Saturday NBA Betting Guide: Can Cleveland Go Up 3-0?
Credit:
Tom Szczerbowski-USA TODAY Sports
Well, well, well. I could trust the process about as far as I could throw it right now, which is probably not that far since the 76ers squad as a whole likely weighs in excess of 1,300 kilos. Regardless of their two losses, they're nearly a double-digit favorite back at their place for Game 3. Can Brad Stevens and the Celts get some respect? They're about to be a trendier dog than Lassie was back in her heyday.
You know who else is sick and tired of being disrespected by the books?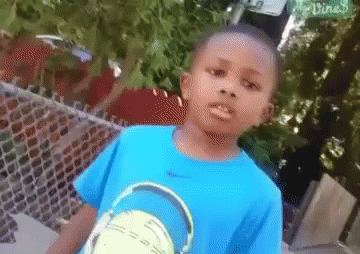 The King is on fire, and the Raptors are doing that thing they do again. You know, that thing when they absolutely stink in the playoffs against the Cavs. Here's what you need to know for each of Saturday's Game 3s. — Mark Gallant
All info as of Saturday morning. Check back throughout the day and keep an eye on our Twitter handle for any updates.
For live spreads and bet percentages, check out this page. Follow the latest injury info on our industry-leading news feed. To get access to our premium betting tools, subscribe here.
---
GAME 3: BOSTON CELTICS AT PHILADELPHIA 76ERS (-9) | O/U: 206.5
Boston Leads 2-0
5 p.m. ET | ESPN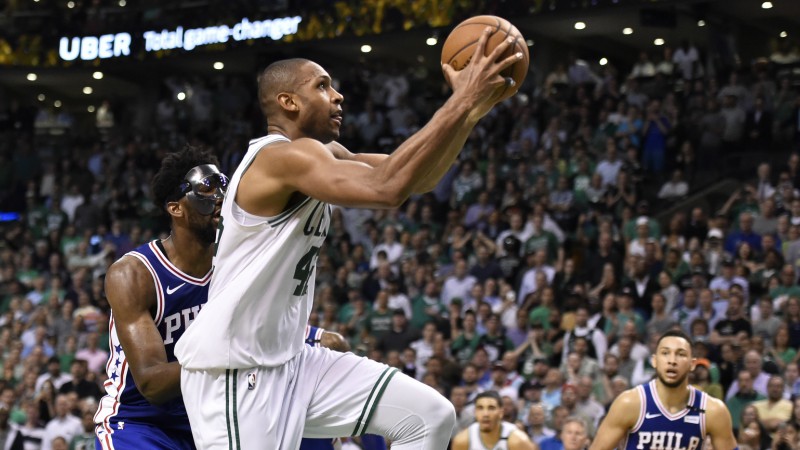 Bob DeChiara-USA TODAY Sports
What the metrics say: Boston is a perfect 6-0 at home this postseason with a stellar +9.5 Net Rating. On the road, the Celtics are 0-3 with a -17.3 Net Rating. They've allowed just 102.0 points per 100 possessions at home compared to 118.5/100 on the road. The series is moving to Philly tonight: I mean, do you need any more analysis than that? Further, in Game 2 Boston added a ridiculous +7.5/100 points in transition, and most of those were off long rebounds from unlucky Philly misses. Boston, meanwhile, hit 46.9% of its 3-pointers. Am I going to keep going down with the Philly-has-been-unlucky-and-will-see-regression-soon ship? You're darn right I am. — Bryan Mears
What Locky is betting: Everyone wants to pile on Philly, and, I mean, Ben Simmons did have one point in Game 2, so I get it. But what is truly crazy to me is the extent to which Boston's role players and young players have been amazing at home and poor on the road throughout the playoffs. The splits are more polarizing than for any team I can remember recently. No one epitomizes that more than Terry Rozier, who seems to become otherworldly when the crowd really gets rolling. Rozier's point totals in home playoff games this year: 23, 23, 16, 26, 29 and 20. His three games in Milwaukee: 9, 10 and 16 on a combined 10-for-36 shooting. Yikes. He is their engine, and in Boston, he's a Ferrari.
I thought Boston could get Game 2 (and wrote that here, leaning with the C's), but I give them a 0.0% chance of winning this game in Philadelphia. OK, maybe 5%-10% because this is still sports … there's always SOME uncertainty. But I mean, really, as close to 0.0 as you can get in this spot.
I love grabbing the Philly series price right now at plus money, because I think this is absolutely heading for Game 7 in Boston. If I can get +110 or +115 on Philly now, maybe the Sixers win four straight, but otherwise they're probably a small favorite in Game 7 and I can decide what to do then — hedge out for a small profit or hold on tight. The spread today is high — currently -9 — and is absolutely correct. Pass on the game, play the Sixers to come back and win the series. — Ken Barkley
Did you know? The Celtics have won back-to-back games as underdogs and are listed as nine-point dogs today. The last team to win three consecutive games as an underdog in the playoffs was the Cavaliers in 2015 against the Bulls and Hawks. — John Ewing
Trend No. 1 to know: Philly opened as double-digit favorites in Game 3. Under Brad Stevens, the Celtics are 19-6 (76%) ATS when getting 10 or more points and have covered seven straight games in this spot dating back to 2015. The line has moved to Boston +9. The Celtics have gone 51-29 (64%) ATS under Stevens as sizable underdogs of more than six points. — John Ewing
Trend No. 2 to know: This is just the 10th time since 2005 that a team has won consecutive playoff games against the same opponent and then been underdogs of nine or more points in the next game. Those squads have gone 2-8 SU and 5-5 ATS. — John Ewing
Trend No. 3 to know: The Celtics are covering 64% of their games this season, including the playoffs — the most profitable betting team in the NBA. Since the 2005 playoffs, underdogs who are covering more than 60% in a season are just 24-38-1 ATS (38.7%) in the playoffs. Three of those teams were listed as underdogs of nine or more points: — Evan Abrams
2010 Bucks (+9) at Hawks: W, 91-87
2008 Celtics (+9.5) at Lakers: L, 87-81
2005 Nuggets (+9.5) at Spurs: L, 99-89
---
GAME 3: TORONTO RAPTORS AT CLEVELAND CAVALIERS (-4.5) | O/U: 216
Cleveland Leads 2-0
8:30 p.m. ET | ESPN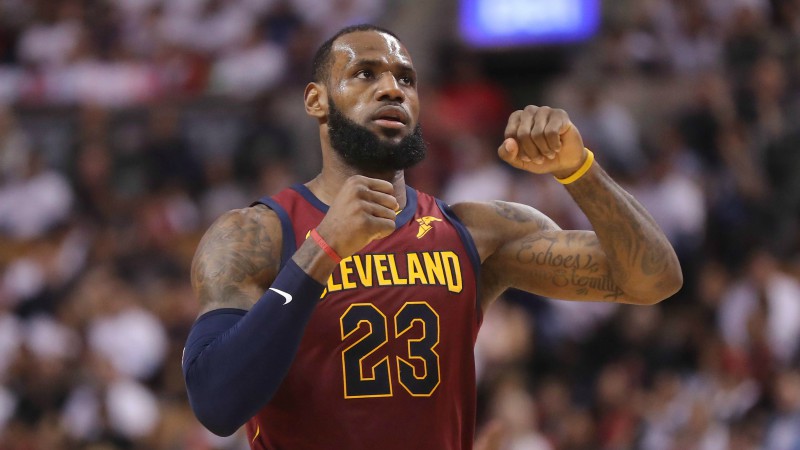 Tom Szczerbowski-USA TODAY Sports
What the metrics say: The scary thing for the Raptors is that, statistically, they haven't even played poorly on the offensive end. In the Game 2 blowout, they scored 123.6 points per 100 possessions and posted a 62.5% effective field goal rate. Those marks were in the 89th and 92nd percentile, respectively, of all games this season. They didn't take a lot of mid-rangers, and they hit 41.4% of their 3-pointers. It probably won't get any better than that. The issue, of course, was that they were unable to stop the Cavs, who put up 141.1 points/100 — one of the best offensive performances of the entire year. The most impressive stat is that they had just a 3.3% turnover rate, which is so small it seems incorrect. With LeBron James playing 48 minutes at point guard, it's hard to win. When his shooters are knocking down all of their shots, you have no chance. Sorry, Raps fans. — Bryan Mears
What Locky is betting: Cleveland has gone from a moderate series dog to -900 in three days. That's hard to do. Basically, you couldn't find a team with a worse reputation in the marketplace right now than the Raptors. When people are making "LEBRONTO" photoshops, that's pretty much Exhibit A for how bad it's gotten. I thought ESPN reporter Brian Windhorst made a really good point a couple of days ago when he commented that for essentially three weeks of the playoffs, we never saw Cleveland's "A" game — the game that allowed the Cavs to win so many regular-season contests. During the regular season, they had a couple of 10-game spurts when they rolled some teams, and that hadn't happened in a while. Windhorst (before Game 2) wondered out loud if we are in the midst of seeing Cleveland get back to its potential.
I'm with Windy, and I think this number might actually be a little short. Don't forget, in two big spots in the final six weeks of the season, Cleveland faced Toronto twice at home, winning both times. The great sign for Cleveland is that Kevin Love, Tristan Thompson and George Hill all contributed greatly to at least one of the two road wins, and role players tend to play MUCH better at home as a rule in the playoffs. I'm sure there are people expecting a zig-zag, bounce-back performance from the Raptors in this spot, but I really think the Cleveland train is finally rolling, and a long stretch of phenomenal play is completely reasonable given the three weeks of mediocrity that preceded it. I'm taking the Cavs -4.5 at home in Game 3. — Ken Barkley
Trend No. 1 to know: LeBron-owns-Toronto update: The Raptors are now 2-10 SU and 2-9-1 ATS when facing the Cavs in the playoffs over the past three seasons. When playing in Cleveland, the Raps are 0-5 SU and ATS, failing to cover by an average of 14.6 points. — John Ewing
Trend No. 2 to know: The Cavaliers have turned the ball over just eight total times in their past two games. How rare is that feat? We've tracked more than 17,000 games since 2005 in both the regular season and the playoffs in Bet Labs, and only two other teams have turned the ball over five times or fewer in consecutive games (and one of them had LeBron James): the Cavaliers in April of 2009 and the Kings in March of 2013, both in the regular season. (Both teams lost their next game ATS.) — Evan Abrams
---
Top photo: Ben Simmons