Moore: Andre Drummond Solves One of the Lakers' Many Problems
Credit:
David Liam Kyle/NBAE via Getty Images. Pictured: Andre Drummond smiles during a game at Rocket Mortgage FieldHouse in Cleveland.
The Los Angeles Lakers saw how quickly a season can change from smooth to rocky within the span of a month.
With LeBron James and Anthony Davis on the mend, they added Andre Drummond via buyout to help fill some gaps.
But how much does Drummond actually impact their short term success and their NBA title odds?
The dust has settled after the NBA trade deadline, and in its wake, the buyout market has nearly resolved itself. On Saturday, LaMarcus Aldridge chose the Nets, shocking league insiders who felt his joining the Heat was a foregone conclusion.
On Sunday, the final piece of the puzzle fell into place as Andre Drummond chose to sign with the Los Angeles Lakers.
The signing fell into a weird intersection. Casual Lakers fans were excited at the big-name signing. Hardcore Lakers fans were cautiously optimistic given the overall strength of the team, and the internet got jokes off because that's what it does.
So we've got two questions. What does the signing actually do for the Lakers, and what did it do to Lakers futures after Aldridge made the Nets the favorite?
Let's tackle that second one first.
The Bookmakers
The Lakers' title odds did not move after adding Drummond. BetMGM kept the Lakers at +300. They are waiting for the action to come in on the Lakers to make a move, per a spokesperson.
PointsBet also declined to move the Lakers from +350. Per a spokesperson, LeBron and Anthony Davis are the gas in the tank making that team run — their respective health has much more of an impact than any additional bodies.
DraftKings actually went the other way following the news. The Lakers were +285 at DK on Saturday and moved to +290 Sunday.
There just wasn't a market reaction because Drummond is viewed as "another body" as opposed to an impact player. The Lakers' odds are still short as long as LeBron and Davis play, and still longer while their health is questionable.
The Impact
If you're wondering why the Lakers added Drummond, then, you have to get past the obvious.
Yes, Drummond is a rebounding machine, but research shows rebounds have never been less valuable. He too often takes plays off. The Pistons were worse with him on-court vs. off, and roughly the same defensively last season; the Cavaliers were three points worse defensively with him on-court this season.
He averaged 18 points per game this season, but shot less than 50% from the field for a big man without a jumper, and shot just 59.7% from the line.
So … why make the move?
There's the regular season reason and the postseason reason.
The regular season reason is that with LeBron James out another 2-4 weeks and Anthony Davis without a timeline, the Lakers just need someone to provide some production.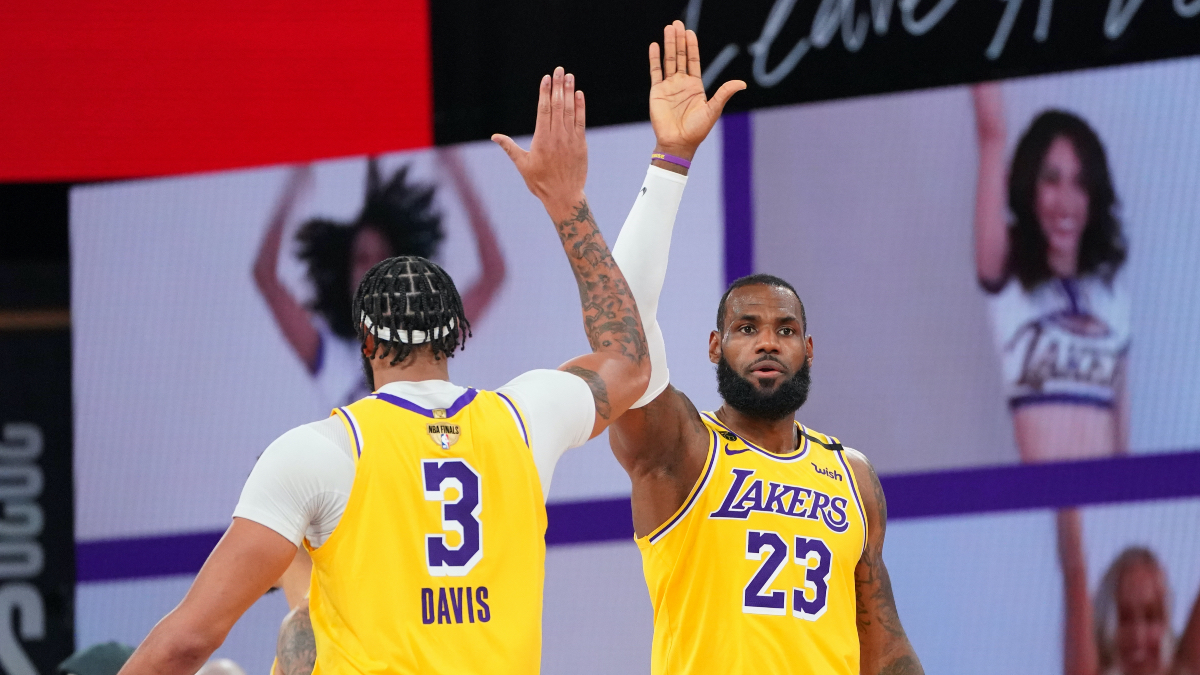 When Davis returns, Drummond ensures that the Lakers can play with a big next to Davis. Davis at the 5 wrecks opponents, but it wears on Davis' body, one reason he's often shied away from those roles. Marc Gasol is averaging just 20 minutes per game. Montrezl Harrell and Davis have played well together (+4.9 net rating), but not as well as Davis without Harrell (+11.0).
So Drummond provides more minutes with a center on-court as the Lakers save Davis-at-5 for when they need it.
The playoff reason is the inverse. Davis will spend most of his minutes at the 5 in various matchups, most playoff series are decided by who goes small first. But the Lakers will be able to use Drummond for specific matchups.
In the playoffs, you want versatility. If LA faces the Nets? Sure, Davis will wind up playing a lot of 5, and Kevin Durant will probably play a lot on the other side.
If the Lakers face the Nuggets, however, they'll want a big like Drummond. Dwight Howard, considered washed and toxic before last season. He was crucial vs. Denver, where he bullied and bothered Nikola Jokic at center.
The Lakers were -0.3 with Howard on the floor for the entire playoffs, including -39.1 vs. the Rockets, -8.2 vs. the Blazers and -13.5 vs. the Heat. However, against Denver, the Lakers were +23.5 in net rating with Howard on-court, vs. -6.6 with him on the bench.
In that one series, having a big like Howard made a huge difference in making sure a five-game series didn't go long.
Drummond isn't as good as Howard defensively, but Howard wasn't making multiple rotations and decisively manipulating the space on the floor like he used to.
He was just beating the Nuggets up with his size and strength. That is something Drummond can do.
This same solution might be useful vs. the Jazz if they use Rudy Gobert and Derrick Favors together, or if the Suns don't opt to go small with Dario Saric at center (which has been their best closing lineup recently). It's unlikely the Clippers put Serge Ibaka next to Ivica Zubac but if they do, that might be a counter option with Drummond.
Drummond would be far from the first player to underachieve in his career only to miraculously find his motivation when playing for the purple and gold in the most fun NBA city in the league. ("Wow, look at Andre Drummond's effort! It's great to see a player putting in this effort !" as if Drummond couldn't have done the same in Detroit or Cleveland.)
The odds are considerably in the Lakers' favor that this move will help more than it hurts, and if not?
They still have Davis to put at center and Drummond can provide an insurance policy for 36-year-old Marc Gasol.
Perhaps this is the best way to define Drummond's impact on the Lakers' title hopes: Drummond doesn't raise their ceiling or make LA better, but he removes some risk and increases their chance of solving whatever problem certain matchups provide.
With Davis still firmly expected back this season and James still expected back before the playoffs, there may not be a better number to get the Lakers at than right now, given that they were +250 before the season.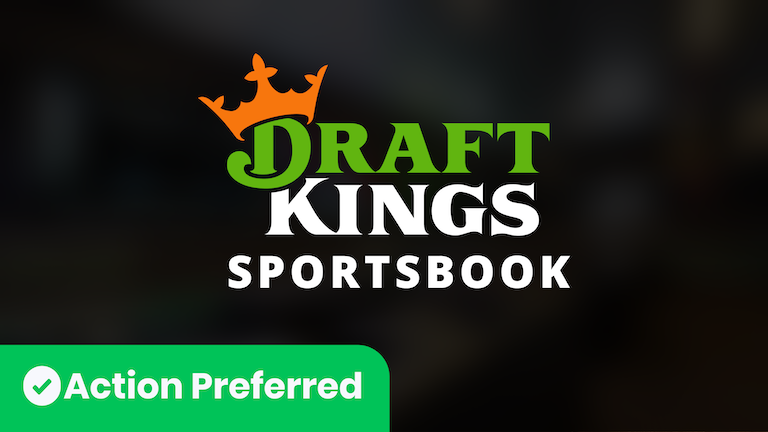 Get a $1,000 Deposit Bonus Bonus = 20% of first deposit match Max bonus is $1,000 Action's Preferred Sportsbook Bet Now
How would you rate this article?