Moore: The Best Futures Values After Day 1 of NBA Free Agency
Credit:
Greg M. Cooper-USA TODAY Sports. Pictured: Boston Celtics guard Kyrie Irving (11) looks on during the 2019 NBA Playoffs.
We're less than one day into NBA free agency and the league looks vastly different from what we knew one day ago.
Matt Moore sorts through the Day 1 moves to find early futures value.
Sunday was … crazy.
NBA free agency kicked off, everyone is somewhere else, everyone is doing sign-and-trades, D'Angelo Russell is suddenly a Warrior and Jimmy Butler might sign with the Heat, but it depends on Dallas.
Also the Bucks got another Lopez twin and hey, are the Jazz awesome now?
There's a lot to go over and this file will update with more news, but for now, here's the best futures betting value to come out of Day 1 of NBA free agency.
Utah Jazz +500 to win the Western Conference | +2000 to win the title 
Utah's probably the best value out there with Kawhi Leonard's situation unknown. If Leonard joins the Lakers, grab them as a hedge.
But here's what Utah now presents: four legit shooting weapons and the best at-rim lob finisher in the league in Rudy Gobert. They can play 4-out with Gobert, they have multiple pick-and-roll shooters with Mike Conley, Donovan Mitchell, and Bojan Bogdanovic.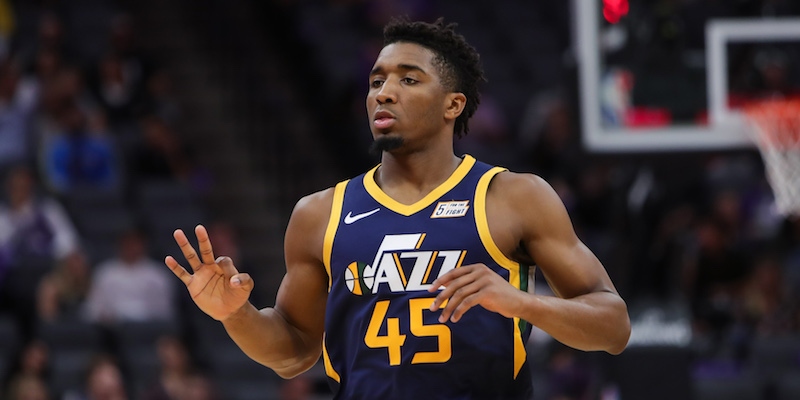 They have Ed Davis, a perfect small-ball four option whose plus-minus is always outrageously good, and they've managed to somehow optimize not only Gobert and Mitchell by adding Conley, but Conley by adding Bogdanovic and Davis.
They will struggle with Houston, but they also were close to cracking the code this year and added the offense they were missing. They can blitz the Warriors, they can muscle the Nuggets, they can flex on the Blazers.
Utah hasn't built a juggernaut, they still need Mitchell to make the leap to get there, but they are going to be a problem for any team in the league to match up with. Their 53.5 over/under win total at FanDuel has good value as well.
Nets +900 to win the Eastern Conference 
I really want the Atlantic Division title odds, but I also want them after I know what happens with Leonard. OK, this one is a projection, but it would radically drop depending on Leonard and Jimmy Butler.
As of this writing, Butler is likely close to going to Miami in a sign-and-trade. The Sixers would have nearly no bench to speak of and lose their second-best player.
The Bucks lost Brogdon (Pacers) and are likely set for a regression next season. The Celtics gained Kemba Walker, but won't get Al Horford back and can't be considered serious contenders. The Raptors would have an aging roster on a championship hangover.
I don't love the Nets here, but at 9-1 it's at least worth looking at it as a hedge against the Bucks or Sixers.
Philadelphia 76ers +1400 to win the title | +350 to win Eastern Conference
As mentioned, the 76ers lost their second best player, which is bad (they also lost J.J. Redick). But they brought in Horford, re-signed Tobias Harris, and added Josh Richardson in a sign-and-trade for Butler.
Richardson was 69th percentile on spot-ups last year and is a quality defender. The Sixers' potential starting unit (Simmons-Richardson-Harris-Horford-Embiid) now has just one subpar defender (Harris) and one subpar shooter (Simmons) and the length with which to block out the sun.
The Celtics traded Aron Baynes, one of only three players in the East who can effectively guard Embiid. The second is Marc Gasol, who will be on Toronto and may or may not have Leonard next year. The third is Horford.
There is very little standing in the way of Embiid in the East now.
This is the crucial function of this. The Sixers have optimized Joel Embiid as their best player, surrounding him with playmakers, defenders, and shooters.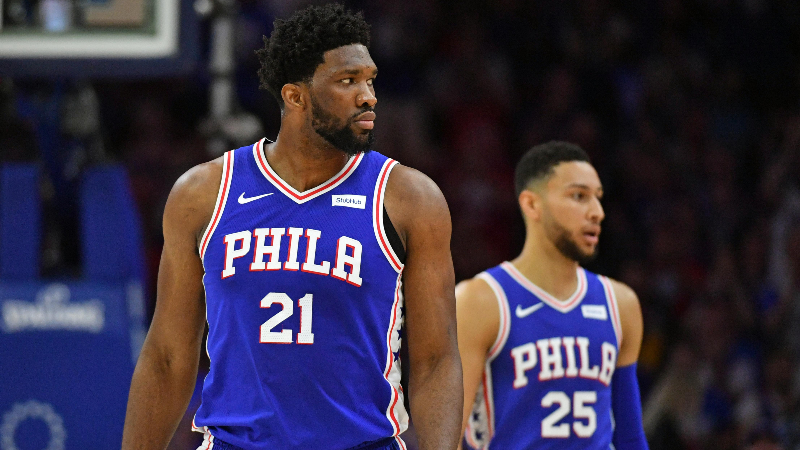 Instead of getting Embiid a star partner, they now have a team built to make the most of his prime.
Horford also helps in load managing Embiid's minutes and games to keep him healthy, which is crucial, and for providing a backup center which the Sixers badly needed.
His fit isn't perfect but the good thing with Horford is that he literally is smart enough to mold around any lineup, any play style. That's the benefit of him. The Sixers are stacked and their odds of making a serious run are high.
One caveat here, though. As of this writing, the Sixers haven't figured out the parameters of a complicated three-way sign-and-trade with Miami and Dallas to get the necessary space to sign Horford.
So be aware of that before getting your bet in. It's almost certain for these things to get ironed out in one way or another, but it's a factor.
Pacers Over 48.5 wins
Indiana added Malcolm Brogdon in a sign-and-trade, and that move fundamentally shapes their offense. Brogdon's not only a 50-40-90 shooter but a great defender and playmaker as well.
When Victor Oladipo is back, their lineup of Brogdon-Oladipo-TJ Warren- Domantas Sabonis and Myles Turner features size, defense, shooting, passing, the works.
Their odds have value here in a combination with the Bucks because of how the East shook out. The Celtics took a step back losing Horford (if he officially lands in Philly). The Nets can became a juggernaut after next season with Kevin Durant out this year.
The Raptors may keep Leonard but if they don't then they're vulnerable, and while the Sixers are really very good, they also lost Jimmy Butler and will have to figure out a lot. The Pacers were closing in on a top-three seed before Oladipo's injury and still finished fifth.
They should be a 50-win team with a top-four seed next season.
Golden State Warriors +500 to win Western Conference
OK, so things got a little nuts here, with the Warriors trading for Russell in the Durant move and then trading Andre Iguodala.
They also have to trim some more guys to get their cap sheet in order, and I'm not ruling out them making another big swing because it's the Warriors. But that's all the more reason to go ahead and get in on this now.
The Warriors are 5-1 despite having Steph Curry and Draymond Green (for now) along with Russell for at least half the year and Klay Thompson.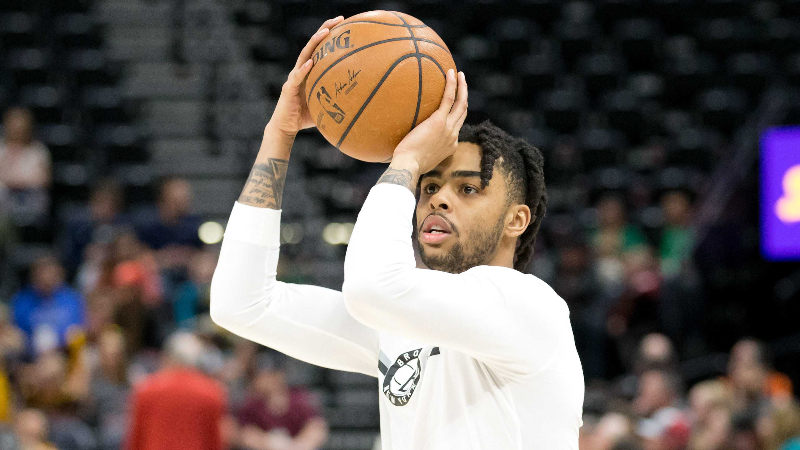 If the Russell experiment works, it's going to be bonkers because of the uptempo splash style the Warriors use. If not, the Warriors can flip Russell at midseason for spare parts to replace Andre Iguodala, like trading for Robert Covington from the Wolves, when Russell was looking at joining the Wolves anyway.
They could get Thompson back sometime near the trade deadline or at least by March.
Now, they have to go through a brutal Western Conference to get there. But no one on Utah is playoff big-game certified. Denver saw some stuff this year, but is still beatable. The Blazers are scheme-able.
And the Lakers … well, we just don't know with the Lakers. Sure, the Lakerss are going to be favored with or without Leonard, but the Warriors will put up a fight with defense and experience, coaching and continuity. There's enough left for there to be value at 5-1.
Russell is a bizarre fit, but an extremely talented player.
How would you rate this article?