NBA Intel Report: Trade Rumors, Draft Intel & Early Free Agency Targets
Credit:
Joe Murphy/NBAE via Getty Images. Pictured: Utah Jazz standouts Rudy Gobert, left, and Donovan Mitchell.
The NBA Finals are barely underway, but the NBA offseason rumor mill is in full swing. Technically teams can't pursue free agents for another month, and the draft is still several weeks away, but that simply does not stop teams from looking at options once the calendar hits June.
With that in mind, and with the comings and goings atop various front office and coaching staffs the last few weeks, here's the early word on the draft and free agency from league sources, with the caveat that this is the time when "intentions" have more meaning than "capability" given where we are in the calendar.
Quin Snyder's resignation as Jazz coach wasn't necessarily surprising to anyone. There had been talk of it for some time. There's a lingering suspicion around league circles that Snyder may at least be one of the options to take over for Gregg Popovich in San Antonio when Popovich decides to retire, a move that most believe will happen after next season.
It was no secret that the drama surrounding the Donovan Mitchell-Rudy Gobert split was exhausting, as was trying to plug the holes made in trying to accomodate the team's weaknesses.
"They traded for Mike Conley and added Bogdanovic to get better offensively, and that took away their defense. (Snyder) was trying to play whack-a-mole with their weak spots," one executive said.
I

n the aftermath of Snyder's decision , ESPN's Adrian Wojnarowski reported that Mitchell is "unsettled and unnerved."
ESPN Sources: In aftermath of Quin Snyder's departure as Utah Jazz coach, All-Star guard Donovan Mitchell is described as "unsettled, unnerved and wondering what it means for the franchise's future."https://t.co/hR6H1tKGX0

— Adrian Wojnarowski (@wojespn) June 5, 2022
This was followed up by pretty succinct reporting context from the Salt Lake Tribune:
To spell out the situation:

CAA-represented Donovan had CAA-represented Woj release that he was "surprised and disappointed" about Quin's departure (something that's been rumored for months, exactly 0 people are surprised) so that CAA-represented Johnnie Bryant can get the job

— Andy Larsen (@andyblarsen) June 5, 2022
The other name to watch beyond Johnnie Bryant is former Grizzlies and Knicks head coach David Fizdale. Fizdale was assistant coach behind Frank Vogel with the Lakers and was a longtime assistant with the Miami Heat… coaching, of course, Jazz minority owner Dwyane Wade.
As far as the idea of a Mitchell trade coming down the pike, league sources do feel that it's a matter of "when and not if" with Mitchell eventually asking to go to a "glamour market" like New York or Miami. But in the short term, there's skepticism it will happen. New Jazz owner Ryan Smith is said to be extremely dedicated to keeping and building around Mitchell. Which, of course, is going to mean moving Rudy Gobert as it's become apparent that relationship is untenable on-court and off-court.

Jake Fischer of Bleacher Report

reported on the possibility

of a Bulls-Jazz trade centered around Nikola Vucevic and Patrick Williams for Rudy Gobert, after Kevin O'Connor of the Ringer

first mentioned the Bulls as a possibility

.
Gobert is described as "absolutely a (Bulls President of Basketball Operations Arturas) Karnisovas guy." Karnisovas is known to value length as a priority for building a team to a championship level. As for the talks of Zach LaVine's free agency, it should be noted that league insiders felt Karnisovas had held a skeptical view of LaVine when he took the job with the Bulls, but of course LaVine's emergence as a near-All-NBA level guard has shifted that somewhat.
The Raptors are another name to watch as they have been again actively looking at options to improve at center after striking out on bigger targets at the trade deadline and ultimately dealing for Thaddeus Young. The Raptors are limited to only the MLE unless they clear salary, so a trade is the most likely option.

Along those lines, don't be surprised to see more smoke around a potential trade for OG Anunoby. The Raptors with a re-signed Masai Ujiri like their core, but ultimately upgrades will have to come with the inclusion of one of Fred VanVleet, Pascal Siakam, or Anunoby, and Rookie of the Year Scottie Barnes' emergence opens the door for gauging Anunoby's value on the market…
And that value is high.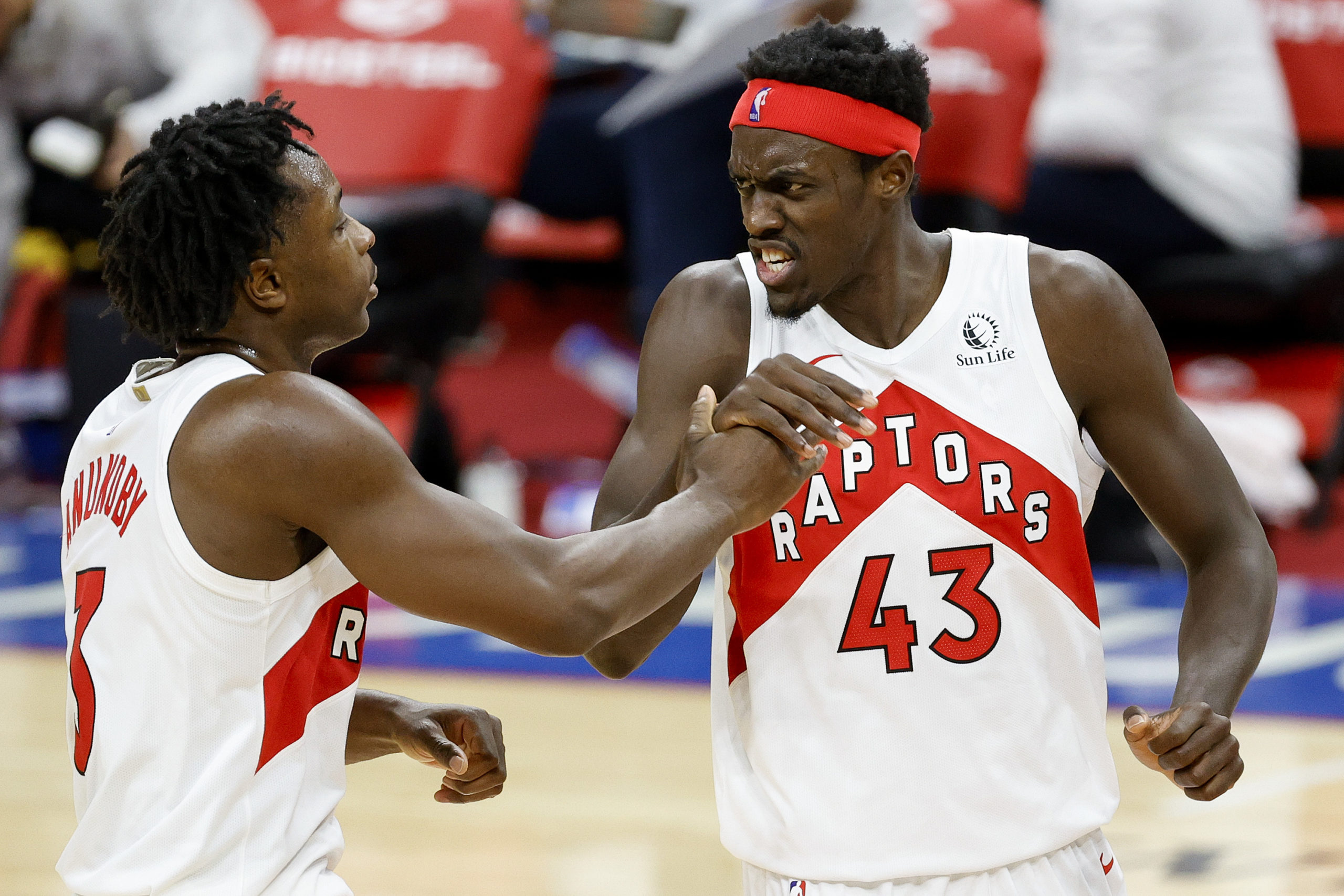 Among the potential trade partners for an Anunoby deal, Portland is consistently mentioned as a possibility, along with Denver and San Antonio. The Blazers are expected to be aggressive with the seventh pick in trade talks as they look to get win-now talent back around Damian Lillard.

In the wake of Denver Nuggets President of Basketball Operations Tim Connelly's sudden, unexpected, and quite frankly messy departure for the Minnesota Timberwolves, there is not a sense of confusion or uncertainty within the Nuggets. GM Calvin Booth has been increasingly involved in command day-to-day operations over the past two years, and assistant GM Tommy Balcetis has been there since Connelly arrived in 2013.
As such, instead of the usual period of trying to gain footing, Denver is expected to hit the offseason running. Both Will Barton and Monte Morris are believed to be available in trade talks from league sources outside Denver, while internally Denver is reciting a plan for aggressive moves to build a true contender around Nikola Jokic with Jamal Murray and MPJ returning for opening night.
The Suns are at least projecting right now that they are not going to let Deandre Ayton go for nothing. The season ended messily with tension between Ayton and head coach Monty Williams, but Phoenix's front office views him as too valuable to let him go for nothing, with the subsequent option of keeping him on as much as a four-year deal if only to judge his trade value later. Whether that's bluffing to help facilitate sign-and-trade options or not, that's the posture they've taken.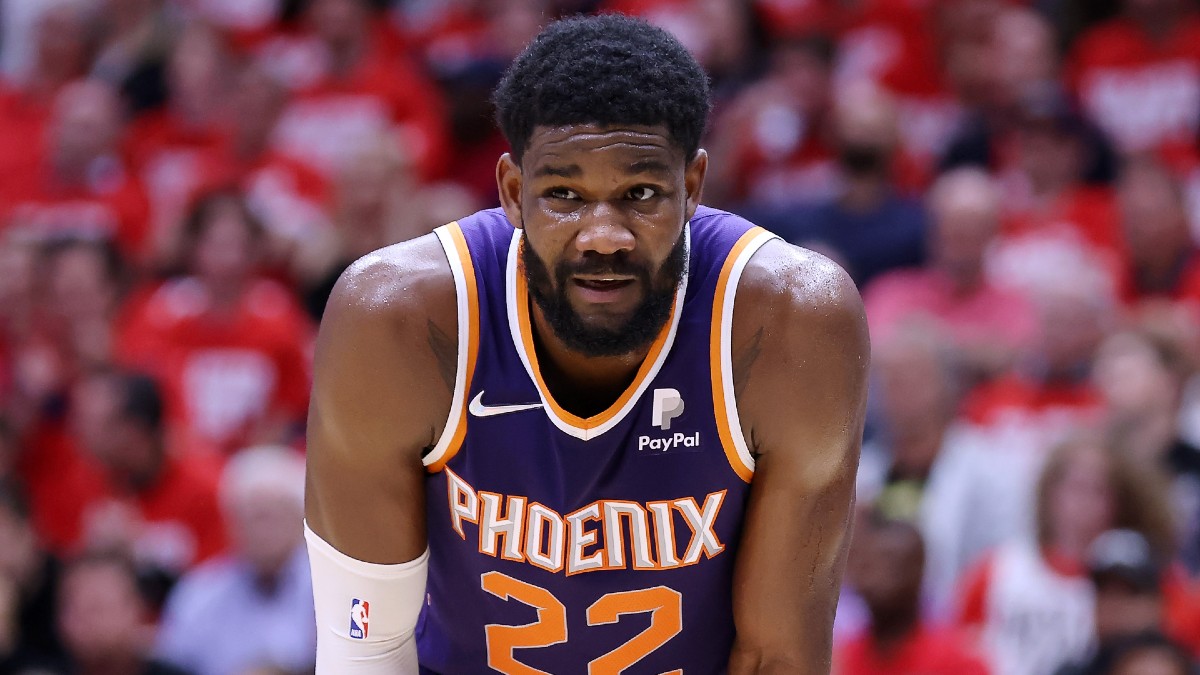 There's a strong belief that the Cavaliers will seek to re-sign injured guard Ricky Rubio after Rubio suffered an ACL tear midseason in the Cavs' surprising play-in run. Sources are conflicted as to whether the Cavs really intend to re-sign Colin Sexton. Notably, Sexton is signed to Klutch Sports, the agency which "represents" LeBron James. Brandon Weems, James' childhood friend and teammate, was promoted to assistant general manager this season.

The Atlanta Hawks are expected to be active in trade discussions, and have been reported by Fischer as a potential Gobert landing spot. Multiple league sources have indicated that calls centered around Deandre Hunter (who is extension-eligible this summer) have been steered by the Hawks toward Bogdan Bogdanovic and Kevin Huerter instead.

Two teams that are expected to pursue win-now moves: the Sacramento Kings and the New York Knicks. Opposing front offices are of the belief that the Kings are willing to move the fourth overall pick for a "win-now" player, but no list of potential targets is known to sources I've spoken to.

As for the Knicks, I hesitate to even report the idea as the Knicks' franchise history over the last 20 years is rife with "Knicks plan to pursue (star player)" rumors. The reason I find it notable is it is a departure from how the front office run by Leon Rose has been more patient than in previous iterations. Whether they can find a real star interested in trying to raise New York back to championship contention for the first time in 22 years remains to be seen.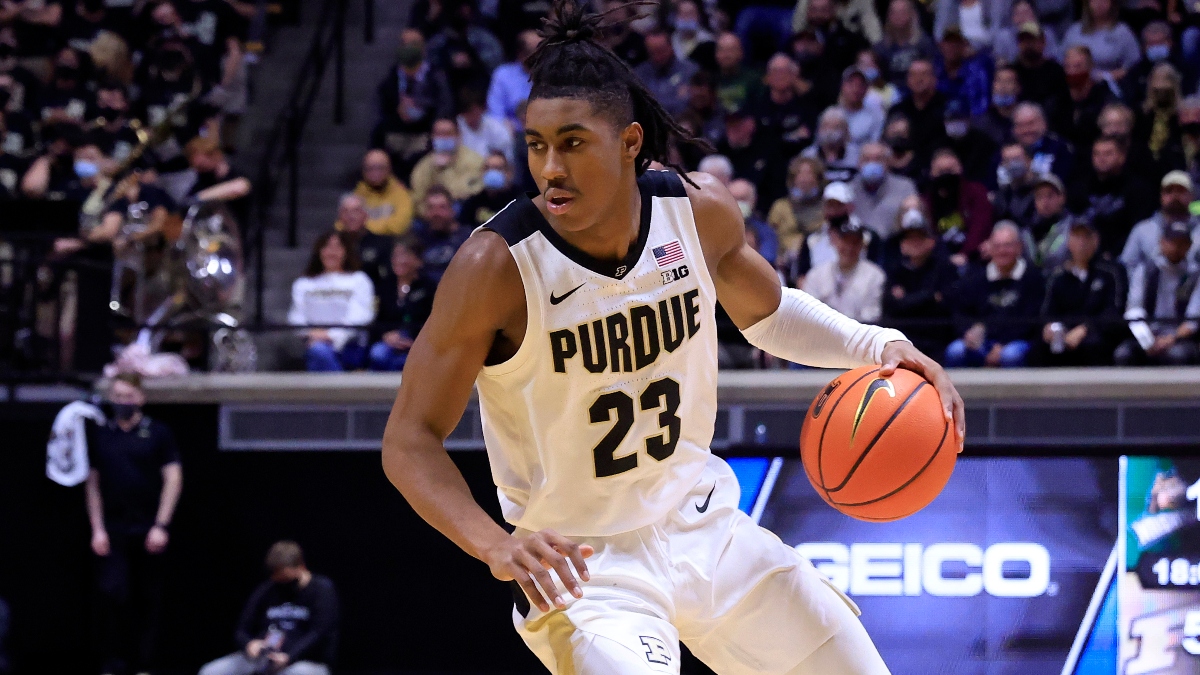 Purdue point guard Jaden Ivey is considered to be one of the highest sought-after prospects by teams looking to move up in the draft. This is my read on the situation and without hard intel: even teams at the very top may look to trade back if they feel they can get Ivey a few spots later.

Duke forward AJ Griffin is currently -135 at DraftKings to go top 10. He's right on the cusp there, with teams waiting to hear back on his medical report. The indications from league personnel are consistent on Griffin: his foot speed is an issue, but if his medical is cleared, he has star talent. Two different executives said this week, "(Griffin) can shoot the shit out of the ball," and that goes a long way in this draft.
How would you rate this article?
This site contains commercial content. We may be compensated for the links provided on this page. The content on this page is for informational purposes only. Action Network makes no representation or warranty as to the accuracy of the information given or the outcome of any game or event.