Thunder 2018-19 Season Win Total: Is OKC Better Without Carmelo?
Credit:
Credit: Cary Edmondson-USA TODAY Sports. Pictured: Oklahoma City Thunder forward Paul George (13) and guard Russell Westbrook (0) stand on the court during a free throw attempt against the Golden State Warriors in the second quarter at Oracle Arena.
Check out this post for updated season win total odds and this post for my other 29 season win total picks.
Oklahoma City Thunder
The Pick: Over 50
Confidence: 5 out of 10
The case for the over: There are very few takes I have more belief in than this: the Thunder were way better than their record last season. Integrating two new stars with Paul George and Carmelo Anthony, OKC worked backward.
The Thunder's first priority was to establish an identity as a tough defensive-minded team. They did that; they were absolute bullies defensively. The thought was that they would figure out the offense as the season went along. On a normal trajectory, that might have happened.
Instead, before December arrived, they opened 2-9 in games within five points in the final five minutes. It was a cavalcade of disasters. Buzzer-beater losses to Minnesota that hurt their division record. A dispiriting loss to the Nuggets on the road. All types of games in which they played well, had a lead and then fell apart.
Some of this, sure, was trying to figure out the pieces. But a lot of it, having watched those games, really was just that they lost coin-flip games and games where they were the better team that night. It happens in an NBA season, and when the balance tips, it's devastating.
OKC finished with 48 wins vs. an expected Pythagorean total of 52, which would have put them third in the West. If that happens, the Thunder likely beat a Pelicans team they matched up better with, avoid the Jazz and get the Warriors matchup they honestly wanted in Round 2.
Now, they have lost an overall net negative in Carmelo Anthony. They didn't gain much, but it does mean they're not handcuffed to rotations with him, or forced to play certain players to accommodate him.
Westbrook and George had good chemistry last season, and that only stands to improve. They will have a top-10 defense again, because that's what happens with this Thunder team when Steven Adams is your center and Billy Donovan is your coach.
The Thunder should have been better last season. They will advance to at least where they should be even if they don't improve upon that performance, and that's enough to get them solidly in 50-plus wins territory.
The case for the under: Westbrook had arthroscopic knee surgery in the offseason. I've written on enough of those to know it's never a big deal, he'll be back within the first three weeks of the season, and it won't hinder his ability to play.
However, there have been studies done that show decreased performance at the one- and three-year marks following those types of surgeries.
A lesser Westbrook means a lesser Thunder, unless he adapts.
That was the biggest frustration last year. Early on, Westbrook tried to defer to his star teammates, tried to be a table-setter and an enabler.
But those random close losses forced the team to try and dig out immediately, prompting George and Anthony to tell Westbrook "Just be you, we'll figure it out." Except, that's not what the Thunder need.
They needed full Westbrook in 2016-17 after Durant left and the team had not reconfigured. With George and the other weapons they've added, they need a Westbrook who looks to attack constantly, yes, but one who also knows how to focus on getting the most from his team.
Westbrook can't carry this team to its ceiling, but he can help it get there.
Unfortunately, since Durant left, he's been in a zone of simply trying to ram through every wall like the Juggernaut, and until he adapts, that's going to lower what they're capable of.
Meanwhile, OKC still hasn't solved its problems at two-guard, where they are constantly cycling through Terrence Ferguson, Alex Abrines, and now likely Dennis Schröder who doesn't instill much confidence as a floor spacer.
When Andre Roberson comes back, the Thunder's lineup of Westbrook-Roberson-George-Jerami-Grant-Adams will be a defensive nightmare, but still limited offensively.
They're short on shooting, something Sam Presti has just never been able to solve over the past five years.
Sure, they lost those close games, but what if that's the result of how tough it is to play Westbrook's style as a team for 82 games?
Who's to say they don't struggle more without Anthony's gravity no matter how washed he is? All of this to get to 50 wins, which they haven't reached since KD left?
The verdict: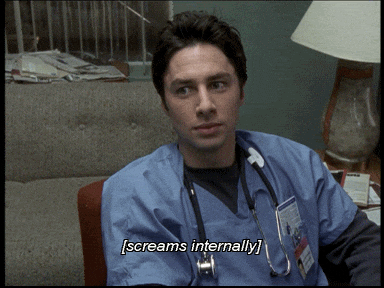 My instinct is to take this over so badly, and before Westbrook's surgery, I had it among my 10 favorite bets. But that surgery could cost the Thunder two or three wins and their margin isn't high enough to account for that.
I don't think it necessarily sinks them, and I may very well wind up regretting not buying in, but for a team that is so distinctly built around Westbrook specifically, his knee surgery less than a month before the season begins is too much for me to boldly push past.
How would you rate this article?