Raptors 2018-19 Season Win Total: Is Kawhi the Missing Piece in Toronto?
Credit:
Credit: Raptors Twitter. Pictured: Kawhi Leonard.
Check out this post for updated season win total odds and this post for my other 29 season win total picks.
Toronto Raptors
The pick: Under 55.5
Confidence: 3 out of 10
The case for the under: Who the hell knows?! How do you feel confident Kawhi Leonard commits emotionally to this team, shows up and does his job when he bailed on San Antonio?
If you believe all of last season's absence for Leonard was about injury, how do you feel he's healthy now with how nebulous the process was?
How does Kyle Lowry, never known to be the most happy-go-lucky dude, react to the team trading his best friend with whom he has had the most success league-wide after telling him they were not going to trade him?
Will Lowry and Leonard mesh?
Can Nick Nurse manage that combination of personalities?
Will the bench unit repeat last season's performance when it carried the starters to start the year?
Will this team have the same injury luck it enjoyed last season?
If Leonard doesn't embrace Toronto, will the Raptors be forced to deal him at the deadline for very little?
There are so many warning signs here. If you accept the "ifs" of Leonard, the chemistry, and the bench, then sure, the Raptors hit the over. But it takes one fracture, one fissure, one divide, and the whole thing falls apart. Hey, at least, either way, they are (nearly) guaranteed not to lose to LeBron in the playoffs.
The case for the over: They've won more than 55 games in two out of the past three seasons, and they added a major upgrade. That simple.
They return all but two pieces of a team that won 59 games last year with a Pythagorean expected win total of 63(!). Their new coach, Nick Nurse, is a promotion of an assistant that helped overhaul the offense last year.
Leonard (when healthy) is better at almost everything than DeMar DeRozan. Everything. Scoring. Rebounding. Drawing defenders. DeRozan is probably even in passing and better at drawing fouls. But Leonard is obviously light years beyond DeRozan in defense.
The Raptors return almost all of what was the best bench unit in the league last season, all made up of young players with upside. Lowry has mastered the late-season push. Their culture is sound (or at least it has been until this point). They're a damn good team.
Oh, one more thing. They've hit the over seven straight years. 
The verdict: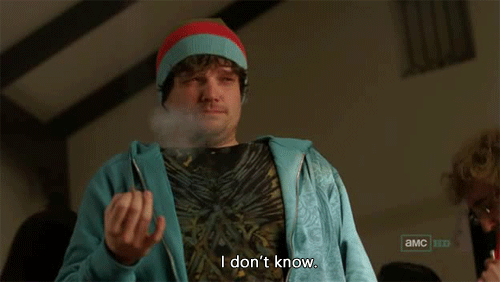 I have to feel like I'm on solid ground to endorse an investment, and I don't feel solid about anything with this entire situation.
How would you rate this article?