BlackJack Fletcher's Plays of the Day: My Favorite Double Play Spot
It's not the Big Dance, but the NIT has been a fun tournament thus far, and tonight we get the semifinals from Madison Square Garden. The switch to quarters and the extended 3-point lines have added a bit of quirk to these games. Either way, we have two great affairs on tap tonight, and, baby, we're prepared to hit 'em and hit 'em hard. We've been 4-2 each of the past two days, and it's time to crank up the intensity, brother. We're days away from MLB Opening Day and the Final Four. It's time to sharpen the knives and get ready to feast. Let's get out on the hunt and kick the hell out of today.
WINNERS
Mississippi State vs. Penn State (-2.5)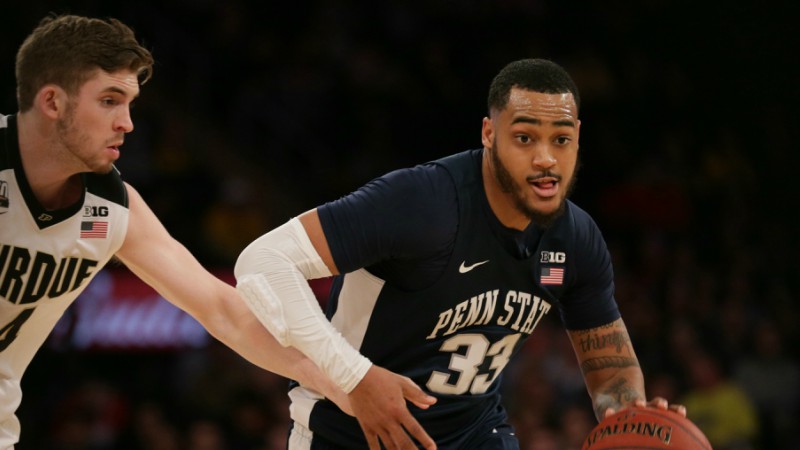 This game sets up to be an absolute defensive battle. MSU is 214th in the nation in offensive pace, and the Nittany Lions are 212th in that category. In their past combined 27 games, these teams have played a game with over 70 possessions just twice. They are both solid under bets. With the factors listed above, the new arena, and added pressure, I absolutely expect this total to come in under the 136 listed at most books. There is also reverse line movement here, as 55% of the money is on the over and yet the line has fallen by a point.
THE PICK: Under 136
Western Kentucky (-1.5) vs. Utah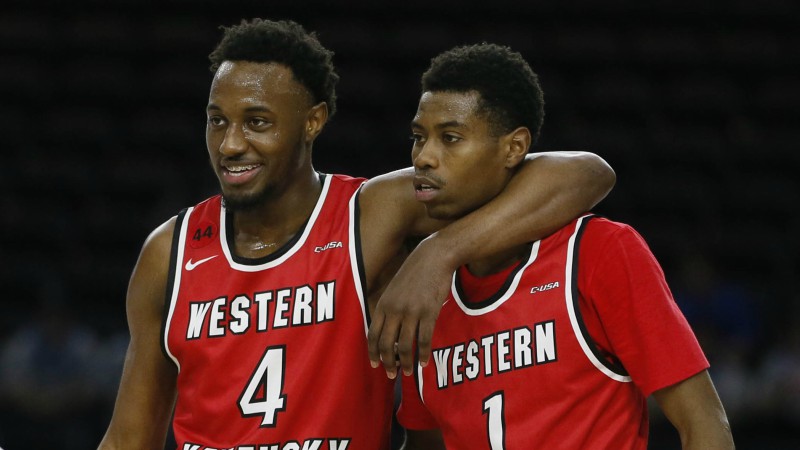 This game sets up to be a great one. Both teams have been impressive in this tournament. WKU has defeated USC and Oklahoma State on the road to get to MSG tonight. They have also beaten several big programs during the season, including Purdue and Boston College. The Hilltoppers are a legit program and seem highly motivated to win this tournament. The Utes have been nothing to sneeze at in the NIT either, but their wins over UC-Davis, LSU, and Saint Mary's in overtime are slightly less impressive. Also, consider the Utes are the last Pac-12 team standing in any postseason tournament; that shows how down the Pac-12 really was this season. These teams are solid defensively and are in a new arena in a pressure-packed game with an extended 3-point line. Consider also that 64% of the money in this game is on the over and yet the total has dropped by two points. All of these factors lead us to a double play on this game.
THE PICKS: Western Kentucky ML and Under 140
Carolina Hurricanes at New Jersey Devils (-170)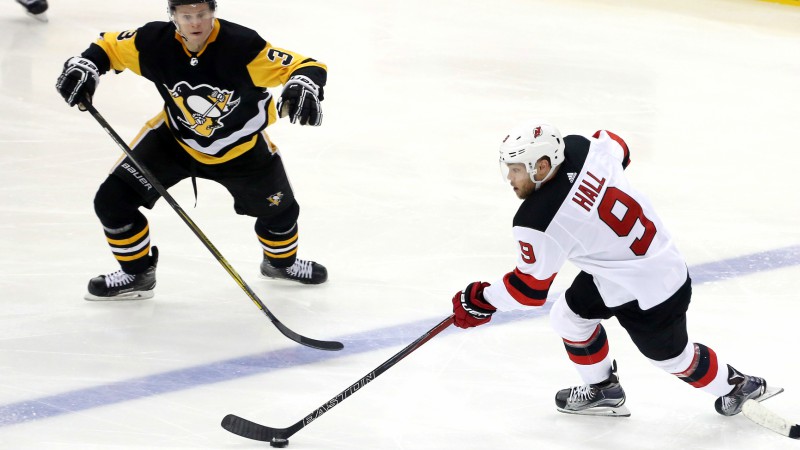 Both of these teams should be highly motivated to win this game. The Devils are clinging to the final Wild Card spot in the East. They hold a one-point lead over Florida and a six-point advantage over this Carolina team. Carolina obviously has a tough road to the playoffs and needs this game as well. It just doesn't set up great for them: They are on the second game of a back-to-back, with travel from Carolina to New Jersey. The Devils have been resting for a couple of days and should be fresh. They also have Hart Trophy candidate Taylor Hall playing some of the best hockey in the league. I'll take the more talented and rested home side here to get the win in regulation.
THE PICK: Devils in Regulation (Even)
Let's get out there, have some fun, and get some wins. We have a huge few days ahead of us, and nothing tunes this team up better than collecting the wins we have worked so very hard for.
Photo Credit: Mary Langenfeld-USA TODAY Sports