BlackJack's Final Four Postcard, Day 2: Who Needs Sleep?
Dear JackPack,
I'm not quite sure San Antonio was ready for the invasion of BlackJack and the JackPack, but nonetheless it's a great town with incredibly good people. Day 2 was another whirlwind. I began the day back at the exceptional Southtown 101 for some pancakes and another champagne bucket to stabilize myself a bit. As I sat in the darkened corner booth sipping bubbly and trying to quiet the marching band in my head, I formed a plan for the day. Head over to the Rockets-Spurs game and then back to the hotel for a little sleep before beginning the evening. Yes, that was the plan.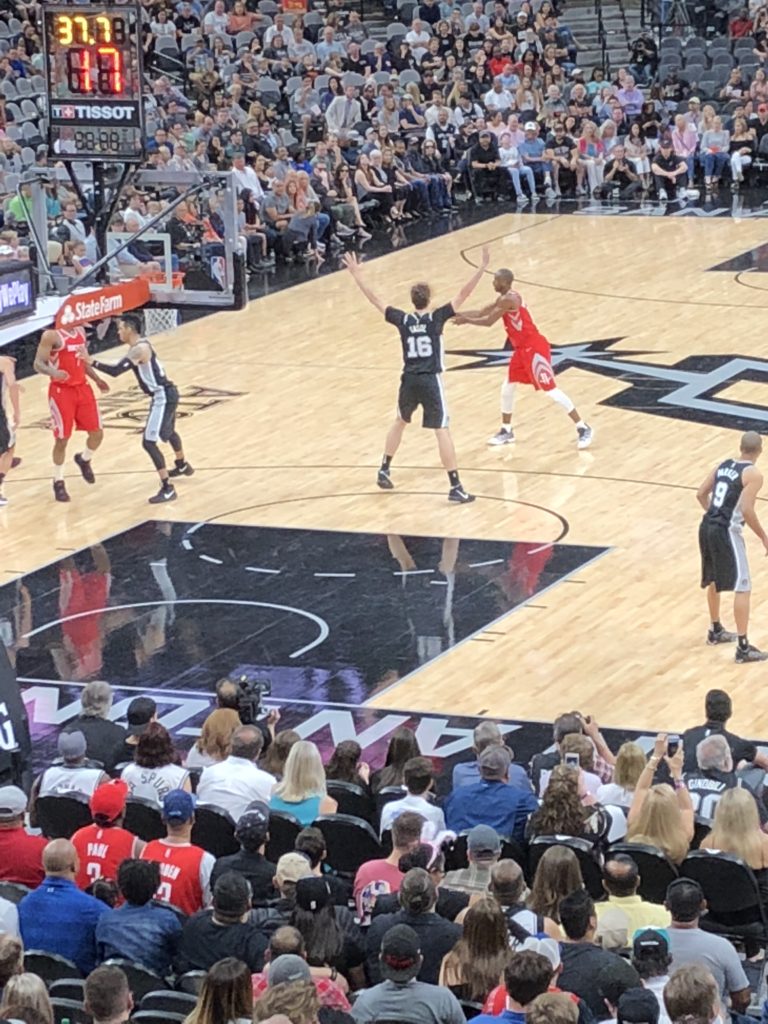 The Spurs game was awesome. I picked the Spurs, and they crushed the Rockets. The AT&T Center is a spectacular arena. It is clean, spacious, and has great amenities. Truly first class. As the clock wound down on a Spurs victory, I thought of my plan to head back to the hotel for some sleep, and began to reconsider. BlackJack, I said to myself, it's time to pull it together and rally. Sleep is for the dead, brother. So I decided to head downtown and check out the Alamo. Cool building, very nice neighborhood. Lots of fun stuff to do. After surveying the Alamo, we headed over to Hemisfair Park to take in some live local music rather than hear the vocal stylings of One Republic. We were not disappointed. The 501's were playing live and it was a glorious spring afternoon to sit outside, drink a cold Lone Star and listen to some live country music.
We spent a few hours drinking and listening to the music, when the pangs of hunger began to make an appearance. It was at this point we met up again with our friends from Day 1, Reed and Grant. Grant had brought his lovely lady friend, Cassie, with him, and we had a fine meal at a local cantina. We then hit the town. There were several stops along the way. There were drinks. There was food. There was great conversation. There was a 5-1 day on the board, as well.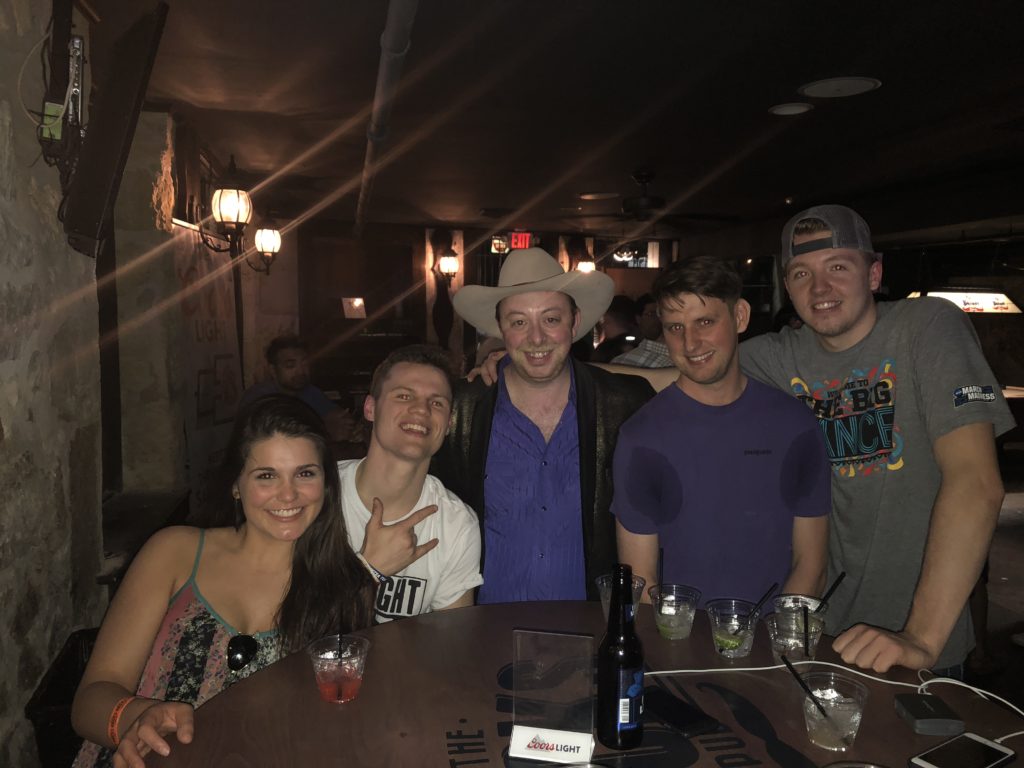 Then just as I am about to retire for the evening, I hear a voice in the hotel lobby call out "BlackJack!" I turn and who do I see? The sensational Tommy Smokes of Barstool Sports. Apparently Tommy and I are staying at the same hotel. Small world. Anyway, Day 2 was a great one and now I embark on Day 3 in search of more local watering holes and Green Dots. I can't wait to update you on our progress tomorrow.
Love,
BlackJack