Atlantic 10 Tournament Betting Preview: Davidson & Dayton Showing Value in Wide-Open Tourney
Credit:
Mitchell Leff/Getty Images. Pictured: Kellan Grady.
Let the madness begin.
The Atlantic 10 Tournament has finally arrived, and it should be a doozy with it being as wide open as it is.
St. Bonaventure has secured the No. 1 overall seed in the tournament but still sits as the third betting option due to an unforgivable bracket. St. Bonaventure has a 62.8% chance of an at-large bid, while VCU has a 64.4% chance, according to TeamRankings.
With the NCAA committee, nothing is guaranteed, which is why March Madness has officially commenced for every team in the A-10.

The Favorites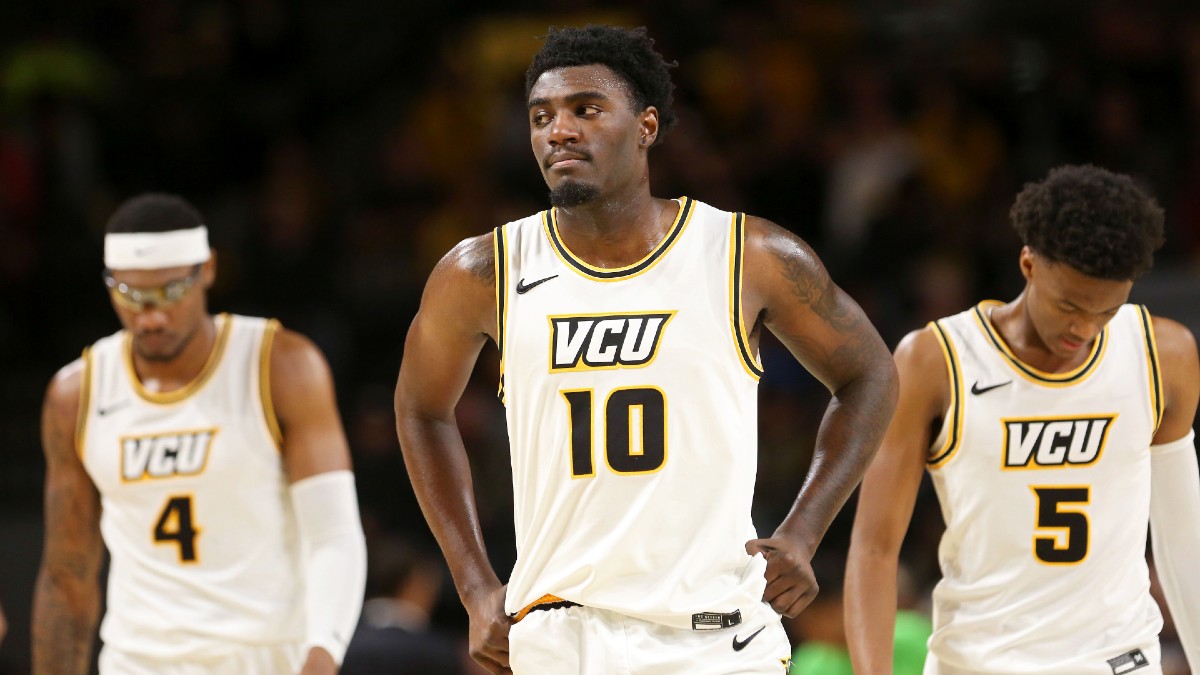 St. Bonaventure Bonnies
How were the Bonnies rewarded with the No. 1 seed? They get to face Richmond followed by Saint Louis just to make it to the finals.
Luckily for the Bonnies, they should be looking at an at-large bid if they don't win the tournament.
They own the highest adjusted efficiency margin in the conference at 18.06 and will be a tough out for anyone. They have five players who average double digits, led by one of the top point guards in the A-10 in Kyle Lofton.
But I'm going to stay away from this team for the sole purpose of how difficult its road to the championship is. 
Saint Louis Billikens
The Billikens received a gift from Richmond, which lost outright as 15-point favorites to St. Joseph's to secure them the 4-seed and the double-bye.
They will most likely face UMass in their first game, a team they just dismantled by 21 points on Saturday. The stage is set for a rematch against the Bonnies in the semifinals, a team that Saint Louis beat by 11 points earlier in the year.
The Billikens' season was put on hold for 34 days due to COVID-19 protocols, which prevented them from getting into any kind of groove. Saint Louis is not a bad play, but again, I'm looking elsewhere for a tournament as wide-open as this one.
Saint Louis has had recent losses to Dayton and VCU when the Rams were without Bones Hyland and haven't shown consistency yet this year. Although, it's win or go home this time around.
VCU Rams
The Rams have been the surprise team this year, as they had to replace their entire starting lineup. From there emerged Nah'Shon "Bones" Hyland, who is scoring 19.2 points and 4.4 rebounds per contest.
The Rams defense ranks No. 1 in the conference in steals, blocks, and turnovers per game. They're a relentless bunch that applies pressure for all 40 minutes of the game to make life difficult on any opponent.
The biggest concern for VCU is the health of its two leading scorers, Hyland and Vince Williams — both of whom are dealing with ankle injuries.
Luckily for VCU, it has a week until its first game. If I'm looking at taking one of the four favorites in the field, it's going to be the Rams. 
Photo Credit: Ryan M. Kelly/Getty Images.
The Value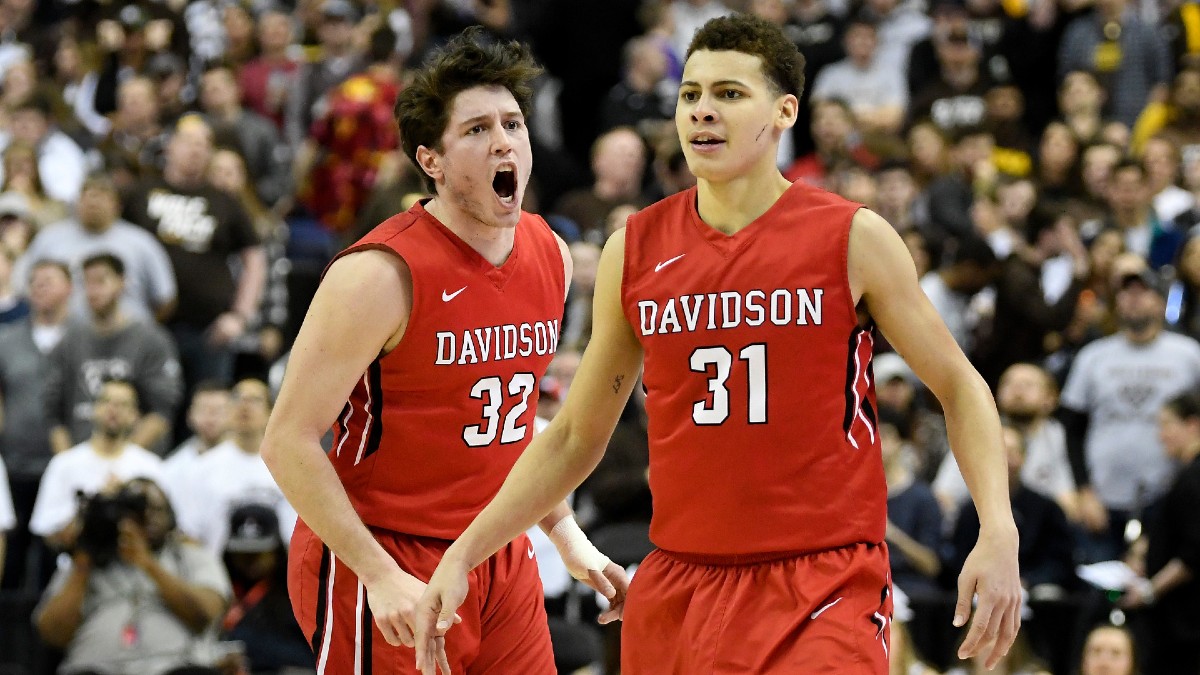 Davidson Wildcats
At +850, Davidson shows a lot of value considering it snuck into the double-bye.
The Wildcats were ranked in the top 25 at 10-5 back in January before having to sit out for 26 days due to COVID-19 precautions. Since the beginning of the new year, this team has lost only to Dayton in OT and St. Bonaventure in a close game.
They rank first in the conference in effective field goal percentage at 54.9% due to the fact that they're hitting an astounding 58.8% of their 2-point field goal attempts.
The bracket set up nicely for the Wildcats, who will need to face off against VCU — a team they just beat by eight on Saturday — or Dayton in order to make it to the finals. 
Dayton Flyers
Dayton at +1400 screams value.
The Flyers are the most unpredictable team in the A-10, beating teams like Ole Miss, Mississippi State, Saint Louis (twice), and St. Bonaventure. But they've also suffered losses to teams like Fordham, La Salle, and St. Joseph's.
They ended the year with a win over the Bonnies and looked strong in that game. Their offense is explosive and can hang with anyone in the conference.
Dayton ranks second in the A-10 in effective field goal percentage, 2-point percentage, and 3-point percentage, according to KenPom.  If this team can get hot it's worth a look at +1400 to get past both the Rams and the Wildcats.
Photo Credit: G Fiume/Getty Images.
How would you rate this article?