College Football Week 3 Weather: Hurricane Florence Affecting Over/Unders
Credit:
Hurricane Florence and the impacts on football this week.
Hurricane Florence is expected to impact the Carolinas and surrounding states from Thursday through Saturday, and Week 2 college football over/unders are moving as a result.
There are more than 10 games in the area, and although not every matchup is guaranteed to feel a major impact, the betting market is covering all of its bases.
Of the 10 games with totals released, all 10 over/unders have dropped since opening with some moving more than five points.
Editor's note: This article was published before the Norfolk State-Liberty, UCF-UNC, ECU-Virginia Tech and WVU-NC State games were all cancelled on Tuesday afternoon. The Ohio-Virginia game has been moved to Nashville. 
Hurricane Florence has her eye on the Carolinas, and the forecast appears to be getting worse by the day. Even though the worst of it will be over by Saturday, the remnants will be lingering and are expected to impact a slew of college football games taking place in the Mid-Atlantic States.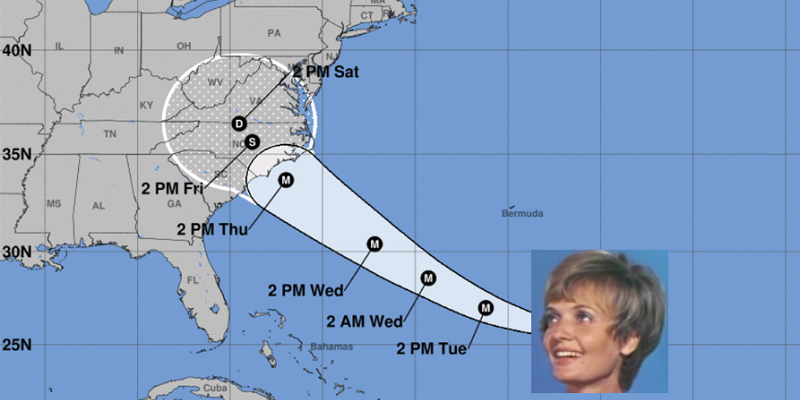 With that said, college football bettors have had their eyes on over/unders and were ready to pounce right from the get-go.
Games that could feel Florence's wrath
---
>> All odds as of Tuesday at 11:30 a.m. ET. Download The Action Network App to get real-time college football odds and track your bets
---
There's still some uncertainty regarding where exactly Florence will be by Saturday. These games span across a good chunk of land, so I doubt that the games in South Carolina and Virginia will both be heavily impacted.
Regardless, bettors have cast a wide net, and over/unders are plummeting in the early going.
Thursday's Boston College-Wake Forest game is currently scheduled to take place mere hours before landfall. This total hasn't dropped as much as some of the others, but the winds could really start kicking up as the game progresses.
The totals for a handful of games were hammered after opening late Monday afternoon, with most dropping at least a few points in a short amount of time.
I did my best to get some of the unders before they dropped but was only mildly successful. I'm talking about totals dropping like gangbusters in the matter of mere seconds.
After settling in Monday night, another wave of line movement Tuesday morning caused totals to drop a few more points in some instances.
Even though the exact wind speeds and precipitation are up in the air (old meteorology joke), sharp bettors clearly expect them to be an issue. I'm more concerned about the wind than I am about the rain, and it does appear that winds will be more of a widespread issue.
Just as a reminder, here is how often unders have hit:
10+ mph: 54.3%
15+ mph: 57.9%
20+ mph: 64.3%
Right now, the game at N.C. State is the only one with a projected wind speed of 20+ mph, but the games at UNC and Navy (which is still off the board) are not far behind.
Later in the week, there might be buyback on some of these overs when the forecast is more pinned down. The games in North Carolina are the safest bets to be dealing with the roughest weather, but a slight shift north or south could result in substantial wind speed/precipitation changes throughout the region.
Speaking of those games in North Carolina, this is where we've seen the craziest total drops, with the UNC game falling 12.5 points since opening and the N.C. State total dropping nine points.
At this point, you're probably inclined to lay off — which is probably a wise idea.
There have been 25 games in our database with forecasted winds of at least 10 mph and a total that has dropped seven points or more since opening. The under has gone 12-13 in these games based on the closing line.
Lest we forget that all other tropical storms must bow down before El Niño. Know your place, Carol Brady.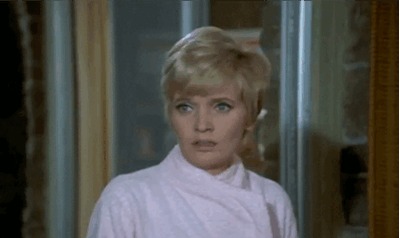 Non-hurricane related stuff
All right, I think I've promoted The Brady Bunch enough for one article. There is still other weather across the country, it's just not as interesting.
The only other games expected to see winds in the double digits as of now are out west. The Oregon State-Nevada game could have winds pushing 15 mph, but unlike the games in Florence's path, the total has risen a good deal since opening — from 67.5 to 71.5.
Meanwhile, the Prairie View-UNLV and Washington-Utah games are right on the line with 10-11 mph winds.
Like I said … this other weather just isn't as interesting and has very few, if any, possibilities for The Brady Bunch references.
How would you rate this article?