Welcome to the NHL Daily. Go inside the NHL's card for Friday, Dec. 1, as we explore betting angles and try to find value in this volatile, cruel, good-for-nothing sport. 
Travel issues have the column going up late today, so let's get right to the what's what.
Last night's action: The market was way off on the Stars (+125) last night and we were rewarded as such, with an overtime winner in Chicago. It isn't every night that you get an edge like that, so it's great that Dallas cashed. Considering where we were on Nov. 11 (-7.61u), it's hard not to be excited with how things have gone since, but this is when caution is needed. A run like our current one will certainly be tested, so it's best to stick with what's worked and not get overzealous.
Tonight's slate: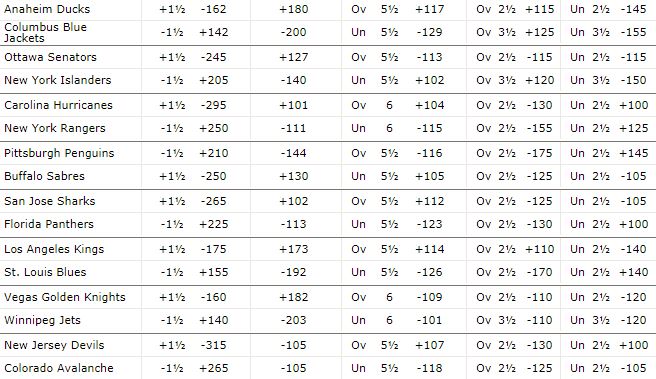 The New York Islanders continued their hot run with a 5-2 win over Vancouver on Tuesday night. The Isles are 8-0-2 at home this year and face a Senators team in the midst of a five-game losing streak since returning from Sweden a couple of weeks ago. The Sens have been let down by their goaltending all year, and Craig Anderson's -7.95 GSAA (goals saved above average) this year is pretty ugly. I made this line Islanders -165, so they are in range for a wager. (Please note, the author of this column is an Islanders fan but has no problem betting against the Isles when the number suggests it).
The Sabres are 1-7-2 over their last 10, and hosting the Penguins isn't exactly an ideal way to come out of the slump, but thems the breaks. Buffalo actually looked decent against the Lightning their last time out and are a decent play against Tristan Jarry and the Penguins at home. At the current price, the Sabres are being given a 43.5 implied probability, and I've got it just about two percentage points higher than that at home.
Picks: Islanders -140, Sabres +130
Season to date: 63-68, +5.85u
All stats provided by Corsica. 
Be part of the Action
Download the Sports Action app at the App Store or Google Play