NHL Odds & Picks (Thursday, Jan. 2): How to Bet Panthers vs. Senators, Blue Jackets vs. Bruins
Credit:
Jeanine Leech, Getty Images. Pictured: Anthony Duclair
Florida Panthers at Ottawa Senators
Panthers odds: -135
Senators odds: +115
Over/Under: 5.5
Time: 7:30 p.m. ET
---
Odds as of Wednesday evening and via FanDuel, where Action Network users get a risk-free bet up to $500.
---
The Florida Panthers are hanging around the Atlantic Division playoff picture despite an underwhelming statistical profile. The Cats own a 48.7% expected goals rate and have especially struggled on defense, allowing 2.94 goals (28th), 2.54 expected goals (26th) and 11.2 high-danger scoring chances (26th) per 60 minutes at 5-on-5.
Florida has allowed at least four goals in five of its last six games and has earned just 44.7% of the expected goals in its last 10 games. The Panthers have enough scoring talent to make the most of some iffy 5-on-5 play, but it's fair to question if the Panthers will be able to outrun their expected goals for the rest of the season.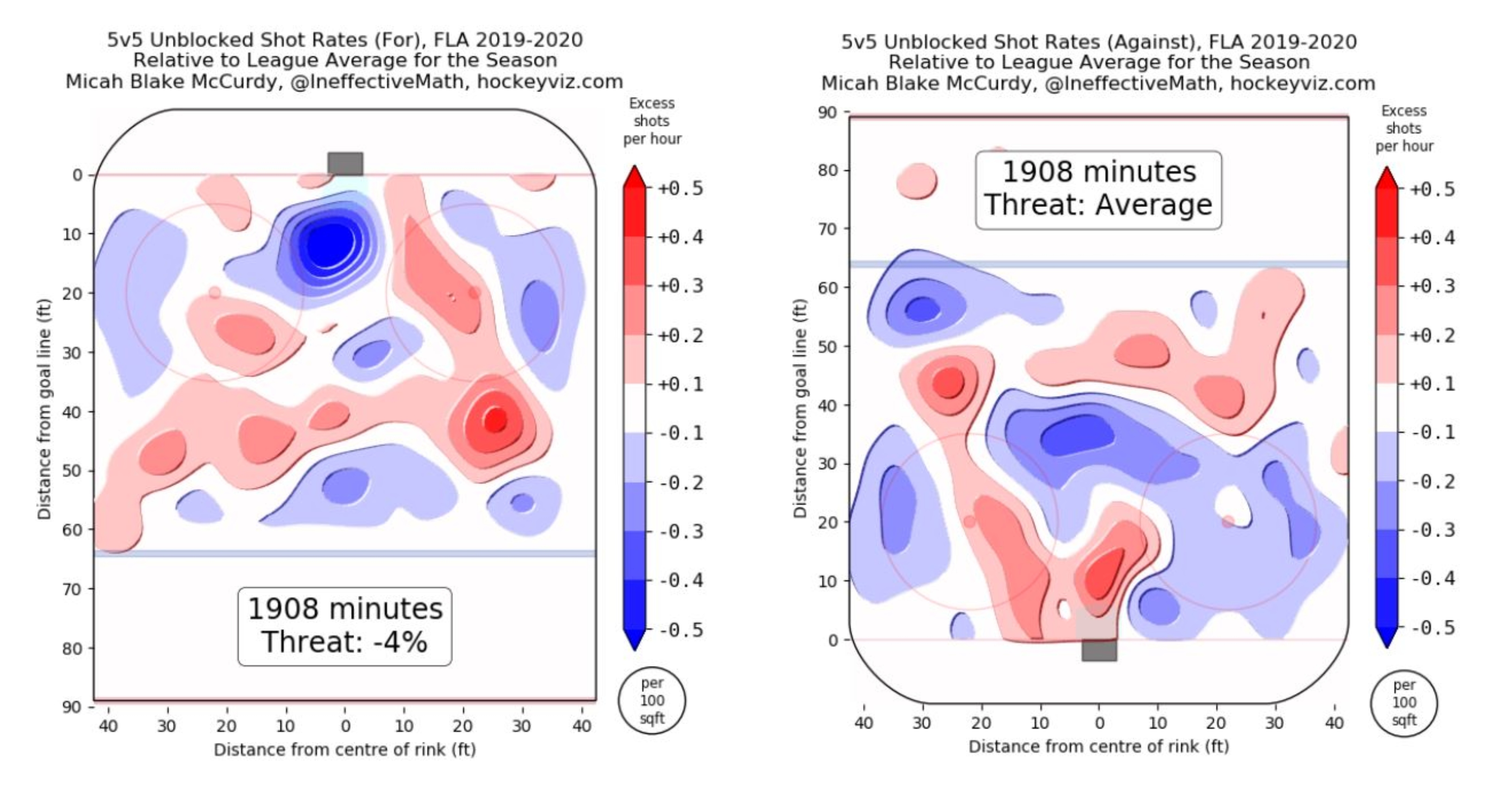 Normally, the term "pleasant surprise" is reserved for a team in a playoff spot or at least within knocking distance of one, but it's more than fair to suggest that the Ottawa Senators are one of the league's most pleasant surprises in the first half. Ottawa's 16-19-5 record may not seem great, but when you add the context that the Sens came into the season with the lowest over/under in the NHL, it becomes much more impressive.
The Senators have the 15th-best expected goals rate at 50.3%, which is higher than the Bruins, Blues, Flames and Islanders. Ottawa's mediocrity is for real and for the Senators, that's splendid news.
Florida is the more talented team, but when you add more context to these odds, you can see why I'm bullish on Ottawa on Thursday night. The listed odds imply that Ottawa wins this game 44.7% of the time. Since it is the home team, home-ice advantage (4.9%) is already baked into that number. That means that on neutral ice, the Panthers would be in the -170 range.
The gap between these two teams just isn't that large and I'd play Ottawa at +110 or better.
Columbus Blue Jackets at Boston Bruins
Blue Jackets odds: +170
Bruins odds: -200
Over/Under: 5.5
Time: 7 p.m. ET
Once again, it looks like the Columbus Blue Jackets are undervalued. The Jackets are dealing with a laundry list of injuries, including a long-term injury to their starting goaltender, but Columbus continues to be really tough to beat thanks to its sturdy defense.
Most casual fans may look right past the Blue Jackets thanks to their mediocre record and lack of star power, but they remain one of the league's best-kept secrets. That may sound weird to say about a team sitting at 18-14-8 at the 40-game mark, but Columbus is really worth keeping an eye on if you're a bettor because the market hasn't caught on to the fact that the Blue Jackets are, despite their record, quite good.
The Jackets allow the second-fewest high-danger scoring chances per 60 minutes at 5-on-5 and their 54.3% expected goals rate is the fourth-best mark in the NHL.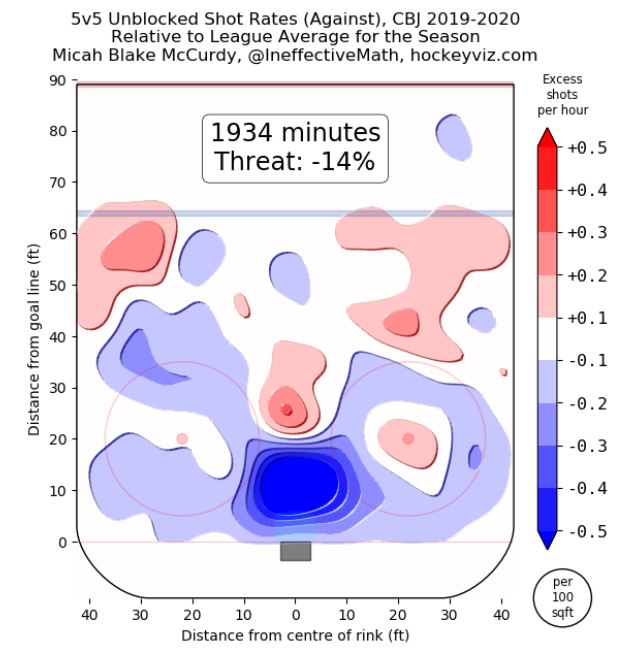 The Bruins are also a defensive powerhouse and over their past 10 games are surrendering the fewest expected goals per 60 minutes in the league over the last month. Boston's defensive acumen is well known, but the Blue Jackets are actually keeping pace with the NHL's defense-first flag-bearers.
Both of these teams like to play a predictable, structured style of hockey, so expect this to be a low-event game where a lucky break here or there could decide who gets the two points.
The Bruins are one of the best teams in the NHL, but it's hard to ignore this kind of price on a team with such strong 5-on-5 metrics. I think the Jackets are worth a bet at +165 or better.
How would you rate this article?