Thursday's Lead: NFL Bettors Off To Worst Start In 15 Years
Credit:
Richard Mackson-USA TODAY Sports; Los Angeles Rams wide receiver Brandin Cooks (12)
Sign up for The Action Network's daily newsletter to have trending articles delivered into your inbox each morning.
NFL
If you haven't noticed, nothing has made sense through three weeks of the NFL season. Hungry dogs have swallowed up favorites like fresh Purina. Public bettors are 2-8 in heavily bet primetime games, the worst mark ever. The good news? It's bound to balance out, hopefully starting with tonight's game…
Rams-Vikings Preview
Until the Vikings got embarrassed by Buffalo last weekend, a lot of pundits thought this matchup would be a 2018-19 NFC Championship preview. Is there value on the Vikes at +7? Or was last week's showing a sign of things to come in Mini-soda? Our experts break down the intriguing Thursday night matchup…
Updated NFL MVP Odds
You know who's feeling good today? The people who bet on Patrick Mahomes to win MVP at +5500. The Chiefs quarterback surpassed Drew Brees, Tom Brady, and the rest of the usual suspects to become the favorite…
---
GOLF
It's your last day to wager on tomorrow's Ryder Cup, so we've got some links to help you bet the links. Step 1: Check out our mega guide. It contains picks, predictions, and props for all 24 participants…
Favorite Bets
We asked our golf gurus to pick their top Ryder Cup props, and they obliged. Makes sense. It is their job…
Ryder Cup Quiz
How knowledgable are you when it comes to the world's preeminent biennial golf competition? Here's our quiz. See how you rank…
Prop Sheet
If you're looking to add a little pizzazz to one of the most fun events on the betting calendar, download our Ryder Cup Prop Sheet…
---
TOP EXPERT PICKS
Minnesota +7 over Los Angeles. Geoff likes the Vikings to bounce back after the Bills debacle…
BYU +16.5 at Washington. Chad's buying the Cougars to keep it close against the cream of the Pac-12's crop…
---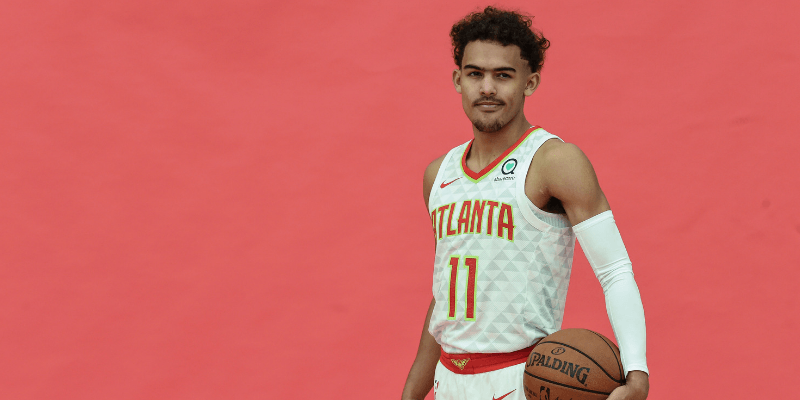 THE TOP 5
NBA ROY: When it comes to winning the NBA's Rookie of the Year, usage is everything. Locky has three bets based on that idea, including Atlanta's Trae Young…
NFL Player Props: If Michael Thomas caught colds like he does footballs, he'd be sneezing a whole lot. Mark Gallant analyzes whether or not it's wise to bet on Thomas to catch over 9.5 passes this week…
OSU-PSU: For the second time this week, we're seeing massive action on Ohio State vs. Penn State. This time, it's on the over/under…
Justin Thomas: As a bettor, there's nothing more exciting than reading a headline with the word "mispriced." Joshua Perry is targeting two JT Ryder Cup props that don't adequately account for the Thomas' immense skill…
CFB Contender Flaws: We all know there are only a handful of teams that can realistically win the National Championship, but because these teams are all made up of teenagers, every contender (even Alabama) has flaws. Here are the Achilles' heels for six of the nation's top teams…
How would you rate this article?