Hornets vs. Knicks Odds, Preview, Prediction: Can New York's Defense Carry It To Another Cover? (Saturday, May 15)
Credit:
Nathaniel S. Butler/NBAE via Getty Images. Pictured: New York's R.J. Barrett and Alec Burks,
Hornets vs. Knicks Odds
Hornets Odds
+6
Knicks Odds
-6
Moneyline
+200/ -250
Over/Under
212.5 (-115 / -105)
Time
TBD
TV
NBATV
Odds as of Saturday morning and via BetMGM.
The Hornets head to New York and take on the Knicks on Saturday afternoon. Both teams are jockeying for positioning in the Eastern Conference standings and are each on the first game of back-to-back sets.
Who takes this critical game between two teams headed for postseason action? Let's break it down.
Will Charlotte's Offense Struggles Continue?
The Hornets have listed Miles Bridges as probable against the Knicks and he is expected to return to the lineup after missing the previous six games due to the league's health and safety protocols. Keep an eye on his status using our Fantasy Labs Insiders Tool.
The Hornets have been a very interesting team this year. While they've been ravaged by injuries to some of their best players, they've managed to hold onto a spot in the play-in tournament. Per data from Cleaning the Glass, they have outperformed expectations based on their point differential and have won 3.2 more games than expected.
Even since LaMelo Ball returned from injury after missing 21 games, the Hornets have been unable to truly capitalize and translate that into wins. They're just 3-5 since his return with a -4.9 point differential per 100 possessions.
Their offense is scoring just 108.7 points per 100, about three points fewer than their season average. They have just been shooting poorly. While the Hornets take "good" shots and their expected eFG% is elite, they struggle to translate those good looks into actual buckets. Since LaMelo's return, the Hornets have an eFG% of just 51.6%, 23rd in the league, per Cleaning the Glass. Their true struggle has been from 3-point range. The have a 33.2% shooting percentage from 3 which is a 4% drop from their season average. Miles Bridges' return to the lineup could not come at a better time since he is a 40.5% shooter from long range on the season.
Defense Continues to Be the Story for New York
The Knicks missed Derrick Rose last game against the Spurs even though they pulled out the victory. He's currently questionable for this matchup but Tom Thibodeau told the media that Rose sat as a precaution on Thursday.
Luckily for New York, with Alec Burks returning as well, they were able to play Elfrid Payton fewer than 15 minutes and Frank Ntilikina for just six. If Rose is able to return, we may finally see Payton's minutes (and his -10.1 points per 100) chopped to single digits.
The Knicks have thrived defensively this year and have held their opponents to the second best eFG% (51.2%) this season. This is in large part because they have the best marks in the NBA guarding both the rim and the perimeter. The Knicks allow opponents to shoot just 34.1% from 3-point range, a sharp departure from the league's average of 37.2%.
By patrolling the perimeter and having bigs who can play both outside and inside, the Knicks are able to defend at all levels. This type of defensive pressure is what can lead them to victory here.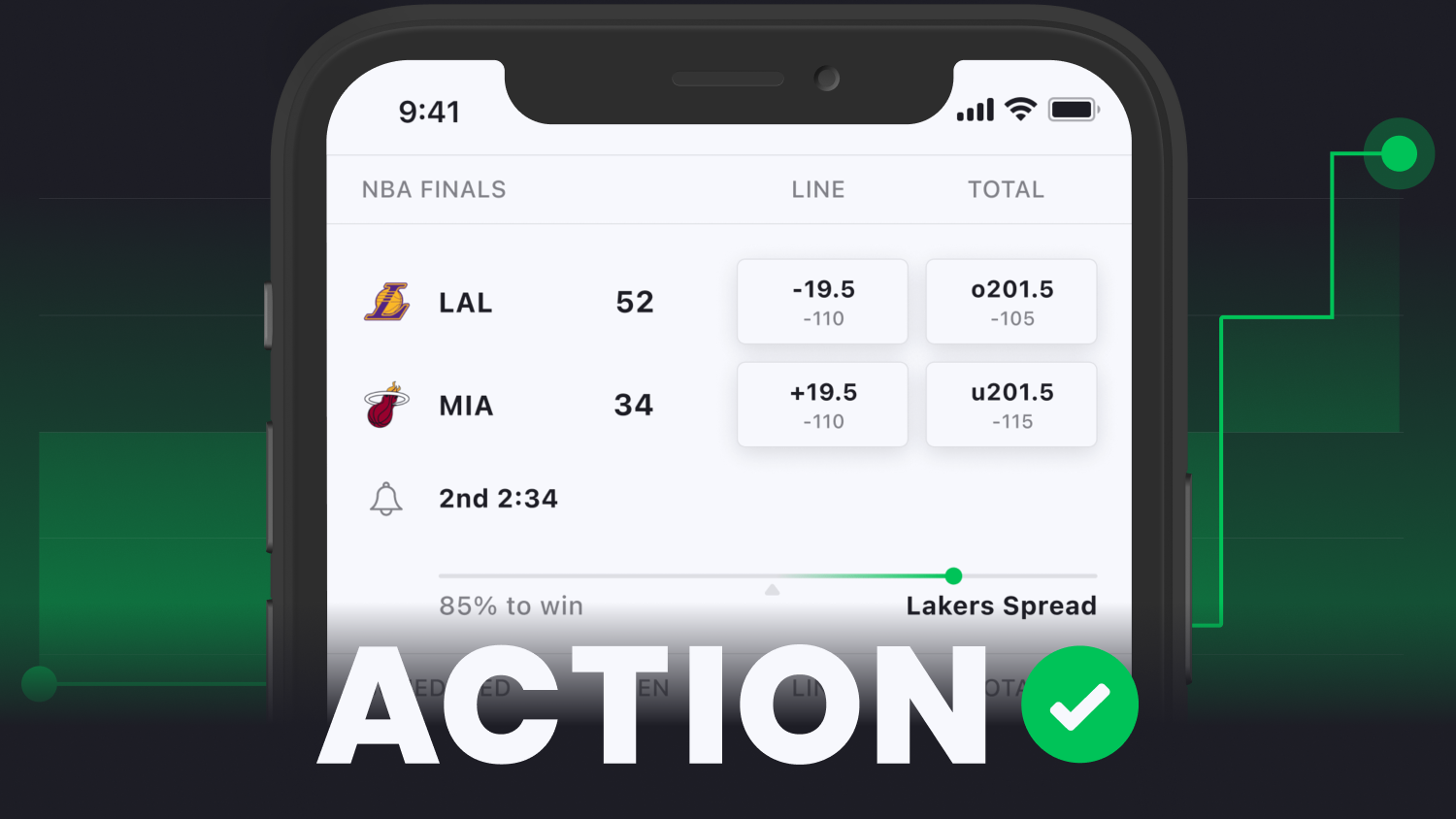 The must-have app for NBA bettors


Free picks from proven pros

Live win probabilities for your bets
Hornets-Knicks Pick
Both of these teams have much on the line in this afternoon's contest. The Hornets are trying to secure a date with the damaged Boston Celtics in the 7-8 play-in game, while the Knicks are fighting the Hawks and the Heat for seeding. This is going to be a hard-fought game.
I expect New York's defense to shine in this matchup against a Hornets team that has struggled from 3-point range, a shot the Knicks defend the best in the league. While the Hornets expect Bridges to return to their lineup, breaking out of a scoring slump against the Knicks is a tall task.
The Knicks have been incredible as home favorites this year. They are 14-3 ATS for both the full game and the first half spread, per our BetLabs database. I'll gladly play both in this matchup as the Knicks look to climb in the Eastern Conference standings. The current game spread is Knicks -6, so anything in the first half under Knicks -3.5 is a play for me.
Pick: Knicks -6
How would you rate this article?