Sources: Big 12 Eyeing Arizona, Arizona State, Utah; Will Add 1-3 More Schools After Colorado
Credit:
Ray Carlin/Icon Sportswire/Corbis/Icon Sportswire via Getty Images. Pictured: The Big 12 logo on a down marker.
The Big 12 will add between one and three schools to join Colorado in 2024, sources told Action Network.
The league will first seek other Pac-12 members to join, and if none do so, the Big 12 would add a Group of Five school to reach an even number of members in 2024, sources said.
The Group of Five candidates being considered, if needed, by the Big 12 are UConn, Memphis, San Diego State and UNLV, sources said. SMU also is a possibility, but the Mustangs are considered a longshot because the Big 12 already has four schools in Texas.
"The odds of remaining at 13 schools in 2024 is slim," a source said. "We need to get to an even number for 2024, and our long-term vision is 16."
Big 12 Eyeing Arizona, Arizona State & Utah, Source Says
Arizona is the most likely Pac-12 candidate to join Colorado in the Big 12, sources said. Arizona State, Utah, Oregon and Washington also are possibilities from the Pac-12.
If the Big 12 gets to 14 or 16 members for the 2024 season by adding Pac-12 schools, it would not add any other members.
"The dream scenario for the Big 12 would be to get the 'Four Corner' schools," a source said, referring to Colorado, Arizona, Arizona State and Utah.
On Thursday, Colorado announced it was joining the Big 12. On Wednesday, Action Network first reported Colorado was joining the Big 12 and would receive a full media rights deal worth $31.7 million per year per school.
In the Big 12's new Grant of Rights deal from 2025-31, ESPN's contract guaranteed pro-rata — the same revenue ($20 million per school annually) — if the Big 12 added additional Power 5 schools. FOX was not contractually obligated to match its revenue ($11.7 million per school annually), but the network has agreed to do so if the Big 12 added other Power 5 schools, sources told Action Network.
This guarantees Colorado — and any other Power 5 schools moving to the Big 12 — a full media rights share of nearly $32 million in the Big 12 starting in 2025, sources said. However, any Group of Five additions would not receive a full $31.7 million share, sources said.
In recent weeks, Arizona president Robert Robbins recently has said he needs to see the Pac-12's media rights deal and then decide what the Wildcats' options best are. The Pac-12 has been seeking a media rights deal for the past 12 months.
During the Final Four in Houston, Robbins met with Big 12 commissioner Brett Yormark to discuss the possibility of the Wildcats joining the Big 12, sources said.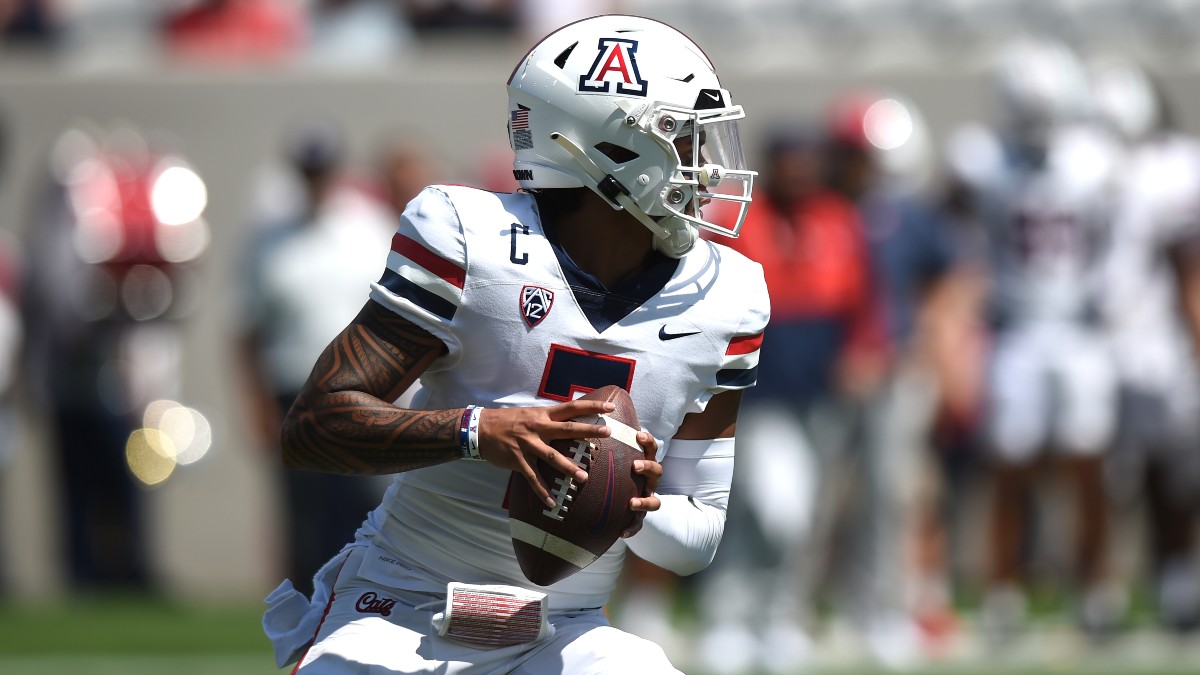 A couple of weeks before that meeting in March, Robbins told CBS Sports it would "destabilize" the Pac-12 if any schools left for the Big 12.
"If somebody were to bolt right now (in March), depending on who it is, it would clearly be destabilizing, which is why the Big 12 is doing it," Robbins told CBS Sports. "If they can get me to say, 'I'm going. I've had enough of this. I love those guys in the Big 12.' Then I think it would get interesting quickly. If Colorado and us went together, then you've got problems."
The biggest problem for the Pac-12 is trying to keep what's left of the league together while trying to secure the long-awaited/long-pursued media rights.
While the most speculated additions from the Pac-12 to the Big 12 have been the four-corner schools (Colorado, Arizona, Arizona State and Utah) mostly because of geographic reasons, Oregon and Washington could be two intriguing possibilities.
Could Oregon, Washington Join Big 12?
Action Network previously reported Oregon and Washington held meetings with the Big Ten last August about potential membership. The Ducks and Huskies already have been "vetted and approved" by the conference, sources said.
However, new Big Ten commissioner Tony Petitti said in Indianapolis at Big Ten Media Days that he has not been directed by the league's presidents to expand beyond 16 right now.
Could that change in the future? Absolutely. But perhaps the Ducks and/or Huskies may have interest in the Big 12 if they knew the Big Ten doesn't have any immediate plans to expand beyond 16.
It's unknown how long the Big 12 will wait before moving on from adding any additional Pac-12 schools. There's no deadline — not yet, anyway. To put in perspective how long the Big 12 may wait, Missouri didn't announce it was leaving the Big 12 until November to play in the SEC the following season.
Group of Five Schools Would Face High Exit Fees
If no Pac-12 schools join the Big 12, then the Big 12 would have to decide which Group of Five school to add to get to an even number of schools.
If the Big 12 takes a Group of Five team, that school will have a hefty exit fee to negotiate.
For either San Diego State or UNLV to leave the Mountain West to play in the Big 12 in 2024, they would be required to pay a $34 million exit fee. UConn, an independent in football but a Big East member in all other sports, has a $30 million exit fee to leave the Big East. Memphis' exit fee is only $10 million to leave the AAC, but that's by providing 27 months' notice. So, the Tigers would have to pay a much higher fee to leave earlier.
More From Action Network's Brett McMurphy
How would you rate this article?
This site contains commercial content. We may be compensated for the links provided on this page. The content on this page is for informational purposes only. Action Network makes no representation or warranty as to the accuracy of the information given or the outcome of any game or event.