NHL Betting Picks: Our Best Bets for Saturday, February 27, Including Islanders-Penguins & Canadiens-Jets
NHL bettors have a very busy Saturday ahead of them. Twenty-eight of the 31 teams are playing on February 27, giving us our deepest slate of the 2021 season. What's more is the action commences early, at 1 p.m. ET, and doesn't let up until deep into the night as there are two 10 p.m. ET puck drops.
Here are our favorite bets on Saturday's NHL slate: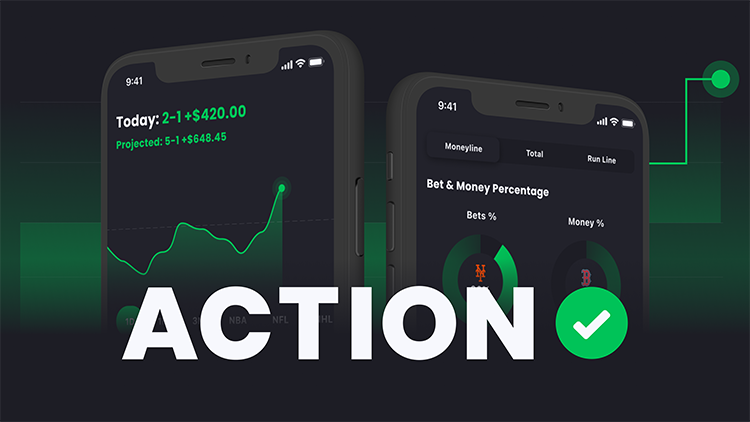 The must-have app for sports bettors

Custom scoreboard for your bets

Free picks from experts

Live odds for every game
Michael Leboff: New York Islanders (-121) vs. Pittsburgh Penguins
Don't look now but the New York Islanders are up to their old tricks. Barry Trotz's Islanders always have their fair share of skeptics and a slow start gave credence to the non-believers, but the Islanders are trending up.
The Islanders have climbed all the way to fourth in the xG charts, they are third in high-danger chance rate and their defense ranks sixth and seventh, respectively, in expected goals and goals allowed at 5-on-5. The Islanders will never take your breath away with their scoring, but generating 2.36 expected goals and 11.12 high-danger chances per hour at 5-on-5 is more than enough offense for a team with such a stingy defense and great goaltending.
---
Expected goals (also known as xG) is a predictive statistic that gives an indication of whether results are based on sustainable factors like a steady creation of scoring chances, or whether it is down to aspects such as shooting luck or outstanding goaltending.
Simply put, an expected goals rate (xGF%) above 50% is considered good because it means a team is creating the majority of the scoring chances. Anything below 50% is usually a sign that a team is struggling to control play.
xG numbers cited from Evolving Hockey.
---
The Penguins have been all over the place to start this season and there's no denying that they are pretty fortunate to be where they are in the table. Pittsburgh's 10-7-1 (.583 points%) looks solid enough on paper, but a deeper dive reveals that this team could be on thin ice. Only four of Pittsburgh's 10 wins have come in regulation and when you take out the goals the NHL awards for shootout wins, the Pens come into this game with a -7 goal differential. Those are not the numbers you'd expect out of a contender and it only gets worse from there.
Under Mike Sullivan the Penguins have been a great 5-on-5 team, but those numbers have cratered this season. Pittsburgh ranks 20th in goal differential per 60 minutes, 22nd in expected goals rate, and 25th in high-danger chance rate (all stats 5-on-5). Those are some concerning numbers and suggest that Pittsburgh has been playing closer to a bottom-10 team in the league rather than a top-10 team.
The Islanders have the edge at 5-on-5, in goal and have a defense that is stingy enough to shut down Sidney Crosby, Jake Guentzel and Evgeni Malkin. I think this number underrates the Isles and would play them to -125.
Pete Truszkowski: Red Wings-Blackhawks Under 5.5
It might sound crazy, but the Detroit Red Wings deserve some credit. After a historically bad season in 2019-20, Detroit is at least playing closer games and respectable hockey in 2021. However, with the organization going through a drastic rebuild, the talent level isn't quite there to get better results.
The Red Wings are keeping games close with their defense. Not only are the Wings a top-10 team in terms of expected goals against per hour at 5-on-5, but they are giving up the second-fewest high-danger chances against per 60 minutes.
A solid defense still needs a good goalie to back it up and Detroit has that with Jonathan Bernier, who looks to have taken over the starting job from Thomas Greiss. Bernier has accounted for five of Detroit's six wins this season and he has frankly been much better than Greiss, who grades out as the second-worst goalie in the league in terms of Goals Saved Above Expectation (GSAx) with a mark of -10.9. Bernier, on the other hand, boasts a +0.8 GSAx.
It's a good thing that Detroit's defense has been up to par, because its offense is offensive. Only the Anaheim Ducks are scoring fewer goals per game than the Wings, who have scored just 44 goals through 22 games. The Red Wings also rank last in expected goals scored per hour and they generate the second-fewest high-danger chances per hour at 5-on-5.
On the flipside, most hockey fans have been surprised by the Blackhawks and their 11-6-4 start. That said, Chicago is punching above its weight.
The Hawks rank inside the bottom-five in expected goal rate, shot share and high-danger chance percentage. They are also bottom-five in terms of generating expected goals. In other words, Chicago is giving up more scoring chances and shot attempts than it is generating on most nights.
The Hawks have modestly improved on defense, going from 31st in 2019/20 to 23rd so far in 2021 in terms of expected goals against, but the real story is the goaltending thanks to Kevin Lankinen, who is one of the frontrunners for the Calder Trophy. The first-year netminder has an 8-3-3 record while posting a GSAx of +3.69. Goaltending was a big question for Chicago coming into the year, but he's provided an answer.
If we get the expected goaltending matchup of Bernier against Lankinen, I expect goals to be at a premium. I'd strongly consider betting the Red Wings at +140 or better, but my favorite play is the under.
Matt Russell: Montreal Canadiens (-110) vs. Winnipeg Jets
Rarely is a head coach removed for strategic reasons, but that was the situation this week for the Montreal Canadiens. They were still playing with great effort as their early season successes had turned to losses. Unfortunately for Claude Julien, the pieces didn't seem to fit his expectations as a defensive-minded head coach and thus, he had to go before it was too late.
While Julien was reportedly going to be fired regardless of what happened early in the week, the first three of now four straight losses, couldn't have helped. While Julien takes the brunt of the Habs falling in danger of being outside of a playoff spot, what the faithful of the 'blue, blanc et rouge' are having trouble admitting is that their future Hall of Fame goaltender might be doing more harm than good. Carey Price sits with a -6.91 Goals Saved Above Average (GSAA), 54th in the NHL, between Juuse Saros and Joonas Korpisalo. Meanwhile, back-up netminder Jake Allen has excelled in limited opportunity, with a 5.14 GSAA (11th overall).
The reason we use a statistically analytical model is because it's easy to get fooled by a team's record. The Winnipeg Jets are pulling the wool over many eyes so far this season, as they sit in 3rd in the North Division. Meanwhile, in 5-on-5 play, their Expected Goal For (XGF) rate sits at 1.67 per game, while their opponents have been good for an XGF of 2.10. Jets' opponents have created 196 High-Danger Chances (HDC) at even-strength, to just 140 for the Jets themselves. If you think the Jets are good, I'd like to hear you explain how.
My "Let's Do That Hockey" model, as heard on THE WINDOW: Sports Betting Podcast, looks at the Winnipeg Jets with an unbiased eye, and squints hard at what it sees. The model makes the Jets 10% below average at even-strength this season, while for all their strife, the Canadiens are still 18% above average while 5-on-5. Given these numbers, the model spits out a fair moneyline price of MTL -134/WPG +134 in this game. We'll see where this price opens up, but there's going to be value on the road favourite in Winnipeg.
How would you rate this article?