Thursday's NHL Daily Picks: Our Best Bets for March 11, Including Capitals-Flyers and Blackhawks-Stars
Credit:
Len Redkoles/NHLI via Getty Images. Pictured: Alex Ovechkin
Where can you find value in the plethora of significant underdogs on Thursday?
Our staff of experts breaks it down below with our best bets from the 10-game schedule.
Thursday's 10-game NHL slate could end up as quite the doozy. Of the 10 games on the docket, six of them feature underdogs at +155 or higher:
New Jersey Devils (+175) vs. New York Islanders
Buffalo Sabres (+175) vs. Pittsburgh Penguins
New York Rangers (+165) vs. Boston Bruins
Nashville Predators (+200) vs. Carolina Hurricanes
Winnipeg Jets (+155) vs. Toronto Maple Leafs
Detroit Red Wings (+275) vs. Tampa Bay Lightning
Four of those underdogs — New Jersey, Buffalo, Nashville and Detroit — were also big pooches on Tuesday night and lost in overtime. Woof.
Will Thursday night bring more drama? Here are our favorite bets:
Michael Leboff: Washington Capitals (-108) vs. Philadelphia Flyers
Puck Drop: 7 p.m. ET
It took a little longer than I'd have liked, but the Philadelphia Flyers seem like they're finally starting to get found out. The Flyers checked into the season at +1600 to win the Stanley Cup. That number was absurd to me. Philadelphia was slightly above average for most of 2019-20, got hot right before the hiatus and then were lucky to make it into Round 2 of the Stanley Cup Playoffs.
Those results fogged up Philadelphia's true identity, a good-but-flawed team that is closer to the playoff bubble than to being a contender. A hot start to 2021 further pumped up the Flyers' reputation, but those results were smoke-and-mirrors, buoyed by a sky-high shooting percentage.
---
Expected goals (also known as xG) is a predictive statistic that gives an indication of whether results are based on sustainable factors like a steady creation of scoring chances, or whether it is down to aspects such as shooting luck or outstanding goaltending.
Simply put, an expected goals rate (xGF%) above 50% is considered good because it means a team is creating the majority of the scoring chances. Anything below 50% is usually a sign that a team is struggling to control play.
xG numbers cited from Evolving Hockey.
---
While the Flyers have improved their 5-on-5 numbers, their season-long numbers are still below average. Philadelphia ranks 17th in expected goals rate, 21st in shot share and 21st in high-danger scoring chance percentage. Those numbers paint a picture of mediocrity, so it's no wonder that the Flyers have skated to a pedestrian 5-4-1 record over their last 10 games and now find themselves with the fourth-best points percentage in the East Division.
Perhaps most concerning for the Flyers is that Carter Hart has been abysmal this season. Hart, 22, was supposed to take a leap forward into stardom this season. Instead, he has the third-worst Goals Saved Above Expectation (GSAx) in the NHL and is in danger of losing his starting gig to Brian Elliott. Elliott has been a great fall-back option for Alain Vigneault, but it's hard to rely on a 35-year-old goaltender who is coming off back-to-back poor seasons.
While I think the Capitals are also a bit overrated, I think their high-end talent separates them from the Flyers. Washington has never been an analytical darling, but the Caps' expected goals rate is above 50% on the season and sits at 53.1% over their last 16 games.
With players like Alex Ovechkin, Nicklas Backstrom, T.J. Oshie, John Carlson and Jakub Vrana, the Capitals won't have many issues scoring. What did them in last season was their defense. That has been rectified under Peter Laviolette as Washington has the seventh-best xGA/60 this season.
These two teams met in Philadelphia just a few days ago with the Capitals closing as slight -112 favorites. As long as the Capitals roll with Ilya Samsonov in goal I'd imagine that this game should close in a similar range and would play the Capitals at -115 or better.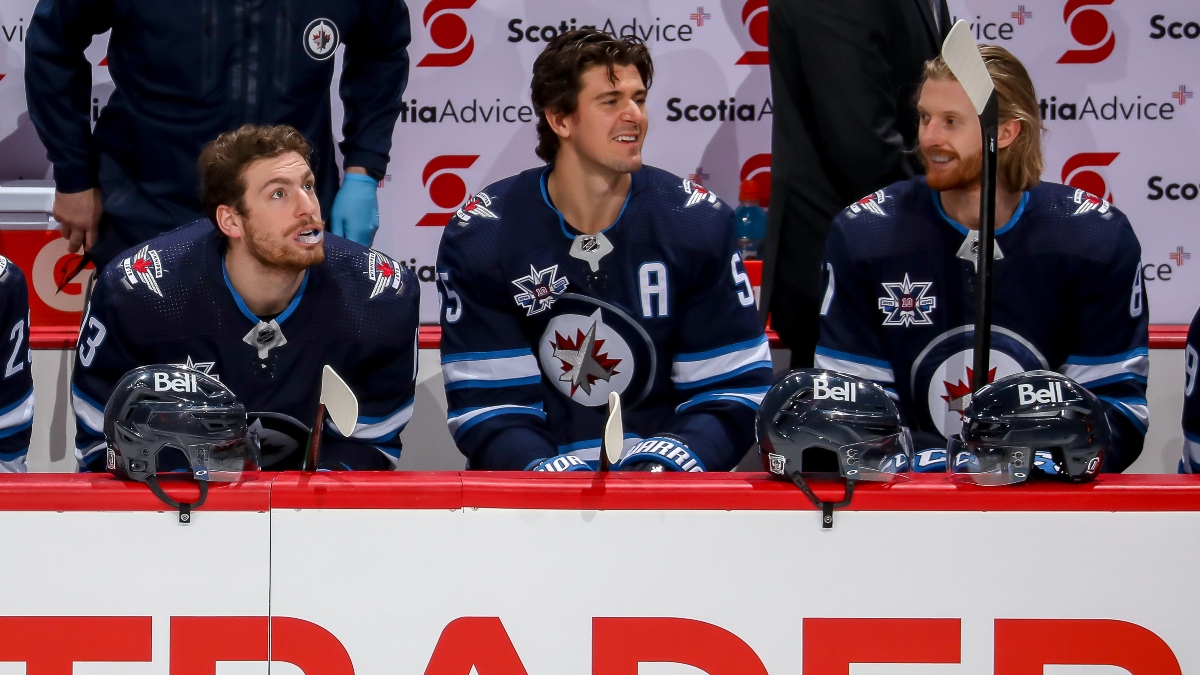 Pete Truszkowski: Winnipeg Jets (+155) vs. Toronto Maple Leafs
Puck Drop: 7 p.m. ET
When betting on sports, it's important to understand how narratives can influence the market. When betting on the NHL, it's also important to remember that the the Canadian media, especially the media members based out of Toronto, are the ones driving the narratives in our sport.
The Maple Leafs are a very good hockey team with a lot of talent. However, if you listened to writers and analysts North of the Border you'd think they were an unstoppable force and that Auston Matthews is the greatest goal scorer of all-time.
The truth is probably closer to this: Toronto is a strong team that is taking advantage of this unique format. The other North Division teams are all flawed and most of them deploy a style of hockey that plays right into the Leafs' hands.
Playing a schedule that features no other elite teams, you'd expect the Leafs to have great numbers. That isn't really the case, though, as the Buds rank 19th in shot share, ninth in expected goal rate and ninth in high-danger chance percentage.
Those numbers may suggest that the Leafs belong in the middle of the pack, but there is no denying their talent. They have three franchise players up front in Matthews, Mitch Marner and John Tavares. William Nylander has also had a great year while Morgan Rielly is contributing from the back-end. Any number of players on this roster is capable of wrecking a game.
Despite the fact that the Jets are a tire fire analytically, especially on the defensive end, they have a 16-8-1 record and come into this game in second place, five points behind Toronto with two games in hand. Like the Leafs, the Jets have talent all over the ice and are capable of overachieving compared their underlying metrics.
The Jets' top six of Blake Wheeler, Kyle Connor, Nikolaj Ehlers, Pierre-Luc Dubois, Mark Scheifele and Paul Stastny ranks among the best units in the league, and Winnipeg's third line featuring Andrew Copp, Adam Lowry and Mason Appleton has also been tremendous. This is a deep, skilled team that doesn't need a lot of zone time to make you pay.
Connor Hellebuyck isn't playing quite at the level that won him the Vezina Trophy last season, but he's still been solid with a +0.58 Goals Saved Above Expectation (GSAx) in 20 games. You can't say the same about Toronto's goaltender, Frederik Andersen, who has a -5.3 GSAx in 19 appearances.
In my opinion, both these teams are a bit overrated but are doing a good job of taking advantage of a wide-open division. However, the combination of Toronto being overvalued by the market (and the media) and Winnipeg's talent level and goaltending makes them an attractive option at these odds.
I'd bet the Jets at +150 or better.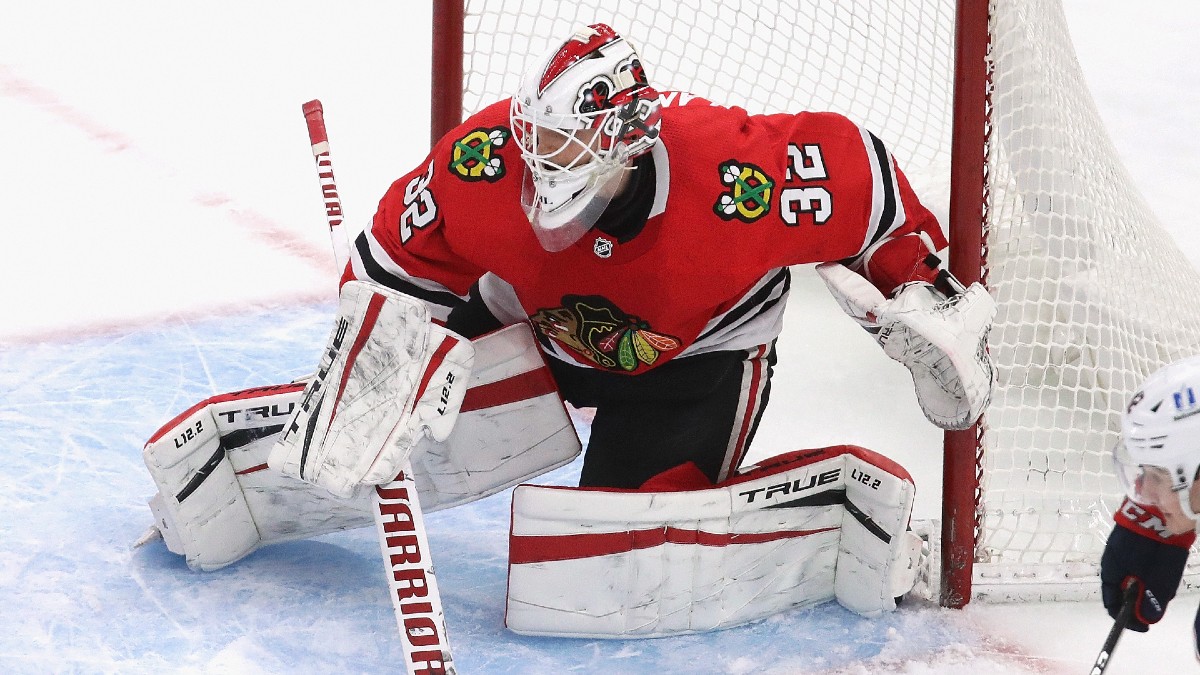 Matt Russell: Dallas Stars (-140) vs. Chicago Blackhawks
Puck Drop: 8:30 p.m. ET
On Tuesday, the Blackhawks had 1.01 expected goals for at even-strength, and just three high-danger chances, unable to convert any of them. They weren't able to go to their bread-and-butter, the power play, as they only had two power plays, in large part due to the Stars' dominating play.
While they left goaltender Malcolm Subban hanging out to dry, he wasn't much better than the collective in front of him, giving up six goals on 37 shots. Essentially, the Blackhawks played their strategy of "run and gun" hockey, only they did so unarmed.
Six different scorers chipped in on Tuesday, as the Stars scored five times at even-strength thanks in part to 11 high-danger chances at 5-on-5. Dallas converted three of those into goals, one game after creating 15 HDC in a loss to Nashville.
Even with the sudden offensive explosion, the Stars have kept their stout defensive system intact. Tuesday marked the third consecutive game where they allowed just three high-danger chances at even-strength. This has aided the improvement of their season average of 1.41 expected goals against.
My true moneyline here is DAL -151/CHI +151, so I'd expect the Stars to be -160 favorites once sportsbooks get their hands on this number. That said, opening prices for the Stars are in the -140s, so it's best to grab that number before the market catches up to Dallas finally finding their game.
How would you rate this article?