NBA Trade Intel: What I'm Hearing on Knicks, Jazz, Nuggets, More Deadline Rumors
Credit:
Dustin Satloff/Getty Images. Pictured: Evan Fournier #13, Cam Reddish #0 and RJ Barrett #9 of the New York Knicks.
With five days until the NBA trade teadline and in the wake of Sunday's blockbuster on the Kyrie Irving trade to the Dallas Mavericks, chatter around the Association is reaching a fever pitch.
I talked about which teams would be buyers and which teams would be sellers (or some combination of the two) in my column last week. Today, we'll continue that thread with a few teams that have been the topic of conversations, applying the single-best word that should be associated with their plans.
Here's the latest intel I'm hearing from around the league.
Orlando Magic: Buyers
Orlando reached the 20-win threshold last Monday, something they didn't accomplish until March 22 last season. They have momentum, a young roster that's growing together, and a signature star in presumptive Rookie of the Year Paolo Banchero.
With that in mind, multiple sources told Action Network there's real interest from the Magic in Raptors point guard Fred VanVleet. Of all the Raptors' assets, VanVleet is thought to be the most available — he's seeking a new long-term deal and nearing 30 years old with a lot of miles on him.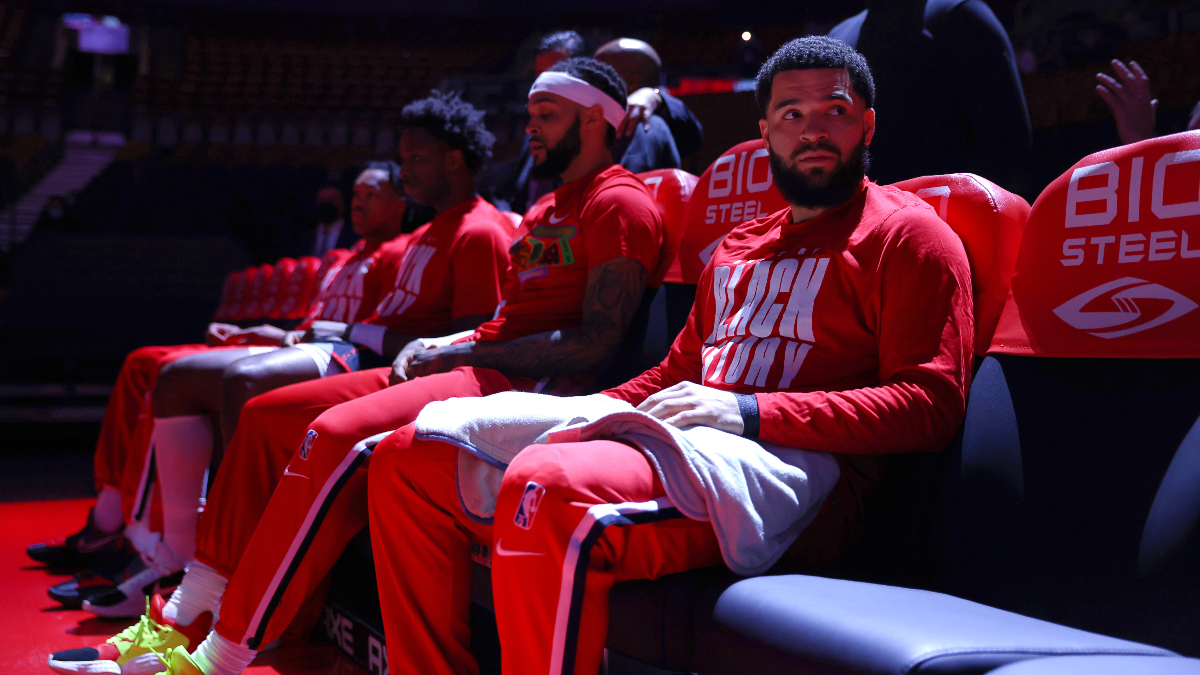 VanVleet makes sense for the Magic as far as balancing their 3-point shooting and providing a veteran guard who can keep the offense organized while being a pest defensively.
It's believed that former No. 3 overall pick Jalen Suggs could be part of a potential deal, but would require more from Toronto in compensation, given Suggs' defensive capabilities and rookie contract.
As always with Toronto, there should be a word of caution as trying to get a deal done with Toronto is "like blood from stone," as one executive described it, due to the front office's combination of savvy and leverage.
Denver Nuggets: Movers
The Bones Hyland situation developed quickly. Hyland left the court after being pulled two weeks ago. The situation has deteriorated since, with rumors of his availability popping in the media and Hyland posting cryptically to his social media feeds. Hyland is currently out of Denver's rotation.
The market for Hyland is tepid. The Denver Post reported this week that the Nuggets feel they can generate a first-round pick for him, while Chris Haynes reported on TNT Thursday that Hyland himself would welcome a new situation.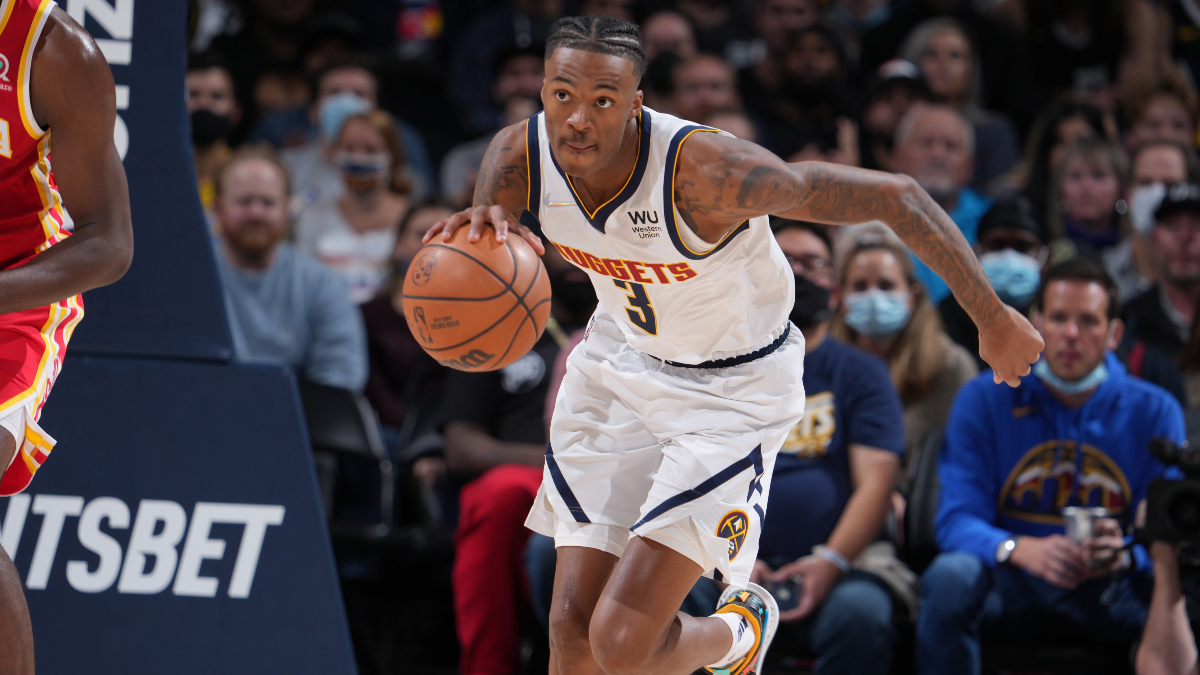 That could mean a protected first. It could mean a late-round first. But it would also mean moving a rotation player, albeit one with a significantly negative on-court net rating, for a longer-term asset on a team that's trying to win this season.
There were reports about a potential move of Hyland to Minnesota to the general manager who drafted him, Tim Connelly, but sources told Action Network there wasn't any substance to reports of a potential swap for Naz Reid.
The Nuggets are open to conversations about wings, with Chris Duarte, Terrence Mann, and Alex Caruso (likely too expensive for Denver's asset cache) on their list of considerations.
For a Nuggets team at the top of the Western Conference with their best chance in franchise history at a title, losing a rotation player could hurt, but ultimately moving Hyland would open minutes for versatile rookie wing Christian Braun. It would also allow Bruce Brown to play more point guard and not be forced to defend bigger wings who have given him trouble this season.
A Hyland trade may not materialize, but the only real cost is to a hit to locker room morale on a team that is bursting with connectivity.
New York Knicks: Buyers
The Athletic reported earlier this week that the Knicks had offered three first-round picks for Raptors wing OG Anunoby. What's interesting is that the Knicks have picks from other teams that are protected enough to be movable.
The Raptors could trade for those picks and one or two of the Knicks' picks and say "we got (x) picks for Anunoby," while in reality, the picks don't have immense value. (Or James Dolan could get involved, and they could once again liquidate their future in a trade for a player who is unworthy of it.)
Elsewhere, the Knicks are thought to have made Evan Fournier, Derrick Rose, and Cam Reddish available while shopping for bigger swings.
The market for Julius Randle is pretty quiet at this point. After some thought that the Knicks were out on Isaiah Hartenstein and looking to move him after signing him this summer, his recent play has changed their mind, and there's a belief Hartenstein will stay in New York after next Thursday.
Philadelphia 76ers: Opportunistic
Matisse Thybulle has admirers in Atlanta and Sacramento, but it will take a playoff-caliber rotation piece in return to net him.
The Kings' recently-extended general manager Monte McNair worked with Daryl Morey in Houston, so a pre-existing relationship makes a deal easier there. The Kings are probably only looking for moves that will get them even closer to the playoffs at this point, and while Harrison Barnes makes sense to involve in a bigger deal with Philly or elsewhere, pulling the plug on a trade for a reliable veteran is risky even with the good wing talent they possess.
Meanwhile, the Sixers are willing to part with Furkan Korkmaz and Jared Springer in smaller moves.
Utah Jazz: Buyers?
So the Jazz have options with Malik Beasley and Jarred Vanderbilt, both of whom will need new contracts in the next two years. The Jazz can ship those players out for a small move on a flyer, move them for conditional or late firsts, or try and package them for larger deals.
It was reported this week that the Jazz and Mavericks talked about a deal involving Beasley and Vando with draft capital for Dorian Finney-Smith (who was dealt to Brooklyn Sunday). The Mavericks are notoriously tight-lipped as an organization in trade talks, but it's known in league circles that they declined that deal.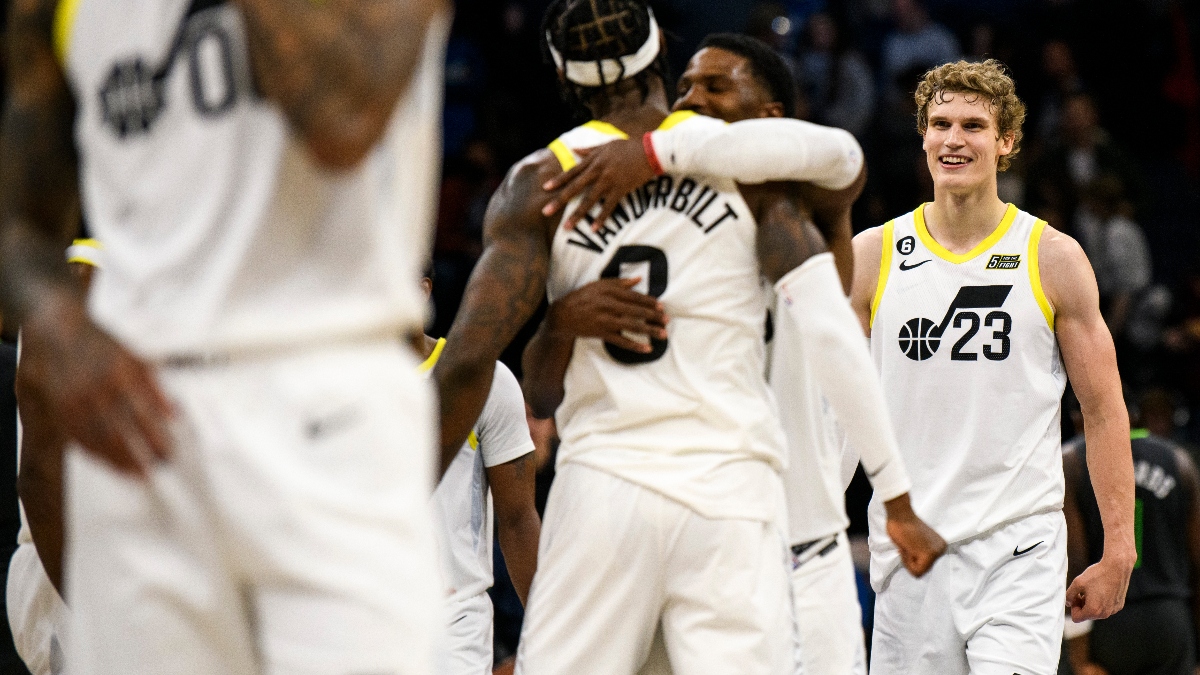 Multiple league sources said this week that Charlotte's Jalen McDaniels is among the players Utah has an interest in.
The Jazz also have legit interest in Atlanta's John Collins. I reported earlier last week that the new Hawks front office regime is more resistant to the idea of trading Collins, but if the Jazz can put together a package that gives them cap flexibility and multiple assets, they might be swayed.
I still lean towards it not happening, but even the fact that the Jazz are looking at such a ready-to-win player indicates that their pathways vary more than we assume. The Jazz are not just collecting assets. They're willing to do deals for assets or good players who can compete now. They're pursuing all angles at once, essentially.
There's growing belief that Vanderbilt will be moved for a lower set of assets. The Athletic reported Thursday the Trail Blazers were interested, and league sources confirmed a high likelihood of Vanderbilt winding up in Portland.
More Tidbits From Around the League
Will anyone offer the required first-rounder for Houston guard Eric Gordon? Several sources indicated this week that the ship may have sailed, and teams are making plans in the event that he's bought out after the deadline.
The Milwaukee Bucks are still considered the favorites to land Jae Crowder. They are also expected to be active in the buyout market, particularly looking for guard depth and shooting.
The Miami Heat, like 80% of the league, are looking at upgrades at point guard and center, though it sounds like Kyle Lowry will remain in Miami past the deadline unless an offer surfaces the Heat can't refuse.
The Bulls would demand star assets back in a trade for Zach LaVine, but he isn't considered "off the table" by other teams.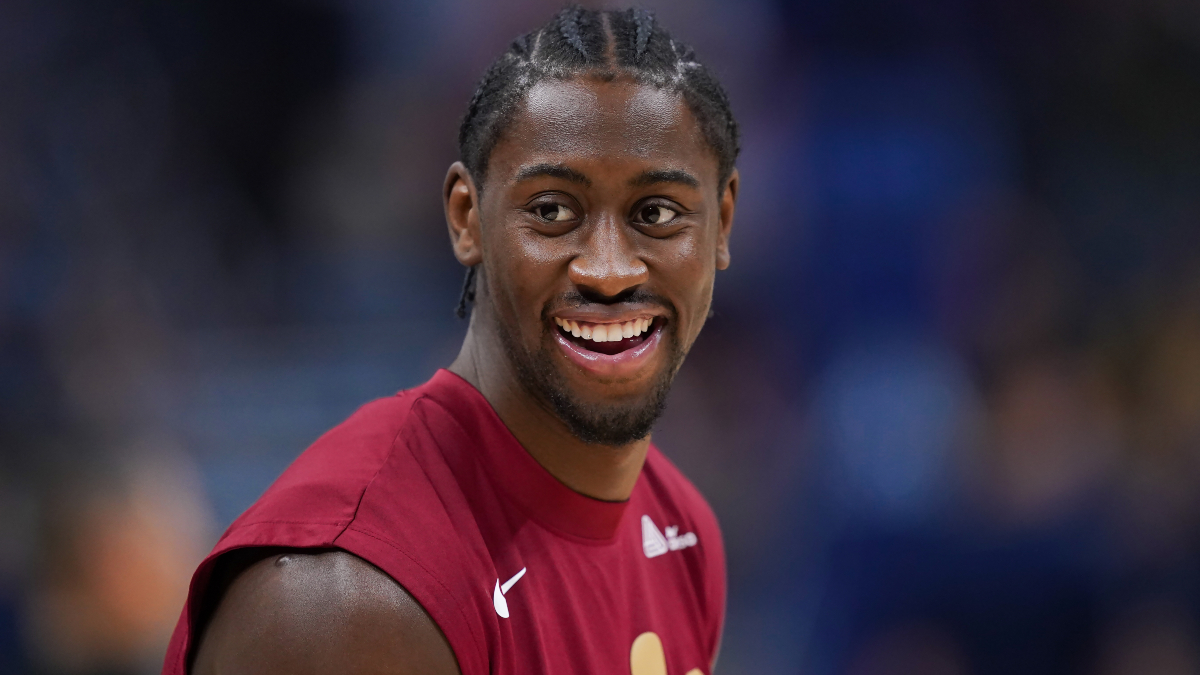 The Cavaliers have put together enough offers to have a healthy idea of where Caris LeVert's value is at the moment. Per league sources, they held conversations in recent months with the Mavericks, about a swap of LeVert for Tim Hardaway Jr. The Cavaliers, two league sources said, have also contacted the Hawks about Bogdan Bogdanovic.
The Warriors are willing to include their young players, James Wiseman and Moses Moody in particular, in trade offers, but Jonathan Kuminga is considered "off limits."
Naji Marshall, Jaxson Hayes, and Devonte' Graham are all available from the New Orleans Pelicans, who is looking for another shooter to add for the stretch run.
The Spurs have made Isaiah Roby, Josh Richardson, and Doug McDermott available and are looking to be the third team that takes on salary for assets to facilitate deals.
I've written a lot about how high the demand is for capable centers on the market. In tandem with that, the asking price for Spurs center Jakob Poeltl on an extension is high enough (well north of $15 million per year) to make bidders think twice.
How would you rate this article?
This site contains commercial content. We may be compensated for the links provided on this page. The content on this page is for informational purposes only. Action Network makes no representation or warranty as to the accuracy of the information given or the outcome of any game or event.