Nebraska Football & Coach Scott Frost Receive Penalties After NCAA Investigation
Credit:
Steven Branscombe/Getty Images. Pictured: Scott Frost.
Nebraska football coach Scott Frost received a one-year show cause penalty from the NCAA and a five-day suspension from all coaching duties during the upcoming football season, and the school was fined $10,000.
Nebraska violated NCAA rules for countable coaches, and Frost violated head coach responsibility rules, according to the Division I Committee on Infractions.
On Aug. 18, 2021, Action Network first reported Nebraska was under NCAA investigation for improper use of analysts and consultants. The next day, Nebraska AD Trev Alberts confirmed the NCAA's investigation.
The results of the NCAA's investigation concluded Frost failed to monitor former special teams analyst Jonathan Rutledge.
The NCAA indicated Nebraska, Frost and NCAA enforcement staff agreed that Rutledge provided technical or tactical instruction to student-athletes during practices and film sessions. He also assisted in tactical decisions during games. Because he was a non-coaching staff member, his instruction of student-athletes caused the program to exceed the number of permissible coaches, which is in violation of NCAA rules.
According to the agreement between Nebraska and the NCAA, while Frost did address concerns about the analyst's instruction of student-athletes with Rutledge directly, he did not appropriately monitor the analyst or notify compliance staff that violations had occurred. As a result, the football head coach violated head coach responsibility rules.
In August 2021, Action Network reported that Nebraska's football program and Frost were under NCAA investigation for improper use of analysts and consultants during practices and games.
The school, sources said, had "significant video footage" confirming the practice violations took place in the presence of Frost and other assistants.
Frost obtained legal counsel, and the NCAA has interviewed Frost, multiple current and former staff members, administration and football players regarding the allegations, sources said. The allegations dated back 12 months.
Also, last year — when the NCAA prohibited organized athletic activities because of the pandemic — Nebraska relocated its strength workouts to an undisclosed off-campus location to avoid detection by non-football school officials, sources said.
The unauthorized organized workouts were held at the direction of NU's strength and conditioning staff, which was in direct violation of NCAA rules. It is unknown if the NCAA is investigating these specific allegations, a source said.
Coincidently, two of Nebraska's staff members — analyst Rutledge and chief of staff Gerrod Lambrecht — have left the program in the past 17 months. It is unknown if these departures are related to the ongoing investigation.
"There were some egregious actions taken by the football program," a source said.
The investigation and allegations compounded Nebraska's unfulfilled expectations under Frost, who is entering a critical season in his fourth year at his alma mater.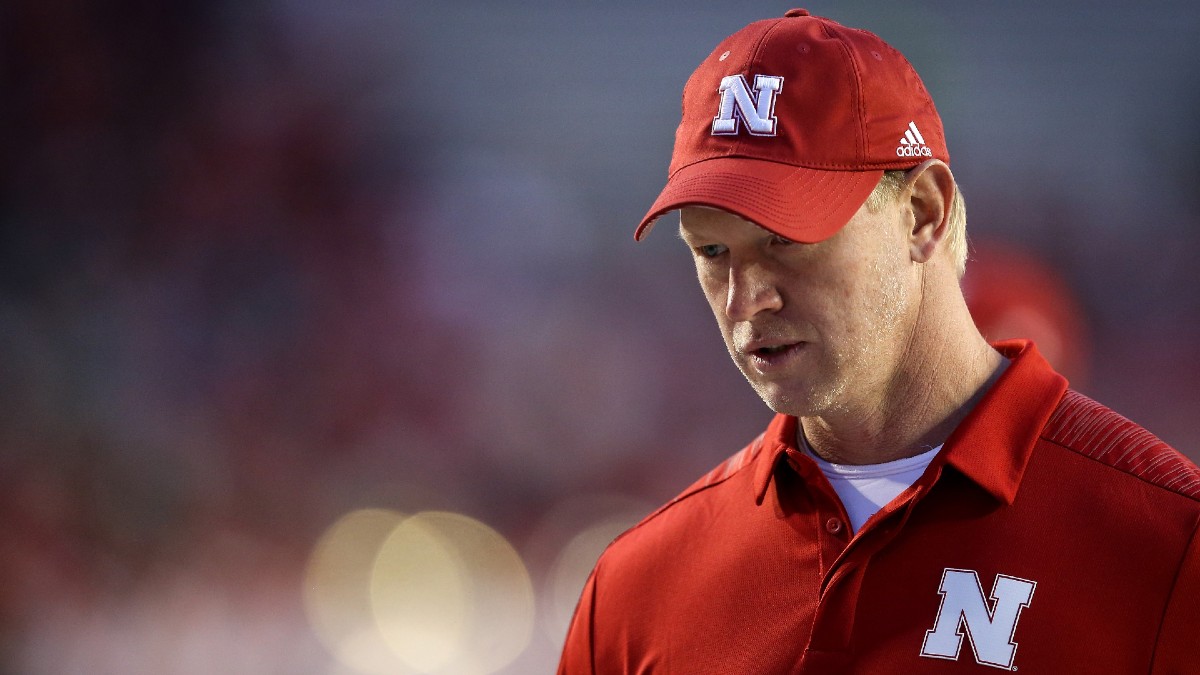 The NCAA's investigation included Nebraska's impermissible use of analysts and consultants conducting and controlling drills pertaining to special teams.
Last year, Frost put Rutledge in charge of the special teams as the senior special teams analyst, even though Rutledge was not one of Nebraska's 10 full-time on-field assistants. NCAA rules allow analysts to speak to assistants and the head coach, but analysts may not have direct contact with the players. This includes practices, film room hours and during games.
However, the school has significant video footage documenting the impermissible use of analysts and consultants while assistant coaches and Frost were on the field or on the sideline, sources said.
Rutledge was fired on Jan. 14, 2021. Local media reported Rutledge's departure was due to Nebraska's poor special teams play.
Then on Aug. 6, 2021, Frost announced that Lambrecht was leaving the program to pursue another business opportunity. Lambrecht had been Frost's chief of staff the past five years at UCF and Nebraska. Frost told reporters he considered Lambrecht "one of my best friends in the world."
The Lincoln-Journal Star reported that Lambrecht helped oversee the development of Nebraska's football response to the pandemic last year. He was credited by Frost with NU's organization through the uncertainty during the spring and summer. This timeframe would coincide with Nebraska's alleged unauthorized off-campus organized workouts under the direction of the strength and conditioning staff.
Alberts released a statement following the publish of this story.
"The University of Nebraska Athletic Department has been working collaboratively with the NCAA to review a matter concerning our football program. We appreciate the dialogue we have had with the NCAA and cannot comment further on specifics of this matter," he said in the statement
The NCAA does not comment on pending investigations.
Earlier in 2021, Frost and Lambrecht were key proponents, along with other administrators, in trying to drop Nebraska's Sept. 18 game at Oklahoma, a source said.
In March 2021, I reported Nebraska was trying to get out of playing OU, marking the 50th anniversary of the 1971 OU-NU Game of the Century. Nebraska contacted several Group of 5 Conference schools to replace Oklahoma on the schedule, sources told me. However, once my report became public, the negative blowback from Nebraska's fan base forced the Huskers to play the game as scheduled.
"Frost and Gerrod Lambrecht shopped around trying to find a replacement for Oklahoma without the permission of (then-athletic director) Bill Moos," a source said. "Frost was in favor of removing the Oklahoma game."
Moos, who announced his retirement as NU's AD three months later in June, "jumped on the grenade for that debacle" and took the public relations hit, a source said.
Frost, a former Nebraska quarterback, came to NU after two seasons at UCF. He went 13-0 at UCF in 2017 but is only 12-20 in three years at Nebraska. Frost was the first Huskers coach with three consecutive losing seasons in 60 years.
---
For more on Nebraska college football, check out Cornhuskers odds and schedule for the upcoming season. Additionally, while Nebraska hasn't legalized sports betting yet, there are DFS options. Check out our review and the latest PrizePicks promo code here.
How would you rate this article?
This site contains commercial content. We may be compensated for the links provided on this page. The content on this page is for informational purposes only. Action Network makes no representation or warranty as to the accuracy of the information given or the outcome of any game or event.