SuperContest: NFL Week 11 and health scare edition
Las Vegas – You know that line about how your health can change from great to "uh-oh" in the blink of an eye, and we should never take it for granted? Bunch a nonsense from the greeting card industry, right?
Well, not to me.
I've always known that you can't play around with your body or think that you will always have good health. Yet before Tuesday morning, I had never experienced anything really scary in my 40 years of being a typical guy who doesn't work out enough and probably eats too many chicken wings during football season. I had shoulder surgery in 2006 after dislocating it a Dropkick Murphys concert, but I've never experienced anything that required emergency surgery.
After having my daughter in 2014, I was all about being in shape and being active. I was an athlete growing up; my dad used to run ultra-marathons, and my family is all really healthy. But then we moved to Vegas and SB Nation Radio put my studio inside a sports bar on the Strip and gave me a $50 bar tab every night to eat and drink whatever I wanted.
So much fun. Such a bad thing for my health.
In April, I had my yearly physical and found out that my body was going in the wrong direction after nearly two years of eating crap. My doctor, a guy from Nebraska who looks just like the actor James Cromwell, told me that I had to start to pay attention to how I was living.
I will admit to being shocked at the news that I was unhealthy because I've never had anything but great stats and I didn't look overweight. I'm serious. I was always the Mike Trout of blood work throughout my 20s and 30s because I'm not a heavy drinker, I don't smoke and I'm pretty active. Unfortunately, that was not the case for my insides anymore. The $50 bar tab and the Vegas lifestyle had caught up to me. Those darn chicken wings.
So, I made changes. I'm not stupid, and I want to be around for a long time for my family. Unfortunately, those changes did not let me escape paying a price for my previous behavior. On Tuesday morning of this past week, at 1:30 am, it was time to pay my debt in the form of my gallbladder nearly rupturing due to gallstones blocking up my gut.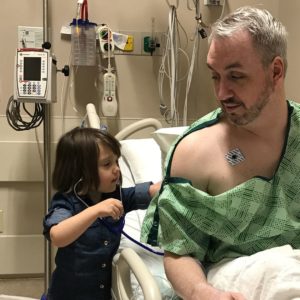 I drove myself to the ER while holding my side in intense pain and within just a few hours of being at the hospital, I was in a surgery having my gallbladder removed. There wasn't even a debate after the ultrasound came back. The ER doc just came in and said, "Well, we are going to operate on you now before that thing becomes a bigger problem."
Yikes.
The good thing about that surgery is that it's pretty easy to come back from. The surgery consisted of basically four holes punched in my gut, so there was not a lot of healing on the outside needed. The gallbladder is a pointless organ anyways, so I don't mind losing that for the rest of my life. I was able to go home on Tuesday night where I've been recovering ever since, but I apologize for the lack of posts on here while I got back up to speed.
Moral of the story is that none of us, even you millenials, are going to stay young forever. We are all mortal. It's just up to us to keep Grim Reaper away for as long as possible. Take care of yourself as best as you can.
On a much happier note, Team Gamenight returns after a 2-3 Week 10, and I'm now 23-24-3 overall. I'm feeling confident this week because I've hit on six straight bets since having my gallbladder removed. Maybe that was the problem?
Let's pick some games for week 11 of the SuperContest!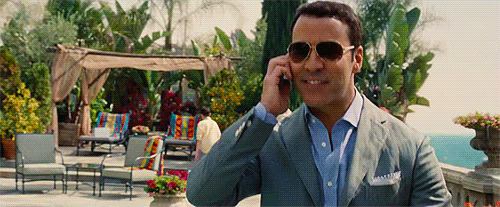 Rams +2 at Vikings
This is my first crack at this contest, and to be honest, I can't wait to do it again next year because the lessons I've learned will be really helpful. This contest is full of a lot of noise, and you have to block a lot out if you want to be successful. You have to believe in yourself and believe in your own process. So, I'm taking the Rams here. Why? LA is just the better team. The Vikings' mighty D hasn't played a good offense since the Green Bay game, and they hurt Aaron Rodgers in that one. Minnesota has a good QB in Case Keenum, but not an elite one. They will need an elite QB to keep pace with the Rams' No. 1 scoring offense. Rams by a touchdown.
Jags -7.5 at Browns
I have been a believer in Jacksonville this season, and this game should be a layup as it's against Cleveland. It isn't always wise to trust the Jags to cover against poor teams, but Jacksonville has actually been better on the road this year. The Browns have zero wins, and this isn't the week they are going to magically find one, even if they can slow down the Jags' rushing attack without Leonard Fournette (see Colts game) with their stout defensive front. I think sacks and turnovers will be the difference. No way am I trusting Cleveland in this spot. Jags by 14.
Patriots -6.5 vs. Raiders
This game being played in Mexico City is really unfortunate. This was supposed to be a great test for the Pats on the road, in a hostile environment. Instead, it's an international trip for both teams to play in a stadium with barbed wire in the stands. For the Raiders, this is just the case of running into the wrong team in the wrong situation. The Patriots have spent the entire week in Colorado prepping like it's a college bowl game. New England blew out Denver last week and has every intention of bringing home another W on Sunday. It's November, and that means it's time for the Pats to start to play their best football on both sides of the ball. Oakland doesn't have the horses to keep up with Tom Brady and co.
Eagles -3.5 vs. Cowboys
Yes, there is a theme to the picks this week. I'm taking good teams to win and cover because I think there are only a handful of quality teams this year in the NFL. In fact, Philly might be the best of them all. The Eagles are 7-2 ATS and have covered six straight times. They are coming off a bye, and they are playing in Dallas with a chance to essentially end the race for the NFC East with a victory. No Zeke Elliott last week proved to be a disaster on the road at Atlanta for Dallas, and I don't think the Cowboys can stay with Philly.
Seahawks – 2.5 vs. Falcons
Here's a stat for you: Seattle has won 11 straight games straight up on Monday Night Football. Why? Their crowd goes bonkers in primetime games, and the team flies around. Atlanta played much better last week against Dallas, but how much of that was due to the fact that the Cowboys didn't have their star running back? I don't trust Matt Ryan to go into Seattle and get a win because the Seahawks really need to keep pace with the Rams. The loss of Richard Sherman, especially for this game, is big, but I like Russell Wilson against that Atlanta defense to get a hard-fought win.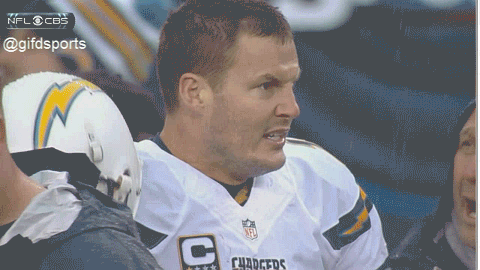 Our points leader (with 27), Team Bet The Process (26-22-2), is looking for the Giants (+10.5) to keep it close with Chiefs, the Browns (+7.5) to hang with the Jags, the Texans in a pick'em to beat the Cardinals, the Bengals (+2.5) to keep Denver in a tailspin, and finally, the Cowboys (+2.5) to play well on Sunday Night Football against the Eagles.
Team Sports Action (22-26-2), our computer algorithm, likes the Chiefs (-10.5) to blow out New York, the Dolphins in a pick'em versus Tampa, the Vikings (-2) to beat the Rams, Houston to beat Arizona and Philly (-3.5) to stay hot versus Dallas.
At the time of publication, Team Beatrix Kiddo (24-24-2) was still determining its picks.
The Fade or Follow Podcast WILL be heard here tomorrow. So, check back in the afternoon or Sunday morning as myself and Vegas Matty of FootballContest.com tell you what to do with the five consensus picks this week.
Song of the Day 
Be part of the Action
Download the Sports Action app at the App Store or Google Play