LIVE
Michigan Sports Betting
MI Online Sports Betting Updates 2022

In December 2019, a bill passed that legalized sports betting and fantasy sports in Michigan — calling for full online wagering within the state. In-person wagering opened at the MGM Grand Detroit just ahead of March Madness but shut down quickly due to the pandemic. Online betting went live on Jan. 22, 2021. Here's what you should know about Michigan sports betting.
Michigan Sports Betting Key Takeaways
Is online sports betting legal?

Yes, online sports betting is legal, in addition to online gambling and daily fantasy sports.

This was all made possible when Governor Gretchen Whitmer signed legalization bills Dec. 20, 2019. Online betting went live on Jan. 22, 2021, with 10 sportsbooks opening that same day.

Who can legally bet in Michigan?

You must be 21 years of age or older and physically in Michigan (verifiable by your mobile device's geolocation tech, or a downloadable desktop plugin) to place bets on online sportsbooks.
What online sportsbooks are available in MI?
DraftKings, BetMGM, PointsBet, FanDuel, FOX Bet, BetRivers, Caesars and WynnBET.
What sports can you bet on in Michigan?
No sports are off-limits (relative to other legal U.S. markets). The only bet type that's not allowed is college player props.
MI Sportsbooks & Offers Last Verified
January 24, 2022
Michigan Sportsbook Offers
Michigan Sportsbooks, Apps, & Tribal or Commercial Casino Partnerships
Plenty of sportsbooks have flooded the Michigan sports betting market over the recent months, particularly as online mobile betting became available. Still, a few partnerships with books were announced and even launched earlier in 2020. Here's what we know:
DraftKings Sportsbook
Read our full DraftKings review

DraftKings, a former daily fantasy sports platform, is already one of the premier sportsbook operators in the U.S. They have one of the biggest userbases, and they've since massive growth over the last two years thanks to their sleek app and tech, along with fair odds and good user experience.

They've partnered with Bay Mills Resort & Casino to offer online betting in Michigan. DraftKings functions as the official sports betting platform of the resort, and Bay Mills functions as the legal, regulated land parter of the sportsbook.
BetMGM Sportsbook
BetMGM Sportsbook Michigan launched through its parent casino brand. As part of ROAR Digital, the gaming branch of the overall parent umbrella, BetMGM has been aggressive in getting into U.S. markets since the legalization of sports betting in 2018. They now operate in eleven states: Arizona, Colorado, Indiana, Iowa, Michigan, Nevada, New Jersey, Pennsylvania, Tennessee, Virginia, West Virginia, and Wyoming. Michigan has been their seventh since early 2021.

BetMGM is one of the best books for users given its platform, promotions and features for users. For example, they're the only major online book in the U.S. that pays out in full on ties in golf betting. That might seem like a minor feature, but it can matter a whole lot to bettors who like to make weekly wagers on PGA Tour events.
PointsBet Sportsbook
Read our full PointsBet review

PointsBet, one of our top-rated sportsbooks, has launched in Michigan. PointsBet partnered with the Lac Vieux Desert Band of Lake Superior Chippewa Indians, known as the LVD. They'll work together to offer online and mobile sports wagering services via LVD's online licenses. They're in it for the long haul, too — the initial term of the agreement is 20 years.

PointsBet is one of sports betting's early successes in the U.S. market, as they've quickly gained market share thanks to their sleek app and innovative offerings for bettors. One example is their "pointsbetting" product, which allows bettors to multiply their winnings on a bet based on how much it wins by. For example, if a bettor wagered $10 on an over/under of 200 and the game finished at 220, that bettor would win $200 based on that multiplier. It's a unique product only offered at PointsBet and allows bettors to diversify their options and bets.
FanDuel Sportsbook
FanDuel Sportsbook Michigan and Detroit's commercial MotorCity Casino announced a partnership in Match 2020. FanDuel will run all core services affecting betting for the Sportsbook.

FanDuel, like rival DraftKings, was originally started years ago as a daily fantasy sports platform and has since expanded into the sports betting and casino business following the PASPA strike-down in 2018 by the U.S. Supreme Court. As a result of starting with DFS, they already have a massive userbase built up and are one of the biggest books in the nation.
FOX Bet Sportsbook
The Stars Group, which includes sportsbook FOX Bet, announced that it entered into an agreement with the Little Traverse Bay Bands of Odawa Indians Gaming Authority. This enables FOX Bet online betting and gaming market access in the state of Michigan.

FOX Bet, part of Flutter Entertainment, one of the biggest gaming companies in the world, is making a name for itself thanks to big media deals and media influencers like Colin Cowherd, Cousin Sal, Clay Travis and others. They also offer very enticing prices and have shown some independence at times in setting odds, which allows bettors to find value rather than all competitors having the same numbers.
Caesars Sportsbook
Caesars Sportsbook and the Grand Traverse Band of Ottawa and Chippewa Indians (known as the "GTB") opened a retail sportsbook at the Turtle Creek Casino & Hotel back in 2021.

William Hill, which was just bought by Caesars in September, will certainly be one of the biggest players for years to come. They offer some of the best new-user promotions and have been aggressive in getting into new states.
BetRivers Sportsbook
Read our full BetRivers review

BetRivers Sportsbook launched in Michigan thanks to its partnership with Little River Casino Resort in Manistee, MI.

BetRivers may not have the household name like some of its competitors, but they have launched in several states already, including Illinois, Pennsylvania, Colorado and Indiana. They have been one of the biggest players in the Illinois market and will certainly hope to gain greater market share in Michigan moving forward.
How to Place a Sports Bet in Michigan
It's easy to get started with sports betting in Michigan. Here's how:
Step 1: Choose a Legal MI Sportsbook

Due to Michigan's solid legislation and massive market, there are currently eleven online sportsbooks that have been legalized in the Wolverine State:

Barstool Sportsbook
BetMGM Sportsbook
BetRivers Sportsbook
Caesars Sportsbook
DraftKings Sportsbook
FanDuel Sportbook
FOX Bet Sportsbook
Golden Nugget Sportsbook
PointsBet Sportsbook
Play Gun Lake Sportsbook
TwinSpires Sportsbook
WynnBET Sportsbook
Step 2: Sign Up & Verify

The next step will be to fill out all the required fields for new sports bettors in the state: name, email, and DOB. The book you select might ask you for a driver's license or social security number to verify your identity.

These questions and details are all measures sportsbooks take to protect you, the sports bettor. And protection is one of the biggest benefits of signing up with a legal U.S. book rather than an offshore company. Legal U.S. books are regulated by the state they operate in, which means your data and money are protected.
Step 3: Deposit with Preferred Payment

The Sportsbook will take you right to the deposit screen once you've put in your personal information.

Select your payment method, then click deposit.

Our preference is direct deposit via a bank account. That way when you cash out, the money will be accessible in your checking account right away instead of being credited back to a card. Most books are very quick to process withdrawals — they'll say it could take a week or so, but we've often seen it happen much quicker, mostly in just a few days or less.
Step 4: Place an Online Bet in Michigan

Here's how to place your first wager when sports betting launches in January 2021. Remember: The app will geo-locate you to confirm you're truly in Michigan before you're able to bet.

Navigate to "Sport"

Click the line you want to bet

Head to your bet slip

Enter your bet amount

Submit

Congrats! You've just placed your first legal sports bet in Michigan.
How Michigan Sports Betting Compares
Whether you're a Lansing local, an Ann Arbor transplant, or just visiting Detroit for a sports-filled weekend, there are pros and cons to Michigan's online sports betting bill. Here's how it lines up versus other U.S. states:
Sports betting is live in The Wolverine State, including mobile online betting. And the relatively high population matched with some diehard fanbases makes for an ideal sports betting marketplace.
There's more reason to think the sports betting landscape will be very strong in Michigan, too. We've seen a standard tax rate of about 10% across legal U.S. states, and Michigan's is 8.4%. That, combined with the hold rates and other nitty-gritty details of the legislation, means that sportsbooks will be itching to get into the market and should be incredibly aggressive in adding users. That benefits bettors, especially early on, as they should see a bevy of great sign-up offers and promos, as well as very competitive odds in the marketplace. And as mentioned, the market is just massive given the size of Michigan, which has about 10 million people as of 2020, and a lot of those are diehard sports fans of the Lions and Pistons, as well as the local college teams.
Michigan Grading Card:

Mobile Betting Options
Mobile betting went live nearly a year after it was technically legalized. Most big books have already started taking bets and Michigan is primed for plenty of sportsbook apps within a competitive online, mobile market. Each of the state's three commercial casinos and roughly two dozen Native American tribes will be able to offer online sports bets. It will take a while for all these books to go online, and even at its peak, Michigan's mobile sports betting options will be less than in other states such as Colorado and New Jersey. Still, all top national sports betting brands are lined up to enter the market, including at least 10 that launched in the first few weeks or months of the go-live date, meaning there are plenty of wagering options for Michigan bettors.
Deposit
Michigan sports betting payment options include debit cards, prepaid cards, PayPal and other digital payment options. Credit cards and even cryptocurrencies may be available as well. Given the legislation, we have no reason to expect Michigan will be any different from any of the other major states with legal online betting, and that means most forms of payment should be available to bettors.
Fair Pricing
Fair pricing evaluation is still pending in MI, but the competitive market with most leading brands essentially guarantees market-standard prices. Expect most if not all sportsbooks to routinely post fair, competitive lines that match up to market averages in most other states. As mentioned above, the legislation in Michigan is very strong compared to other legal states. The tax rate of 8.4% and fair hold rate means that it's a very enticing state for operators to get into, and that competition plus the bills means solid prices for the consumers.
Offerings
Michigan's law has few limitations on eligible bet types. In addition to all major American professional sports leagues including the NFL, NBA, MLB and NHL, Michiganders can wager on in-state college teams such as the Wolverines and Spartans. Most sportsbooks also offer dozens if not hundreds of foreign leagues and sports. Right now, the only states with online betting that don't allow wagering on in-state college teams are Illinois and New Jersey.
Michigan Sports Betting Background
Michigan retail sports betting went live in 2020, with online betting following in January 2021.
Any of the state's 26 commercial and tribal casinos can apply for a license. They will partner with an existing online operator, or leverage their own sports betting brand (like MGM Grand in Detroit using BetMGM). In addition to BetMGM, FanDuel, DraftKings, William Hill, FanDuel, BetRivers, Golden Nugget, TwinSpires and Wynn made up the first wave of live online sportsbooks. A few others have also joined the party as of February, including FOX Bet and PointsBet, and even more will likely be accepting bets in 2021, including GAN, Kambi, Parx, and Scientific Games.
Gov. Gretchen Whitmer signed the sports betting bill into law in December 2019, and in-person sportsbooks launched in March 2020 just before American sports went on pause due to the COVID-19 pandemic. Michigan's commercial casinos closed for several months after sports betting began then closed again in November as the virus continued to spread.
Michigan's stop-start sports betting market comes after years of trying to legalize wagering and other types of gaming. Backers in the legislature appeared they would pass one of the nation's first online gaming bills in December 2018, only to see it unexpectedly vetoed by outgoing Gov. Rick Snyder in one of his last days in office.
Starting over in 2019, elected officials in the Republican-controlled legislature worked with new Democratic Gov. Gretchen Whitmer on an even bigger gaming packing, which included sports betting, daily fantasy, online poker and casino gaming. After assuaging Whitmer's concerns that the new gaming forms would cannibalize the lucrative state lottery, which generates billions of dollars for education funding, the bills were signed into law in December 2019.
Michigan took a methodical approach to all these new game types, but stakeholders are optimistic that all the aforementioned offerings will be available in 2021. Once live, Michigan will be the first state with commercial casinos, Native American casinos, retail and online sportsbooks, online poker, regulated daily fantasy and online casino gaming.
Unlike their colleagues in Indiana and Iowa, Michigan regulators have taken a more methodical approach as they seek to launch what is projected to be one of the most lucrative sports betting markets in the country. Officials in Michigan's Midwestern neighbors expedited the rules-making process, allowing bets to be accepted just a few months after their respective sports betting laws were signed into law.
Michigan retail betting came (relatively) quickly, but it took over a year from when Gov. Gretchen Whitmer signed sports betting into law until Michigan sports bettors could place their first legal wager.
Michigan's Legalization Timeline
It's been a process getting sports betting to the goal line. We'll bet you care more about the sports of it all than the legal history, but here are some of the important events along the way:
August 2021
Parx sports betting officially launches via Gun Lake Casino!
July 2021
Parx Interactive is authorized by the Michigan Gaming Control Board. Online sports betting is launched through a partnership between Parx and the Gun Lake Casino (owned by the Band of Pottawatomi Indians).
February 2021
Four Winds Casino launches its online sports betting app in partnership with Pala Interactive. Pala Interactive is a real money & social gaming platform that manages casinos throughout North America.
January 2021
FOX Bet joins the party as MGCB authorized online sports betting operator late January, launching January 29th, just in time for the Super Bowl.

Online and mobile betting goes live January 22!

Michigan Gaming Control Board authorizes 10 operators to begin online sports betting: DraftKings, Caesars, Barstool, TwinSpires, Golden Nugget, Rush Street, BetMGM, FanDuel, Wynn, and PointsBet.
December 2020
The Michigan Gaming Control Board approves provisional licenses for 15 platform providers who will support commercial and tribal casinos' online gaming and sports betting offerings.
March 2020
Michigan State casinos temporarily close due to COVID-19, shortly after retail sportsbooks go live.

MotorCity Casino and FanDuel launch their retail sportsbook one day after Greektown Casino-Hotel and MGM Grand Casino launched their own.

In-person sports betting began with the Greektown Casino-Hotel and MGM Grand Detroit both launching the same day that the WHO declared a global pandemic.
December 2019
Governor Gretchen Whitmer signs the Lawful Sports Betting Act, which finally legalizes sports betting in the Wolverine State. Any of the state's 26 commercial and tribal casinos are able to apply for a license.

The Michigan Senate approves House Bill 4916, with 35 out of 38 members voting yes. House Bill 4916 is then sent to Gov. Gretchen Whitmer's desk for her signature.
October 2019
The Michigan House of Representatives approves House Bill 4916 (63 yes, 45 no).
September 2019
Representative Brandt Iden tries to push for sports betting legalization again by introducing House Bill 4916.
December 2018
Governor Rick Synder unexpectedly vetoes Bill 4926; that would have been one of the nation's first online gaming bills. [Michigan Legislature, December 31st]
Michigan Sports Betting Tips

Sports Betting for Beginners
New to sports betting? Check out our 11 sports betting tips for beginners so you can get started placing bets, whether you want to bet on the Detroit Lions or the Detroit Pistons.

Sports Betting Glossary
The sports betting lexicon is extensive and can be a lot to take in, especially to new bettors. Check out our sports betting glossary to get up to speed with every term you might need to know.

Sports Betting Mistakes to Avoid
Betting on your favorite teams like Detroit Tigers might seem like a no-brainer, but you need to be responsible if you're going to stay up in the sports betting world.
Here are nine mistakes to avoid.
Michigan Teams to Bet on
Michigan has five professional sports teams, each with its own rabid fan base. While it isn't a requirement to have a pro team in-state for a strong sport-specific betting market, it certainly helps momentum. All of Michigan's pro teams play in the Detroit metropolitan area.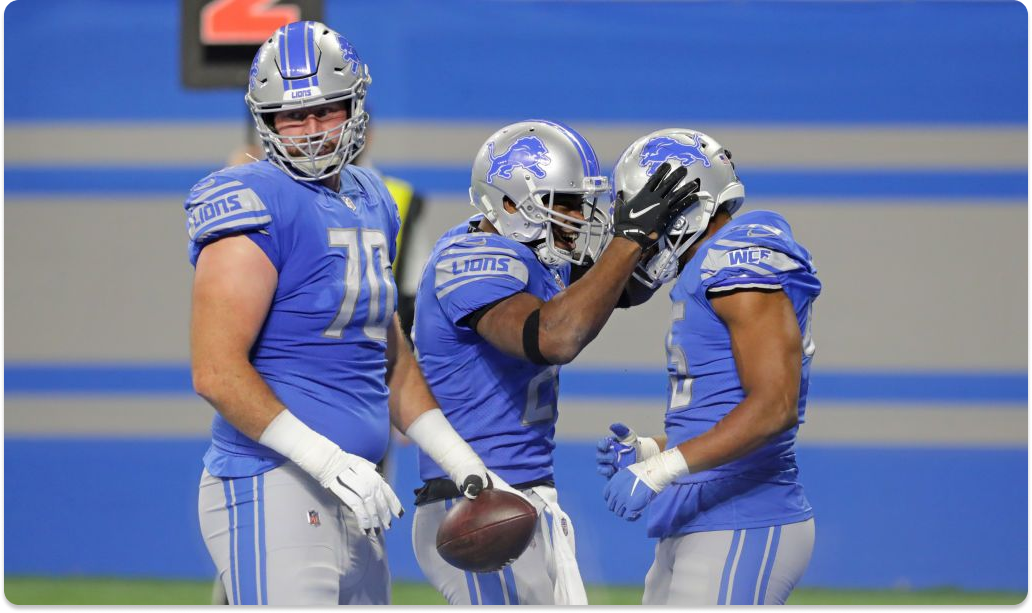 NFL Betting
Detroit Lions
Technically, the Detroit Lions have won four NFL championships. But the most recent one was in 1957, so Detroit has never won the Super Bowl. In fact, the Lions are one of only four NFL teams that have never even played in a Super Bowl, and the only one in the NFC. The Lions currently have the second-longest championship drought in the NFL. They've made the playoffs only three times this century.
Detroit fans hope the future is brighter than the past — it can hardly be much darker, after all. They'll pin their hopes on a new franchise quarterback, Jared Goff, who came over in a trade with the Los Angeles Rams for long-time Lions quarterback, Matthew Stafford. Detroit plays in the NFC North and hosts a Thanksgiving game every season, a tradition that began in 1934. The Lions play their home games at Ford Field in Detroit and are coached by Dan Campbell.
Recommended resources to help you bet on football in Michigan:

NBA Betting
Detroit Pistons
The Detroit Pistons are three-time NBA champions. The Bad Boy Pistons won back-to-back championships in 1989 and 1990 with Isiah Thomas, Joe Dumars, Dennis Rodman and Bill Laimbeer setting the tone. The Pistons won it all again in 2004 with another team effort built around Chauncey Billups, Richard Hamilton, Tayshaun Prince, Rasheed Wallace and Ben Wallace. Like their hometown, the Pistons tend to be a blue-collar team that works hard, plays together, and sees a whole that is greater than the sum of its parts.
The Pistons originally started out in Fort Wayne, Indiana, in 1941 and moved to Detroit in 1957. The Pistons compete in the Central Division in the NBA's Eastern Conference and play their home games at Little Caesars Arena in Midtown Detroit, which they share with the Detroit Red Wings (NHL). Detroit is coached by Dwane Casey and built around a young-core of players, soon to be led by 2021 No. 1 overall draft pick, Cade Cunningham.
Recommended resource to help you bet on basketball in The Wolverine State:

MLB Betting
Detroit Tigers
The Detroit Tigers began play in the American League in 1901 as one of eight charter franchises and have played with that team city and name longer than any other AL team. The Tigers are four-time World Series champions, with world championships in 1935, 1945, 1968, and 1984. Detroit has played in 11 World Series, most recently in 2012. The Tigers play in the AL Central division and were in the midst of four consecutive division titles when they made that 2012 World Series and were swept by the San Francisco Giants.
The Tigers have hit a rough stretch in recent years but have a number of exciting prospects and look like they're finally beginning to emerge from their long rebuilding process. The Tigers play their home games at Comerica Park in downtown Detroit. They are managed by A.J. Hinch and are in the twilight years of two-time MVP and 11-time All-Star, Miguel Cabrera's, career.
Recommended resource to help you bet on baseball in The Wolverine State:

NHL Betting
Detroit Red Wings
The Detroit Red Wings are arguably the most popular team in the NHL -- at least in the U.S. The Red Wings have won the Stanley Cup 11 different times, most recently in 2008. That's the most of any U.S.-based NHL franchise and third-most overall, behind Montreal and Toronto. That's why Detroit is called Hockeytown, USA, after all. The team is loaded with traditions, from octopus throwing to "Don't Stop Believin'."
For 52 years, the Red Wings played their home games at Joe Louis Arena before moving to Little Caesars Arena for the start of the 2017-18 season, an arena they share with the NBA's Detroit Pistons. The Red Wings made the playoffs 25 consecutive seasons from 1991 through 2016, the third-longest streak in NHL history. They won four Stanley Cups during that stretch, three of them with Red Wings legend and current executive VP/general manager, Steve Yzerman. Detroit is coached by Jeff Blashill.
Recommended resource to help you bet on hockey in The Wolverine State:
College Sports Teams
The Wolverines and Spartans have fielded champion-level contenders in both football and basketball. Both universities compete in some longstanding rivalries and we expect big bets to be placed on their games in the near future.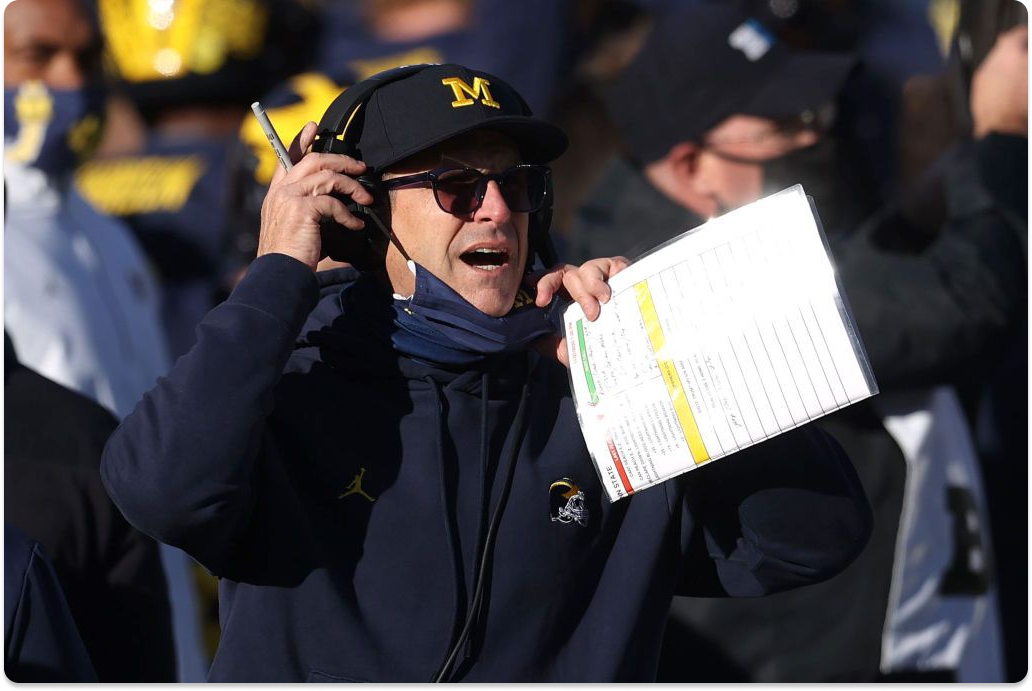 NCAA Division I Football & Basketball
Michigan Wolverines
Michigan State Spartans
Central Michigan Chippewas
Eastern Michigan Eagles
Western Michigan Broncos
NCAA Division I Basketball Only
Detroit Mercy Titans

Oakland Golden Grizzlies
College Football Betting
Michigan Wolverines Football
The Wolverines have the most wins in college football history. Everything about the university oozes with history, from the winged helmets to the iconic fight song and the annual rivalry game with Ohio State. The Wolverines play their games at the Big House on campus in Ann Arbor. Michigan Stadium is the largest stadium in the U.S. with a current capacity of 107,601.
The Wolverines claimed 11 national championships, most recently in 1997 when the university also won its third Heisman Trophy with Charles Woodson. The Wolverines play in the Big Ten and have won 42 conference titles and played in 48 bowl games. Michigan has finished top 10 in the AP poll 38 times since its inception in 1936. Every Michigan coach from 1900 through 1989 has been inducted into the College Football Hall of Fame. Most notable among them was Bo Schembechler, who won 13 Big Ten championships in 21 seasons with the team and ignited a fierce rivalry with Ohio State's Woody Hayes.
Michigan State Spartans Football
The Spartans may not have the prestige of MI football, but they have claimed six national championships between 1951 and 1966. Along with playing in the Big Ten, the Spartans have won 11 conference titles. They've played in 29 bowl games and played in the College Football Playoff for the first time in 2015.
The Spartans recently moved on from over a decade with Mark Dantonio and debuted a new coach in 2020 with former Colorado coach, Mel Tucker. MI State plays their home games at Spartan Stadium on campus in East Lansing.
Eastern Michigan Eagles Football
The Eagles have seen the highest highs and the lowest lows. The team has finished the season undefeated five times and even held their opponents scoreless in 1943, but they've also completed eight seasons without a single win, most recently in 2009. EMU is one of the worst Division I schools historically, ranking among the lowest in football in both win percentage and scoring margin. The Eagles compete in the Mid-American Conference and play their home games at Rynearson Stadium in Ypsilanti. They are coached by Chris Creighton.
Western Michigan Broncos Football
The Broncos has played in the Mid-American Conference since 1948 and has won four conference titles. They have only played in 10 bowl games all-time with just one win, but they became the first MAC team to play in the Cotton Bowl in 2017 when they finished the regular season 13-0. They played Wisconsin well in the Cotton Bowl but came up just short in a 24-16 loss to end the dream season. The Broncos play at Waldo Stadium in Kalamazoo and are coached by Tim Lester.
Central Michigan Chippewas Football
The Chippewas have the best football program of the three Directional Michigan schools. They won a national championship in 1974, back when they were still a Division II team. The Chippewas joined the Mid-American Conference in Division I the following season and have played in the MAC ever since, with 16 conference titles at all levels. CMU has played in 12 bowl games, all in the last three decades, winning three of them. The Chippewas play at Kelly/Shorts Stadium in Mount Pleasant and are coached by Jim McElwain.
Recommended resources to help you bet smartly on college football in The Wolverine State:
College Basketball Betting

Michigan Wolverines Men's Basketball
The Wolverines consider themselves one of the best programs in the nation, and the program was all the rage in the late 80s and early 90s in particular. In 1989, the Wolverines won their lone national championship with an all-time NCAA tournament run from Glen Rice. A few years later, the Fab Five captured the attention of a nation when they played in back-to-back national championship games in 1992 and 1993, coming up short each time but leaving a long-lasting cultural impact on the sport.
The Wolverines play in the Big Ten and have won 13 regular-season conference championships and three conference tournaments. They were NIT champions in 1984, 1997, and 2004. The Maize and Blue have played in eight Final Fours, most recently in 2018. The Wolverines play their home games at the Crisler Center on campus in Ann Arbor and are coached by Juwan Howard, one of those Fab Five legends from the 90s.

Michigan State Spartans Men's Basketball
The Spartans have won only two national championships, but boy are they memorable. The first came in 1979 when Magic Johnson and the Spartans defeated the previously unbeaten Indiana State Sycamores featuring Larry Bird in the national championship game, still the most-watched college basketball game in history. The other title came 21 years later and was led by Flint, Michigan's own Mateen Cleaves in 2000 against Florida.
That championship team was led by Hall of Fame Coach Tom Izzo, who is still in East Lansing leading the way. Nearly every four-year senior has made the Final Four under Izzo, which is an impressive feat. Sparty has made 10 Final Fours overall, sixth-most of any program, appearing in the past 22 NCAA tournaments under Izzo, which became the fourth-longest streak in NCAA history. The Spartans play in the Big Ten and have won 16 conference championships. They play their home games at the Breslin Center on campus in East Lansing.

Central Michigan Chippewas Men's Basketball
The Chippewas play in the Mid-American Conference, which they've won seven times. CMU has made the NCAA tournament four times, most recently in 2003 when they upset Creighton in the first round as an 11-seed. The Chips are 3-4 all-time in the tournament. They play their home games at McGuirk Arena on campus in Mount Pleasant and are coached by Keno Davis.

Eastern Michigan Eagles Men's Basketball
The Eagles don't have a ton of success, but they make it count when they do. In 1972, the Eagles reached the Division II Final Four in their only D-II tournament appearance, led by Hall of Fame legend George Gervin. Since moving to Division I, the Eagles have appeared in the NCAA tournament four times, none since 1998. Their most recent tournament win came in 1996 when they beat the great Duke University in the first round. The Eagles also made a Cinderella run to the Sweet Sixteen as a 12-seed in 1991. EMU plays at the EMU Convocation Center in Ypsilanti and is coached by Rob Murphy.

Western Michigan Broncos Men's Basketball
The Broncos compete in the Mid-American Conference in basketball, just like its other sports. They have won their conference six times and played in the NCAA tournament four times, most recently in 2014. The Broncos have two NCAA tournament wins, their last one an upset over Clemson in 1998 as an 11-seed. The Broncos play at University Arena in Kalamazoo and are coached by Clayton Bates.
Recommended resources to help you bet smartly on college basketball in The Wolverine State:
College Hockey Betting in Michigan

Michigan Wolverines Men's Hockey
The Wolverines are the greatest collegiate hockey program in the nation; they've won nine national championships, more than any other program. Seven of those titles came between 1948 and 1964, and the most recent championship was in 1998. The Wolverines have competed in the Big Ten since it began sponsoring hockey in 2013 and also hold the record for the most consecutive and overall tournament appearances. The Wolverines have played in 25 Frozen Fours and play at Yost Ice Arena on campus in Ann Arbor.

Michigan State Spartans Men's Hockey
The Spartans have won three national championships in men's hockey in 1966, 1986, and 2007, so they're about due for a fourth now. They have played in 11 Frozen Fours and appeared in the NCAA tournament 23 times. The Spartans boast NHL stars like Duncan Keith and Ryan Miller. They play their home games at the Munn Ice Arena on campus in East Lansing and are coached by Danton Cole.
Recommended resources to help you bet smartly on college hockey in The Wolverine State:
Other Events
Michigan has a few notable events for sports fans and bettors alike to enjoy, including:
The Quick Lane Bowl
This is an NCAA-certified college football game that is played every year postseason. The Quick Lane Bowl is sponsored by the Detroit Lions, and played at Ford Field, with Ford Motors as a noted sponsor. 2020's game featured the Eastern Michigan Eagles from the Mid-American Conference (MAC) and the Pittsburgh Panthers from the Atlantic Coast Conference (ACC). Unfortunately for Eastern Michigan sports fans, the Eagles lost to the Panthers, 34-30.
The Consumers Energy 400
The NASCAR Consumers Energy 400 is hosted at the Michigan International Speedway (MIS) in Brooklyn, Michigan. This annual NASCAR Cup Series race is known as one of the fastest tracks in the circuit, covering 156 laps, 312 miles, and average speeds of more than 140 miles per hour.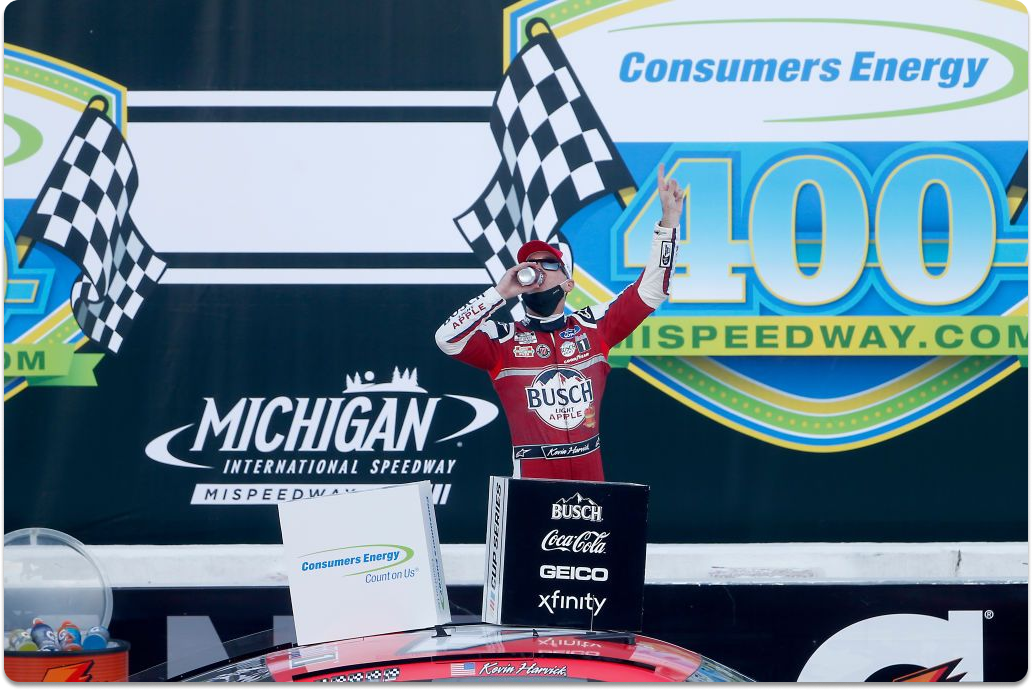 More Reading on Michigan
There are three relevant sports bills in Michigan; the following were signed into law in December 2019, opening the door for retail and mobile sports betting as well as regulated daily fantasy sports.
The Lawful Internet Gaming Act (

HB4311

) allows the MGCB to issue licenses for online & mobile games to be offered by licensed Detroit or Tribal casinos if criteria are met. Also, HB4311 allows for all current casino games to be offered online or on mobile.

The Lawful Sports Betting Act (

HB4916

) legalizes sports betting in casinos, online, and through mobile devices. This bill specifies that any internet sports betting wager received by an operator or its internet betting platform provider must be legally licensed in Michigan.

The Fantasy Contests Consumer Protection Act (

HB4308

) establishes a legal framework to regulate fantasy sports. It allows for both paid commercial and private contests to operate as long as they meet Michigan's specified criteria.
Additional Local Sports News
To supplement Action, you can find local sports news coverage at the Detroit Free Press, The Detroit News and Michigan Live.
Michigan's Sports Betting Authority
Michigan Gaming Control Board oversees the licensing, regulation, and control of casino gaming operations in the state. They provide official FAQ materials, have available internet sports betting draft rules, and regulatory impact statements that compare Michigan with other legal betting states.
Michigan Casinos & Sports Betting Destinations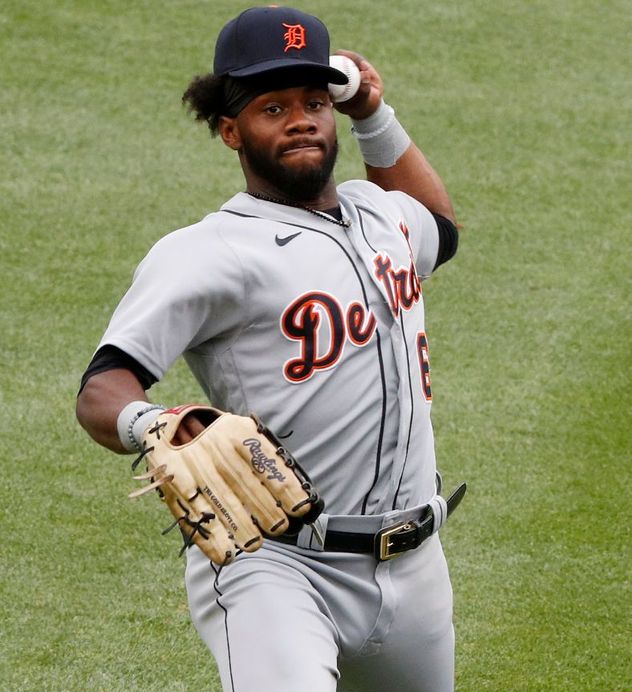 Michigan Sports Betting FAQ
Is it legal to bet on sports in Michigan?
Who can operate online sports betting and internet gaming?
Which casinos have sports betting?
Does the MGCB regulate any part of tribal online betting?
What tax rate is paid by the Detroit casinos and tribes for retail sports betting?
How old do you have to be to bet in Michigan?
Is online sports betting be legal in Michigan?
Is it be legal to bet on college sports in Michigan?
Do I need to be a Michigan resident to bet online in the state?
Do I need to be a Michigan resident to deposit and withdraw funds at a sportsbook?
Which sportsbooks are available in Michigan?
Am I able to bet on my phone in Michigan?
Is Bovada legal in Michigan?