North Carolina Sports Betting
NC Online Sportsbook Launch Updates for Bettors 2022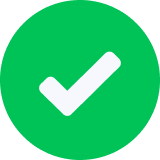 Updated June 29, 2022
North Carolina bettors will have to wait another year for the N.C. legislature to pass an online sports betting bill. Hope for online sports betting died in June when the House of Representatives voted 50-51 against SB 688 that would authorized up to 12 mobile wagering apps. The vote killed this year's push, which had gained a significant amount of momentum in the weeks leading up to the vote.
While North Carolinians wait for online sports betting to be legalized, NC sports bettors can play PrizePicks, which is a leading Daily Fantasy Sports (DFS) provider. PrizePicks is a unique over/under platform that prompts users to select their favorite players from NC teams like the Carolina Panthers or the Charlotte Hornets. New users can use our PrizePicks promo code to take advantage of up to $100 in first-time deposit matching today!
North Carolina Sports Betting Key Takeaways
| | |
| --- | --- |
| ⚖️ Is sports betting legal in North Carolina? | Yes, in-person sports betting is legal in North Carolina. However, online sports betting has not yet been legalized. |
| 💸 What are the requirements to bet in North Carolina? | You need to be 21 years of age and physically in North Carolina at the Harrah's Cherokee Casino Resort, Cherokee Valley River or the Catawba Indian Nation to bet in person. If North Carolina passes an online sports betting bill, you will need to be in the state (verifiable by your mobile device's geolocation tech, or a downloadable desktop plugin) to place wagers from your phone. |
| 📒 What mobile sportsbooks are available in NC? | None yet, though major sportsbooks like DraftKings, FanDuel, BetMGM and Caesars would be expected to be available in the state. A recent failed online sports betting bill (SB 688) would have allowed as many as 12 operators to offer mobile sports betting. |
| 🏈 What sports will North Carolina sports bettors be able to wager on? | North Carolina bettors will be able to bet on all the major league sports (NFL, NBA, MLB, MLS, NHL), including college football and basketball, and more such as European basketball leagues, cricket and rugby. |
Although sports betting is not available in the Tar Heel State, North Carolinians can play PrizePicks, a DFS provider that is currently available in 30 states and Washington D.C. Bettors simply select their favorite players like Christian McCaffrey or LaMelo Ball, choose an over/under player prop, and they're entered in to win cash prizes.
How to Sign up for PrizePicks in North Carolina
Step 1. Sign up using our PrizePicks promo code.
Step 2. In the app (or on your desktop), select the "Deposit" button in the top right corner of the page.
Step 3. Select the amount of money that you want to deposit and the funding source (PayPal, credit, etc).
Step 4. Submit deposit. Once the deposit is submitted and credited to your account, you'll automatically be given the promotional value matching your initial deposit (up to $100).
No promotions available. Try selecting a different location.
NC Sports Betting Overview, Timeline and Background
North Carolina Sports Betting Background
North Carolina failed to pass a promising online sports betting bill in 2022.
The online sports betting bill (SB 688) would have allowed as many as 12 operators to offer mobile sports betting in the state and operators would be taxed at 8% gross gaming revenue, which would be one of the lowest rates in the country. Operators such as FanDuel, DraftKings and BetMGM — the nation's three largest operators by market share — would have likely highlighted the interested applicants. All three also operate sportsbooks in neighboring Virginia and Tennessee.
Betting is allowed at a couple of select retail sportsbooks, but the possible expansion beyond casinos was met with a diverse array of criticism from lawmakers, who discussed addiction, corruption and constitutionality.
Before the bill was shut down, lawmakers overwhelmingly supported banning betting on college sports. An amendment to ban online betting on all college sporting events passed 62-39. If passed, North Carolina would've been a governor's signature away from becoming the first state to institute a ban on college athletics. Rep. John Autry referenced a few point-shaving scandals that allegedly occurred under legendary basketball coach Jim Valvano in the 1980's and 1990's during his tenure at North Carolina State.
Despite Gov. Roy Cooper publicly reiterating his support for legalizing online sports betting, it remains to be seen when North Carolina bettors will be able to enjoy legal betting. Unless many of the members in legislature lose their seats, it's hard to see the legislature passing online betting next year — or allowing college betting.
For now, Caesars operates the state's two lone retail sportsbooks at the Harrah's Cherokee Casino Resort and Cherokee Valley River. If the bill had passed, Caesars would have also been allotted an online sports betting license as a tribal betting partner. The Catawba Indian Nation, which recently opened the state's third casino, could have applied for a tribal mobile sports betting license, though it doesn't yet have a retail sportsbook operator partner.
North Carolina's Legalization Timeline
June 2022
SB 688 fails to pass by one vote, ending North Carolina's chance to be a legal online sports betting state. The House of Representatives voted 51-50 against the bill. SB 38 was tied to the fate of SB 688 and also failed to pass.

Both the House Finance and House Rules Committees approved two bills (SB 688, SB 38). SB 38 was gutted and replaced Tuesday to up the tax rate in SB 688 from 8% to 14% and to make a few other changes. SB 688 passed the Senate last year and just needs a House vote, while SB 38 needs House and Senate approval before it can be sent to Cooper.
November 2021
SB 688 passes a House committee. The full House will now take up the bill during their next legislative session in May 2022.
August 2021
The NC Senate votes 26-19 to pass the online sports betting bill (SB 688), which will allow as many as 12 operators to offer mobile sports betting in the state.
North Carolina Sports Betting Tips

Sports Betting for Beginners
New to the sports betting world? Check out our educational resource hub so you'll make informed bets on your favorite local teams like the Carolina Hurricanes or the Charlotte Hornets.

Sports Betting Glossary
Learning sports betting-related terms can be overwhelming for new bettors. Check out our sports betting glossary to familiarize yourself with terms you'll come across while placing in-person and online bets (when online bets become legalized).

Sports Betting Mistakes to Avoid
While betting on your favorite NC team may be exciting, there's a difference between making impulsive and strategic bets. Here are some sports betting mistakes to avoid when placing your next wagers on a state-favorite like Charlotte FC.
No promotions available. Try selecting a different location.
North Carolina Highlights
North Carolina's Online Sports Betting Hopes Go Up in Flames
After concocting a last-minute deal, hurrying bills through multiple committees and both the House and Senate passing online sports betting, North Carolina will continue to outlaw it.
NC House Committee Passes SB 688
NC's House Committee agree to pass on SB 688, two months after the State Senate passed the bill. The House has until the end of their legislative session in May 2022 to vote on SB 688 and place the final decision into Gov. Roy Cooper's hands.
North Carolina Sports Betting Bill Passed by Senate
North Carolina Online Sports Betting Bill Advances After Long Delay
North Carolina Retail Sports Betting Could Begin By March Madness
North Carolina sports betting could begin in time for the 2021 NCAA men's basketball tournament after representatives from the state's two Native American casinos and the state government agreed to a sportsbook operating deal.
North Carolina Teams to Bet on
Pro Sports Teams
When online sports betting becomes legalized in the Tar Heel State, residents and visitors will be able to place their bets on one state team from each major sports league. When it comes to championships, NC's pro teams have struggled to win one since 2005-06, when the Carolina Hurricanes won the Stanley Cup.
NFL Betting North Carolina
Carolina Panthers
After a back-and-forth relationship with star quarterback Cam Newton the last few years, the Panthers' last winning season was in 2017 (11-5). If the team and Newton are able to repair their relationship once again, maybe this could be a step towards a winning season in 2022-23. They are coached by Matt Rhule and play their home games at the Bank of America Stadium in Charlotte, NC.
A recommended resource list to help you make informed bets on football:
NBA Betting North Carolina
Charlotte Hornets
Since changing their name from the Bobcats to the Hornets in the 2014-15 season, Charlotte has made the playoffs once. The team has yet to make a deep playoff run since Michael Jordan bought the franchise in 2010.
Things are looking up, however, since drafting LaMelo Ball in 2020 and building a young core around their #3 draft pick. The Hornets finished the 2022 NBA season with a 43-39 record, their best since the 2015-16 season. They had a chance to qualify for the playoffs but ultimately lost to the Atlanta Hawks in the Play-In Tournament. The Hornets are coached by James Borrego and play their home games at the Spectrum Center in Charlotte, NC.
To learn more about NBA betting:
NHL Betting North Carolina
Carolina Hurricanes
The Hurricanes have had seven straight winning seasons (including 2021-22) and finished first in their division for the second consecutive time. The only other time they've won at least 52+ games was during the 2005-06 season; when the Hurricanes won their first Stanley Cup. Based off of their roster and talent, the 'Canes can compete with any team as they chase their second Stanley Cup in franchise history.
For more on NHL betting resources:
MLS Betting North Carolina
Charlotte FC
As the newest team in MLS, Charlotte FC has a lot of growing to do as the 28th team in the league. A promising sign was that their first game of the 2022 MLS season drew in a record number of almost 75,000 fans. They are currently coached by Miguel Ángel Ramírez and play their home games in Bank of America Stadium (where the Panthers play as well).
Here is a recommended resource to help you bet on the MLS:
College Sports Teams
North Carolina is home to some of the top sports programs in the country. National brands like UNC and Duke men's basketball draw a lot of betting attention.
After finishing first (7-1) in the Eastern Sun Belt Conference last season, Mountaineers football continues to stay steady at the top with consistent winning seasons. In 2005, the Mountaineers football became the only state team to win at least one national championship, which totaled to three consecutive championships between 2005-07. Expect the Mountaineers to have a great odds to win the national championship each season. They are coached by Shawn Clark and their home is Kidd Brewer Stadium in Boone, NC.
Mountaineers basketball finished second (12-6) in the Eastern Sun Belt Conference during the 2021 season. After an unexpected Final Four appearance in 2021 and three straight winning seasons, it's a great sign moving forward when the Mountaineers had a previous eight-year streak of losing records. Dustin Kearns is the head coach and App State's home court is Holmes Convocation Center in Boone, NC.
The Charlotte 49ers football program is only entering their eight season in school history, having a winning record in one season during their seven completed seasons. Will Healy, who is their second head coach in team history, will have every opportunity to take this young team to the next level. The 49ers play their home games at the Jerry Richardson Stadium in Charlotte, NC.
49ers basketball has been up and down for quite some time, as their last appearance in the NCAA Tournament was back in 2004-05 when they lost in the first round. Head Coach Ron Sanchez is entering his fourth season at the helm after a 17-win season, which hasn't been done since 2013-14. When at home, 49ers basketball is played at the Dale F. Halton Arena in Charlotte, NC.
Blue Devils football has been overshadowed by their school's basketball team, since their history has been up and down with winning and losing seasons. Their last winning season came in 2018, when they finished 8-5 and won the Independence Bowl. Home games are played at the Wallace Wade Stadium in Durham, NC and they are coached by David Cutcliffe.
As one of the most successful NCAA basketball programs in the country, the Duke Blue Devils have won the NCAA championship five times under Coach K's storied career. In total, Duke has had three losing seasons under Coach K (the final one in 1994-95). Now that Coach K has retired, the Blue Devils have hired Jon Scheyer, who served as Coach K's assistant coach since 2013. Blue Devils basketball is played at the Cameron Indoor Stadium in Durham, NC.
Pirates football is headed in the right direction after finishing 7-5 in 2021, which is their first winning season since 2014. The Pirates are coached by Mike Houston and play their home games at the Dowdy-Ficklen Arena in Greenville, NC.
East Carolina basketball has been inconsistent throughout the course of their history, with their last NCAA Tournament appearance coming in 1992-93. Head Coach Mike Schwartz is looking to change the narrative as he enters into his first season as the Pirates' coach. Home court Pirates basketball is played at the Williams Arena in Greenville, NC.
Tar Heels football hasn't been as successful as their school's basketball team, but it does look like the program is headed in the right direction. Since last coaching the Tar Heels in 1997, Head Coach Mack Brown returned to coach the team in 2019. Coach Brown has led the team to two winning seasons out of the last three years. The Tar Heels play their home games at the Kenan Memorial Stadium in Chapel Hill, NC.
Most commonly known as the basketball program that groomed Michael Jordan, the Tar Heels have won six NCAA Tournament championships in their school history. After notable and successful stints from Dean Smith and Roy Williams, the Tar Heels managed to make an appearance in the National Final against the Kansas Jayhawks. Although they ultimately lost by three (72-69), it's important to note that it was Hubert Davis' first season as the Tar Heels basketball head coach, which is a very impressive feat. Tar Heels basketball last made their National Final appearance in 2017, when they beat the Gonzaga Bulldogs by six. Tar Heels home basketball is played at the Dean E. Smith Center in Chapel Hill, NC.
Under Head Coach David Doeren, the Wolfpack have had seven (out of nine) winning seasons. Throughout this span, they've won the Sun, Independence, and St. Petersburg Bowls. NC State's trajectory seems to be headed in the right direction as they attempt to win their first National Championship in school history. NC State plays their home games Carter-Finley Stadium in Raleigh, NC.
NC State Wolfpack basketball hasn't had much success since winning their two NCAA Championships in 1974 and 1983. The team often qualifies for the NCAA Tournament but Kevin Keatts needs to replicate his first three seasons as the team's head coach if NC State wants another shot at the NCAA Championship. NC State's home games are played at the PNC Arena in Raleigh, NC.
The Wake Forest Demon Deacons football recently won the 2021 Gator Bowl after amassing an 11-3 record, their best since 2006. Head Coach Dave Clawson has lead the Deacons to four bowl victories in his eight seasons with the team. Local Wake Forest football is played at the BB&T Field in Winston-Salem, NC.
Wake Forest's basketball team has struggled with consistency since their surprising Final Four appearance in 2017. This past season, however, Head Coach Steve Forbes led the Demon Deacons to a 25-10 record, which is a positive sign for the future of Wake Forest basketball. Deacons home court basketball is played at the Lawrence Joel Veteran's Memorial Coliseum in Winston-Salem, NC.
NCAA Division I Basketball Only
Campbell Fighting Camels Basketball
Since qualifying for the NCAA Tournament for the first time in school history in 1992, the Campbell Fighting Camels have struggled to remain atop the standings of the Big South Conference. Head Coach Kevin McGeehan has coached the Camels for nine seasons so far and has led them to five seasons with a winning record, all coming within the last six years. The Camels play their home games at the John W. Pope Jr. Convocation Center in Buies Creek, NC.
Although the Davidson Wildcats finished the 2021-22 season with a 27-8 record and lost in the first round of the NCAA Tournament, they've won their most games since Stephen Curry's final year at the school (2008-09). Long-tenured coach Bob McKillop has consistently led Davidson to finish with winning records, which is a trend that is expected to continue. The Wildcats host their opponents in the John M. Belk Arena in Davidson, NC.
The Elon Phoenix is among the younger D1 college basketball programs in the country, as their inaugural season was twenty-three years ago in 1999. Elon University has competed in three NAIA Tournaments, one CIT Tournament, and one NCAA D2 Tournament in their school history. Billy Taylor is their fifth head coach in school history as he attempts to lead the Phoenix to qualify for the first ever D1 NCAA Tournament. The Phoenix play their home games at the Schar Center in Elon, NC.
Gardner-Webb Runnin' Bulldogs Basketball
In 2019, the Runnin' Bulldogs won their first Big South Tournament and qualified for their first NCAA Tournament since becoming a D1 school in 2002. They finished 18-13 (11-5 conf.) in the 2021-22 season, which is a promising sign that the school may return to the tournament soon under Head Coach Tim Craft. Gardner-Webb plays their home games in Boiling Springs, NC at the Paul Porter Arena.
North Carolina A&T Aggies Basketball
The Aggies just finished their first season as a member of the Big South, finishing 12-20 (6-10 conf.) After being a part of the MEAC for almost fifty years, the Aggies are up for a great challenge as they try to settle into their new conference. Willie Jones will be entering his third full season as the Aggies' head coach. The Aggies host their home games in Greensboro, NC at the Corbett Sports Center.
North Carolina Central Eagles Basketball
The Central Eagles have competed in D1 since 2010, having joined the MEAC the following year. In twelve years, the Eagles have competed in the NCAA Tournament four times, producing a winning record nine times during Head Coach LeVelle Moton's thirteen-year tenure. Fans and visitor can catch local games at the McDougald-McLendon Arena in Durham, NC.
As another member of the Big South, the High Point Panthers began their D1 journey in 1999. The Panthers have yet to make an appearance in the NCAA Tournament as they have struggled to maintain consistency in the Big South. The program recently hired Head Coach G.G. Smith, who took over the last six games last season when former coach Tubby Smith contracted COVID again and decided to retire. Local games can be found at the Qubein Arena in High Point, NC.
Western Carolina Catamounts Basketball
Western Carolina has competed in the Southern Conference for almost half a century. With only one March Madness appearance (1996), the Catamounts have a lot of work to do to qualify again. Head Coach Justin Gray is entering his second season as he continues his young college basketball coaching career. The Catamounts host their home games in Cullowhee, NC at the Ramsey Center.
Other Events
Annual Hoop for Dreams Basketball Tournament
The Annual Hoop for Dreams is held on July 16th at the Freedom Courts Sports Complex in Fayetteville, NC. Youth teams have the chance to showcase their talents while competing for trophies, cash prizes. All donations are for the high school scholarship program.
Beaufort River Swim
The 16th annual Beaufort River Swim is held on June 3rd-4th and offers contestants a combination of 8k-5k sport events, such as a 1M swim, 3.2 mile swim, and a 5K run split into time slots on both days.
Ben Oaks Memorial Golf Tournament
The 5th annual Ben Oaks Memorial Golf Tournament is held on June 4th at the Lochmere Golf Club in Cary, NC and features a four-person scramble and lunch. Participants are given the opportunity to get a hole-in-one if they donate a specific amount. A silent auction will also be held.
NoDa 5K
The 9th annual NoDa 5K will be held at the NoDa Brewing Company where contestants will race through the North End of Raleigh, NC.
Sunrise 5K/1 Mile Beach Race Series
The 10th annual 5K/1 Mile Beach Race Series will be held on June 2nd and 9th at Epstein's Beach and Jennette's Pier. The locations and sponsors are subject to change every year.
North Carolina Sports Betting FAQ
Commonly asked questions about sports betting in The Tar Heel State.
Is sports betting legal in North Carolina?
In-person sports betting is legal on two tribal casinos in North Carolina. NC residents and visitors can place their bets at those two tribal casinos that are located very close to the Tennessee border.
Can you bet on sports online in North Carolina?
Online sports betting is not legal just yet in the Tar Heel State, so bettors cannot place bets on mobile apps. NC's House has until the end of their legislative session in May 2022 to pass SB 688 and hand the final legalization decision to Gov. Cooper.
Is DraftKings Sportsbook legal in North Carolina?
DraftKings Sportsbook is not legal in North Carolina, but if the state gets online betting, expect DraftKings to be among the first to market.
How old do I have to be to bet on sports in North Carolina?
The minimum age to bet on sports in person is 21.
MyBookie is not legal in North Carolina, and won't be necessary soon if the state can legalize full online betting.