North Carolina Sports Betting

North Carolina sports betting information to come.
North Carolina Sportsbooks
North Carolina Highlights
North Carolina Sports Betting Bill Passed by Senate
North Carolina Online Sports Betting Bill Advances After Long Delay
North Carolina Retail Sports Betting Could Begin By March Madness
North Carolina sports betting could begin in time for the 2021 NCAA men's basketball tournament after representatives from the state's two Native American casinos and the state government agreed to a sportsbook operating deal.
North Carolina Sports Betting
How North Carolina Sports Betting Compares
We graded North Carolina on its sports betting bill and experience relative to other states.
Overall NC Sports Betting Grade: TBD
North Carolina Sports Betting Grading Card:

Most sports bettors will not change their existing habits to bet legally. They will not drive any distance, let alone 200-plus miles, to bet. Still, we're waiting for more information to judge North Carolina in full. Therefore, a lack of online sports betting means North Carolina gets an F for its overall experience.
Mobile Betting Options: F
There's no online sports betting in North Carolina. You can't give it anything but an F.
Sign Up & Deposits: F
You can only bet in person, so there's no online deposits or registrations.
Fair Pricing: TBD
Caesars owns and operates Harrah's, so its sports betting product will be integrated into each casino. While Caesars has fair pricing elsewhere, a monopoly is never a good thing.
The company says it has "flexibility to make adjustments for our region" in regards to odds, so expect local teams to be priced differently than normal.
Offerings: TBD
Mobile offerings often turn out different than in-person ones, so we'll wait to grade North Carolina on this.
THE GOOD
Sports Betting Exists
The sheer existence of sports betting is more than half the states in the union can say. So that's a plus.
THE BAD
Everything Else
The Cherokee casinos are trying to create a monopoly for themselves around sports betting -- but it won't be a very lucrative one if betting remains in-person only.
North Carolina Sports Betting Tips
Sports Betting for Beginners
New to sports betting? Check out our educational resource hub so you can get started placing bets.
Sports Betting Glossary
The sports betting lexicon is vast and sometimes confusing, especially to new bettors. Check out our sports betting glossary to get up to speed with every term you might need to know.
Sports Betting Mistakes to Avoid
Betting on your favorite team might seem like the obvious choice, but you need to be responsible if you're going to stay afloat in the sports betting world.
Here are nine mistakes to avoid.
North Carolina Teams to Bet on
North Carolina has no shortage of professional and college teams to bet on:
NCAA Division I Football & Basketball
Duke Blue Devils
North Carolina Tar Heels
Appalachian State Mountaineers
Charlotte 49ers
Wake Forest Demon Deacons
NC State Wolfpack
East Carolina Pirates
NCAA Division I Basketball Only
Campbell Fighting Camels
Davidson Wildcats
Elon Phoenix
Gardner-Webb Runnin' Bulldogs
North Carolina A&T Aggies
North Carolina Central Eagles
Western Carolina Catamounts
High Point Panthers
Other Events
North Carolina Locations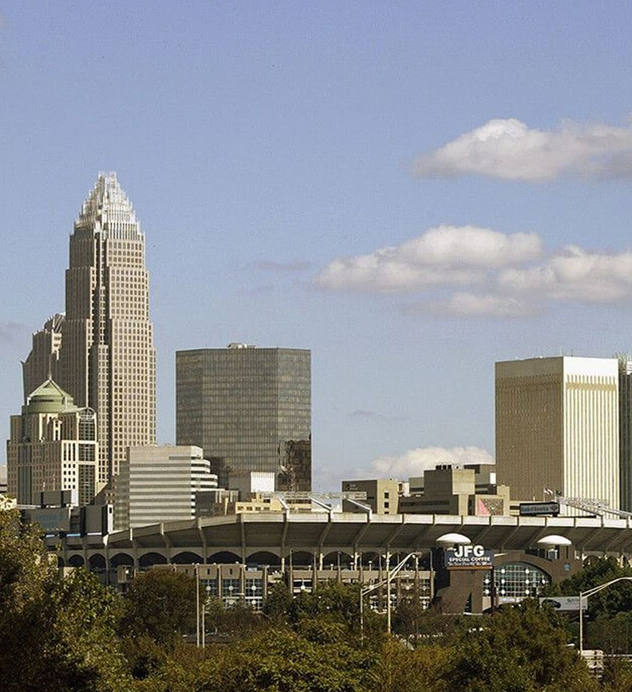 North Carolina Sports Betting FAQ
Is sports betting legal in North Carolina?
Can you bet on sports online in North Carolina?
Is DraftKings Sportsbook legal in North Carolina?
How old do I have to be to bet on sports in North Carolina?