Millman's NFL RedZone Diaries: I Don't Know What to Believe Anymore
Credit:
David Kohl-USA TODAY Sports. Pictured: Andy Dalton
Last week's NFL results challenged many of the long-standing betting axioms held close by so many: Fade the public and bet home dogs.
So, with chaos all around, I did the only reasonable thing I could think: Bet more games than I had all season.
The results didn't do much to clear things up.
I wanted today to be the day that we settled these silly debates once and for all:
Fade the public or don't?
Bet big home dogs or don't?
In our very small sliver of the sports betting media universe, as gambling creeps into the broader sports conversation and more pundits get plucked from Twitter, these two long-time betting axioms, oft-shared by wiseguys, have become commonplace.
They are the betting equivalent of defense-wins-championships in football or the Florida-is-crazy-town in politics. We believed them to be steadfast and true, settled law, as they say. For so many years regular bettors have been able to look at the board in a sportsbook or the screen on their phone and, without even checking teams, know that a bet on a big home dog was a +EV bet.
Then last weekend happened. It's well reported what a crushing day it was for the sportsbooks. Eleven teams that received the majority of tickets covered.
Less discussed, and harder to report, is the fact it was a relatively rough day for professional bettors. Because here is another truth in sports betting that is discussed a bit less often than those other cliches: Bookmakers and wiseguys are often on the same side.
In fact, you show me a big favorite or a game where bet tickets are lopsided, and I'll show you a professional bettor and a bookmaker wiping the sweat from each other's brows.
After a Sunday like Week 9, bookmakers were going to do one thing: Inflate every line in Week 10, knowing that public bettors were flush with cash and full of confidence that favorites were going to win.
And that's what we saw in the betting markets.
Nine games opened at spreads of six points or higher. That included double-digit spreads of Kansas City -17.5 over Arizona, the Chargers -10 on the road against Oakland and the Rams -11.5 at home against Seattle. It also included several home dogs of five points or more: Tennessee (+7) against New England, Oakland, Cleveland +3.5 against Atlanta and Cincy +4.5 against New Orleans.
Not surprisingly there were plenty of games in which the overly-confident public was showing its hand, piling on the big favorites, and in many cases, ballooning these spreads even higher.
Each of these teams received more than 70% of the betting tickets: Atlanta (71%), Green Bay (72%), Kansas City (74%), New England (77%), LA Chargers (80%). Three of these games — Atlanta, New England, Chargers — hit the sweet spot of the road favorites getting all the love.
This weekend was the perfect petri dish for testing what we think we know.
Anyone who bets big home dogs or likes to fade the public should stick with the plan. And that's exactly what I did, as my ticket from The Action Network app shows:
As you can see, I went full "What the heck" mode and just decided to let loose. I noted on Twitter before the games that around our office this week was much discussed because no one liked any games.
Naturally, I decided to bet more games than I have all season. Including the Thursday night game (I bet the Steelers), I pulled the trigger on nine games. The one game I had a rooting interest in that I didn't bet was the Eagles at -6.5 against the Cowboys. They were one of the five picks I made in the SuperContest with BlackJack Fletcher. But I didn't bet the game personally.
In other words, I bet every home dog and/or faded the public in every scenario that included lopsided ticket counts, except for the Seahawks-Rams and Chargers-Raiders. My only excuse on either is that I didn't have the courage of my convictions. Seriously.
But the reason these bet types have become such hot topics this year is, well, because historically they've paid off. Thanks to Evan Abrams and John Ewing, who dug deep into our BetLabs tool that tracks every scenario possible since 2003, here are some results from our queries:
Home dogs of more than four points are 244-226-7, +1.94 units.
Dogs getting 25% or less of betting tickets are 334-309-16 ATS, +8.05 units.
Home dogs getting 25% of the betting tickets or less are 234-214-11, +7.95 units.
But, let's dig a little deeper. Because the game has changed a lot over the past 15 years. Passing rules, especially, have adjusted playcalling, what is valued in players and, most importantly, how easy it is for teams to sneak through the backdoor. A lot of the passing rules were eased in 2009. Since that year, when passing numbers really started to take off:
Home dogs of more than four points are 153-135-4, +7.95 units.
Dogs getting 25% or less of betting tickets are 188-187-9 ATS, -8.93 units
Home dogs getting 25% of the betting tickets or less are 135-129-5, -1.02 units.
Uh oh. Not as much of a sure thing.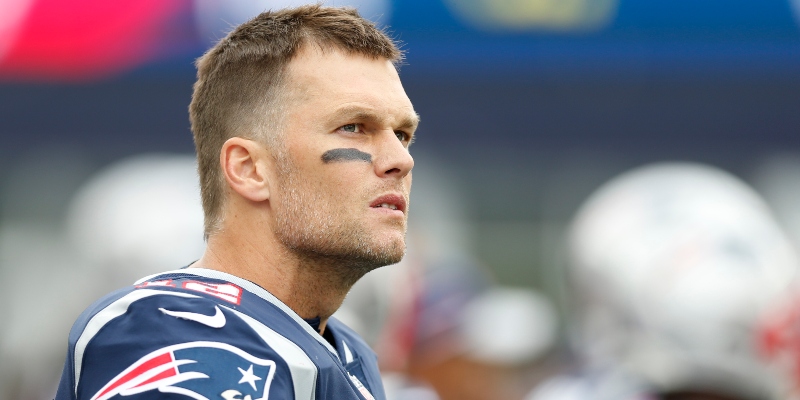 How about this year, when the chatter has become hotter and the critiques stronger. Heading into today:
Home dogs of more than four points are 6-6.
Dogs getting 25% or less of betting tickets are 3-2 ATS.
Home dogs getting 25% of the betting tickets or less are 2-2.
I'm no mathematician, but clearly some of these numbers are going in the wrong direction. And today didn't help.
Home dogs of more than four points went 2-2.
Dogs getting 25% or less of betting tickets were 1-1.
Home dogs getting 25% of the betting tickets or less were 2-1.
What does all this mean?
Well, everyone is right. Since 2003, it does pay to bet home dogs of more than four points. And it does pay to fade the public, when one team is getting at least 75% of the action. And it does pay to bet home dogs getting 25% or less of the betting tickets.
But, everyone is also wrong. Because since 2009, fading the public is actually a losing proposition. Of the three categories, only betting home dogs of more than four continues to be profitable. And this season there is no statistical advantage to betting any of the categories.
Which really means only one thing. After seven hours of crunching numbers, multiple scenarios searched on BetLabs, ignoring my wife and kids, shushing my dog and finishing a resoundingly average 3-4-1 on the day …
… the debate will continue.