LIVE
New Jersey Sports Betting

New Jersey fought hard against the Professional and Amateur Sports Protection Act (PASPA) for a decade. And finally, in May 2018, it was ruled was unconstitutional — enabling states to allow sports betting if they choose. New Jersey quickly legalized and has the most mature new sports betting market in the nation. Here is everything you need to know about New Jersey sports betting.
New Jersey Sportsbook Offers
Key Takeaways
| | |
| --- | --- |
| Is online sports betting legal in New Jersey? | Yes |
| When did online sports betting become legal in New Jersey? | August 2018 |
| What online sportsbooks are available in New Jersey? | DraftKings, BetMGM, PointsBet, FanDuel, theScore Bet, William Hill, FOXBet, WynnBET, SugarHouse and Unibet. |
| What sports can you bet on in New Jersey? | You can bet on all major sports (relative to other legal U.S. markets), but you can't bet on New Jersey-based college teams, there is no live betting on any college sports and betting on college player props is not allowed. |
New Jersey Sports Betting Timeline
August 2018

DraftKings becomes the first operator to offer a mobile wagering product.

June 2018

Monmouth Park racetrack opens its sportsbook and accepts the first legal wagers in New Jersey.

May 2018

The Supreme Court overturns PASPA, which eliminated the federal ban on sports betting. New Jersey was quick to act in legalizing it in the state, while other states lagged behind.

June 2017

The Supreme Court agrees to hear New Jersey's case for legalizing sports betting.

November 2014

New NBA Commissioner Adam Silver writes a piece for the New York Times saying sports betting should be legal under a federalized framework. It was the first major shift in opinion from one of the leagues, but the NBA continued to oppose Christie's bills.

October 2014

New Jersey introduces new legislation to legalize sports betting but is sued again by the leagues just days later.

June 2014

The Supreme Court declines to hear Christie vs. NCAA.

August 2012

The four major pro leagues and the NCAA sue Christie over that legislation.

January 2012

Gov. Chris Christie signs legislation to legalize sports betting at the state's casinos and racetracks (or at least give those operators the option). It was in direct conflict with PASPA.

November 2011

New Jersey voters support a referendum to legalize sports betting by a 2-to-1 margin.

July 2009

Though different versions of fantasy sports had been around for years, daily fantasy sports provider FanDuel launches. It argued that the Unlawful Internet Gambling Enforcement Act of 2006 didn't stipulate details on fantasy sports contests.

March 2009

New Jersey State Sen. Ray Lesniak leads a lawsuit to overturn PASPA, arguing it's not fair that some states have legalized sports betting, but the suit is thrown out. The court ruled that only Gov. Chris Christie could bring forth such a lawsuit.

October 2006

President George Bush signs the Unlawful Internet Gambling Enforcement Act, which says that users or operators cannot provide or accept payment on a bet or wager on the internet that violates state or federal law.

October 1992

Thanks to the Senate Judiciary Subcommittee and testimony from NBA Commissioner David Stern, Congress passed a federal law called PASPA. New Jersey was given one year to pass legislation that allowed sports betting, but lawmakers couldn't reach a deal.
New Jersey Sports Betting Sites & Apps
Watch out, Vegas, you have some company. New Jersey has become an absolute force in the sports betting world, largely thanks to its online sports betting presence. If you're in the Garden State and looking to bet, be sure to check out all of the awesome sign-up offers like these:
5 Best New Jersey Sports Betting Sites and Apps
Given New Jersey's low entry fees for operators, there are already more than a dozen sportsbooks offering legal online sports betting in the state. Here are the five best sports betting sites in the state, along with their new-customer offer:
DraftKings Sportsbook New Jersey
Read our full DraftKings review

Click this link and you'll automatically be eligible for DK's $1,000 sign-up bonus for new customers. This bonus comes in two parts, with $500 of it in the form of a first bet match. For example, if your first bet is $500 on the Jets to win the Super Bowl, you'll get $500 in free bets instantly. The other $500 of it is in the form of a deposit match.

DraftKings has used its DFS app prowess to build the best app in the betting industry. It's visually smooth and appealing, has a strong live betting platform, and processes withdrawals quickly.
BetMGM Sportsbook New Jersey
BetMGM is coming to the table with a terrific offer that's easy to understand and easy to take advantage of: You get a 100% deposit match up to $500. Whatever you deposit, between $10 and $ 500, will be matched INSTANTLY in bonus funds. All you have to do is roll the bonus funds over two times ($1,000 if your bonus is $500) before they're turned into cash, which can then be withdrawn.

One benefit of having a BetMGM account is the ease with which deposits and withdrawals are made. Bettors will also be pleased to see their daily odds boosts, which provide an easy edge if you're having trouble finding one in normal markets.
PointsBet Sportsbook New Jersey
Read our full PointsBet review

PointsBet offers a tiered deposit match. Here's what that means:

Deposit $50, get $100 free

Deposit $150, get $150 free

Deposit $250, get $250 free

This is an extremely strong offer, because no matter your bankroll, you'll get at least $100 in free bets instantly deposited into your account. PointsBet lets you use those site credits on just about any type of wager, and you only need to roll the bonus funds over 1x before they convert to cash.

"Points Betting" is a unique way of betting that only PointsBet offers. This high-risk/high-reward style is always there if you're feeling extra confident about a certain bet. Perhaps the most enticing feature, though, is the ability to sync bets to the Action app via BetSync. BetSync is a way bettors can track all of their wagers without having to manually enter them into the Action app.
FanDuel Sportsbook New Jersey
If you like risk-free bets, you'll love this offer: just click this link to claim FanDuel's risk-free bet up to $500.

A risk-free bet is exactly what it sounds like: If your first bet wins, nice work, you get paid out in cash, per usual. If your first bet loses, you'll be 100% refunded, up to $500, in the form of site credit. Best of all, the bet credits only need to be rolled over once to turn into cash.

Like DraftKings, FanDuel has used its experience in the DFS industry to create a very strong mobile betting experience. In addition to smooth operations and logistics, FanDuel has been known to post crazy offers that both new and existing users can bet on. For example, 76ers with a +54.5 spread.
theScore Bet Sports New Jersey

SugarHouse Sportsbook New Jersey
Read our full Sugar House review

Clicking this link and using the promo code 250MATCH unlocks a 100% deposit match up to $250. This match arrives instantly, too, which means you don't need to slowly unlock more and more of the bonus by betting. To hammer home the promo with an example: If you invest $250 in cash into your SugarHouse account, you'll also get an additional $250 in free bets.

These bonus funds only need to be rolled over once, too. Once you put those $250 in bonuses (or however big your match is) into play, the winnings will be turned into withdrawable cash.

In addition to their strong bonus, SugarHouse allows users to cash out of existing bets in-game. The biggest negative of SugarHouse: Its website/app isn't as strong as the DraftKings and FanDuels of the world.
How to Place a Sports Bet in New Jersey
It's easy to get started with sports betting in New Jersey. Here's how:
Step 1: Choose an NJ Sportsbook
New Jersey has more than a dozen sportsbooks, so you can shop for the best lines. But you have to start with one.

Let's start with BetMGM, which will give you a $500 deposit match.
Step 2: Sign up & Deposit
Follow the prompts to set up your account with BetMGM. They may ask for your social security number or driver's license to verify your identity and age. BetMGM will take you right to the deposit screen once you've put in your information. Select your payment method, then click deposit. Our preferred method is direct deposit via a bank account — that way when you cash out, the money will go right to your checking account instead of being credited back to a card.
Step 3: Verify Your Location
If you're using a desktop computer, New Jersey sportsbooks require you to download GeoComply, a location-tracking software. If you're on your phone, just allow the app to track your location, and you won't need additional software.
Step 4: Place a Bet
BetMGM offers fair odds compared to its competitors in a lot of markets.

Go to the sport

Click the line you want to bet

Click bet slip (or navigate if you're on a computer)

Enter your bet amount

Submit

Congrats! You've just placed your first sports bet in New Jersey.
How New Jersey Sports Betting Compares
We graded New Jersey on its sports betting bill and experience relative to other states.
New Jersey has established the model for new states — low barrier to entry for operators, online deposits and registrations, and online casinos.
This is all great news for sports bettors in the state.
New Jersey's Grading Card

Mobile Betting Options
New Jersey created an environment that any operator can enter thanks to reasonable entry fees ($100,000) and its tax rate (13% online).
Deposit
Where did every state struggling to generate meaningful revenue from online sports betting go wrong? Lack of online deposits. As you do in Nevada, Iowa, and many other states, having to sign up and deposit in person is a huge friction point for consumers.
New Jersey doesn't have that problem. In the next hour, you can sign up for a dozen different sportsbooks.
Fair Pricing
New Jersey did everything it could to create an environment that would offer fair pricing. AfDraftKings especially been innovative with its original offerings and is expanding beyond sports betting into its own online NJ Casino to compensate for COVID-19 revenue losses.
We haven't seen a truly sharp book like Circa Sports in Las Vegas pop up in New Jersey yet, but the opportunity is there.
Offerings
New Jersey banned wagering on events for college teams based in the state, which you'd barely notice on a college football Saturday since Rutgers is the only FBS program. You may notice it more for college basketball, with eight programs.
The state's Department of Gaming Enforcement is fairly generous with approving new markets for betting but will always lag behind offshore books that can offer anything they want without oversight.
THE GOOD
New Jersey's Successes
Outside of taking its legal battle to the Supreme Court and getting PASPA overturned in the first place, New Jersey's greatest success is the model it established for other states.
By creating a low barrier to entry for operators, consumers will be better off. When consumers are getting fair odds and have plenty of options on where to bet, they're much more likely to bet legally and not with local bookies or offshore websites.
Several states have followed New Jersey's lead, including Colorado and Indiana. While we haven't seen their long-term results yet, they should be on par with New Jersey, relative to population size.
The Garden State has generated more than $60 million in tax revenue in just two years of sports betting, and its legalization of online casinos will also be a huge boost.
THE BAD
Not Much
It's hard to be critical of New Jersey given everything it's done for legal sports betting in the United States.
Its two biggest shortcomings:
No betting on college teams from the state, or college events in the state. The latter may not sound like a big deal, but it will be a bummer when NCAA Tournament games played at Prudential Center in Newark aren't on the board.

Lack of new markets. NJ will always lag behind offshore books that can offer whatever they want, but it should be a leader in innovative bet types and markets.
New Jersey Sports Betting Rules
There aren't many blanket rules that sports bettors must adhere to as they wager in New Jersey. Rules and limits change depending on the sportsbook and circumstance. But here are a few that apply state-wide in New Jersey:
No betting on college teams from New Jersey, even if it's being played elsewhere. While Rutgers is the only FBS football team in New Jersey, there is a host of Division I basketball programs with lines on their games, including Fairleigh Dickinson, Monmouth, NJIT, Princeton, Rider, Saint Peter's and Seton Hall.
There is no betting on college events taking place in New Jersey. Any neutral-site games — NCAA Tournament, bowl games, etc. — happening in New Jersey cannot be wagered on. There aren't any NCAA Tournament regionals scheduled in New Jersey through at least 2022, and there are no bowl games there as of now (R.I.P. the Boardwalk Bowl and Garden State Bowl).
No betting on high school games. Seems fair.
New Jersey Sports Betting Tips
Sports Betting for Beginners

New to sports betting? Check out our 11 sports betting tips for beginners so you can get started, whether you want to bet on the New York Jets or the New York Redbulls.

Sports Betting Glossary

The sports betting lexicon is vast and sometimes confusing, especially to new bettors. Check out our sports betting glossary to get up to speed with every term you might need to know before a parlay or prop bet.

Sports Betting Mistakes to Avoid

Betting on your favorite teams like the NY Giants might seem like a no-brainer, but you need to be careful if you're going to stay healthy all around in the sports betting world.

Here are nine mistakes to avoid.
New Jersey Teams to Bet on
Pro Sports Teams
Although states don't need their own professional team to have a strong sport-specific market, it certainly can help momentum and engagement! Because of legal mobile betting, New Jersey bettors can attend pro games and bet and monitor in real-time when watching their favorite teams.
New Jersey has one pro team with the New Jersey name, but four teams play their home games in the state.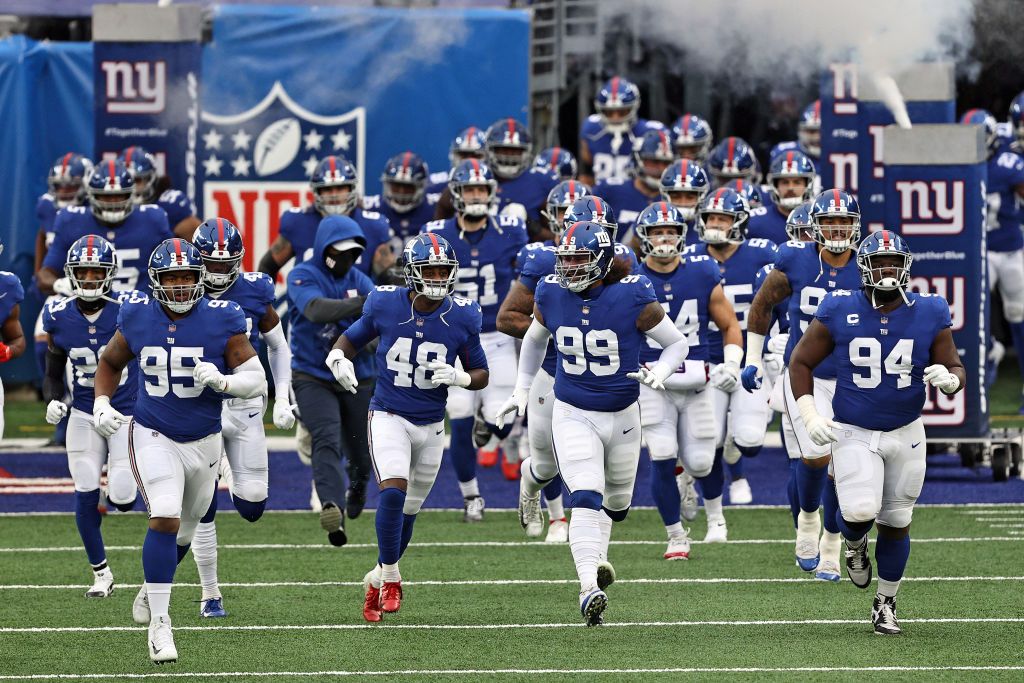 NFL Betting in New Jersey
New York Giants
Official New York Giants Website | Roster | Schedule
The New York Giants have plenty of past success, winning two Super Bowls in the past 15 years. But now, the team hasn't won a playoff game since 2011. The Giants enter the season with Daniel Jones as their starter at quarterback, and with star running back Saquon Barkley returning from injury, New York has a chance to prove itself in a weak NFC East division.
If you want to bet on the Giants this season, it may be helpful to take a look at how they performed last season. Additionally, you can check out our ongoing NFL insights and analysis to bet smart. The Giants play in MetLife Stadium, a stadium in East Rutherford, New Jersey, that holds more than 80,000 fans.
Week 4 Odds: New York Giants vs. New Orleans Saints
The Giants are off to an 0-3 start this season after losing to the Atlanta Falcons in Week 3, 20-17. The Saints are 2-1 after beating the New England Patriots a week ago, 28-13.
Here are the live-odds (via BetMGM) for this upcoming Week 4 battle. Check out more about this matchup here.
| | | | |
| --- | --- | --- | --- |
| Team | Spread | Moneyline | Total |
| New York Giants | (+8.5) -110 | +300 | (Over 43.5) -110 |
| New Orleans Saints | (-8.5) -110 | -375 | (Under 43.5) -110 |
New York Jets
Official New York Jets Website | Roster | Schedule
The New York Jets are starting a starting era in 2021 as they traded starting quarterback Sam Darnold. The expectation is for the team to draft BYU QB Zach Wilson with their second pick in the 2021 NFL Draft this April. Throw in second-year wide receiver Denzel Mims, and it's clear the offense could be fun to watch if things go the way New York wants them to.
If you want to bet on the Jets this season, it may be helpful to take a look at how they performed last season. Additionally, you can check out our ongoing NFL insights and analysis to bet smart. The Jets share MetLife Stadium in East Rutherford, New Jersey, with the New York Giants. With the Jets competing for the playoffs with the New England Patriots and Buffalo Bills, a postseason spot might be hard to come by.
Week 4 Odds: New York Jets vs. Tennessee Titans
The Jets are winless through the first three games of the season after losing to the Denver Broncos 26-0 in Week 3. The Titans are 2-1 after beating the Indianapolis Colts 25-16 a week ago.
Here are the live-odds (via BetMGM) for this upcoming Week 4 battle. Check out more about this matchup here.
| | | | |
| --- | --- | --- | --- |
| Team | Spread | Moneyline | Total |
| New York Jets | (+7.5) -115 | +290 | (Under 46) -110 |
| Tennessee Titans | (-7.5) -105 | -350 | (Over 46) -110 |
A recommended resource list to help you make informed bets on football in New Jersey:
NBA Betting in New Jersey
Brooklyn Nets
Official Brooklyn Nets Website | Roster | Schedule
The Brooklyn Nets used to take up residence in East Rutherford, New Jersey, playing at Meadowlands Arena before moving to Brooklyn in 2012. After making the playoffs in 2020, the Nets have a new head coach at the helm: Steve Nash. After spending 19 years in the NBA and being enshrined in the Naismith Memorial Basketball Hall of Fame, Nash leads a Brooklyn roster that features Kevin Durant, James Harden and Kyrie Irving.
The Nets play their home games at the Barclays Center, which they share with the New York Islanders.
MLB Betting in New Jersey
New York Yankees
Official New York Yankees Website | Roster | Schedule
The New York Yankees remain one of the most popular Major League Baseball teams in the country. The Yankees have won 27 World Series titles, which is the most of any team in baseball. With a roster featuring the likes of D.J. LeMahieu, Aaron Judge and Giancarlo Stanton, the Yankees are back to competing for more world championships. The Yankees play their home games at Yankee Stadium, which opened in 2009 and was meant to capture the spirit of the old Yankee Stadium.
New York Mets
Official New York Mets Website | Roster | Schedule
The New York Mets found success in 2015 and 2016, making the postseason in both years, including a World Series appearance in 2015. They haven't made the playoffs since. The Mets' roster features stars such as Jacob DeGrom and Francisco Lindor, but the team's bullpen struggles were a key storyline in 2020. The Mets call Citi Field home. The park, which is located in Queens, New York, opened in 2009, which is the same year the new Yankee Stadium opened for the Mets' cross-town rivals.
NHL Betting in New Jersey
New Jersey Devils
Official New Jersey Devils Website | Roster | Schedule
The New Jersey Devils have struggled in recent years after making the Stanley Cup Finals during the 2011-12 season. The team was a postseason staple throughout the 2000s, but it has only made the playoffs once since 2012-13. The Devils were not one of the teams to make it to the NHL's bubble in 2020. The Devils call the Prudential Center home, which is where the New Jersey Nets played for three years before moving to Brooklyn and ditching the New Jersey name.
MLS Betting in New Jersey
New York Red Bulls
Official New York Red Bulls Website | Roster | Schedule
The New York Red Bulls play their home games at Red Bull Arena in Harrison, New Jersey, despite the team's decision to roll with a New York name. The team was established in 1994 before undergoing a Red Bull rebrand in 2006. The Red Bulls made the MLS Cup in 2008 but lost to the Columbus Crew. Still, the team has captured three Supporters' Shields in 2013, 2015, and 2018, while finishing as the U.S. Open Cup runner-up twice in 2013 and 2017.
College Sports Teams
Known as the "Birthplace of College Football," Rutgers plays in the Big Ten's East Division. Meanwhile, the Big East's Seton Hall remains an important basketball school in the state. We expect big bets to be placed on these Scarlet Knight and Pirate games in the future.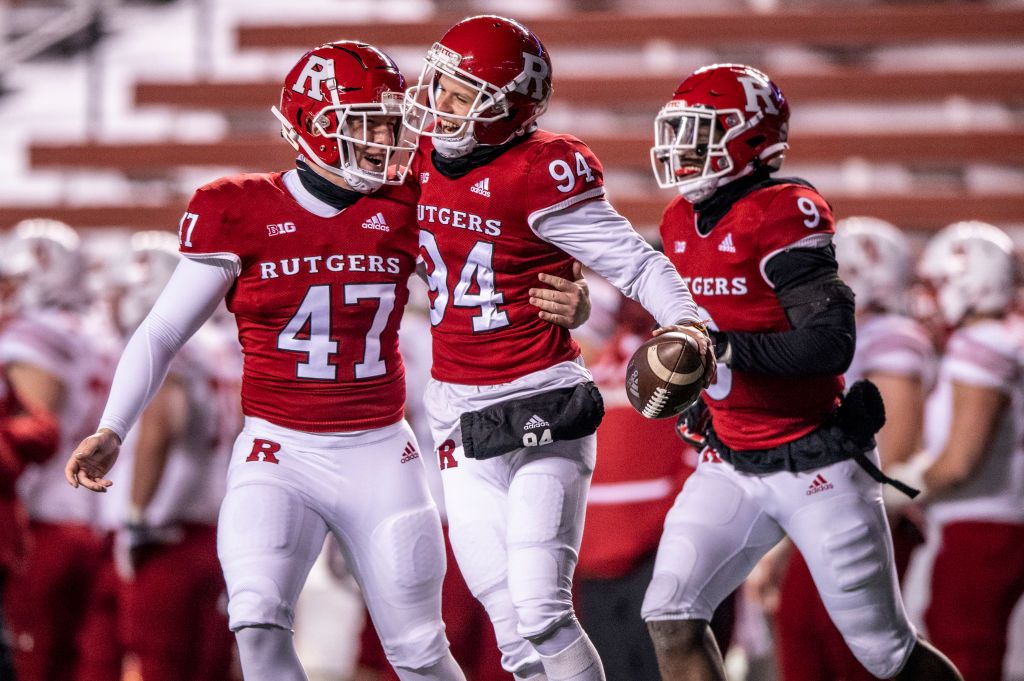 Rutgers Scarlet Knights
Official Rutgers Scarlet Knights Website | Schedule | Roster
Rivalry vs. Maryland: Although there isn't a traveling trophy yet, Rutgers and Maryland can be considered rivals due to their location as the two eastern-most schools in the Big Ten. The teams have played annually since 2014, and the Terrapins lead the series 4-2, including the last two in a row.
Seton Hall Pirates
Official Seton Hall Pirates Website | Schedule | Roster
Seton Hall basketball has been a consistent threat in the Big East in recent seasons, winning a conference tournament title in 2016 and a regular-season title in 2020. The Pirates made the NCAA Tournament each year from 2016-2019.
Rivalry vs. Rutgers: Jersey rivalries are always important, and Seton Hall-Rutgers keeps that spirit alive. Although the teams play in different conferences now and don't see each other more than once a year, the games remain competitive.
NCAA Division I Football & Basketball
NCAA Division I Basketball Only
Seton Hall Pirates
Monmouth Hawks
Princeton Tigers
NJIT Highlanders
Rider Broncos
Saint Peter's Peacocks
Fairleigh Dickinson Knights
Other Events
New Jersey is also home to several racetracks and significant horse racing events. Fewer racetracks remain in New Jersey as of 2021, but bettors can still enjoy live racing at:
Freehold Raceway is a

historic landmark

racetrack for horses located in Freehold Borough.

Monmouth Park Racetrack,

a popular venue

located in Oceanport, hosts the Haskell Invitational and has hosted the Breeders' Cup

in past years

with great fanfare.
From horse racing to football, there's plenty to keep sports fans and bettors alike happy.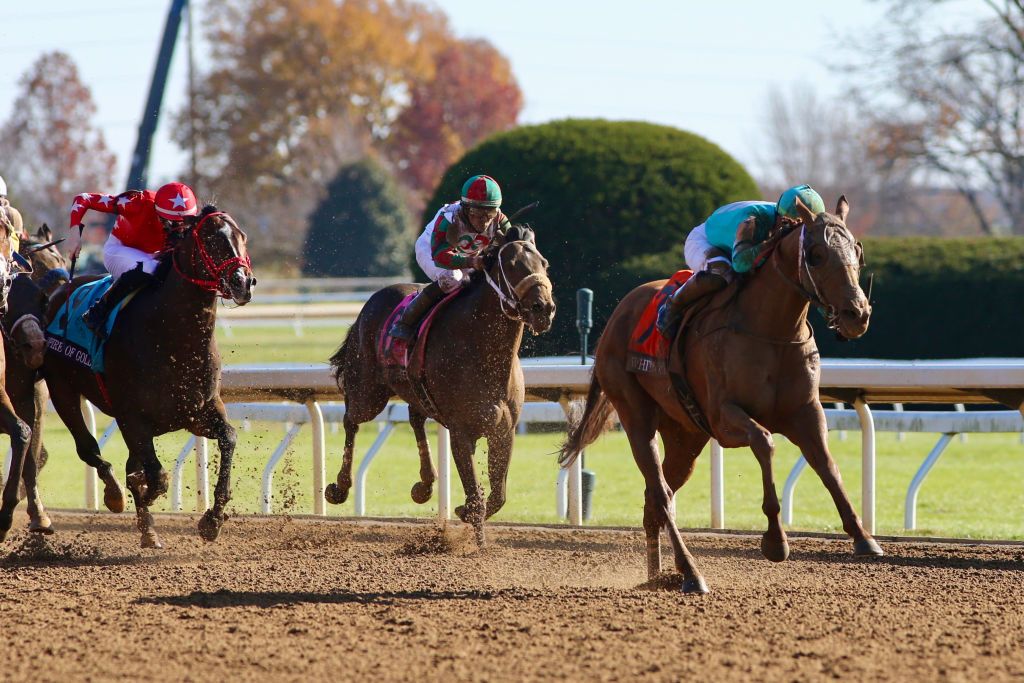 More Reading on New Jersey
New Jersey Sports Wagering FAQ. For common questions and official responses from the New Jersey Division of Gaming Enforcement, see their

Sports Wagering FAQ

.
For more on U.S. Sports Betting
Sports betting is legal in other states like Tennessee, Pennsylvania, Colorado, Indiana, West Virginia and Illinois. You can check out the legal status of other states and learn more about legal sports betting here.
New Jersey Locations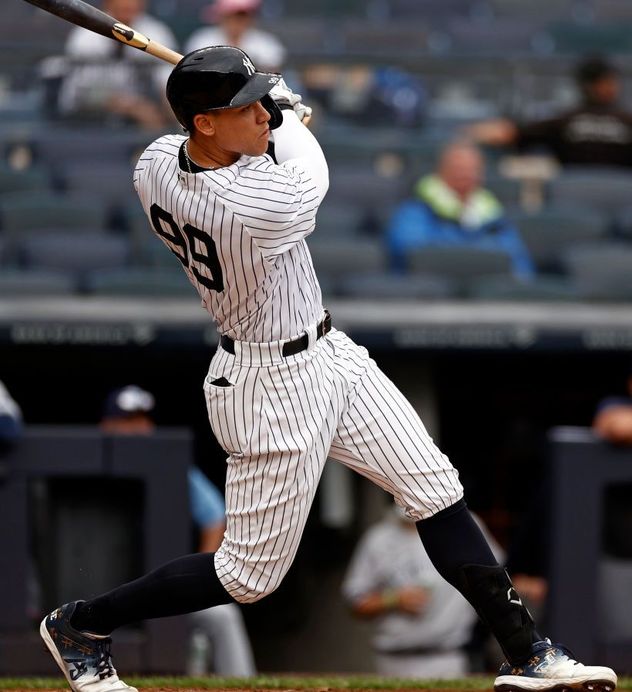 New Jersey Sports Betting FAQ
How old do I have to be to bet on sports in New Jersey?
Where can I bet on sports in New Jersey?
What if I'm from New Jersey, but outside the state currently?
What if I'm not from New Jersey, but in the state currently?
Will I get taxed on winning sports bets?
But what if I lose those winnings?