West Virginia Sports Betting
Best Online Sportsbooks in WV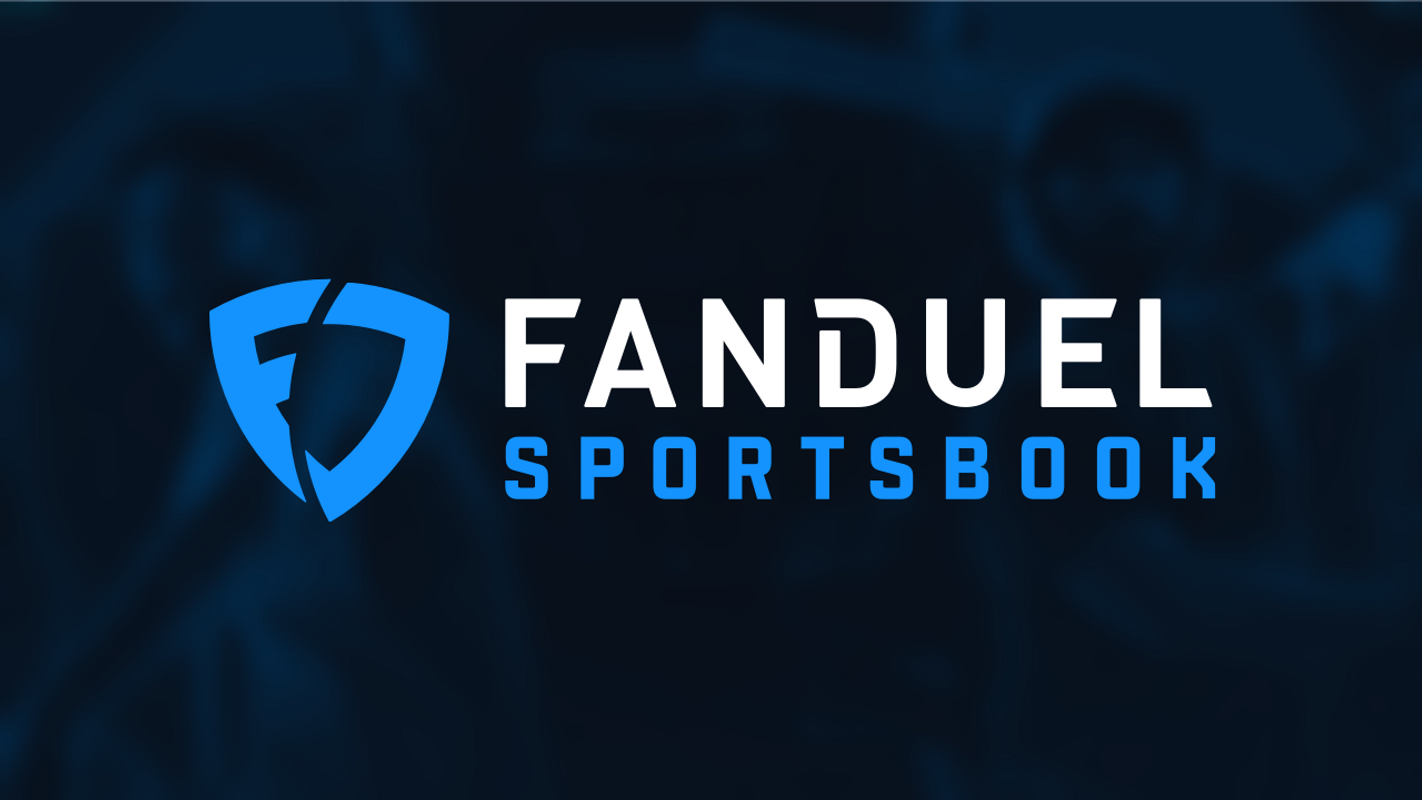 Refunded if 1st bet loses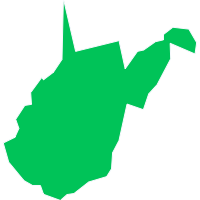 West Virginia Sports Betting
Can you bet online? Yes
Can you bet in person? Yes
Mobile betting had some initial hiccups in West Virginia, but it's been fully live since August 2019. A third mobile operator, BetMGM, joined incumbents FanDuel and DraftKings early in 2020. West Virginia took in $129.6 million in bets from September to December 2019
It didn't take long for West Virginia sports bettors to be taken home following the landmark Supreme Court decision to strike down PASPA. Last August — less than three and a half months after the federal sports betting ban was lifted — West Virginia began accepting legal wagers at Hollywood Casino at Charles Town Races.
In doing so, the Mountaineer state, which lacks any professional teams but is a hotbed for college sports, especially football and basketball, became the fifth state to offer legal sports betting following Nevada, Delaware, New Jersey and Mississippi.
It hasn't been a smooth first year for West Virginia legal betting, as several hiccups have occurred along the way. Two Mountaineer sportsbooks and one mobile app suspended operations in early March of 2019 due to legal disputes. As a result, West Virginia betting took a big hit by losing out on March Madness revenue.
Nevertheless, the future remains is bright for West Virginian gamblers: Both FanDuel and DraftKings started operating in the state in August 2019, while BetMGM launched in 2020. The sports betting bill passed by state lawmakers supports betting at all five of the state's physical casinos, three of which are fully operational, plus it allows for online and mobile app-based betting, which are the future of legal betting and are sure to be an economic boon for the state (and convenient for sports bettors) once they are running at peak capacity.
Can I Bet on Sports Online in West Virginia?
FanDuel and DraftKings both relaunched in West Virginia in August after there was no mobile betting in the state for several months.
BetMGM went live in February 2020.
William Hill has a retail sportsbook in West Virginia but is not yet up and running on mobile.
The West Virginia sports betting bill isn't just limited to mobile betting via apps. It also supports traditional online betting via websites on a desktop, laptop and tablet computer.
Unlike other states that feature mobile or online betting, West Virginians will be able to bet anywhere within the state as long as they are within state borders.
They do not have to be located on a casino premise. You also don't have to be a resident of the Mountaineer State in order to place a bet. As long as you are geo-located within the state, you are able to place an mobile wager.
West Virginia Sports Betting Locations [August 2019]
In order to place a legal sports bet in West Virginia, you have to travel to one of of the five licensed casinos within the state. West Virginia also allows online and mobile betting, but it has yet to go fully live.
The first three casinos listed below are all 100% operational and currently accepting bets. However, Mardi Gras and Wheeling Island are currently not accepting bets. Both sportsbooks suspended operations in early March of 2019. There is an ongoing legal battle between Delaware North, which runs both casinos, and Miomni Gambing, which provides the technology for the sports betting operations.
West Virginian gamblers won't be able to place a legal wager at Mardi Gras or Wheeling Island until the lawsuit is settled.
Hollywood Casino at Charles Town (DraftKings)
The Casino Club at the Greenbrier (FanDuel)
Mountaineer Casino, Racetrack and Resort (William Hill)
Mardi Gras Casino and Resort
Wheeling Island Hotel, Casino and Racetrack
West Virginia Legal Sports Betting Timeline
Unlike most states that now offer legal sports betting, West Virginia didn't wait for the Supreme Court ruling and then scramble to go live following the overturning of PAPSA in May of 2018.
Instead, West Virginia was busy laying the groundwork of legal betting for several years. In 2016, West Virginia joined 19 other states in support of New Jersey's legal betting efforts in Christie vs. NCAA, the case that eventually overturned PASPA at the Supreme Court level.
While everyone was waiting for the nation's higher court to make a decision, West Virginia spent 2016 and 2017 researching and then crafting their own sports betting bill that would be ready to go once PAPSA was overturned.
On March 9, 2018, more than two months before the Supreme Court lifted the federal ban on sports betting, lawmakers proactively passed the West Virginia Lottery Sports Wagering Act.
Interestingly, Governor Jim Justice did not support or veto the bill, but allowed it to proceed.
The West Virginia wagering bill, known as S 415, gave the State Lottery Commission the power to set rules and regulations and provide licenses to the five casinos within the state. The bill also provided framework for mobile and online betting and allowed casinos to partner with gaming operators.
On Aug. 30, 2018, the Hollywood Casino at Charles Town began accepting the first legal wagers in state history.
On Sept. 13, 2018, The Greenbrier became the second sportsbook to go live in West Virginia, followed by Mountaineer Casino on Nov. 21, 2018.
Who Regulates Legal Sports Betting in West Virginia?
The West Virginia Lottery Commission (WVLC) regulates and oversees legal sports betting within the state.
For more information, visit the official state web site for legal betting wvlottery.com
How Old Do I Have to Be to Bet on Sports in West Virginia?
In order to place a legal sports wager in West Virginia you must be 21 years of age.
What Rules Should I Know?
West Virginians can bet on all professional and college sports, however they cannot bet on high school sports.
Where Else Is Sports Betting Legal?
Since the U.S. Supreme Court overturned the federal ban on sports betting in May 2018, multiple states have launched robust mobile betting operations. To get a complete rundown on where legal betting stands in your state, check out our complete guide here, but the other states competing with West Virginia for mobile betting are New Jersey, Pennsylvania and Indiana.
Sports Betting Terms + Glossary
Now that we've gotten all of the fine print out of the way, it's time to talk about some betting fundamentals. What terms do you need to know? What common mistakes should you avoid?
For a full glossary of sports betting terms click here.
1. Favorites vs. Underdogs
When creating odds for a game, books first determine who is the favorite and who is the underdog based on power rankings, statistics, head-to-head matchups, home field advantage and several other factors like injuries and even weather. The favorite is the stronger team expected to win the game, while the underdog is expected to lose.
However, in order to level the playing field, sportsbooks provide risks and rewards for each, otherwise everyone would just bet favorites all of the time. Underdogs receive points and bigger payouts, while favorites give (or lay) points and have more expensive prices.
Underdogs will have a plus sign (+) in front of their odds while favorites will have a minus sign (-).
2. Point Spread
The great equalizer. The point spread is a margin of victory projection assigned by oddsmakers to encourage balanced betting action on both teams. Say the West Virginia Mountaineers are a 6-point favorite (also known as -6) against the Kansas Jayhawks.
If you bet on WVU, it needs to win the game by 7 points or more for you to win your bet. If WVU wins by 7 points or more, you "cover." If WVU wins by exactly 6 points, that is called a "push," which means you get back the money you originally bet. If WVU wins by 5 points or fewer (or loses the game all together), you lose your bet.
Point spreads are most common in high-scoring sports line football and basketball.
3. Moneyline
With a moneyline, you're only betting on who will win the game — no point spread — but it's adjusted for team strength. Moneylines are available for all sports, but most common in baseball and hockey.
For example, the Pittsburgh Pirates might be -150 favorites against the Cincinnati Reds, who are +140 underdogs. If you wanted to bet the Pirates, you would need to risk $150 in order to win $100. If the Pirates win, you win $100, plus you get the $150 you originally bet back. If the Pirates lose, you lose the $150 you risked.
In turn, if you bet $100 on the Reds and they were able to pull off the upset victory, you would win $140, plus get your original $100 bet back. If the Reds lose, you lose $100.
4. Over/Under
Also known as a total, it's a wagering option involving the combined points scored by both teams in a game. Bettors can wager on whether the game will go over or under the total. Points scored in overtime will count toward the total.
Totals are created by the oddsmakers and adjusted with things like pace of play, offensive and defensive efficiency, specific matchups and more in mind.
For example, a college basketball game between West Virginia and Texas might have a total of 145. If you bet the under, the teams would need to combine for 144 points or fewer in order for you to win your over/under bet. If you bet the over, the two teams would need to score 146 points or more for you to cash.
5. What does -110 mean?
Oddsmakers put a "tax" on every bet, which is typically called the "juice" or "vig". The juice is the commission you have to pay to the sportsbook for them to accept your wager.
Typically, standard juice is considered -110 — which commonly referred to as "10 cent juice."
This three-digit number is listed to the right of the odds on every team. You might see the Pittsburgh Steelers listed as a 3-point favorite, which appears as Steelers -3 (-110). So you would need to risk $110 in order to win $100 if you wanted to bet on Pittsburgh.
If Pittsburgh doesn't cover the spread, you lose the $110 you risked. But if they do cover, you win $100, plus you get the $110 you risked back.
Juice is constantly being adjusted based on how the game is being bet. If lots of bettors are taking the Steelers at -3, you may see the juice rise from -110 to -120. Essentially, books are forcing you to may a higher price in order to bet the popular team. If the Steelers continue be bet heavily, the line will next move from Steelers -3 to -3.5.
Juice is also built into moneylines, over/unders and futures odds.
Sports Betting Mistakes to Avoid
Sports betting isn't easy. If it were, sportsbooks would go bankrupt and Average Joe bettors would all quit their day jobs and live lavishly as millionaires. Seasoned wiseguys know that there will always be ups and downs.
The key is staying the course, remaining disciplined and steadily building your bankroll over the course of the long haul.
If you're new to betting, here are nine common mistakes to avoid.
How to Place a Bet in Person
Alright. We've learned the betting fundamentals, which mistakes to avoid and outlined our bankroll management strategy. Now it's time to place a bet at Hollywood, Greenbrier or Mountaineer Casino.
For the uninitiated, walking into a sportsbook or casino for the first time can be overwhelming and intimidating. The lights are bright and it's busy and loud, with hundreds of bettors watching countless games on wall-to-wall big screen televisions.
There is also a massive LED scoreboard displaying teams and odds across all different sports. A huge line of bettors are waiting to place their bets at the cashier, which is popularly referred to as the "ticket window" or just the "window." The last thing you want to do is be the idiot who is holding everyone up with no idea what to do.
1. Find a seat
This seems trivial and obvious, but it's important. Depending on the day and what sports are in season, it might be packed and hard to find a seat. Finding a good seat will allow you a spot to post up and watch your bets. But more importantly, it gives you your own "office" or "work station" where you can write down notes, break down games and make your picks.
2. Grab betting sheets
This is often overlooked, but it's critically important. Once you find your seat, head up front to the ticket window and grab as many betting sheets as you can. Betting sheets are pieces of paper that every sportsbook hands out for free detailing all the games and lines offered.
If you can't find them, ask one of the employees at the ticket window. Sheets are printed out in the morning and the lines will move throughout the day. By comparing the opening numbers on the sheet to the current lines on the LED scoreboard, you can gain insight into how the lines have moved. Circle the games you are interested in and jot down notes in the margins.
3. Know the game details of your bet
Once you've selected a bet, you need to know a few housekeeping details before walking up to the window and actually betting it. First, look for the ID number of the game. This will be a 3-digit number to the left of the game. Also make sure you know the bet type you are selecting: spread, moneyline, over/under (total), win total, future, etc.
Don't forget to have your cash ready (most sportsbooks only accept cash) along with the specific amount you're going to bet. Make it easy on yourself and just bring the betting sheet with you to the ticket window, along with the game circled that you're betting.
4. Be friendly and courteous to the ticket writer
Find the shortest line and then wait for your turn up at bat. Once it's go time, smile and say hello to the cashier. Tell them what you're betting on: give them the game ID, bet type, amount you're betting and then hand them the cash. For example, if you want to bet $50 on the Patriots as a 6.5-point favorite, tell the cashier: "50 dollars on 137 spread" (or whatever the correct game ID is for the Patriots).
5. Hold on to your ticket
Once you tell the cashier your bet and give him or her your money, they will print out a ticket, also known as betting slip or receipt. Before you leave the ticket counter, immediately double check the ticket to ensure it's the correct game number, bet type, amount and team.
If it's incorrect, give it back to the cashier so they can fix it. Once you walk away, you lose all power. You cannot come back later and ask to change the ticket after the fact. All sales are final. If it's correct, you can walk away from the window and go back to your seat to watch the game. Make sure you hang on to the ticket.
6. Cash your winning bet
Hopefully you've won your bet and need to cash your ticket. To do so, go back to the same place where you placed your bet and get in line. Hand the cashier your betting slip. They will scan the ticket and hand you your winnings in cash. If you aren't sure if your bet won or lost, there's no harm in handing them your ticket to scan. If you have to leave town early, don't worry. You can always flip the ticket over and mail it in to the address on the back and they will send you your winnings.
7. Tip your ticket writer
If you won your bet, it's a good idea to tip your ticket writer, just as you would tip the poker dealer if you won a big hand or the delivery driver who handed you your pizza. Not only is it the right thing to do, but you'll feel good about yourself, impress your friends or significant other and it will set you up with some good karma down the road.
Once you've placed a few wagers in person, you'll be an expert in no time.
Remember, smartphones are allowed at the sportsbook. So be sure to bring The Action Network app along with you so you can dive deep into the lines, read our analysis and track all of your bets.
Shopping For the Best Line
One thing new bettors tend to forget is that not all sportsbooks have the exact same odds. Some books are more square (catering to casual bettors), while others are more sharp (catering to professional bettors). Some have higher limits (accepting big figure wagers), while others have lower limits.
The key is not limiting yourself to betting at just one sportsbook. Instead, you want to shop around and place your bet at the book that gives you the best number. For example, if you want to bet on Marshall, check the market to see what odds are being posted. Most books might be showing Marshall at -6 (six point favorite), but maybe you find a different book posting Marshall -5.5.
By taking the time to shop the market, you just got a better number and increased your chances of winning. It might not seem like a big deal, but it can make a huge difference over the long haul, turning losses into pushes and pushes into wins.
Legal sports betting will make line shopping easier, since you can open an account at a new sportsbook hassle-free.
More Sports Betting Links