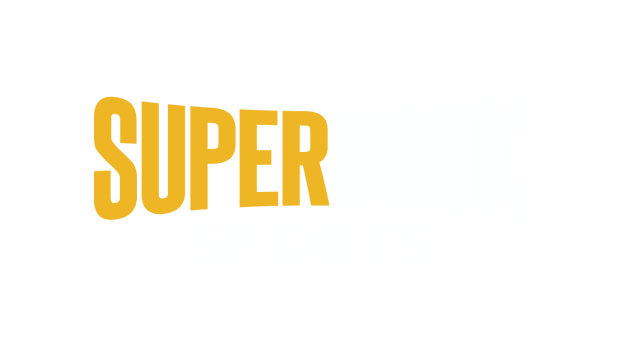 SuperBook Promo Code
SuperBook Sportsbook Mobile App & Offers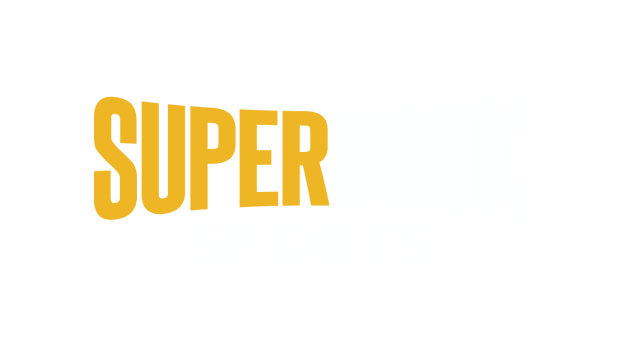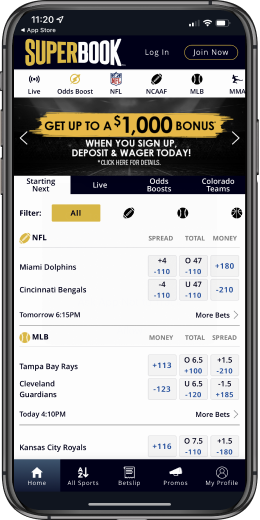 SuperBook Sportsbook is the mobile version of the Westgate SuperBook in Las Vegas, Nevada. SuperBook has been in the business of sports betting and odds making since 1993. The sportsbooks likes to boast that its team has a collective 100+ combined years in the oddsmaking business. SuperBook has started taking its brand name to mobile devices in recent years with the passage of online sports betting legislation. Their mobile app is currently available in Arizona, Colorado, Iowa, New Jersey, Nevada, and Tennessee.
New users who sign up for SuperBook can claim up to $1,000 with a 100% first wager bonus when they register, deposit, and make their first wager of -200 odds or less on the same day. There is no promo code required to take advantage of this sign up offer.
No promotions available. Try selecting a different location.
SuperBook Promo Code & Registration Process
SupreBook Sportsbook New User Promo Key Takeaways September 2022
| | |
| --- | --- |
| SuperBook Promo Code | No promo code required |
| Bonus Offer Details | Get up to a $1,000 with a 100% first wager bonus when you sign up, deposit, and wager on the same day |
| SuperBook Legal States | Arizona, Colorado, Iowa, New Jersey, Nevada, Tennessee |
| Last Verified On | December 6, 2022 |
New User Promotion Terms & Conditions
Wagering requirements: New users only. Must be 21+ and located in either Arizona, Colorado, New Jersey, Nevada, Iowa or Tennessee.
Sign up, deposit, and wager must all occur on the same day to be eligible for the bonus.
Initial wager must have -200 odds or less to qualify.
Bonus funds cannot be redeemed as cash.
Unused bonus funds expire after 14 days
First wager bonus examples:

Initial Wager = $100, Player receives Bonus Voucher of $100
Initial Wager = $1,000 Player receives Bonus Voucher of $1,000
Initial Wager = $1,500 Player receives Bonus Voucher of $1,000
Promotions for Existing Users
SuperBook has a variety of promotional offers and daily odds boosts for existing users. Many of these promotional offers span the course of a particular sporting season and recur weekly.
Daily Odds Boosts for Tuesday, December 6
NHL
Maple Leafs @ Stars
Goal to be scored in the first five minutes @ +175 odds (was +150)
First period to end in a tie @ +210 odds (was +185)
8+ goals to be scored in the game @ +235 odds (was +215)
NBA
Mavericks @ Nuggets
Nikola Jokic to score 30+ points & Nuggets win the game @ +300 odds (was +260)
Luka Doncic to make 4+ three pointers in the game @ +210 odds (was +170)
Luka Doncic to score 30+ points & Nuggets win the game @ +270 odds (was +230)
Ongoing SuperBook Promos
$1,000 Sign-Up Bonus
Sign up for a SUPERBOOK account (available in Colorado, New Jersey, Arizona or Tennessee)

Make your first wager on odds -200 or less the same day

Receive a matching bonus for the amount, up to $1,000.

No promo code required.

Bonus voucher is given within 24 hours,
Football Point Spread Weekly Parlay Bonus
Place an NCAAF or NFL point spread parlay wager of $20 or more with 3+ legs each regular season week
Receive a $10 bonus voucher
SuperBook Streak Bonus
Opt-in and place a pre-match, full-game wager of $50 or more each week on any NCAAF or NFL spread, total, or moneyline
Receive a $5 bonus each Wednesday
Bonuses increase in increments of $5 each week up to a maximum of $50
Sunday Safety Bonus
Place a pre-game $100+ point spread or total wager on any NFL Sunday game
Receive a $50 bonus if a safety is recorded in any game that same Sunday
10% Tuesdays Bonus
Make your first wager of the day on odds -200 or less (longer) every Tuesday and receive a Bonus Voucher for 10% of the amount of your wager, up to $50 max in bonus funds

Win or lose

Only first wagers of the day on Tuesdays with odds of -200 or less are eligible for this promotion (e.g. -300 odds are not eligible, -110 odds are eligible)
Bonus Voucher will be credited into account within 24 hours
How to Sign Up for SuperBook
Registering for SuperBook is simple. Just follow the process below to get started.
Step 1. Go to SuperBook.com and select your state or download the SuperBook app and select the "Join Now" option on the page
Step 2. Input the requested personal information:

Desired username
Title
First Name
Last Name
Date of Birth
Email Address
Mobile Number
Password
Address

Step 3. Set Security Questions and input the last four digits of your Social Security Number
Step 4. Agree to the Terms of Service, Privacy Policy, and House Rules
That's all! Once you've completed those steps, you should be able to deposit funds and begin wagering.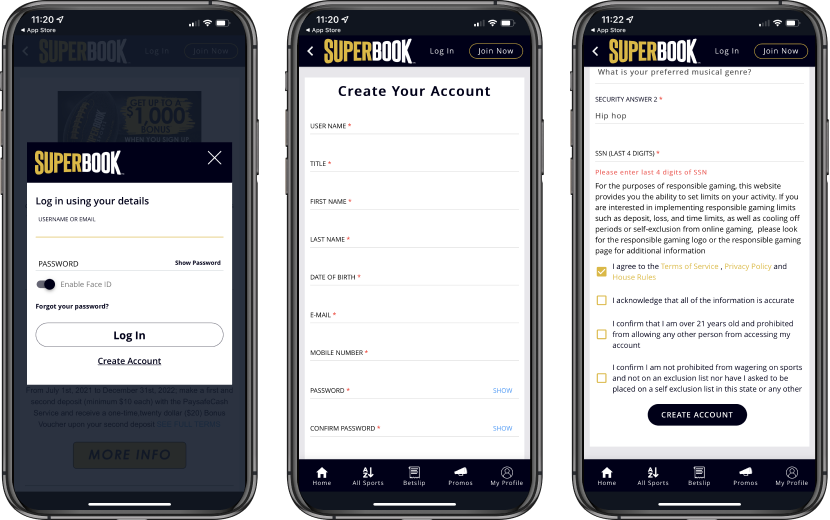 Where is SuperBook Legal?
SuperBook is currently available to residents in five states. SuperBook announced plans for nationwide expansion back in 2021, so it is likely that the book will be vying for entrance to more states in short- and long-term future. As of now, SuperBook, unlike many other sportsbook providers, does not offer an online casino feature.
Superbook Mobile App Screenshots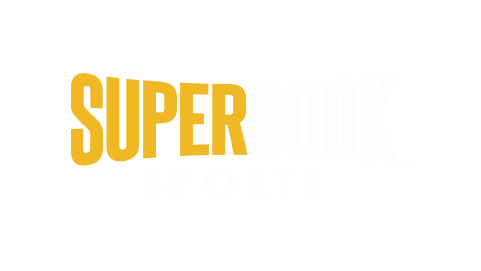 Home Screen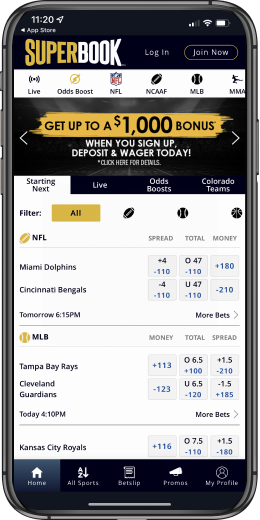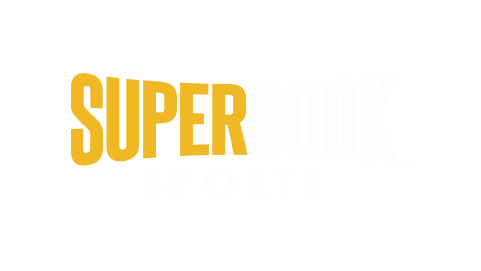 Live Betting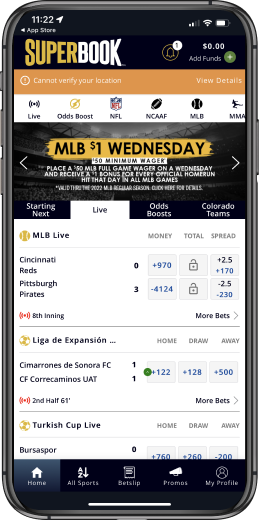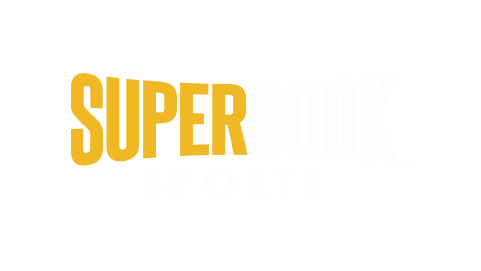 Player Props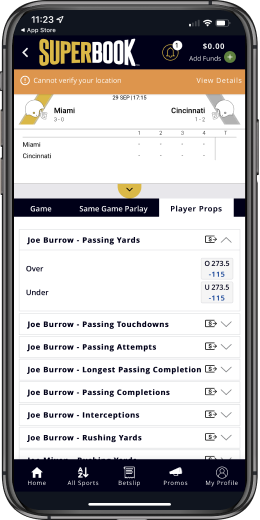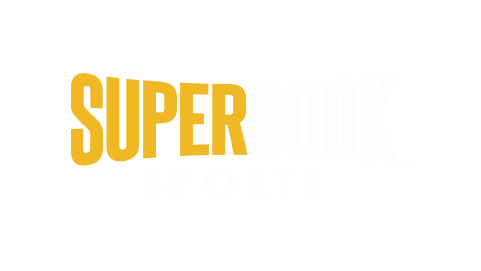 Same Game Parlay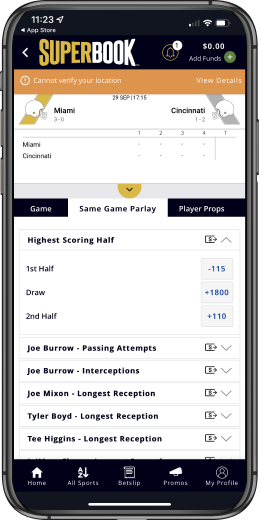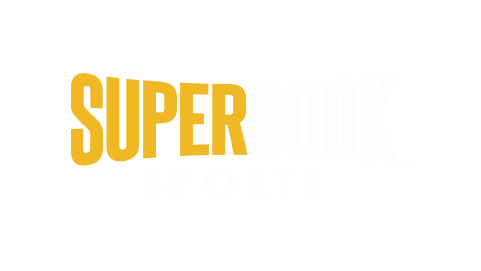 In Game Odds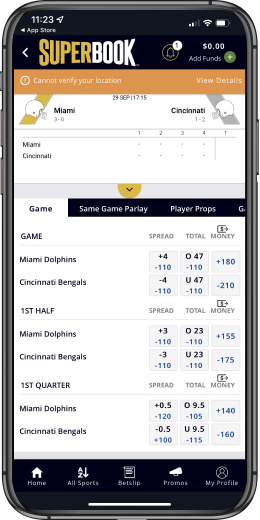 SuperBook Mobile App & Website Experience
If you've placed a sports bet in Las Vegas before, you're probably no stranger to SuperBook. SuperBook has been a cornerstone at Westgate Casino since 1993. Now SB is trying to take its brick-and-mortar experience and replicate it as best as possible in a mobile sportsbook app. Below is Action Network's thoughts on the current user experience when using the app.
SuperBook Mobile App Review
Meet the Action Network Sportsbook Review Team for SuperBook
Action Network thoroughly evaluated the SuperBook through in-house testing, data analysis, and input from experienced handicappers. Their scope of review entailed both the desktop and mobile app platforms with a specific focus on key categories such as usability, market coverage, and pricing/value offerings.

The Vegas Refund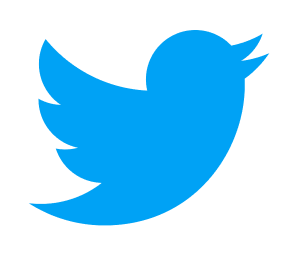 The Vegas Refund is an experienced bettor with 5.6K total bets in the Action App and 99.5K app followers (as of December 2022). Favorable pick records include NFL, NBA, NCAAF, MLB, NCAAB, and Boxing.

Steve Petrella
Steve Petrella is a lead Action Editor with an affinity for NHL and College Football Betting. He is also the author of much of the educational content on Action Network.
Mobile App Review Categories
We looked at key categories that make or break an excellent sportsbook app. Here's how SuperBook compares to other sportsbooks in the following areas:
Logging In
How easy is it to sign in to SuperBook?
The SuperBook app has recently added a Face ID login. The feature worked seamlessly and consistently over the course of the few weeks that Action's experts were reviewing the app.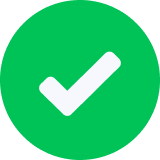 Final Verdict: Great. SuperBook offers a consistent Face ID login option that keeps it on par with other sportsbook apps such as Caesars, bet365, and theScore.
Navigation
How straightforward is finding and browsing betting markets?
SuperBook navigation is somewhat hit or miss depending on how users choose to locate their desired betting market. We evaluated navigation in two buckets: organization and in-app search.
Organization
SuperBook's organization is a little bit old-school. Every bet is listed under its own market, making it a little tedious to sift through a particular bet type.
Take receiving yards for Monday Night Football, for example. Each player is listed in their own entry - "Cooper Kupp - Receiving Yards", "Deebo Samuel - Receiving Yards", etc. There's not one single dropdown for all players' receiving yards. Ultimately, this makes navigating props a little bit more work.
In-app Search
SuperBook has a strong in-app search for two reasons:
It finds all markets that a player or team is involved in, not just by the event name. So if you search "Yankees," you'll get the Yankees game that night, but also World Series odds, AL East odds, AL Pennant odds, etc.

It groups the teams by sport. If you search "Rangers," you'll get a tab with soccer results, one for hockey, and one for baseball. That makes it easier to find what you're looking for when there is overlap between leagues.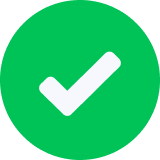 Final Verdict: Average. Overall, the organization of betting markets feels outdated compared to other sportsbooks, but the in-app search is top-class. We think DraftKings excels here.
App Speed
How quickly does the SuperBook mobile app update and respond to input?
SuperBook does not have the fastest app in the industry, but it's not slow either. Its biggest issue is that the transitions and animations from screen to screen feel a little clunky. That makes the app seem a bit slower and lower-tech compared to other sportsbook leaders. a DraftKings or FanDuel.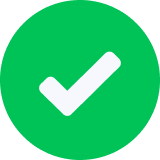 Final Verdict: Needs Improvement. In a mobile-first world, having a slow and clunky app can be a severe disadvantage for sporstbooks. Competitors like PointsBet, FanDuel, and DraftKings outpace SuperBook when it comes to app speed.
PointsBet feels and performs like a high-tech app. Its speed and response time is second to none, and we never experienced any crashes throughout our review.
Data Density
How many games can you view odds for at once?
When you're looking for quick betting action, data density is everything. App design choices like font size and white space that impact layout will determine how much information a bettor can access at any given moment without having to scroll. We tested using an iPhone 12 Pro to determine game density rankings in the mobile view on iOS. Here's what we found:
FanDuel & SuperBook-

4.5 Games

Tied BetMGM & DraftKings -

4 Games
Tied PointsBet & Caesars -

3 Games
SuperBook is tied for first regarding game data density.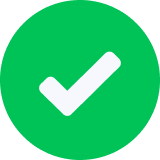 Final Verdict: Excellent. SuperBook offers some of the best game data density in the market right alongside FanDuel.
Bet Slip
How intuitive and seamless is the bet slip experience?
SuperBook's bet slip is nothing fancy. Our team really enjoyed the bet slip view for active bets. SuperBook was able to fit a significant amount of good information into that small space, which our xperts appreciated. Overall, it functions fine, but it definitely has a few small flaws:
There's no clear "parlay" button or view. You have to go into Round Robin, then the parlay will be at the bottom. That's confusing for users who don't know where to find it. And it's surprising, since sportsbooks so badly want you to bet parlays.

When you're in that parlay screen, you can't delete bets already in the slip. You have to go into the main part of the bet slip and you'll see a trash-can symbol.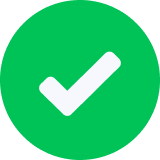 Final Verdict: Average. There's nothing special about the SuperBook bet slip that blew the team away, but aside from minor annoyances, it was not bad either. SportsBook is trailing behind competitors like Caesars.
Customer Reviews
SuperBook has created an individual app for each state where it operates. While largely the same experience, users have reacted slightly differently to the app from state-to-state. Action Network has audited user reviews from both the Apple App Store and the Google Play Store to provide a distilled list of pros and cons. But first, here is a breakdown of app ratings across the states.
Apple App Store Ratings
SuperBook Arizona
3.1/5 Stars - 28 Ratings (December 2022) - Download at Apple App Store
SuperBook Colorado
3.6/5 Stars - 65 Ratings (December 2022) - Download at Apple App Store
SuperBook New Jersey
3.2/5 Starts - 17 Ratings (December 2022) - Download at Apple App Store
SuperBook Nevada (Westgate Sports App)
2.8/5 Stars - 32 Ratings (December 2022) - Download at Apple App Store
SuperBook Tennessee
2.7/5 Stars - 21 Ratings (December 2022) - Download at Apple App Store
Google Play Store Ratings
SuperBook Sports Arizona
3.2/5 Stars - 12 Reviews (December 2022) - Download at Google Play Store
SuperBook Sports Colorado
4.1/5 Stars - 19 Reviews (December 2022) - Download at Google Play Store
SuperBook Sports New Jersey
2.8/5 Stars - 6 Reviews (December 2022) - Download at Google Play Store
SuperBook Sports Nevada (Westgate Sports App)
No available app on Google Play Store
SuperBook Sports Tennessee
3.5/5 Stars - 11 Reviews (December 2022) - Download at Google Play Store
SuperBook App Pros and Cons
As can be seen with the app ratings, generally fans approve of the SuperBook app. There is room to improve, though, based on comments left on both App Store and Google Play reviews.
Pros
Users on the App Store like that SuperBook has some of the best odds of any sportsbook

Users stated that they were offered several odds boosts that they were able to take advantage of

Bettors generally liked SuperBook's app interface and easy navigation as well as the superb customer service
Cons
Bettors had issues staying logged in to the app and that the app was lagging

Some bettors had difficulty taking advantage of the welcome offer that SuperBook features

Several bettors mentioned that SuperBook's promo offer was very misleading
Spending Controls & Responsible Gaming Policies at SuperBook
Like almost all sportsbook, SuperBook features several player controls and responsible gaming policies. We recommend configuring a setup that works best for you to maintain responsible boundaries. Be sure to educate yourself on gambling to avoid large losses. Here are the spending controls offered at SuperBook:
Self-Exclude - Restricts users from any online sports or casino wagering in their given state. Self-exclusion can be selected for one year, five years, or permanently.
Cool-Off - This allows users to lock themselves out of their account for a minimum of 72 hours and up to 364 days.
Player Limits - Set parameters on the amount of money that be deposited and wagered. Limits can be set for daily, weekly, or monthly increments.
Deposit Thresholds - Deposit thresholds of $2,500 or higher will force users to acknowledge this high threshold before being able to wager.
Betting Options & Sports Market Coverage
SuperBook prides itself on being a sportsbook that provides fair odds for a large variety of sports markets. Their stated goal is to provide users with odds for events as quickly as possible, directly from their in-house oddsmakers. SuperBook offers the most common and popular bet types that you would expect to find at any sportsbook from game lines to player props. In addition, they also offer more unique bet types like teasers, round robins, and Same Game Parlays.
Available Bet Types
Below is a complete list of bet types that users will encounter when they register for SuperBook:
SuperBook App Screenshot
Bet Type & Example

Point Spreads: Spread betting is a bet on the margin of victory (the # of points won) in a game.

Cincinnati Bengals are -3.5 Favorites over the Miami Dolphins in a point spread

Moneyline: Moneyline betting is when you pick the outright winner of a game or event.

Cincinnati Bengals are the favorite to win the game at -180 odds over the underdog Dolphins at +160 odds

Totals: Totals, also known as an over/under, are bets on the number of points both teams will combine to score in a game.

Pick either "Over" or "Under" 48.5 total points to be scored in the upcoming Dolphins vs. Bengals game

Half Bets & Quarter Bets: Half-bets or Quarter bets let a bettor treat the first and second half as separate matches. Depending on the sport, you can also bet quarters as individual wagers.

1st Half and 1st Quarter spread, total, and moneyline odds for Miami Dolphins vs. Cincinnati Bengals

Prop Bets: Short for a proposition, Prop bets wager that is not directly tied to the final score or outcome.

Player props for individual players to score "Over" or "Under" a certain amount of points for the Dolphins-Bengals contest

Futures bets: Futures bets are a bet on an event that will be decided in the future (e.g., end-of-season results).

SuperBook futures odds for the Super Bowl LVII champion
SuperBook Odds
Stay up to date on odds daily for featured events and futures markets.
Week 14 NFL Game Odds: Baltimore Ravens vs. Pittsburgh Steelers
Below is a selection of odds for the upcoming NFL game: Updated December 6th, 2022 - Odds Provided by SuperBook - Subject to Change
| | | | |
| --- | --- | --- | --- |
| Team | Spread | Moneyline | Total |
| | +3 (-110) | +140 | Over 37.5 (-110) |
| | -3 (-110) | -160 | Under 37.5 (-110) |
SuperBook Futures Odds
Here are the NFL Super Bowl futures odds: Updated December 6th, 2022 - Odds Provided by SuperBook - Subject to Change
2022 NFL Team
SuperBook NFL Super Bowl

LVII

Winner
Buffalo Bills
+300
Kansas City Chiefs
+400
Philadelphia Eagles
+450
Dallas Cowboys
+700
Cincinnati Bengals
+1200
San Francisco 49ers
+1200
SuperBook Customer Service
SuperBook Customer Service can be reached in several ways. Choose from the three options below:
Phone: 844-726-7264
Email: info@superbook.com
Contact Form: Submit your query using this online form
SuperBook Sportsbook FAQs
Where is SuperBook available?
What is the Superbook promo code?
How do I contact SuperBook Customer Service?