Why is Betting Against the Public so Profitable in Major League Baseball?
If you're familiar with Sports Insights' contrarian betting strategies, you've likely been anxiously awaiting the 2018 MLB Betting Against the Public Report™. If you're new to The Action Network or betting in general, allow me to go over some of the basics.
First off, you need to know how a sportsbook functions.
Many bettors just starting out (and even some experienced bettors) assume that oddsmakers move lines to try and balance liability and create a 50/50 split on the action. Don't assume.
Sportsbooks are not trying to balance the action — they really wouldn't be able to make too much of a profit if they did. They are okay if the public loads up on one side as long as sharps don't join in because they are able to predict who bettors will like for each game, and set the lines accordingly.
We're able to get a glimpse into their world with our betting percentages. At The Action Network, we track the percentage of bets from seven different offshore books. These allow us to see which teams the public loves each night and which teams are getting ignored. Oftentimes, lines won't even matter because bettors will have already made up their minds.
Teams like the Yankees, Red Sox and Dodgers have been historically overpriced, meaning oddsmakers shade lines because they are popular teams. Square bettors will bet on the Yankees whether they are -160 or -170, and oddsmakers know they can capitalize on public perception.
A great example of this is the Cubs' franchise turnaround. From 2014 to 2015, Chicago went from 73 to 97 wins. Oddsmakers were prepared for 2016 and 2017, though. One would imagine their 2016 campaign with 103 wins would have earned bettors a huge profit, but someone betting one unit on all of their games would have netted just about one unit. After they won the World Series, I pulled a page out of Gray's Sports Almanac and predicted bettors would lose money on the Cubs in 2017, and they did.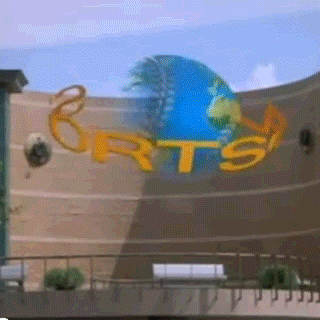 With 92 wins last year, bettors would have lost over seven units on the Cubs, a number that could have been even worse had it not been for their 19-9 September finish. Fading the Cubs for the entirety of the season was profitable for bettors and tremendously so for those who faded them when they received at least 70% of bets.
The same can go for individual pitchers. For example, Max Scherzer, not a bad pitcher, right? Couple Cy Youngs in a row, right? Since joining the Nats three seasons ago, Washington has gone 63-35 (64.3%) in his starts, yet a bettor risking one unit on all of those starts would have actually lost about a half unit.
On the other end of the spectrum, teams like the Royals and Padres have been underpriced. They lack nationwide fan bases, have lost more often than not, and are largely ignored by public bettors.
Since the 2005 season, the Padres have received 70+% of bets just 164 times. The Royals aren't that far ahead with 214 (keep in mind they won a World Series and went to two in a row). Compare this to teams like the Yankees, Red Sox, and Cardinals who each have at least 600 games with 70% of bets, and you can see what I mean about the public siding with popular franchises.
Even though the Royals have had the worst cumulative record since 2005, they have the fifth-best return on investment (ROI) over that span. This goes to show how taking unpopular teams is not a bad choice. While most folks are piling on popular favorites, contrarian bettors who go against the grain have an opportunity to find value with overlooked cellar-dwellers.
Contrarian. It's a four syllable word (and betting strategy) that savvy bettors have embraced and thrived on. What does it mean to be a contrarian? You probably understand by now, but here is what Google has to say: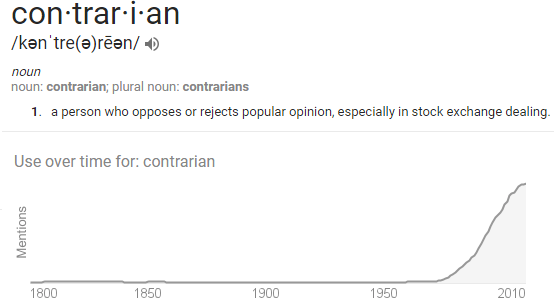 Betting against the public must have been dope back from 1900-1950, not one contrarian out there apparently.
Every season, Sports Insights members can follow the contrarian Bet Signal, which highlights the most profitable daily opportunities to go against the public. Last year, these plays had a slightly below .500 record at 150-161, but won +32.4 units due to all of the plus-money dogs. Since their inception in 2004, they have won +169.2 units with only two seasons that were not profitable.
By now, you should realize that going against the public, and often against your gut feeling, is a profitable approach. BUT, this isn't something you should blindly follow. Taking every single team that is getting less than 30% of bets is hardly a profitable approach, but if you target situations such as divisional games, teams with reverse line movement, and heavily bet games, you're going to see some mad stacks sooner rather than later.
There's plenty more where that came from, though. Check back tomorrow, as I will go over several profitable situations using Bet Labs Sports' historical database in which betting against the public has been particularly lucrative.
How would you rate this article?
This site contains commercial content. We may be compensated for the links provided on this page. The content on this page is for informational purposes only. Action Network makes no representation or warranty as to the accuracy of the information given or the outcome of any game or event.