MLB NL Cy Young Winner Odds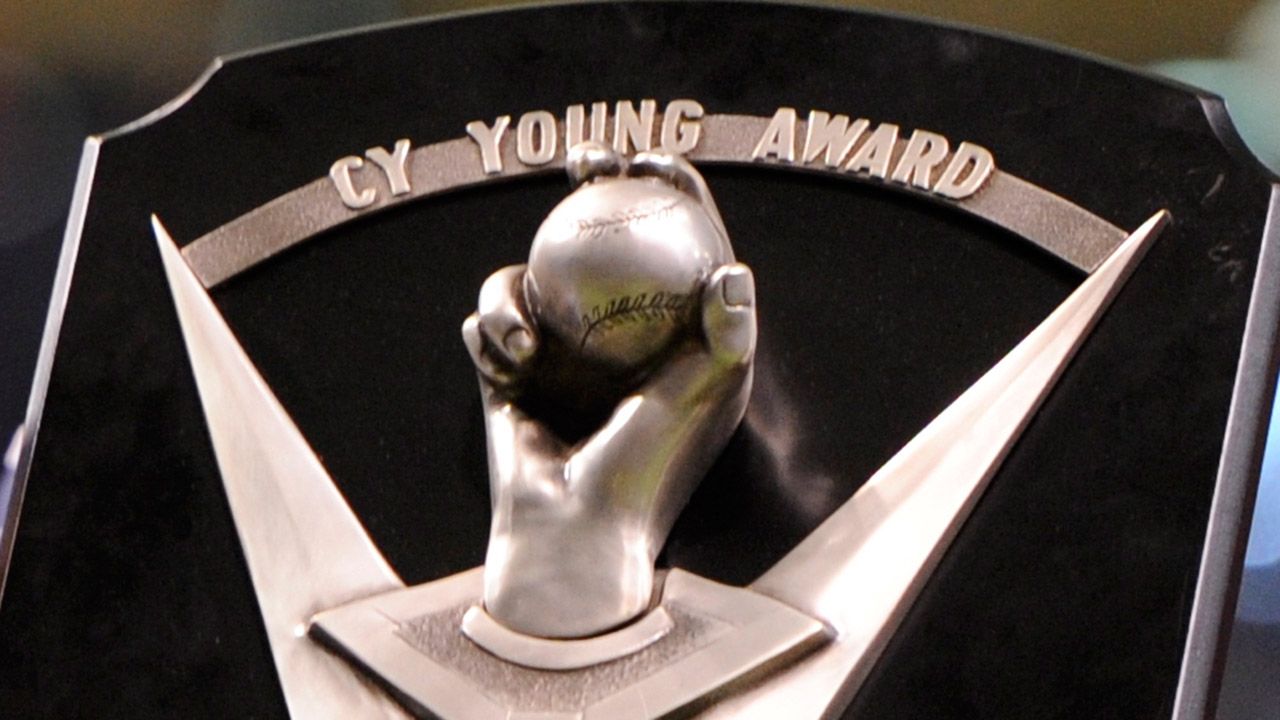 | Player | Odds |
| --- | --- |
| Sandy Alcantara - Miami Marlins | -10000 |
| Tony Gonsolin - Los Angeles Dodgers | +8000 |
| Julio Urias - Los Angeles Dodgers | +10000 |
| Zac Gallen - Arizona Diamondbacks | +10000 |
| Spencer Strider - Atlanta Braves | +12500 |
| Carlos Rodon - San Francisco Giants | +25000 |
| Tyler Anderson - Los Angeles Dodgers | +50000 |
| Max Scherzer - New York Mets | +50000 |
| Zack Wheeler - Philadelphia Phillies | +50000 |
| Edwin Diaz - New York Mets | +50000 |
| Kyle Wright - Atlanta Braves | +50000 |
| Corbin Burnes - Milwaukee Brewers | +50000 |
| Aaron Nola - Philadelphia Phillies | +50000 |
| Max Fried - Atlanta Braves | +50000 |
| Joe Musgrove - San Diego Padres | +50000 |
| Jacob deGrom - New York Mets | +50000 |
| Brandon Woodruff - Milwaukee Brewers | +50000 |
| Logan Webb - San Francisco Giants | +50000 |
| Yu Darvish - San Diego Padres | +50000 |
| Adam Wainwright - St. Louis Cardinals | +50000 |
| Merrill Kelly - Arizona Diamondbacks | +50000 |
ERA, strikeouts, innings pitched, WHIP and more go into deciding the Cy Young award candidates each season. Starting pitching is arguably the most important aspect of a team's success, which is why the winner of the Cy Young also tends to get some MVP votes. In fact, a few Cy Young Award winners have also won the MVP, most recently Clayton Kershaw in 2014.
Milwaukee Brewers starter Corbin Burnes led the NL in ERA in 2021 en route to his first Cy Young award -- one that was all but locked in for New York Mets ace Jacob deGrom to win after starting the season on an all-time pace. However, an injury ended deGrom's season prematurely and opened the door for Burnes.
The Milwaukee right-hander finds himself in the mix once again and is listed among the favorites through first half of the season. However, as we saw just a year ago, things can change in a hurry, so this race is far from over.
Who's the favorite to win the NL Cy Young award?
Here are some of the odds to win the NL Cy Young award: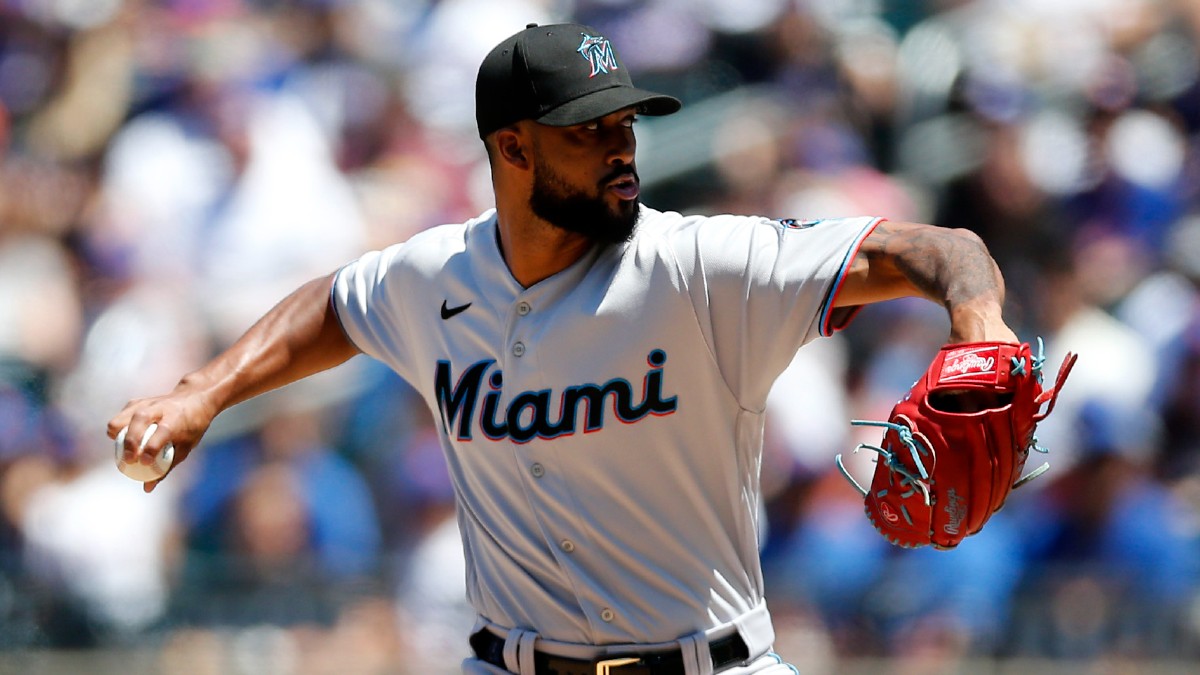 Sandy Alcantara (-130)

Corbin Burnes (+700)

Joe Musgrove (+1400)

Tony Gonsolin (+1500)

Max Fried (+1600)
Alcantara has emerged as one of baseball's best pitchers and was rewarded with a spot in the All-Star game. The Marlins don't have the biggest fanbase in the league, so Alcantara may have flown under the radar a bit longer than others. However, batters and baseball fans are now well aware of who Alcantara is and just how good he is on the mound.

It's no surprise to see the reigning NL Cy Young award winner toward the top of this list as Burnes is putting together another strong season in Milwaukee. Musgrove is anchoring the Padres rotation and will likely play a big part in whether San Diego makes the postseason. Likewise, Gonsolin and Fried have remained toward the top of this list throughout the first half of the season and given that they play for two of the best teams in the National League, it's safe to say we'll see them both take the mound in some high-profile games down the stretch.
FUTURES
Consensus
Cons.

Sonny Gray

S.Gray

Sandy Alcantara

S.Alcantara

Walker Buehler

W.Buehler

Trevor Bauer

T. Bauer

Julio Urias

J.Urias

Zac Gallen

Z.Gallen

Freddy Peralta

F.Peralta

Luis Castillo

L.Castillo

Jack Flaherty

J.Flaherty

Trevor Rogers

T.Rogers

Max Fried

M.Fried

Blake Snell

B.Snell

Jesus Luzardo

J.Luzardo

Sixto Sanchez

S.Sanchez

Mike Clevinger

M.Clevinger

Tony Gonsolin

T.Gonsolin

Kyle Gibson

K.Gibson

Ian Anderson

I.Anderson

German Marquez

G.Marquez

Adrian Houser

A.Houser

Marcus Stroman

M.Stroman

Ranger Suarez

R.Suarez

Alex Cobb

A.Cobb

Anthony DeSclafani

A.DeSclafani

Patrick Corbin

P.Corbin

Stephen Strasburg

S.Strasburg

Tylor Megill

T.Megill

Wade Miley

W.Miley

Madison Bumgarner

M.Bumgarner

Steven Matz

S.Matz

Andrew Heaney

A.Heaney

Hunter Greene

H.Greene

Carlos Carrasco

C.Carrasco

Logan Webb

L.Webb

Adbert Alzolay

A.Alzolay

Huascar Ynoa

H.Ynoa

Jose Quintana

J.Quintana

Aaron Ashby

A.Ashby

JT Brubaker

J.Brubaker

Spencer Strider

S.Strider

Merrill Kelly

M.Kelly

Tyler Mahle

T.Mahle

Kyle Hendricks

K.Hendricks

Mike Soroka

M.Soroka

Alex Wood

A.Wood

Zach Eflin

Z.Eflin

Luke Weaver

L.Weaver

Kyle Freeland

K.Freeland

Max Scherzer

M.Scherzer

Carlos Rodon

C.Rodon

Clayton Kershaw

C.Kershaw

Chris Bassitt

C.Bassitt

Josh Hader

J.Hader

Charlie Morton

C.Morton

Sean Manaea

S.Manaea

Pablo Lopez

P.Lopez

Taijuan Walker

T.Walker

Antonio Senzatela

A.Senzatela

Edwin Diaz

E.Diaz

Austin Gomber

A.Gomber

Zack Wheeler

Z.Wheeler

Miles Mikolas

M.Mikolas

Tyler Anderson

T.Anderson

Brandon Woodruff

B.Woodruff

Jacob deGrom

J.deGrom

MacKenzie Gore

M.Gore

Adam Wainwright

A.Wainwright

Eric Lauer

E.Lauer

Joe Musgrove

J.Musgrove

Yu Darvish

Y.Darvish

Kyle Wright

K.Wright

Corbin Burnes

C.Burnes

Aaron Nola

A.Nola
Previous NL Cy Young Winners
| | |
| --- | --- |
| NL Cy Young Winner | Year |
| Corbin Burnes | 2021 |
| Trevor Bauer | 2020 |
| Jacob deGrom | 2019 |
| Jacob deGrom | 2018 |
| Max Scherzer | 2017 |
| Max Scherzer | 2016 |
| Jake Arrieta | 2015 |
| Clayton Kershaw | 2014 |
| Clayton Kershaw | 2013 |
| R.A. Dickey | 2012 |
| Clayton Kershaw | 2011 |
| Roy Halladay | 2010 |
| Tim Lincecum | 2009 |
| Tim Lincecum | 2008 |
| Jake Peavy | 2007 |
| Brandon Webb | 2006 |
| Chris Carpenter | 2005 |
| Roger Clemens | 2004 |
| Eric Gagne | 2003 |
| Randy Johnson | 2002 |
| Randy Johnson | 2001 |
| Randy Johnson | 2000 |
MLB NL Cy Young Odds FAQs
Can I bet on who will win NL Cy Young?
What is the NL Cy Young award?
How can you bet on the NL Cy Young Award?
When will the NL Cy Young Award be announced?
Who won the NL Cy Young in 2021?
Who has won the most NL Cy Young awards?
Who is the NL Cy Young award presented by?
Who is the award named after?