MLB Weather Primer: What You Need to Know When Placing Over/Under Bets
Credit:
Dennis Wierzbicki-USA TODAY Sports.
Weather plays a huge role in baseball, and certain situations have historically been profitable for bettors.
Wind direction has been the best simple way to profit on over/unders, but not all ballparks are alike.
Wrigley Field is heavily influenced by wind, while AT&T Park don't pay heed to trends.
There are two major sports in America played indoors … boring! Football and baseball are played in the great outdoors and are susceptible to Mother Nature's wrath.
Though they're not going to play in snow or heavy rain like they would in football, baseball players still need to deal with two important elements: Temperature and wind — both of which can vary greatly and are heavily correlated with how batted balls react.
Below is everything you need to know when factoring weather into your over/under bets, from extreme temperatures (relative to the baseball season) and wind to a rundown of the five ballparks you should pay closer attention to.
Note that overs have historically hit at a 49.2% clip dating back to 2005 per our data at Bet Labs.
Cold Weather
Since baseball is a summer sport, it's not often that games are played in the cold. But with the bright folks at MLB continuing to schedule games at Target Field in March, you can be certain that we will get our fair share of chilly games each season.
So what is a "cold" baseball game?
The coldest game since 2005 had an average temperature of 25 degrees. And of the 33,991 games we have on record, only 212 games (or a fraction of 1%) had temperatures of 40 degrees or colder.
I think most folks would consider a baseball game below 50 degrees to be a bit nippy. But even with a nearly 1,100-game sample size, these are approximately the coldest 3% of games.
I hate to inform you that there's not a huge edge in either direction, as unders have prevailed in 51.2% of these games — probably what one would expect. However, I do believe the books have overcompensated at times.
Overs are actually 29-16 in cold games with totals lower than seven. It's not a huge sample size, but when the bar is set really low for a cold game, overs have had a significant edge.
Unders have hit in 51.9% of cold games with totals of seven or higher.
Hot Weather
The below-50-degree equivalent of hot games is 90-plus degrees, as that has a very similar sample size: About 3% of our database.
Heat and the flight of a baseball are highly correlated. The hotter it gets, the more home runs there are.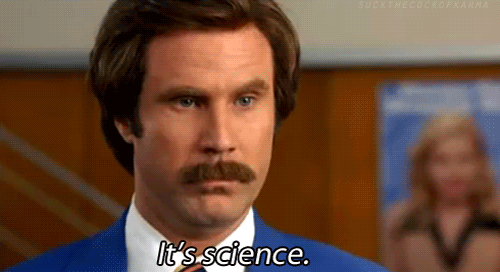 With that said, games in hot weather are going to have more runs — it's just a question of how well the oddsmakers are setting their lines.
Though the over has gone 560-530-43 (51.4%) in games of at least 90 degrees since 2005, there hasn't been a profitable edge based solely on that level of heat.
Wind
Blowing In
While temperatures haven't led to clear-cut profits, wind direction is a different story.
Taking the under when the wind is blowing in has been the best "simple" weather-related betting approach. As you can see, wind in + under = money.
It's also been a very consistent approach, as only one of 14 seasons in our database has had a record below .500.
Blowing Out
Though not as profitable as blindly taking wind-in unders, taking the over when the wind is blowing out is a solid start.
You'll notice that there are way more historical matches and that the win percentage is a few percentage points lower, but it takes only a seconds of detective work to find out that the two ballparks where the wind blows out the most frequently should be entirely left out of this equation.
AT&T Park and Angel Stadium have accounted for more than 1,500 of these matches, but overs have gone just 702-767-83 (47.8%) between the two. If you exclude them from the overall sample, the ROI nearly doubles.
---
Ballparks to Keep in Mind
Wrigley Field
The second-oldest ballpark in the nation, Wrigley Field is definitely the most important park when it comes to oddsmakers. In fact, they generally post an over/under for games at Wrigley significantly after they post the rest of the slate.
Since the field is old-school and lacks massive bleachers that can block/mitigate the wind's impact, fly balls pay more of a price than they do at other parks.
Here's how overs and unders have fared at Wrigley dating back to '05:
Overall: Overs 516-572-45 (47.4%)
Wind Out: Overs 77-44-4 (63.6%)
Wind In: Unders 99-69-12 (58.9%)
My advice: Check the weather ahead of time (night before/morning of) when there's a game at Wrigley. If the wind is blowing in or out, keep your eyes glued to the odds page and hammer that over or under once it's released.
Coors Field
You might have heard folks at our company say the Superdome is the "Coors Field of football." Well, Coors Field is the Coors Field of baseball.
Since it's located on the moon, balls don't pay attention to the normal laws of physics that you or I are used to. Therefore, batters put up some terrific numbers when playing there, which is obviously big in fantasy.
However, oddsmakers have recently put a damper on the offensive output there, as it's not uncommon to see over/unders of 11 or 12. From 2010 to 2016, overs hit at a 56.5% rate. But over the past two seasons, overs have gone just 65-93-4 at Coors — making it the best park for unders in that span.
Weather hasn't mattered all that much at Coors to be honest with you. Overs are a handful of games above .500 with the wind blowing out, while unders are a handful of games above .500 with the wind blowing in.
Though most attribute the scoring outbursts to fly balls leaving the yard thanks to the thin air, Coors' expansive outfield is equally to blame. It's the second-largest outfield in the majors, which allows for doubles and triples galore.
Not much weather can do about that.
AT&T Park and Angel Stadium
As I mentioned, these two stadiums basically have the wind permanently blowing out, but it hasn't mattered. The West Coast air is not conducive for run-scoring, which is why you'll frequently find these ballparks toward the bottom of FantasyLabs' Weather Ratings each day.
Take a look at the craziness at AT&T Park, which is where offensive players who aren't juicing their brains out see their numbers die:
Overall: Overs 505-573-57 (46.8%)
Wind Out: Overs 406-452-45 (47.3%)
Wind In: ???  (It's literally never happened)
And at Angel Stadium:
Overall: Overs 500-574-59 (46.6%)
Wind Out: Overs 296-315-38 (48.4%)
Wind In: Unders 1-0 (100%)
Wow, look at that sick cover rate for wind in unders! Mortal lock of the century if there's ever another game like that again.
Though the wind doesn't blow out as often at Angel Stadium as it does in San Fran, it still does on most nights. You'd be wise to make your over/under bets at these stadiums based on something other than weather.
Globe Life
In terms of optimal weather for offense, Globe Life Park in Arlington is second-best to Coors Field. Like Coors, over/unders are set quite high in Texas.
However, unlike Coors, weather has played a big role in Arlington.
Overall: Overs 525-543-67 (49.2%)
Wind Out: Overs 46-41-5 (52.9%)
Wind In: Unders 149-102-14 (59.4%)
At nearly 60%, unders have cashed here more than any other stadium when the wind has blown in.
Savor it while it lasts, though, because 2019 is expected to be the last season in which it is used. A new park — Globe Life Field — is under construction and will have a retractable roof, which is just about the worst thing a weather bettor could imagine.
How would you rate this article?
This site contains commercial content. We may be compensated for the links provided on this page. The content on this page is for informational purposes only. Action Network makes no representation or warranty as to the accuracy of the information given or the outcome of any game or event.