Editor's note: This story initially contained a pick and write-up on tonight's Giants-Mariners game. The bet was voided after Mariners starter James Paxton got scratched. We've removed the blurb from the story.
Tuesday is just another word for a Winning Day on this team, baby. We started the week right with a 4-2 Monday, and now it's time to take that momentum and shovel it into the engine of this train and keep it going a thousand miles an hour. The only way we can do that is to go out and get more wins today, and that is exactly what we intend to do.
---
>> Follow BlackJack Fletcher in The Action Network App to get free alerts on all his bets.
---
WINNERS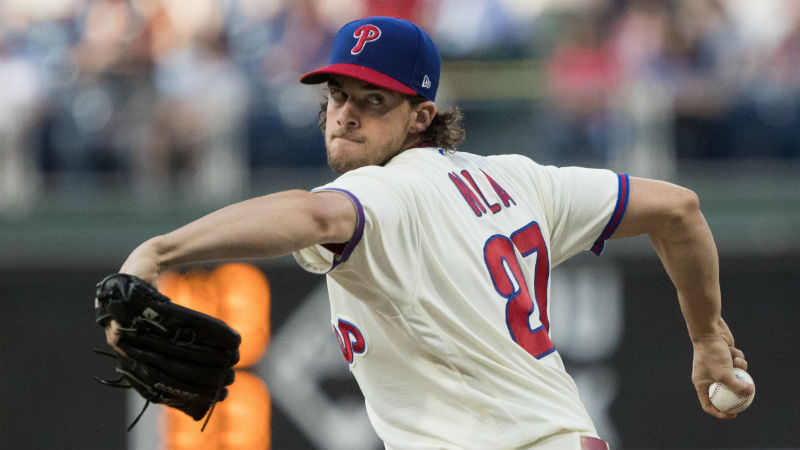 Bill Streicher-USA TODAY Sports. Pictured: Aaron Nola
Betting odds: Los Angeles Dodgers at Philadelphia Phillies
Dodgers: -111
Phillies: +101
First Pitch: 7:05 p.m. ET
This is a fantastic price to get Aaron Nola. The Phillies battled back last night against the Dodgers to take a lead and then lost it late in the game. They should come back hungry tonight. Kenta Maeda has pitched well this year (3.12 ERA), but Nola has been on a different level (12-3 record, 2.30 ERA). I like the home team at the underdog value tonight.
THE PICK: Philadelphia Phillies (+101)