Marky's Wednesday Forecast: Good Hitting Conditions on East Coast
The Highlights
Nice hitting conditions and chances of isolated storms line the East Coast.
No game has truly poor conditions for batters.
Rain could force a couple of stadiums to close their roofs.
---
Over the past couple of nights, poor hitting conditions have sat in the mid-Atlantic, while the best weather has been in the Midwest (although hitters didn't exactly take advantage).
Today, with several getaway day matinee games taking place, the nice weather has packed up and set off to the East. Wagons are known for heading west, but occasionally they do head east…
What a cinematic gem with John Candy and Richard Lewis. And if you think the late, great Mr. Candy doesn't look well in the trailer, you won't be surprised to hear that he was on grim death's door. Poor fella died during filming.
Anyway, here is the good, bad and the ugly of today's Weather Ratings:
Highest Weather Ratings
Red Sox at Orioles: 74
Rockies at Phillies: 71
Nationals at Yankees: 69
These three parks literally featured the three worst Weather Ratings yesterday, so I can say with certainty that the weather has shifted quite a bit.
At Camden Yards, the wind will be blowing out to right-center with seasonably warm temps and humidity also helping hitters. Even with Chris Sale going for Boston, the total has risen from 8 to 8.5 behind more than 80% of dollars on the over. Even though the game in nearby Philadelphia won't start until 7:05 p.m. ET., very similar conditions will still be in the area.
New York won't be quite as warm this evening, but the high humidity and wind blowing out to left field will help make those short porches at Yankee Stadium seem even shorter.
All three of these games come with a small caveat, which I will touch on more in a bit.
Lowest Weather Ratings
Indians at White Sox: 39
Angels at Mariners: 40*
Giants at Marlins: 48*
Since I started doing these weather reports, today features the most games with low ratings. In addition, the Mariners and Marlins games both could see rain. And we all know what that means …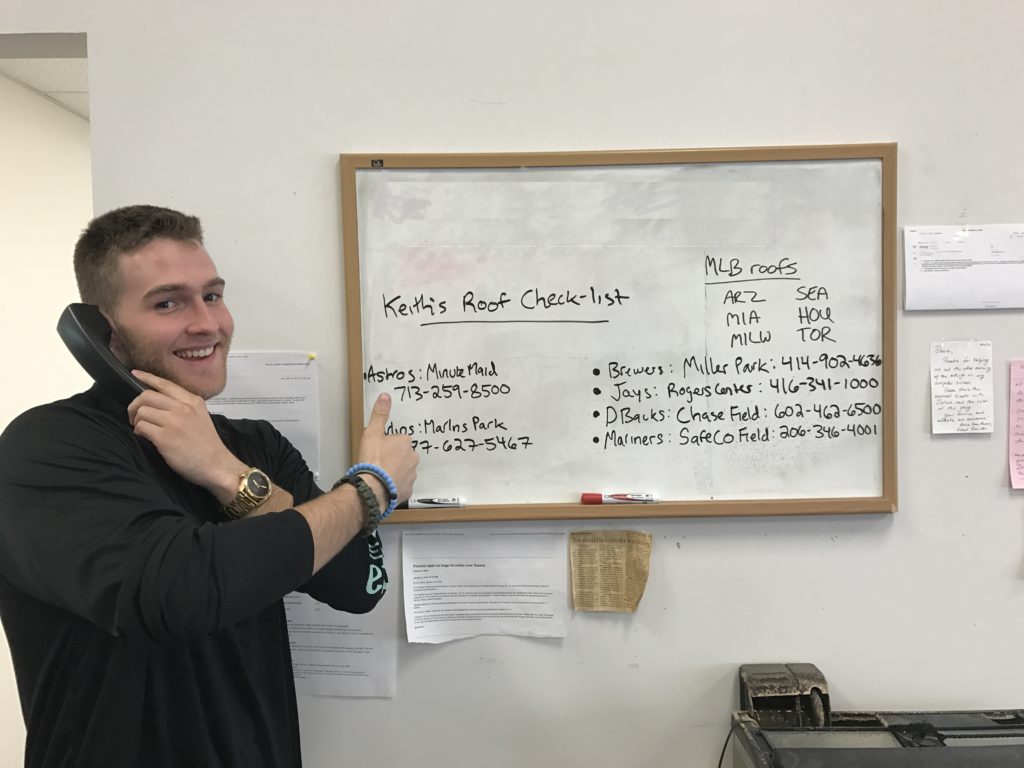 Close. That. Roof!!! I fully expect the Miami roof to be closed, but the folks at Safeco are rather hesitant to close theirs. Obviously they would do it for a big slug of rain, but I swear I've seen them keep it open during drizzles in the past. I guess they are pretty used to rain up there, though.
Rain 
No large fronts of rain are headed toward any ballpark, but most of the nice weather comes with a catch: isolated thunderstorms. You know what HHH is, right? No, not the stage name for WWE superstar Paul Levesque.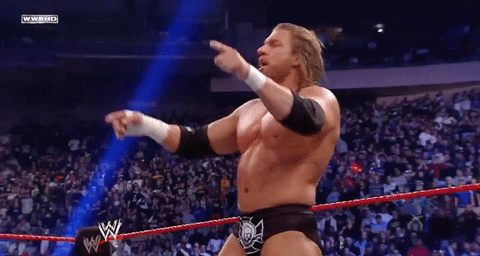 I'm talking about hazy, hot and humid. Put these three ingredients in a pot, stir 'em up and watch the cumulonimbus clouds rise like bread in an oven. If the storms do occur, they'll likely be quick.
Mets at Braves
Rockies at Phillies
Red Sox at Orioles
Nats at Yankees
Angels at Mariners