Wob: Predicting the NBA All-Star Draft … and What Every Pick Really Means
Credit:
Ken Blaze-USA TODAY Sports. Pictured (left to right): Boston Celtics guard Kyrie Irving, Los Angeles Lakers forward LeBron James.
The NBA All-Star Draft will take place on Thursday with LeBron James and Giannis Antetokounmpo serving as captains.
How will the draft play out? Rob Perez (@WorldWideWob) goes pick-by-pick.
Not everyone is married, engaged or in a relationship. No judgment here. But regardless of your marital status, we can all relate to that one person we know who has faced the impossible dilemma of choosing a best man or maid of honor for their wedding.
Sometimes it's easy: You choose a brother, a sister, or a blood relative you've always been close with.
No one will ever question your decision in this instance, and all your best friends can be groomsmen and/or bridesmaids.
But for those who are only children and/or don't have that obvious-to-everyone family member to stand next to them at the altar, the choice usually comes down to ranking members of your inner circle.
I can only speak for myself, but from childhood through my 30s, I've run with the same group of friends at every turn of life.
I value my relationship with all of them equally and hope they feel the same way about everyone in the group. So, since I'm an only child, in a hypothetical situation in which I (gulp) were to get engaged: Who would be the best man?
It's impossible to pick one without making the others feel jealous or less important. I would never do that, I'd break the rules and make them all it or none at all.
But there are similar situations outside of marriage where you don't have the option to use loyalty as an excuse to bend the law. One of those is happening on Thursday as the NBA All-Star Draft will be broadcast to the world.
Here's how the event works: The NBA's best players are figuratively lined up against the wall. LeBron James and Giannis Antetokounmpo get the burden of picking the players who join their team one-by-one until everyone is claimed.
There is a slight catch to this playground method of choosing teams, as the players who were voted in as starters must be selected first before the captains can move on to the reserve pool.
Since LeBron was the leading vote-getter, he goes first. He and Giannis will alternate picks until all 10 starters have been assigned.
Then, when the reserves become available, Giannis receives the first pick.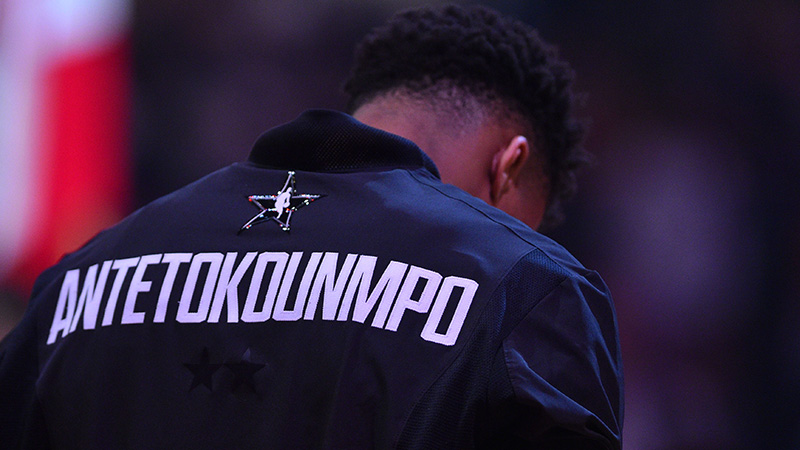 There is no running and hiding. How LeBron and Giannis make their picks may be the biggest clue of what could transpire during the upcoming, blockbuster free agency of 2019.
(I am only kind of overreacting, I promise.)
It's time. Let us over-analyze the 2019 NBA All-Star Draft, predict its order, and talk about what it all means.
1. LEBRON: Kyrie Irving
"I know you're with 'em now, but soon you will be mine. If I could bring it back, I'll probably press rewind."
We all saw the video.
We all saw Kyrie's admission and apology.
They couldn't possibly …
… COULD THEY?
LeBron never tweets anything by accident. This man is somehow more of a surgeon on social media than he is on the court or behind-the-scenes influencing managerial positions at the executive level.
Everything he posts is made available for multiple avenues of interpretation with several alibis to defend his innocence in case he's ever called out for propagandizing an agenda.
In the event Irving's apology and LeBron's acceptance is genuine, we could be headed for one of the most unlikely reunions in NBA history.
It was just two years ago that Kyrie demanded a trade away from James in a dramatic fallout between the two stars. You can't put toothpaste back in the tube. You can't rebuild bridges in which the land adjacent to the river was incinerated in the burning.
How is this even remotely possible?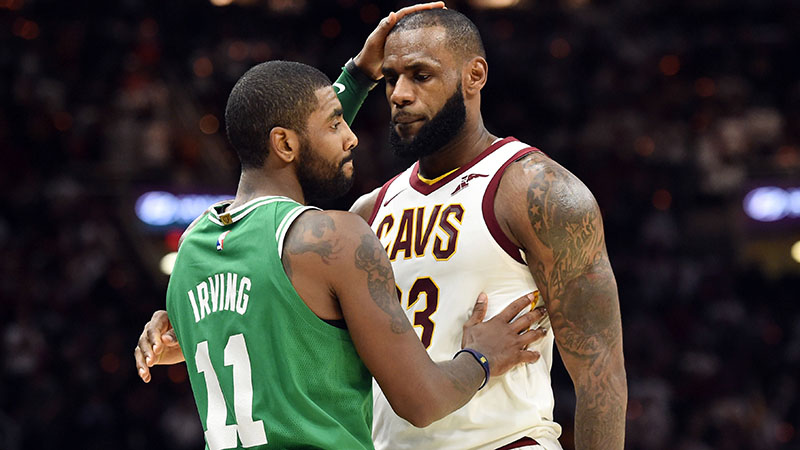 If they truly are interested in getting back together … and now that Kyrie is publicly back-pedaling on his preseason plans to re-sign with the Celtics this summer … the Lakers and their one available max contract roster spot turn their eye to Irving like Sauron realizing Frodo just put on the ring inside Mount Doom.
Since Anthony Davis can't be chosen until pick No. 9 at the earliest, there is no better way for LeBron to tell Kyrie "let's get back together" than the gesture of picking him first.
This is and will be the first step of all hell being broken loose.
Remember: Kyrie is a Celtic and LeBron is a Laker. While the two have not been in the trenches of their respective fronts for all that long, this is the Capulets vs. Montagues of basketball. Decades of rivalry, animosity, tension, and blood-shedding by the soldiers involved. The names on the backs of the jerseys change, but never the ones on the front.
LeBron has an opportunity to do himself a SOLID with Purple & Gold nation by torturing Celtics fans with this "candy on the floor" trail, leading Kyrie to Los Angeles and rekindling the Cleveland Cavaliers glory days.
Remember: Kyrie was the one who called LeBron to say sorry. Kyrie was, in this instance, the initiator. If LeBron truly accepts his apology, there is no better way to say thank you than drafting him first. It all makes just too much sense.
2. GIANNIS: Joel Embiid
Giannis showed his cards early.
"If I can pick Joel Embiid and Russell Westbrook on the same team, I'll do it."
He wants fighters on his team because he fills the "lover" category himself.
What better way to begin than choosing the biggest troll the NBA has ever seen who backs up his pettiness with the skill set of Hakeem Olajowuon, the physical dominance of Shaquille O'Neal, and the mouth of Charles Barkley?
Giannis has no loyalties to protect or free agency max slot to tempt Kawhi Leonard/Kevin Durant with.
It will be Embiid.
3. LEBRON: Kawhi Leonard
LeBron has yet another big decision to make here. Kevin Durant and Kawhi Leonard, who will likely headline the free agency class of 2019, are available to be chosen.
While Durant and LeBron may not be best friends, they have consistently collaborated off the court and it's clear they have, at the very least, a huge deal of respect for each other.
Would Durant leave Golden State to play with LeBron? It would take us hours to lay out all the reasons why and why not. As of February 2019, it feels like there is zero momentum toward this happening.
Only they know the real answer to this colossal hypothetical, and if there is even a hint of uncertainty, LeBron is going Kawhi here.
You want to talk about uncertainty, Kawhi Leonard's face is printed next to the word in the dictionary.
NOBODY has any idea what this man has planned. He has the tightest inner circle of arguably any star. All we know is that he's from Southern California, loves it there, and just bought a $13 million house in Rancho Santa Fe.
Uncle Dennis has made sure everything else is confidential. Regardless if they've spoken privately or not, I anticipate LeBron will extend an olive branch to plant the seeds of a potential partnership this summer.
This might be the only way LeBron gets a chance to talk to Kawhi about the future. He can get Durant on the phone at any time, and he's not going to pass up this rare opportunity to get some time with Kawhi, assuming he's available.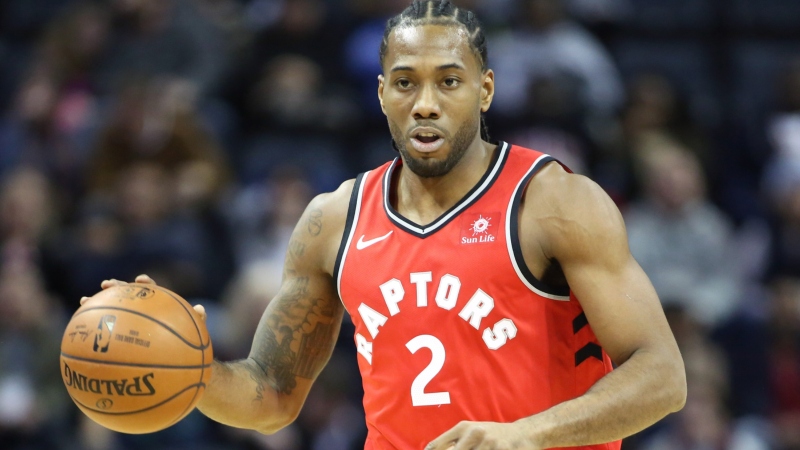 4. GIANNIS: James Harden
I could see Giannis dropping a line here during the broadcast we quote and meme for the next two years. "I don't feel like fouling out in 10 minutes" or "He's really good but really annoying" or "I love watching free throws."
Ever since he went on Instagram and said "I can be a freak on the court and in the sheets" with his girlfriend sitting right next to him, anything is possible.
5. LEBRON: Kevin Durant
LeBron at this point is trying to make everyone he might potentially be teaming up with happy, but this is where it backfires.
If I'm Durant, I'm sitting here like, "You just took Kyrie and Kawhi before me. I am the back-to-back Finals MVP. I can be a free agent too, you know. I was in an Uber commercial with you. I am offended."
I am then immediately tweeting out the highlight of me burying the Cavs from that same exact spot on The Quicken Loans Arena floor to clinch the past two titles.
Just have to make sure it's from my main account this time.
6. GIANNIS: Kemba Walker
The most underrated "fighter" in the league. Every dribble feels like it's personal. Can't have the feel-good story of All-Star Weekend getting picked last. Everybody wins.
7. LEBRON: Paul George
This is for making fun of LeBron at Harrison Barnes' wedding, Steph.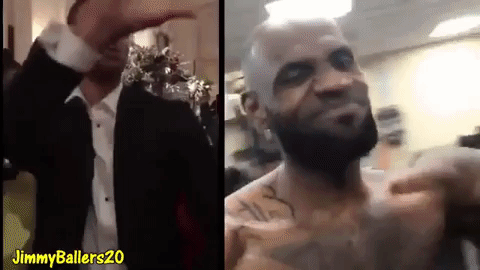 8. GIANNIS: Stephen Curry
We will all have a laugh.
---
RESERVES
9. GIANNIS: Khris Middleton
Uh oh. Would you look at that, Giannis was not able to completely avoid drama after all. Since the rules state he picks first from the reserve pool, you'd figure he, and anyone else for that matter, would be running to the ballot box to drop in the Anthony Davis selection.
But Kris Middleton is a fellow Milwaukee Buck. Not picking him here could cause completely unnecessary locker room issues for the rest of the season.
You're telling me Giannis is going to risk a championship-contending team's chemistry for a worthless exhibition game? Never happening.
10. LEBRON: Anthony Davis
The stars really did align, didn't they? Davis not being a starter and forcing LeBron to choose between him and Kyrie first is not fair.
This was the whole reason for televising the draft. Putting LeBron on the spot for THIS moment. THIS tension. THIS narrative confirmation. THIS totem pole of who is more important. I demand a recount.
11. GIANNIS: Russell Westbrook
He already told us he's picking him, so this is where it happens.
I would love nothing more than a moment where Giannis and Westbrook are standing under the hoop waiting for the ball to be inbounded. Giannis gets it and starts to bring it up the court like he always does. But Westbrook doesn't run with him. The P. Diddy staredown meme ensues.
The audacity. Westbrook plays point guard, not pass guard. How dare he take that ball. Giannis passes it backwards and play resumes.
Also, there is more Giannis funny quote potential here. "I want to get my offensive rebound numbers up." He may honestly pick Westbrook just to get some jokes off. It is not outside the realm of possibilities.
12. LEBRON: Klay Thompson
Looks at list of potential free agents
Remembers Mychal Thompson won two titles with the Showtime Lakers
Mother of God.
13. GIANNIS: Damian Lillard
14. LEBRON: Ben Simmons
Can we all agree that Klutch is the 'NWO: Black & White' of NBA agencies now? For. LIFE. Unless your name is Kentavious Caldwell-Pope.
15. GIANNIS: Nikola Jokic
Giannis is picking Jokic here for the sole purpose of attempting a full-court alley-oop at least once before the final buzzer. It can be done and they're about to prove it to you.
16. LEBRON: Bradley Beal
Just in case the Lakers strike out across the board during free agency.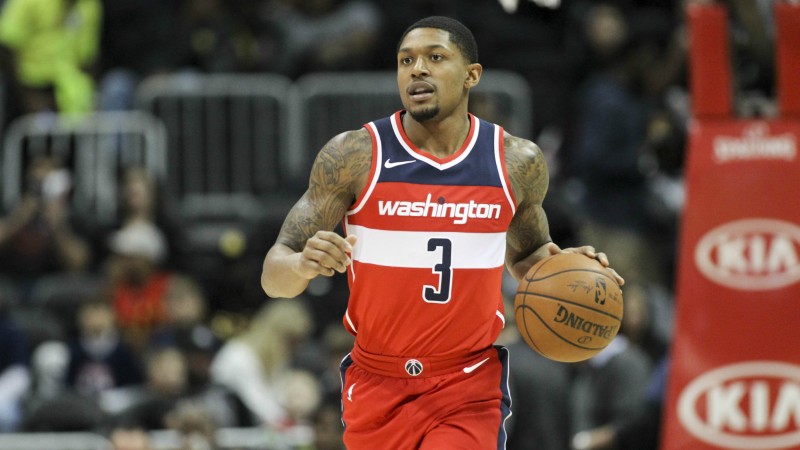 17. GIANNIS: Nikola Vucevic
Brook Lopez is balling out of his mind which means he about to get PAID this summer. We're not sure yet if that check is going to be signed by his current employer or not.
If Lopez leaves, there might not be a better option to fill the void of his absence than Vucevic, who could also potentially be an unrestricted free agent depending on what happens in Orlando.
Just unnecessarily thinking ahead here.
18. LEBRON: Blake Griffin
19. GIANNIS: Karl-Anthony Towns
20. LEBRON: Kyle Lowry
21. GIANNIS: LaMarcus Aldridge
Nobody outside of San Antonio wants to see your boring 10-foot right shoulder fade-a-ways in an exhibition game. Sorry.
22. LEBRON: D'Angelo Russell
D'Angelo is having a career season. Being chosen to play in the game is a well-deserved honor. But let's be honest: Neither LeBron nor Giannis is risking insulting a veteran for an injury replacement All-Star rookie.
Nick Young tweeting a crying laughing emoji within five minutes of this happening and then immediately deleting it is (-110).
Place your bets.