NBA Trade Deadline Warnings: Deals All 30 Teams Shouldn't Make
Credit:
USA Today Sports. Pictured: Marc Gasol, Anthony Davis, Mike Conley
The 2019 NBA trade deadline is looming at 3 p.m. ET on Thursday.
Rob Perez, Matt Moore and Bryan Mears advise all 30 teams on what they should not do this week, including why the Pelicans should not trade Anthony Davis.
NBA trade deadline week has become one of the most hectic times of the season, with superstars like Anthony Davis hanging in the balance.
Titles — be it this season or in the future — can be won by excellent and timely trades. But they can also be lost by teams making ill-informed moves.
So in the name of the latter, we recruited three of our NBA experts — Rob Perez (World Wide Wob), Matt Moore and Bryan Mears — to write letters to NBA teams advising them on what they should absolutely not do this week leading up to Thursday's deadline.
Jump to: ATL | BOS | BKN | CHA | CHI | CLE | DAL | DEN | DET | GSW |HOU | IND | LAC | LAL | MEM | MIA | MIL | MIN | NOP | NYK | OKC | ORL | PHI | PHX | POR | SAC | SAS | TOR | UTA | WAS
Atlanta Hawks
Well, you can't trade the rights to Luka Doncic away, so I think you're good.
But seriously, stay focused on long-term growth. Any deal with Kent Bazemore needs to fetch picks. Travis Schlenk gets the deal. Outside of trading Doncic, the plan itself has been really good. Schlenk has prioritized future options at every turn.
They're asking for a pick and a young mid-value player for Taurean Prince, which is weird because it's asking for a pick along with a player like Taurean Prince for Taurean Prince. But, hey, do what you can. — Moore
---
Boston Celtics
Don't panic because Gordon Hayward is a shadow of his old self. I know how you're feeling after the gruesome injury last season. We've all been there. You're in the casino and your 20 just got busted by a five-card 21 draw-out.
You're out of money and you've maxed out your daily ATM withdrawal. Do not pull out the credit card and take a cash advance.
DON'T DO IT.
You're one major piece away from the finals. We all know Jaylen Brown is struggling. We all know Terry Rozier is as good as gone at the end of the season because he needs to get paid.
That Brown/Rozier package right there plus the Kings' first-round draft pick you stole from the 76ers this past summer makes a DAMN FINE offer to anyone looking to unload … oh, let's say … a Marc Gasol or Mike Conley Jr.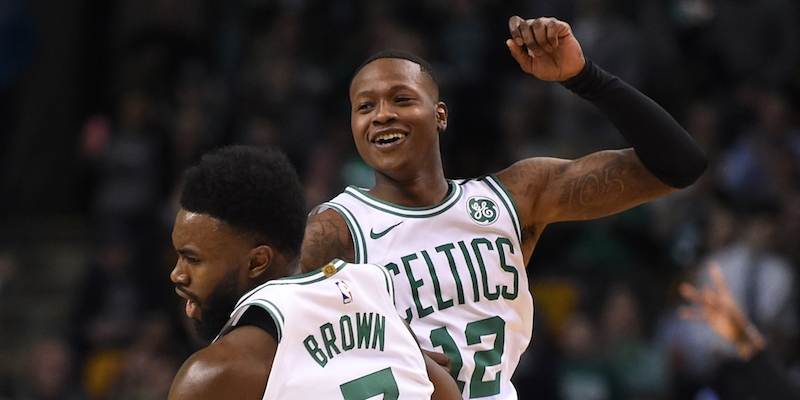 The Celtics taking on Gasol is a lot more realistic than Conley, not just because they're already stacked to the brim with guards, but Conley's cap hold would pretty much guarantee you are never getting Anthony Davis or any major free agent for the next three years.
Gasol has a $25 million player option for next season, which, as of this moment, he might actually pick up depending on which team he's playing for. That $25 million hold would handcuff the Celtics just as tight during the gold rush free agency coming up in July.
You made your bed giving Gordon Hayward that max deal — fair or not what happened to him, now you have to sleep in it and ride out this season … or you'll never even get your chance to put a team together worthy of facing the Warriors in the Finals, let alone beating them. — Perez
---
Brooklyn Nets
Do not attach a player asset to dump Allen Crabbe.
It suuuuuuuucks that he has an $18.5 million player option for next season. He's going to sign that thing at 12:01 a.m. the morning he's allowed, so honestly, the best thing you can do is turn your mailbox into a basketball hoop — that way Crabbe has no chance of ever delivering it.
In the event that fails or you want to guarantee everyone but Joe Harris, Caris LeVert, Spencer Dinwiddie, Jarrett Allen, Rodions Kurucs and Dzanan Musa are off the roster before free agency/Russell's negotiations … think of a way that doesn't involve any of those names.
You finally got your draft picks back after the Celtics stripped them off you like they were Cersei's clothes before her walk of atonement. But you guys are actually good this year and might make the playoffs. That pick will be in the late teens. It is expendable.
The core players of this team play soooo well together. Do not mess that chemistry up.
Use the first-rounder to entice a team to take Crabbe if you have to — and if you do, almost TWO max contract slots become available this summer — but not any of the core guys who Kenny Atkinson has molded into this pace-and-space war machine. — Perez
---
Charlotte Hornets
I can't honestly tell you not to do a deal.
If you trade Kemba Walker, I get it: If you love something, set it free.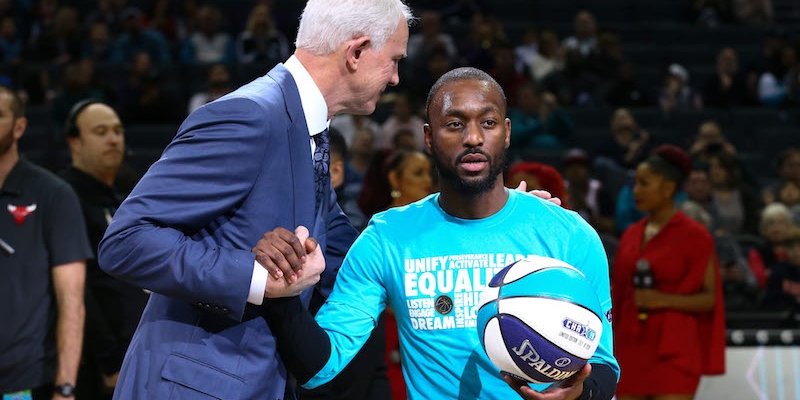 If you're targeting a piece to go along with Kemba and that means moving Miles Bridges or Malik Monk, that makes sense.
If you're offloading the big contracts, that's probably a good thing. There's not a single player on the roster I can point to and say: "No, they should totally not do this."
My only recommendation? Don't take on any big-money contracts for a non-star. Don't dig yourself a hole post-Kemba, if it comes to that. — Moore
---
Chicago Bulls
Do NOT waive Robin Lopez.
He could start at center tomorrow for about half the playoff teams. You can get a plethora of second-round picks back for him if you get creative enough and take back some salary.
Oh, who am I kidding, it's the Bulls. Just waive him and pocket the cash considerations like you always do. — Perez
---
>> Sign up for The Action Network's daily newsletter to get the smartest conversation delivered into your inbox each morning.
---
Cleveland Cavaliers
Do not trade Kevin Love.
Not a single worthwhile free agent is going to entertain an offer from Cleveland for the next decade if he's not on the roster.
Also, if you end up winning the lottery for the 40th straight time, Zion Williamson/Ja Morant/RJ Barrett are going to develop a LOT faster if they have a talented, battle-tested veteran like Love in the locker room and not just Jordan Clarkson watching highlights of Jordan Clarkson with his headphones in.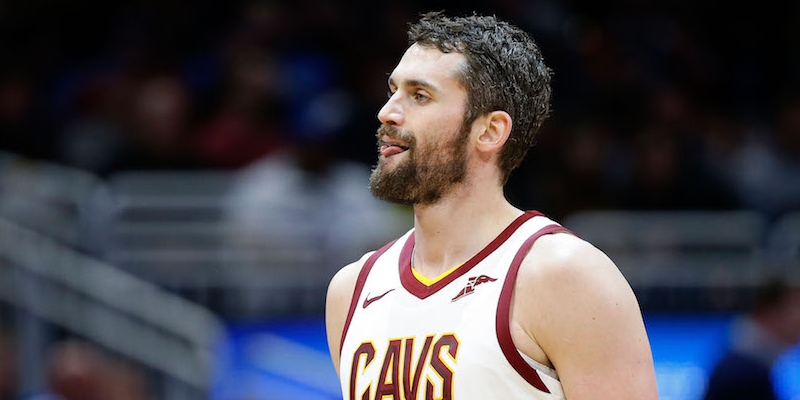 You are going to need Love at some point, on or off the court, I promise you. — Perez
---
Dallas Mavericks
Do not do anything to go after a playoff run this season.
The first and easily most important step in winning a title is having a generational talent in his prime. You got that in Luka Doncic — let him develop and don't sacrifice any more future assets, even if it means missing the playoffs for a while. You'll get there.
You made a risky, all-in move for Kristaps Porzingis.
I get it: If he hits his ceiling, him plus Luka is a deadly, title-winning combination. But it's not happening this year, so let Kristaps fully recover and turn your eyes on players or future players who will fit with those guys in a few years — when Luka is entering his prime and the Warriors dynasty is crumbling.
We've seen what happens when a franchise doesn't properly build around a generational talent — see the Pelicans with Davis or Kings with Boogie. They'll leave.
Maximize your team in a few years from now and protect Luka at all cost. He's a treasure. — Mears
---
Denver Nuggets
Don't trade Gary Harris. Not even for Anthony Davis.
These players only come around so often, I get it. But Harris re-upped with the franchise on a value deal, and two weeks after being involved in trade talks for Kevin Love, he flew to Atlanta to help sign Paul Millsap.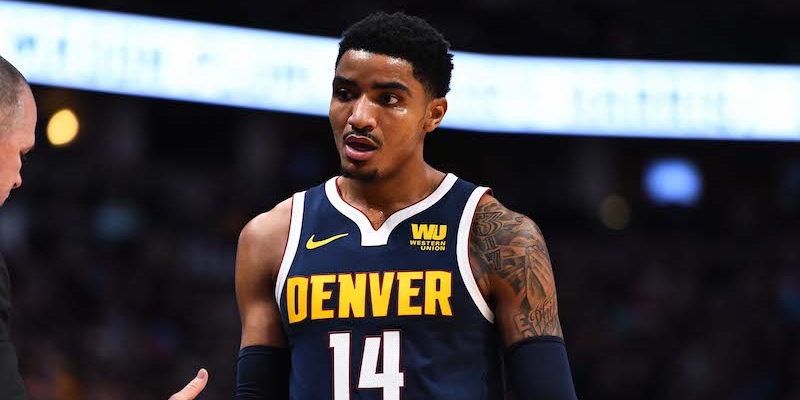 There's value to being a franchise that sets itself apart by committing to the players who give to it, especially in this era. You can set yourself apart by being truly loyal. The Lakers and Celtics don't have to be. You do.
Be careful with any Davis trade conversations. If you trade two to three starters for Davis and he walks, you're now two years into Nikola Jokic's five-year deal.
And given that apparently you have to know whether a guy is staying 18 months before the end of his contract — as it is with Davis — that would give you a year and a half to figure out a new plan to build around and keep Jokic.
Tread lightly. — Moore
---
Detroit Pistons
Don't trade Reggie Jackson.
You have no one to blame for this but yourselves. He's on the books through the end of next season, and as soon as the calendar hits July 1 he goes from a liability to a valuable expiring contract.
You're not winning anything anyway. All you have to do is make it through one more year of purgatory and you can start over. Again. — Perez
Golden State Warriors
Uh … don't make a move?
I'm generally a fan of being proactive — good is the enemy of great and all that. But those cliches obviously don't apply to what you've built, which is the greatest team ever assembled.
I get Kevin Durant or Klay Thompson might leave. DeMarcus Cousins assuredly will to get a big, long contract. Call the bluffs of those guys and don't give in to guys arguing in the locker room. It's so hard to win titles, and you've pretty much got another locked up this year.
That's all that matters. Worry about the future later. — Mears
---
Houston Rockets
I know you won't, but I'll say it anyway: Don't be complacent.
You seem to know title windows are incredibly short, and yours is right now. James Harden is in the midst of another MVP campaign smack in the middle of his prime. Chris Paul will be 34 next year and has already shown some signs of decline this season.
You showed last season that if healthy, you can give the Warriors a run for their money. Your 3-point heavy scheme increases variance, and that's exactly what you need against a juggernaut like Golden State.
And you core isn't going to be any better next year or the season after.
This could be your last chance to win a title with Harden, Paul and crew. Go after it as hard as you can. The point of the NBA is winning titles, and things move fast. This year might be your best chance for the next 30 years. — Mears
---
Indiana Pacers
Do not panic and trade one of the valuable expiring contracts — Thaddeus Young, Tyreke Evans, Bojan Bogdanovic, Darren Collison and Cory Joseph — to bring in a bucket-getter (Tim Hardaway Jr.) to replace Victor Oladipo.
Punting on the season is OK. I know y'all had dreams of the Eastern Conference Finals, but that's over now.
The star power to get you there will be back. Let Domantas Sabonis and Myles Turner carry the load in the bright lights; it's time to test them, and if they prove they're capable then that right then and there is a successful season no matter who you get knocked out by.
There is no reason to sacrifice what you've built and the cap space you will have this summer just because you're on tilt after Oladipo's injury. — Perez
Los Angeles Clippers
Don't bring in long-term money.
You play in a big market, and there have been rumors that players like Kawhi Leonard are interested in coming there this summer. Are you a long-shot for others like Durant? Sure, but getting one is the first step in getting multiple.
Your books are clear for next season: Marcin Gortat, Tobias Harris, Avery Bradley, Milos Teodosic and Patrick Beverley are all expiring contracts or have a team option for 2019-20. Your other main rotation players like Montrezl Harrell and Lou Williams are on incredibly valuable deals.
No move you can make — and I know you probably really want a better starting center after watching Gortat stumble his way through 20 minutes each night — can make you significantly better this season, and it'll only hurt your potential for max slots this July.
Enjoy your good season, be a seller if you want and keep your eye on the superstar prizes. — Mears
---
Los Angeles Lakers
Don't be afraid to part with your young players.
Let's be honest, it looks like they aren't all that good anyway. Brandon Ingram took a step forward last season, but it's clear that 39.0% 3-point mark was entirely fluky and unsustainable. He's back at 29.2%, and his career 65.4% free throw number suggests he's unlikely to be an elite shooter.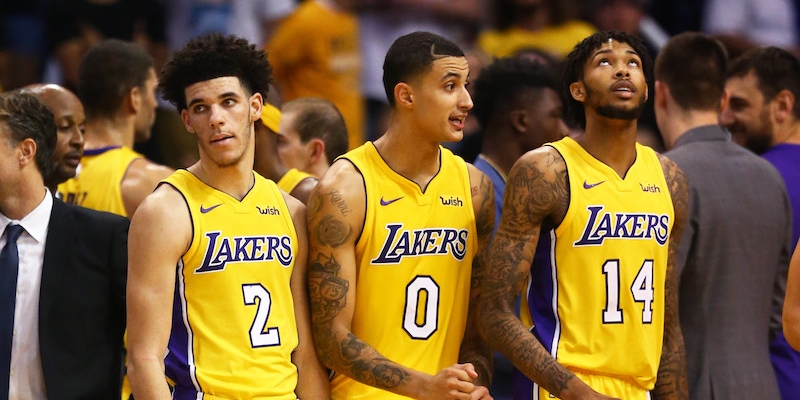 Ingram can still be good; don't get me wrong. So can Lonzo Ball and Kyle Kuzma. But this is a superstar league, and I think we're getting close to concluding those ceilings are almost assuredly not going to be reached by those young players.
Don't overvalue them and suddenly pull them from a deal to get a star like  Davis. Another superstar is the path to winning a title in the short window LeBron James has left.
Even if Ingram suddenly does develop, it likely won't be in the time LBJ is still in his semi-prime. — Mears
---
Memphis Grizzlies
Honestly, you know what you need to do.
It's hard, I get it. Marc Gasol and Mike Conley have been franchise cornerstones for years, and it's hard to let go of that core and admit it's time for a rebuild. But it is indeed time.
But there's good news: You have a future stud and potential superstar in Jaren Jackson Jr. on the roster. He could be the best player in Memphis history when all is said and done.
And he's just 19 right now. Jackson is your path to contention again, so go all-in on surrounding him with what he needs. And that includes future assets.
Your draft pick this summer goes to Boston if it falls out of the top-eight. That'll be right on the bubble: FiveThirtyEight has you tied for the eighth-worst record in the league right now with Miami.
That pick is going to convey at some point: It's unprotected in two years. Do your homework on this draft class and see if you want to turn this season into a full tank or whether you'd rather have your pick next season or the year after. And try to acquire more assets for your rotation pieces.
Jaren is the future. — Mears
---
Miami Heat
Don't trade Justise Winslow yet.
Even if you included him in a deal for a star, you don't have the surrounding talent to support him. Winslow is just beginning to show what he's capable of.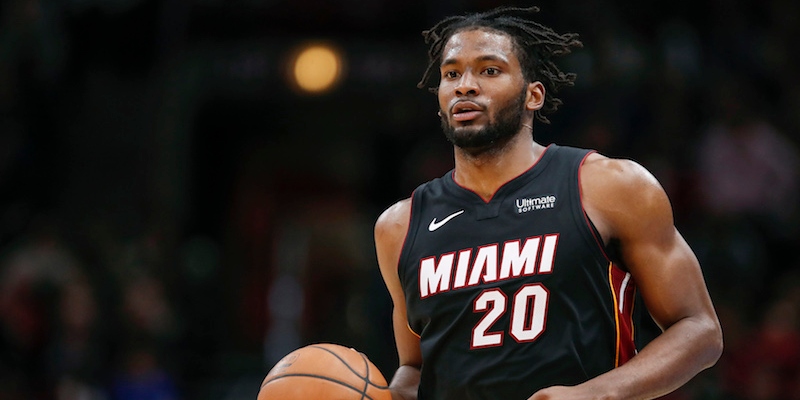 He seems like this great trade chip, but once you dig yourself out of the cap hell you created around yourself like Dante's personal Minecraft builder, he's either going to help the next phase of your franchise or help get you the next guy.
Don't take that shot yet. Hold on.
Other than that, fire away. You have crafted a vibranium cage of financial restraint around yourself. Try and get out of it. — Moore
---
Milwaukee Bucks
Do not trade Thon Maker.
I understand he's disgruntled and fallen out of favor, but I'm sorry — this is a business, not a charity. He is under contract through the end of the 2019-20 season and will then be eligible for his post-rookie contract extension.
Maker's salary could not possibly be any more favorable, and he's locked in for another full season.
If you're the Bucks, who are you going to war with as your center if Brook Lopez all of a sudden gets hurt? Ersan Ilysasova? Jason Smith? You are going to conquer the Celtics/76ers/Raptors with THIS?
Thon is essential to the team's depth and fits in perfectly to Mike Budenholzer's pace-and-space, four-out-one-in, throw-as-much-athleticism-and-wingspan-at-you-as-possible strategy.
Maker probably feels like he should be running with the starters after his successful 2017-18 campaign, but his role for now is a life raft. — Perez
---
Minnesota Timberwolves
Honestly, as long as it doesn't involve Karl-Anthony Towns, I can't really advocate against a deal.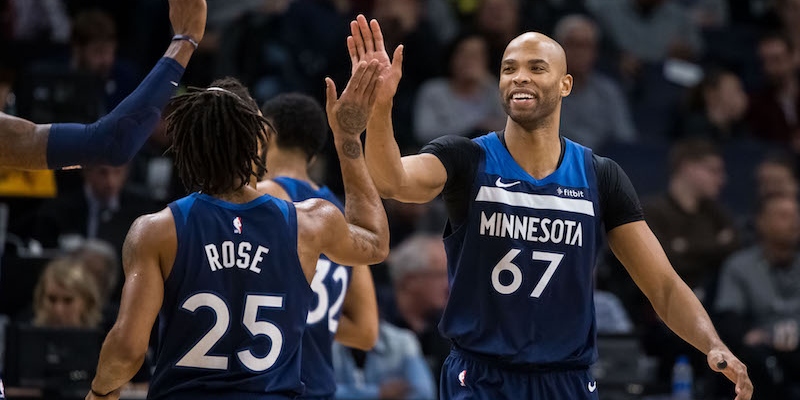 Taj Gibson should be on the block. Derrick Rose should be, too. Dario Saric might fetch a real nice return. If you can move Andrew Wiggins, by all means.
The one I would probably resist is Tyus Jones.
In a few years when the Rose/Jerryd Bayless/Jeff Teague nonsense is done, Jones is going to be a great starting point guard — good on both ends. Don't sell on him too quickly. — Moore
---
New Orleans Pelicans
Do not trade Anthony Davis right now.
Do you really think the Lakers are going to pull their offer this summer? Don't fall into that trap. You hold all the leverage right now given Davis isn't expiring, and Boston can get into the bidding war come July 1.
Sure, things are made more complicated by Davis' camp saying he doesn't want to go to Boston, which means the Celtics might not offer as much. But you don't know that for sure, and the Lakers' offer isn't good enough to take the deal immediately. Plus, I think it'll still be mostly there this summer anyway.
You'll likely have to rebuild eventually, so feel free to trade your other rotation players like Nikola Mirotic and Julius Randle. But you hold the cards in the AD situation — go ahead and block the Lakers' number until July. — Mears
---
New York Knicks
Do not turn down offers for DeAndre Jordan.
After the Porzingis trade, we know you're all-in on signing Durant and whoever he wants to bring with him. Durant and DeAndre are good friends. The guts of their relationship formed during the 2016 Rio Olympics when the banana boat was off being the Finer Things Club of the NBA.
"If I were to get married today, he'd be in my wedding," Durant told The Vertical. "That's how it is. That's my brother."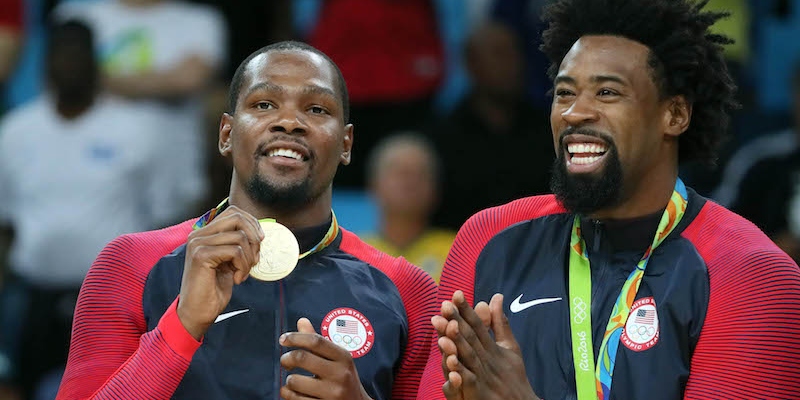 That's real. If you're trying to convince Durant to join your team, having DeAndre in place seems like one of, if not the best ways, to start.
Here's the problem, though: Jordan is on a one-year deal and is due to become an unrestricted free agent at year's end, meaning he can sign anywhere he damn well pleases. In addition, DeAndre makes ~$23 million this season.
That is a giant expiring contract that a LOT of contending teams would love to acquire to help lower their salary cap hold for next year.
Also, DeAndre is still really good (for what he does, at least). There are no shortage of playoff teams that need a battle-tested, rim-protecting center. Supply and demand — the demand is there.
Trade DeAndre without taking any money that extends into 2020, get some late draft picks and re-visit contract negotiations in July if his presence on the Knicks is indeed essential to convincing Durant.
There is no real benefit in holding on to him unless you plan to offer him the max and the extra year, which isn't happening before July 1 anyway. Unless there are specific Jordan-related marching orders from Durant's team, he's the most valuable trade asset the Knicks have right now outside of the young core guys who are going nowhere unless the name Anthony Davis is involved.
Trade him and don't look back.
You'll thank me when he re-signs in July for less than he's making this season anyway. — Perez
Oklahoma City Thunder
Sam Presti almost always wins trades — the James Harden deal being the exception, and that one had some funny contexts no one ever really talks about.
So there's very little concern here, but, surprisingly, I find myself not wanting you to make a deal.
Terrance Ferguson and Jerami Grant have made offensive leaps that get them to the level they need to be at, and any deal could sacrifice defense for shooting, and that compromises their core identity (the same way Melo did).
You should stand pat. — Moore
---
Orlando Magic
There have been rumblings of Mo Bamba being on the block. No, no, no.
Give this time. He's got so much potential, and Nikola Vucevic almost assuredly won't be on the roster next year (or in two weeks).
Making the playoffs probably seems attractive right now after so many horrible years, but bear in mind that you're only in the race because the East is horrible — not because you're good.
You have some good pieces, but you should be focused on a long-term plan. Think long-term. Don't deal for a big contract to try and boost you.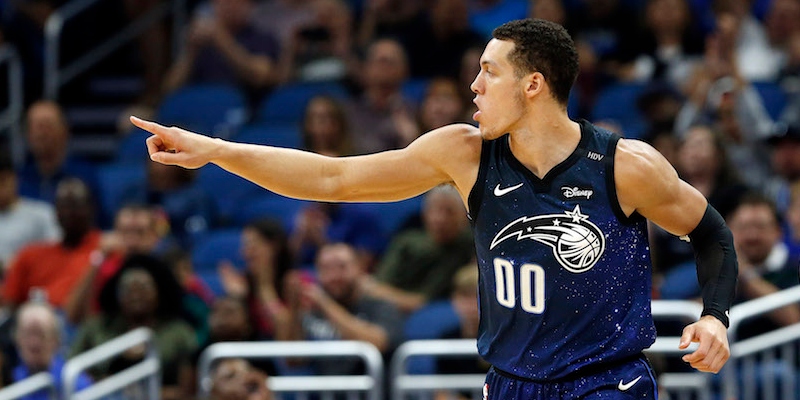 If you're going to move Aaron Gordon, move him for future assets. You honestly can gut half your roster for replacement-level pieces and still have a decent chance at the eighth seed.
You don't have to bail on the limited promise of this season, but don't get caught overvaluing what's happening, either. — Moore
---
Philadelphia 76ers
Speaking of teams that need perimeter shooting reinforcements, no team is more dehydrated than the Philadelphia 76ers.
Philly, you should do everything in your power to acquire the Terrence Rosses of the word, but that's not what this article is about.
Don't pull the parachute on Jimmy Butler. DON'T DO IT.
First of all, if for some reason Butler went onto the trading block because of his reported tiffs with Joel Embiid/Ben Simmons/Brett Brown behind closed doors, you would be selling him with an all-time low valuation.
You would be lucky to get back the equivalent of just ONE of Robert Covington or Dario Saric. Also, did recency bias really make us forget all the game-winners this man has buried since coming over from Minnesota?
Let's not act like the problems are performance-related.
Simmons/Embiid/Butler is a basketball three-headed monster. If you have any locker room issues internally, they pale in comparison to your need to surround these guys with players who can actually make a jump shot outside of 15 feet not named JJ Redick. — Perez
---
Phoenix Suns
Don't afraid to be sellers. Everyone should be on the trading block not named Devin Booker or Deandre Ayton.
Your other young guys just aren't good.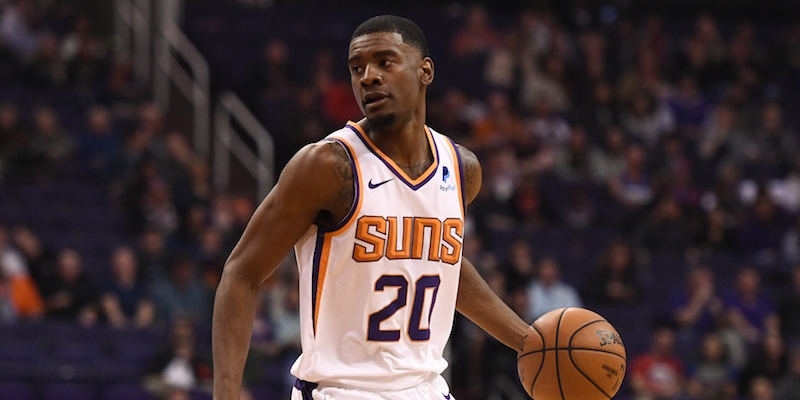 Josh Jackson currently ranks 457th out of 484 players in ESPN's Real Plus-Minus metric — something that's been the case his entire career. Dragan Bender is barely playing this season.
T.J. Warren has been fine, but he's unnecessary with Kelly Oubre and Mikal Bridges now in the mix as future core pieces. Don't feel the need to keep him just because you gave him an extension this season, but also don't shed future assets to dump him.
You have two potential stars in Booker and Ayton; those are the guys to focus on. And for the love, don't win any more games this season. You're right there with the Cavs, Bulls and Knicks in the running for the No. 1 pick, and Zion Williamson would look awfully good in Suns orange. — Mears
---
Portland Trail Blazers
Don't do a deal to double down on this core. It has a limited ceiling, which we saw in last year's playoffs.
They are regular season dynamos, but there's only so far they can go. They might get a favorable first-round matchup, might catch an injury and slide into the WCF even. But this core's ceiling has been tapped upon several times, and it seems pretty concrete.
I'm not advocating you blow it up or tear it down, but you should be open to radical reconfigurations that return approximate current value. Don't leverage future assets to try and provide supporting members to this core. Don't send a first for another mid-level replacement wing.
If you're going to do something, be bold. — Moore
---
Sacramento Kings
Please, please, please, don't get a big head with your surprising start to the season.
I get it: You've already exceeded your Vegas win total, and that 8-seed looks very enticing after so man years of mediocrity.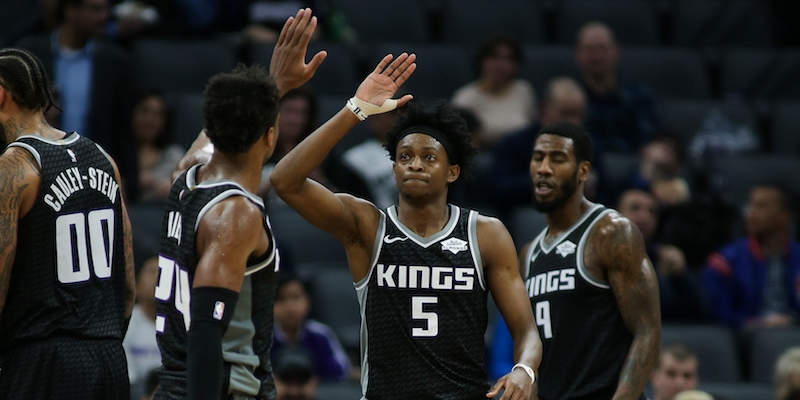 I'm not saying tank; you're already too far ahead of the bottom-dwellers, and it's likely a positive thing for De'Aaron Fox and Co. to experience a winning season. But don't make big moves, like trying to get Marc Gasol from the Grizzlies, as much as you might want to upgrade your center position for the 30th straight year.
You have a nice, young core at the moment, and Fox should continue to improve, especially alongside Buddy Hield, who has had a breakout year. I'm not saying don't make improvements: You already owe your draft pick this year, so you'll have to be creative to get future assets.
But older veterans like Gasol and Mike Conley aren't what you need. They could help with a playoff run this year, but think longer than that. Keep your options open to add talent more in the timeline with Fox and Marvin Bagley. — Mears
---
San Antonio Spurs
You're in a weird spot. Your core is solid with DeMar DeRozan and LaMarcus Aldridge, and you likely have limited time left with Gregg Popovich.
There isn't a super obvious path to title contention at the moment, but that's OK. Don't be afraid to make some moves, especially if you can swoop in on a young talent that might need a scenery change — think Orlando's Aaron Gordon as an example.
So be open to any and all moves, but please don't trade future assets to maximize this core. You currently own all of your first-round picks, and you'll likely need those in years down the road to get another superstar on the roster.
Keep doing your Spurs-y thing, but keep your eyes open on those second-contract young players who could develop under your system. — Mears
---
Toronto Raptors
You are perfect in every way.
I feel like the dude in Love Actually standing outside your door, but instead of professing my love for you, I am going to silently flash cards of your advanced analytics, Inspector Gadget length at every position and highlights of Kawhi/Siakam double-teams that result in a steal and fast break leak-out.
This team is built for war.
You boast a legit MVP candidate, depth at every position and multiple battle-tested war veterans who can go get you a grown-man bucket in the final moments of a playoff game.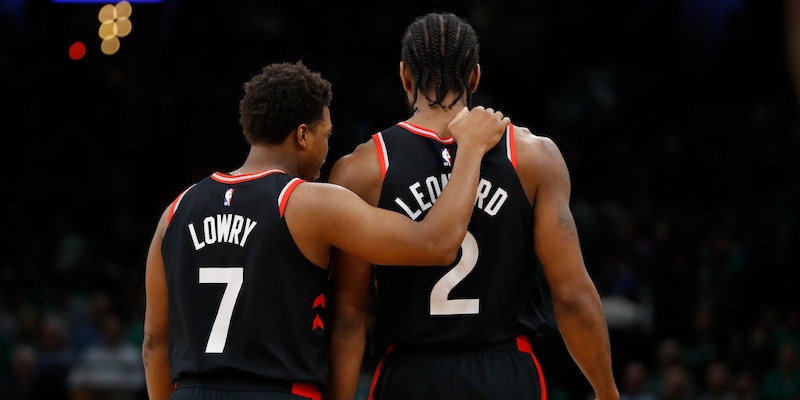 The one hole in the armor is the 3-point shooting. You'd figure between Kyle Lowry, Danny Green, C.J. Miles, Kawhi Leonard and Fred VanVleet this would be an elite firing squad — but the truth is that you're just 21st in the league in 3-point percentage. That's a number that will get you swept out of the Finals by the Warriors in three games.
You're going to have to live with it.
Terrence Ross, Kent Bazemore, Taurean Prince — all are available guys who can help you fill this void. DON'T DO IT.
You are in the most perfect position ever headed into next season. If Kawhi re-signs, you are the favorites in the Eastern Conference for the foreseeable future. If Kawhi leaves, there's an easy Plan B — a complete and immediate rebuild initiated by the tidal wave of expiring contracts you currently have on the books.
You can start anew TOMORROW if you want and get a crazy ransom paid on the players contending teams will look to acquire.
Don't worry about the perimeter shooting accuracy; it's not worth messing up what it took to get you here. — Perez
---
Utah Jazz
Don't keep Ricky Rubio. Your ceiling is severely limited.
My ongoing criticism of you is that you are schemeable on both sides of the ball. Particularly on offense. Teams will drop the big to contain Rudy Gobert, stay home on Joe Ingles and make Donovan Mitchell carry the whole team on his back, which he's not quite ready to do in a series.
Rubio is the guy holding you back there.
If you can find a consistent shooter to replace Rubio without sacrificing his defensive impact (Mike Conley), then all of a sudden you unlock a level of dynamicism the team desperately needs.
The West is incredibly balanced with good teams this season, but they're also all vulnerable to matchups. If you can solve your matchup issues, you can make a real run. But to do that you need another starting point guard. — Moore
---
Washington Wizards
Don't trade your pick to try and get a veteran addition to make the playoffs. Don't trade your pick to try and get a veteran addition to make the playoffs. Don't trade your pick to try and get a veteran addition to make the playoffs. Don't trade your pick to try and get a veteran addition to make the playoffs.
Seriously.
Don't trade your pick to try and get a veteran addition to make the playoffs.
John Wall's injury only exacerbates your need to focus on the future of your franchise and not seek short-term solutions.
The only thing you shouldn't do is be closed off to talks. Bradley Beal, Otto Porter, the works. There isn't a single asset that isn't worth looking to see what it can get on the market. You need a chemistry alignment.
Be open, but you have to focus on the future. — Moore
How would you rate this article?