NBA Free Agency: Grading All the Big-Name Deals
Credit:
Courtesy of Klutch Sports Twitter. Pictured (left to right): Rich Paul, LeBron James, Rob Pelinka.
The top of the Western conference is much tougher with the Thunder, Lakers, Rockets and Warriors all making significant moves this offseason.
Names that would have made huge waves not long ago -- Dwight Howard, Isaiah Thomas -- signed smaller deals in hopes to get back to All-Star status.
The Blazers, Magic, Bulls, and Nuggets rolled the dice on young talent with upside by offering long-term deals and lots of cash.
The front offices are on vacation, the players are beefing up in the gym, and the real NBA offseason, a brief one-month respite from the madness, has truly begun.
So with almost all the dust settled on this season (sign the deal, Carmelo!), here's a look back at the summer that was, with five-star reviews, just like your favorite app, on every big signing and trade from the team's perspective.
This post will look at the big-name signings. For the middle class, click here. For the lower level guys, click here.
---
>> Sign up for The Action Network's daily newsletter to get the smartest conversation delivered into your inbox each morning.
---
Thunder trade Carmelo Anthony for Timothe Luwawu-Cabarrot, Dennis Schröder: ⭐⭐⭐
(For a look from the Hawks' perspective, click here.)
Trading for Melo at the time was a good move, worth the risk. Unfortunately, like so many of Sam Presti's good bets, the dice rolled back snake eyes. The Thunder didn't get amazing value here; they got amazing value for what they were giving up in Anthony. Melo is effectively addition by subtraction here.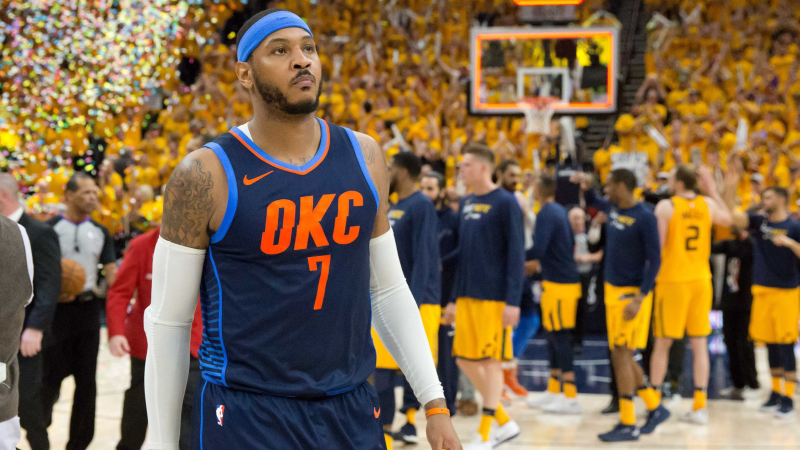 Russ Isabella-USA TODAY Sports. Pictured: Oklahoma City Thunder forward Carmelo Anthony
Getting Schröder and TLC for depth is just mitigating sunk cost. Clay Bennett, for all his warts as an owner, deserves credit for paying more in luxury tax to field a more competitive team rather than just waiving Anthony.
Suns sign Trevor Ariza, one year, $15 million: ⭐⭐
I don't get this for either side. Ariza acted as a valuable go-between with Chris Paul and James Harden, and was valuable to Houston. Ariza had consistently made moves toward teams that could win. This is the first time he's taken the money for a lottery team. I like the Suns' young core, but adding a veteran like Ariza at this point in his career at a position where they have Josh Jackson and T.J. Warren is just weird.
Did Ariza simply decide on a payday too pricey for Daryl Morey? Did things deteriorate with the Rockets' locker room after that bummer ending to the Western Conference finals? Between Ariza and Luc Richard Mbah a Moute, Houston got worse, and Ariza's chance at another title went down. Just a weird signing, but, hey, get that money, Trevor.
Nuggets re-sign Will Barton, four years, $54 million: ⭐⭐⭐⭐
Denver ponied up to keep a guy who has been vital to its culture. Barton turned down $42 million, the max Denver could offer him, last fall and bet on himself. He made another $12 million. Denver might have had him at a cheaper price were it not for a late bid from an Eastern Conference team, sources told The Action Network.
The fact that the Kroenke family, owners of the Nuggets, elected to pay up to keep a key piece in place is a positive sign. Barton moves to small forward, which creates complications in both their bench rotations and starting defense, but their hole at small forward was going to be a problem whether they re-signed Barton or not. The Nuggets are a better team with Barton, and if they hadn't signed him, they wouldn't have had room to land a replacement. There was no opportunity cost here.
Clippers sign Avery Bradley, two years, $25 million: ⭐⭐⭐
Bradley's overpaid here. His defensive impact simply hasn't shown through when you look at the numbers — individually or on a team level — over the past three seasons, no matter how much C.J. McCollum and others hate being guarded by him. Being really good at your job and impactful at your job are two different things in the NBA, fair or not. Throw in the injury and his off-court concerns, and this number looks high.
But it's at once short-term and advantageous. If the Clippers land a big fish in trade or free agency next summer, they may need a deal of this size to send back for a rotation-caliber player, and if not, they will need Bradley to fill gaps alongside whomever they acquire. It was clear the Clippers were not going to rebuild when they signed Lou Williams to that extension last year, even if they lost DeAndre Jordan (which they did). So Bradley helps them stay competitive while trying to shoot for the moon. It may be a pretty dubious plan, but that's the going style in Los Angeles basketball these days.
Rockets re-sign Clint Capela, five-years, $90 million:  ⭐⭐⭐⭐⭐
Restricted free agency is brutal, man. Capela out-played Rudy Gobert, DPOY, in the playoffs. That is a thing that happened. Capela is the perfect NBA modern center. He runs the floor. He will pass out if the help defense stops him on the roll to the dunker-spot man. He sets good screens. He switches 1-5 fluidly and deters everyone.
On an open market, he's getting over $100 million, easily. But everyone in the league knew that offering Capela a huge deal meant paying for a different player. They wouldn't get the Houston version, because Capela fits very specifically with Harden and CP3 in a way he would not fit elsewhere. And really, they would just be tying up money until the Rockets matched, which it was clear they were going to.
They let Ariza and Luc Richard Mbah a Moute go, but they were not letting Capela go, when they had the rights.
At the same time, the Rockets could have been more draconian on this. They offered him $85 million earlier in the process. He wanted a reported $100 million. He gets more than the initial offer but not what he wanted. Committing the full five years with no options both locks Capela in for another full year when he'll be 28, and it gives Capela another full year of security. A shorter deal might actually have been better for Capela than Houston, but there's also no telling what the life of centers will be like by that point.
Capela makes them so much better on both ends. He's not vital in the way Harden or CP3 are, but he's the load-bearing wall for the Rockets' house. Getting him back at less than $20 pear year is a steal.
Warriors sign DeMarcus Cousins, one year, $5.3 million: ⭐⭐⭐⭐⭐
They sacrificed nothing to get a perennial All-Star and borderline MVP candidate at a position of need who passes, shoots from the perimeter and bullies everyone on the floor. They have the locker room to withstand his hurricane-force personality and can afford to be patient with his injury.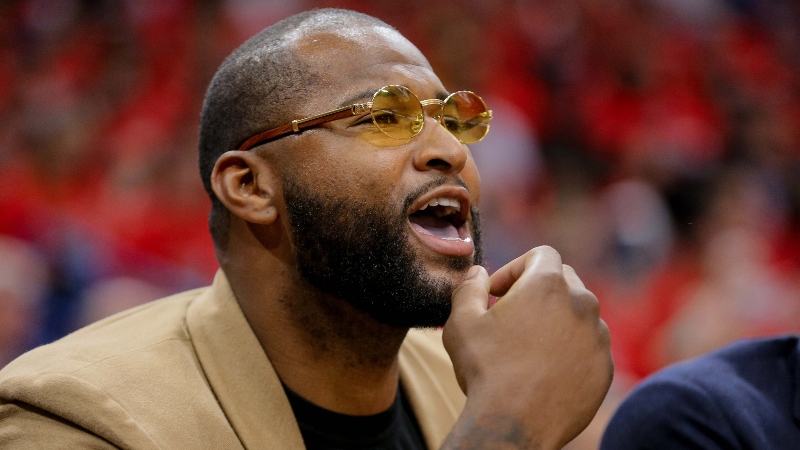 Credit: Derick E. Hingle-USA TODAY Sports. Pictured: DeMarcus Cousins.
I mean … it's kind of gross how the Warriors get better every year. We thought this last summer with Omri Casspi and Nick Young and it wasn't true, but this feels different, even if Cousins doesn't come back 100%.
Kevin Durant re-signs with Warriors, two years, $61.5 million: ⭐⭐⭐⭐⭐
They re-signed KD. It's five stars. Even if he leaves in a year, which many feel is definitely on the table, they had no say in how long this contract was. KD said he wanted a two-year deal with an option in 2019-20, so that's what he got. This one isn't complicated.
Pacers sign Tyreke Evans, one year, $12 million: ⭐⭐⭐⭐
It takes some context to understand why this isn't a five-star signing. Evans was magnificent with Memphis last season before it shut him down in a tanking effort, but that wasn't the whole story. The Grizzlies failed to capitalize on his trade value in large part because they weren't willing to take back salary, multiple sources told The Action Network at the time.
But Evans' story wasn't so simple. He wasn't sent home late in the year just because Memphis was tanking, and its inertia in free agency talks wasn't an accident, either. Evans played like an All-Star and acted like it, which was tough for a young, rebuilding roster. In Indiana, he should fit much better with a team going serious places, around a high-character, focused group of pros.
The basketball fit is excellent. Evans plays combo-guard, which means Indiana can pair him with Victor Oladipo, Bojan Bogdanovic, Darren Collison or rookie Aaron Holiday, or some combination of three of those. What was once an issue for him in being almost positionless is now a strength in the modern NBA, and his biggest area of concern, his 3-point shooting, has become a strength. Evans has shot 36% or better from deep the past three seasons.
Evans should thrive in Indiana for a team set to potentially contend for an East title.
---
>> Follow Matt Moore in The Action Network App to get free alerts on all his NBA bets during the season.
---
Thunder re-sign Paul George, four years, $137 million: ⭐⭐⭐⭐⭐
We wrote a lot about this deal at the time, but needless to say, OKC did well.
Magic re-sign Aaron Gordon, four years, $84 million: ⭐⭐⭐
It's tempting to bag on the Magic for giving this much money to a player whose game remains so incomplete. However, you can't simultaneously bag on Orlando selling low on Victor Oladipo and Tobias Harris, then bag on them for re-investing on Gordon.
Gordon had injury issues last season and shot just 33.6% from deep. The Magic haven't resolved their myriad roster issues; this team is going to be B-A-D next season. There are reasons to bail completely and start over, but the price is so good.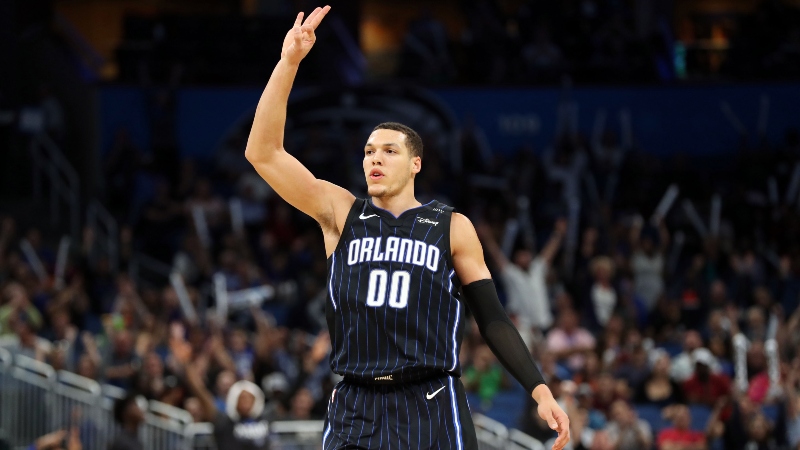 Credit: Kim Klement-USA TODAY Sports. Pictured: Aaron Gordon
Getting your best player back on his first free-agent deal at less than the max when Indiana had shown interest is a win. If Gordon doesn't take steps forward, this is going to be a disastrous anchor. But at some point you have to believe in something, right?
Rockets re-sign Gerald Green, one year, $2.4 million: ⭐⭐⭐
Keeping Green was a no-brainer. He's on the minimum, he's basically a folk hero to Rockets fans, and he's an athletic wing who's always willing to shoot. Here's what's interesting about Green. Throughout the regular season and playoffs, he was a disaster defensively, with the Rockets' defensive rating skyrocketing whenever he touched the floor.
Then, against the Warriors, when he was forced to play due to injuries to Luc Richard Mbah a Moute and Chris Paul, I kept waiting for the defense to start getting chopped into pieces like meat at a butcher shop. Instead, the defense was actually 2.6 points better with Green on the floor. Honestly, it was an impressive performance that showed how much Green gives when he needs to. Green in many ways is basically Nick Young if he were actually good.
Green fits on the team and is no-cost, so it's not an issue.
Wizards sign Dwight Howard, two years, $11 million: ⭐⭐
This is me trying to process this deal: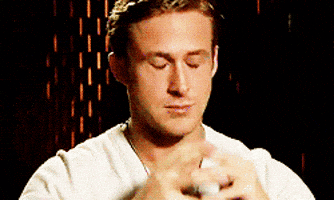 OK. We can do this.
Basketball-wise, I really don't mind this. The Hornets were a +1.7 per 100 possessions with Howard on the floor last season and a -2.9 with him off. Those are objective facts that reflect a positive impact on the game; at the very least he didn't impact the starters negatively.
The eye test is always difficult. When I posited that Howard was good to the eye test on Twitter, I got responses ranging from "you clearly never watched the Hornets" to "yeah, pretty much."
There were games where he really was impactful. He remains a stellar defensive player. Howard knows how to make the right rotations, he remains an impressive physical deterrent, and he's still able to dunk.
If Dwight Howard were not Dwight Howard this would be a good signing. Alas, he is Dwight Howard. Howard played well in Atlanta. It paid to get rid of him. He played well in Charlotte. Same deal. So now you're adding this person whom no one has been able to stand and throwing him on the most disgruntled, grumpy-pants team in the league. It's a recipe for absolute, abject disaster.
Maybe it creates some sort of Bad News Bears, Island-of-Misfit-Toys situation like the 2011 Grizzlies. But there's also a good chance it's a flaming disaster, the last in a long line of moves that finally sink this iteration of the Wizards, who were never as good as they should have been.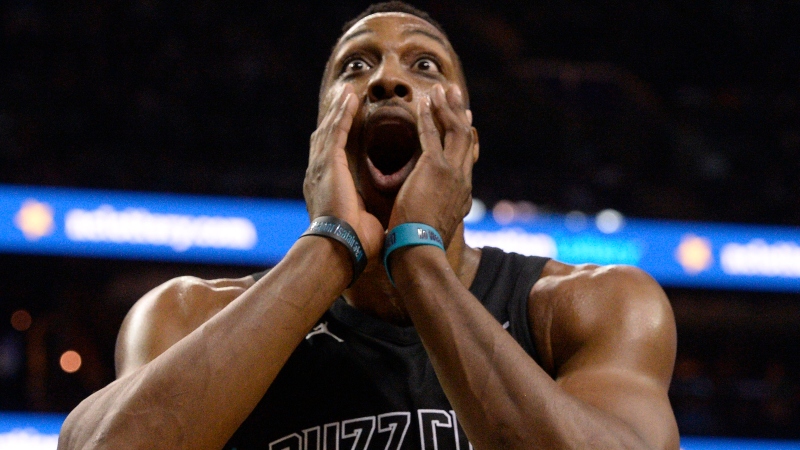 Credit: Sam Sharpe-USA TODAY Sports. Pictured: Dwight Howard.
There are also some worrying signs in the metrics, like how he was 31st percentile in defending the rim on non-post-ups. But those metrics fail to note things like how rarely opponents drove on him. Howard's best value defensively is as a deterrent. Guards get in the lane, see him lurking and don't want to challenge. That matters.
There's also the same problem that has popped up every year since his 2011 season in which he should have won MVP: He constantly goes away from the things he should offensively.
Howard had the third-most offensive post-ups in the league last season, but was just 31st percentile in efficiency scoring through them. He continues to keep trying to be a player he hasn't been since 2011. Post-ups are inherently less efficient than other shots in today's NBA, and Howard is even less efficient than the average at them.
It's madness, and he never stops.
So, once again, we're in the same place with Howard we always seem to be: If he would stop being Dwight Howard, he could be a valuable player and this could be a good signing. Regrettably, he will most likely continue to be Dwight Howard, making this yet another move that shows that if you have to talk yourself into something this much, it's probably not a good idea.
Lakers sign LeBron James, four years, $153 million: ⭐⭐⭐⭐⭐
Yes, LeBron is in L.A. Read more here … and here.
Nuggets re-sign Nikola Jokic, five years, $146 million: ⭐⭐⭐⭐⭐
This was always going to be the outcome. Jokic is the best player Denver has had since Carmelo Anthony. His defense is bad, and his limitations on switches will be an absolute nightmare in a playoff series.
He's also one of the most impactful players in the NBA. Every player who shares the floor with Jokic improves offensively. He draws attention, he forces mismatches and help, he slices teams to pieces off cuts, and he hurts small teams with offensive rebounds and big teams with his passes. He's efficient, low-maintenance (for now) and durable.
Two more things of note here for Denver: Last season, when Denver was struggling to make the playoffs, Jokic was bucking at the training staff to let him back on the court. To have "your guy" taking that approach in a contract year is definitely something you want in a market like Denver.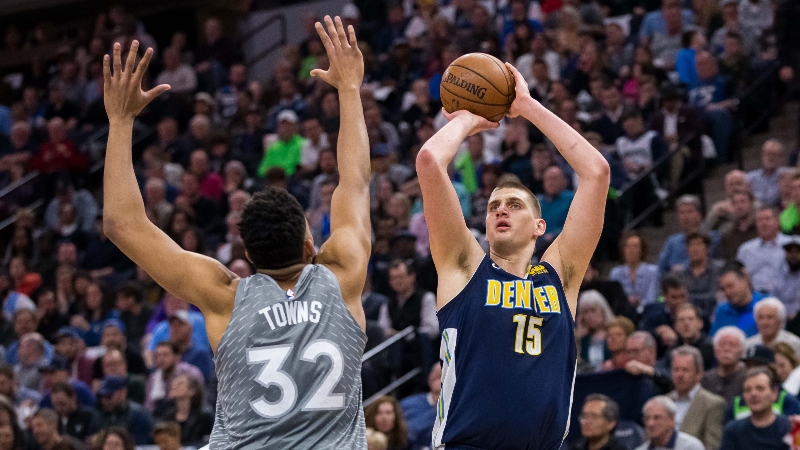 Credit: Brad Rempel-USA TODAY Sports. Pictured: Nikola Jokic (15), Karl-Anthony Towns (32).
Denver doesn't get to be picky about this, as it's trying to build an image as a franchise that takes care of its players. The Nuggets could have squeezed Jokic in restricted free agency to get a better price on him, but you risk damaging the one relationship you need more than any other. You take care of him now and try and win around him, in the hopes of keeping him when this deal comes off.
Now the question shifts to Jokic and whether he can live up to the billing as a guy worth that price tag. The metrics say yes. The eye test, even with that defense, says yes, but the playoff appearances don't. That's the test for Jokic that will ultimately reflect on this decision.
Mavericks sign DeAndre Jordan, one year, $24.1 million: ⭐⭐⭐⭐
Jordan is an instant fit here. When you're building around two young perimeter players like Dennis Smith Jr. and Luka Doncic, you want to give them shooters on the edge, and someone to pull the gravity inside. Jordan is phenomenal at the latter as one of the best pick-and-roll big men in the league.
If any attention goes toward the perimeter, a lob will be open to Jordan. And as teams try and stuff Jordan to keep him from the rim, that's only going to make rhythm shots off the pick-and-roll easier for those two.
Jordan went from underrated defensively when he was young and wild, to overrated when everyone focused on the blocks and rebounds, to underrated when people failed to see the growth he's made in systemic defense. He's a multi-rotation defender whose size deters driving, and he's a dominant rebounder.
The contract is interesting. The number is an appropriate value for a player of Jordan's ability and experience. He gets paid, they get a big upgrade. The single year is curious. On the one hand, the Mavericks risk losing him after a single season if this is massively successful. Even a two-year deal if it didn't work out well would allow them a little less urgency at the position.
However, it's just not a position you need a lot of concrete stability at. Centers have never mattered less in this league, and by the time the new crop of dominant centers rise to where you need one, the Mavericks will have had time to find another. Jordan gets to re-enter the market next summer with a higher cap and more team liquidity, and the Mavericks can continue to evolve in how their team is constructed around the young guys. This works.
Bulls match four-year, $78 million offer for Zach LaVine: ⭐⭐⭐
Hang on. Like with the Howard move, I need a second.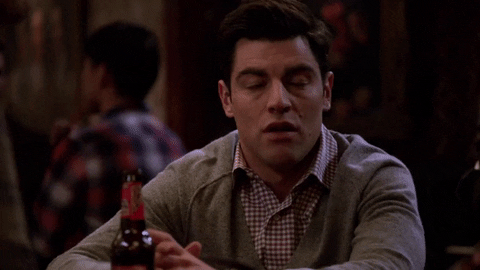 All right. So here's the problem with LaVine. He's talented, he really is. He was better than Andrew Wiggins in his last season in Minnesota before his ACL injury, but there are two distinct issues with his play: He's not a playmaker, and his defense is catastrophic. Two years attempting to play point guard still didn't generate playmaking instincts enough to get his assist rate above 3.0.
He was a good scorer, shooting over 38% from deep in the 2015-16 and 2016-17 seasons before the injury; he should return to roughly those marks. But as a one-way scorer, there's just only so much value if you're not scoring at an even higher efficiency rate.
LaVine's defensive rating was 114.9 last year with Chicago. He was coming back from injury for a tanking and rebuilding young team. It's important to stress the tough situation he was in.
That said, that figure basically is equivalent to watching cheese melt under a high-powered laser. More concerning, with Minnesota before his injury, LaVine was still at 109.5, 1.8 points worse than when he was off-court. Teams with LaVine on the floor have never had a defensive efficiency below 109.5.
---
>> Get a 7-day free trial to access all of our premium NBA articles and exclusive betting data leading up to and during the season.
---
So when the Kings threw out what is pretty close to $20 million per year for the youngster, there are a lot of reasons to watch him walk. Had the Bulls done so, I would not have hammered them for it. I would have praised them for the restraint.
But I also wouldn't have criticized the Kings for signing him, nor will I drag the Bulls for that, either.  It's all about opportunity cost. The Kings would not have missed out on a superior free agent had they signed LaVine. It only takes a look at their remaining moves to see that. (Those moves were fine, just not better than LaVine, with all his warts.) The Bulls likewise would not have spent their money better over the next four years than on LaVine.
Now, if you want to argue that the Chicago Bulls, Jordan's team, in a city like Chicago, should be more of a free agency pull to where they don't have to make those downgraded choices, OK. But cap flexibility for rebuilding teams without that pull only goes so far. That's how you wind up in trouble. You know, trouble … like offering a moderately efficient gunner who's a defensive liability a four-year, $20 million-per-year deal. Sigh.
I'll give it three stars because there's upside, and by the time the Bulls' core (whatever it looks like) is ready to compete, LaVine's deal will either be tradeable or expiring. But just know that this is more like 2.5 stars, which pains me because I love stuff like this:
Raptors trade DeMar DeRozan for Kawhi Leonard: ⭐⭐⭐⭐
This took guts. Masai Ujiri broke up a core that had won at least 45 games the past four years and was a perennial contender (at least in theory) every season, and did so the first time when LeBron packed up, clearing a way for Toronto in the East.
Leonard is better than DeRozan in every aspect. He's better from the perimeter and midrange and in the post and he's a better defender. He might be slightly worse as a playmaker. That's it. So this isn't hard to figure out.
The injury situation and his ongoing reluctance toward Toronto, with the possibility he leaves next year, knock it off a five-star rating, but it was a set of risks worth making. And if it bombs, the Raptors protected the pick and can start a rebuild.
Milwaukee Bucks sign Brook Lopez, one year, $3.3 million: ⭐⭐⭐⭐⭐
They should have given Lopez Ersan Ilyasova's contract, and Ilyasova's Lopez's contract. This was such a killer pickup for the Bucks. It simultaneously gives them a true big who can rebound and protect the rim while being able to run five-out with Giannis Antetokounmpo at omni-forward.
Lopez has become one of the best stretch bigs in the game, and at this price, he's a steal. If the Bucks need to go small, his contract won't dictate that he has to play, and his ability to find cutters and to work in the dribble handoff should benefit Khris Middleton and Eric Bledsoe. He's an underrated passer who spreads the floor. This is a perfect fit on a one-year deal; if it goes sideways, it's for very little money. Tremendous signing.
Mavericks re-sign Dirk Nowitzki, one year, $5 million:  ⭐⭐⭐⭐⭐
Just making sure we never have to suffer through the image of Dirk in another uniform and how uncomfortably weird that would be is worth it.
Just had off season drug testing. Told the guy: Did you see me move last year?? If I was on something I need to change the product ASAP!!!

— Dirk Nowitzki (@swish41) July 28, 2018
Blazers re-sign Jusuf Nurkic, four years, $48 million: ⭐⭐
You can't look at this deal in isolation; it has to be considered with losing Ed Davis and Shabazz Napier, and then recommitting here to Nurkic.
If Nurkic had hit the floor like he finished 2016-17, this was a no-brainer. Instead, his minutes decreased along with his per-game and many of his per-100 possessions stats. More concerning, he was benched several times all the way into January, with several "brink of a blowup" moments with Terry Stotts happening.
Nurkic's usefulness is dependent on two things: his passing and his defense. His defensive numbers held firm; he's a big dude who intimidates drivers with his physicality — at least some drivers. His passing took a step back. The pressure to live up to the hype fed into his worst instincts, and he became a bit of a black hole offensively.
On top of all this, he was nearly unplayable vs. New Orleans in a first-round sweep. Recommitting to Nurkic on these years and money is a move that basically indicates this is the position of the front office about how the season ended:
Nurkic was a restricted free agent in a tight market, and the Blazers still put up eight figures per year for him. They're now locked into $39.6 million next year for Nurkic, Evan Turner and Meyers Leonard.
Bulls sign Jabari Parker, two years, $40 million: ⭐⭐
This physically pains me. Parker is still good. He still does stuff like this:
He's still really good in scoring out of the pick-and-roll, and a viable spot-up weapon. It's just that he's got a concerning profile for this amount. For example, out of the pick-and-roll last season, Parker generated just one made 3-pointer as a passer, according to Synergy Sports, and only three made treys out of isolation as a passer.
And then there's the defense, which Parker outright admitted to not playing. Which, hey, props to him for his honesty, but that has to be part of the formula. Add all that to an injury profile that gives insurance agents night terrors, and the low opportunity cost we talked about with LaVine just doesn't cover enough of this.
I've always been high on Parker, since Duke, and if he gets to play more on-ball as a wing after Jason Kidd tried to make him a traditional big for some unknown-even-to-God reason, he could really break out. But there are a bunch of red flags here.
Hornets sign Tony Parker, two years, $10 million: ⭐⭐⭐⭐
Me the first time I see Parker in a uniform that's not black and gray and doesn't say "Spurs" on it: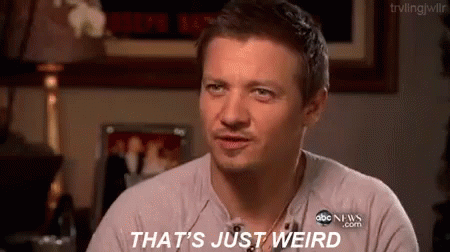 The Hornets badly needed someone to run the second unit. Their reserves last season were Marcus Paige and Michael Carter-Williams, who, God bless them, but no. Kemba Walker had one of the highest on-off court net differentials in the league, which means that, basically, the Hornets were awesome when he was on the floor and an unmitigated disaster the likes of which Western society has never seen when he was not. (They were +3.5 per 100 possessions with Walker on and -7.8 with him off. To put that in perspective, they went from the Celtics to the Kings with him on vs. off.)
Parker has slipped, especially since his injury two years ago, and he'll get shredded defensively, but he's also still Tony Parker. He's slippery, still has that hesitation dribble floater that destroys folks:
So there's still value here. It'll be forever weird not seeing him in San Antonio, but he fills a need in what the Hornets have on the roster.
Rockets re-sign Chris Paul, four years, $160 million: ⭐⭐⭐
Paul has a player option for 2022, when he will be turning 37 in the playoffs. He will make $44 million that season.
Forty-four MILLION.
I have no way to spin that positively. Even for a future Hall of Famer, even for the Point God, even for the man that helped take the Rockets to the WCF within one freakin' hamstring injury of knocking off Golden State and likely winning the NBA title, that's just so much money at age 37.
It was also unavoidable. Chris Paul, the head of the NBPA who has fought for the right of superstars to get the most money available without giving up further compromises of their limited earning potential, was never going to take a discount. This is his last big contract and he knows it, so he got the most out of it.
The Rockets had two choices: go with his deal and hope Paul figures out how to be productive through at least three seasons, with a title in there to make it worth it, or lose Paul and be back to square one with James Harden, Eric Gordon and a skeleton crew.
So they went all-in, and they'll try to figure out things around them. Paul was, of course, excellent last season. He fit with Harden and Mike D'Antoni better than anyone outside of Houston dreamed, and the team was a juggernaut, only slowed by injuries.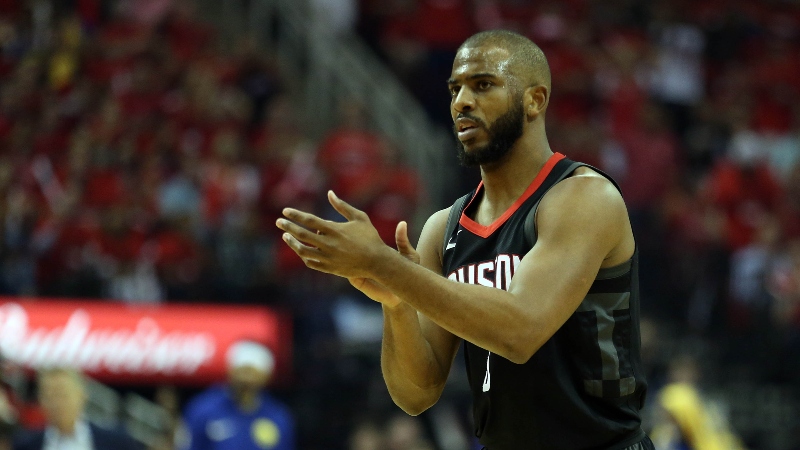 Credit: Thomas B. Shea-USA TODAY Sports. Pictured: Chris Paul.
There's a lot banking on the auxiliary moves Houston made: letting Trevor Ariza go, letting Mbah a Moute go, signing Michael Carter-Williams, a likely expanded role for Gerald Green, the likely signing of Carmelo Anthony. Those moves are related to Paul, so you have to take them together.
But in the end, the Rockets gave up a lot to get Paul, to build around the Beard and the Point God, and the returns were so great, there was no way to justify letting them go. Had LeBron made a decision more toward championships than lifestyle, it would have worked out brilliantly.
Now the Rockets face the same challenge every non-Warriors team faces when they try and contend: trying to fit massive max contracts to compete into a cap structure that inherently limits teams who are not Golden State from being able to build around them.
---
>> Get a 7-day free trial to access all of our premium NBA articles and exclusive betting data leading up to and during the season.
---
Pelicans sign Julius Randle, two years, $18 million: ⭐⭐⭐⭐
This was a sneaky fit for less than $10 million per year. Randle emerged defensively last season; Lakers personnel had said the summer before that he'd put real work in to improve in that area, and it showed. Randle is a big who can switch onto guards effectively, and that is a rare thing that's highly valuable right now.
Offensively, Randle is all attack. He's relentless in going at the rim, and is aggressive against mismatches. What gets overlooked is his passing. Randle is a brilliant passer, especially in transition. The Lakers, for incomprehensible reasons, took the ball largely out of his hands last season in those situations.
With New Orleans, he's going to have a huge opportunity, especially after Rajon Rondo took his talent to the Lakeshow. Having Randle grab the board and push it with Anthony Davis crashing behind him is a lethal combo, especially with Jrue Holiday and E'Twaun Moore spotting up.
Randle's not as good as DeMarcus Cousins, but he may be a better fit and a player who augments the team more successfully. To get a player as athletic and young as Randle for this price was a great get for Dell Demps and New Orleans.
Sixers re-sign J.J. Redick, one year, $12.3 million: ⭐⭐⭐⭐
Redick was great for the Sixers last season. Most importantly, he made the key players better. Joel Embiid's net rating was five points better with Redick on the floor, and Ben Simmons' net rating was 5.6 points better. Redick's floor spacing is crucial to punish players doubling on Embiid and those collapsing into the lane vs. Simmons with his lack of a jumper.
Redick enjoyed his time with the young team, and wanted to come back. He'll help them make another run, and this gives both sides options if Redick wants to go ring chase or if the Sixers want to pursue a max free agent. There's no downside here.
Lakers sign Rajon Rondo, one year, $9 million: ⭐⭐⭐⭐
This is the one signing they made that's controversial, but also actually makes sense and is good value. The one-year deal (again, for the zillionth time; man, there were a ton of those this year) gives the Lakers an ejection mechanism if the thing starts to tailspin.
Rondo is a tough character. Coaches have been driven to insanity by him. He's not great at listening to those in power, but he's phenomenal when it comes to young guys. The players have always liked him, to a degree, no matter how weird he can be. The guys in Chicago raved about him.
Training camp is going to be a big deal. If Rondo outplays Lonzo Ball and earns the starting spot, whether for his play or how he fits with LeBron or his relationship with LeBron or whatever, that's going to cause tension with the fanbase and, potentially, management. But you can't add a guy like that and not give him the chance to take the starting gig from a good but incomplete player like Ball.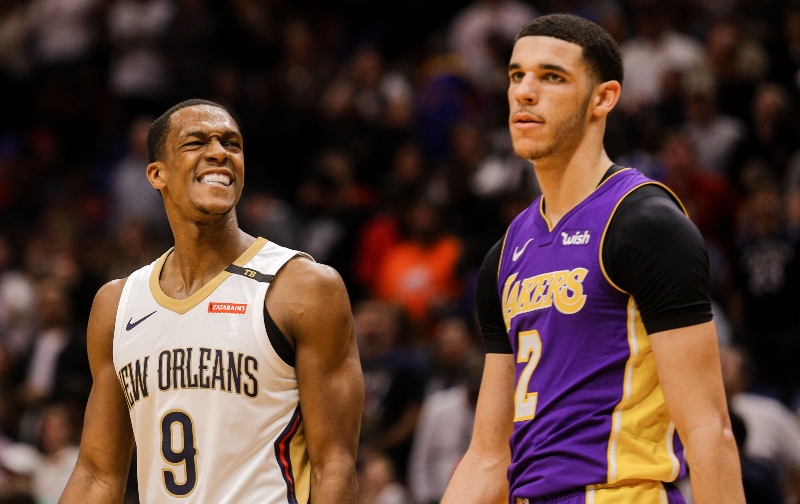 Derick E. Hingle-USA TODAY Sports. Pictured: Rajon Rondo (left), Lonzo Ball.
Rondo will, however, check out mentally at some point in the regular season. He'll coast for months, and in that span, Ball will be the starting point guard no matter what happens in camp. When the playoffs begin, Playoff Rondo will re-emerge, and that will be hugely valuable for a team so short on consistent, experienced playoff performers outside of James.
It's not an intuitive move, considering the spacing needs of the team, but for the supposed construct they were seeking (playmakers who can defend), Rondo fits the bill. He'll make the Lakers better, if his personality doesn't combust. If it does, this is going to look like a one-star.
Timberwolves sign Derrick Rose, one year, $2.5 million: ⭐
You know how you've somehow read this whole thing and how often I've said "it's a one-year deal so…" This is the exception. I get that he had a nice playoff series vs. the Rockets, averaging 14 points and 2.6 assists in the five games. But Rose played 25 regular season games last season, total. It's unlikely he plays enough games to justify the roster spot, and the chances of Tom Thibodeau letting him loose are nonexistent.
Furthermore, when he does play, he's going to take minutes from Tyus Jones, who absolutely needs to be playing as much as they can fit him in with Jeff Teague still starting. You don't want to risk a year where you limit his development. You don't want to put a ball-dominant scorer next to him at combo guard.
Oh, and his defense is catastrophic.
Oh, and he's less than a year removed from going AWOL on his team and disappearing for several days.
There's just no way to spin this as a good move. He'll have nights where he looks like a B-level MVP Rose, which is fine. It's everything else for the roster spot that makes this tough.
---
>> Sign up for The Action Network's daily newsletter to get the smartest conversation delivered into your inbox each morning.
---
Celtics sign Marcus Smart, four years, $52 million: ⭐⭐⭐⭐
Smart could have been dealt at the deadlines. There were real trade talks. Smart does not come with a pristine track record in terms of maturity, but he's also young. At some point, the Celtics accepted and embraced the fact that they are considerably better with Smart than without him.
The price seems high, but Smart starts for a lot of NBA teams were he on them. He's also a guard who brings real defensive impact. Not just "he's fine" or "he's solid," but he can change a game with a five-minute stint where he puts the opposing team into a wrestling hold (Taz-Mission).
He's also a wildly underrated passer. Smart's vision and ability to place the ball where it needs to be is not only great, but rare on the Celtics, who only have a select number of great passers.
The shooting is a problem, for sure. But it's only really a problem if the Celtics' offense is worse with him on the court than when he's on the bench, and that's not the case. Boston's offensive rating was 1.1 points better per 100 possessions with Smart on the floor.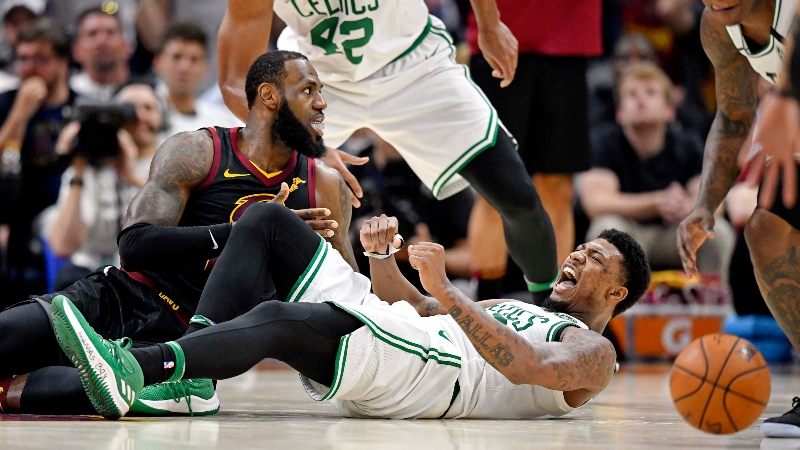 Credit: David Richard-USA TODAY Sports. Pictured: Marcus Smart (36), LeBron James (23).
It's like if you have a guy who clearly is a poor rebounder, but the team's rebound rate is still higher when he's on the floor. Best case: He's making your team better somehow that's imperceptible to the box score or eye test. Worst case: He doesn't hurt you in any meaningful way.
It's a long deal that really asserts him as a long-term core piece, and (whispers) it provides insurance if Kyrie Irving leaves in free agency next summer.
Nuggets sign Isaiah Thomas, one year, $2 million: ⭐⭐⭐⭐
The Nuggets had one problem last season, that more than their defense, or their injuries, or their losses to lottery teams, sunk them from the playoffs. The starters would build a lead, and then the bench would come in and from the last two minutes of the first quarter through the midway mark of the second, they'd bleed.
They'd bleed so badly that the lead would turn into a deficit that the starters would have to chase the rest of the quarter just to get to halftime tied. The biggest problem was their backup point guard situation after letting Jameer Nelson go in preseason.
Thomas has huge red flags. He's always been a defensive liability, as much for how his teammates react to mismatches against him as his actual defense against them. The hip injury that he didn't get surgery on the first time ruined last season. He's a fiery guy with a completely no-BS attitude, and that can cause conflict. He's bounced from team to team to team.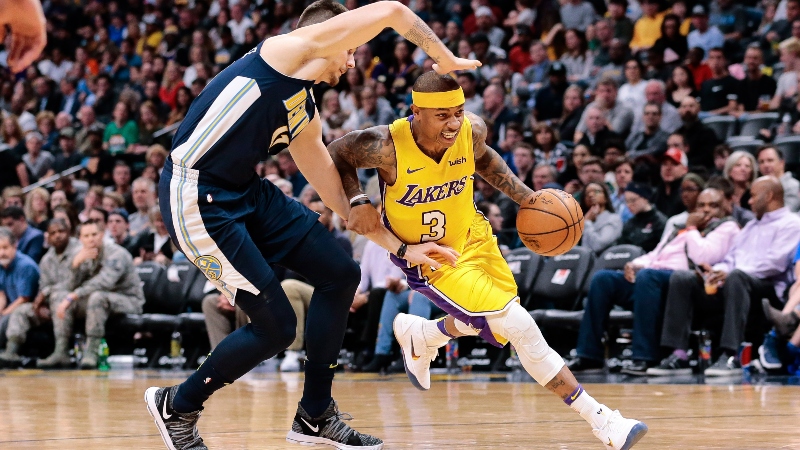 Credit: Isaiah J. Downing-USA TODAY Sports. Pictured: Isaiah Thomas (3), Juancho Hernangomez.
He's also a huge upgrade and a big get for the Nuggets. Being able to use him in combo-guard lineups with Jamal Murray and Gary Harris puts more scorers and cutters next to Nikola Jokic and Paul Millsap. He can take over a game and go on scoring binges to hold off those runs on his own. He brings real attitude to a team that could use some.
And he's on a one-year deal for $2 million.
Thomas was undervalued in the draft as Mr. Irrelevant. He was underappreciated in Sacramento. He was overvalued in Boston as the centerpiece of a would-be contender. Now he's back to being underrated, and in a position to have to fight to get his career back. There is no guy you want in that position more than Isaiah Thomas.
---
All data provided by NBA.com, Basketball Reference, and Synergy Sports.
How would you rate this article?
This site contains commercial content. We may be compensated for the links provided on this page. The content on this page is for informational purposes only. Action Network makes no representation or warranty as to the accuracy of the information given or the outcome of any game or event.