BlackJack Fletcher's Tips for Being a Successful Baseball Bettor
BlackJack is up more than 33 units betting baseball this season.
His strategy revolves around several three core principles: Look out for good pitchers on bad teams, lay the half run early and paying attention to over/under trends.
True degenerates know that baseball is probably the most difficult sport to bet. There's a high degree of variance from game to game.  Bad teams beat good teams, sometimes they even win series against good teams. The lines can get out of control quickly if you have a "name" starting pitcher on the mound.
Having said that, unbeknownst to me, I've done pretty well betting on baseball this year. I'm hitting 57% of my MLB plays, and I'm up more than 33 units on the season.
With my 2018 resume as a preface, I thought I'd attempt to lay out some strategies for being successful at betting America's Favorite Pastime.
---
>> Follow BlackJack Fletcher in The Action Network App to get free alerts on all his bets during the season.
---
Look For Good Pitchers on Bad Teams
This is a strategy I've employed for most of the season with a solid success rate. Scope the lines for a really good pitcher on a really bad team. Then look at the First Five Innings Under. The logic here is that the good pitcher won't surrender many runs, and his team's terrible offense won't score many runs.
This has worked excellently with Jacob deGrom of the Mets, Michael Fulmer of the Tigers, Blake Snell of the Rays, and Joey Lucchesi of the Padres. They don't give up runs, their terrible offenses don't score, and you cash winners.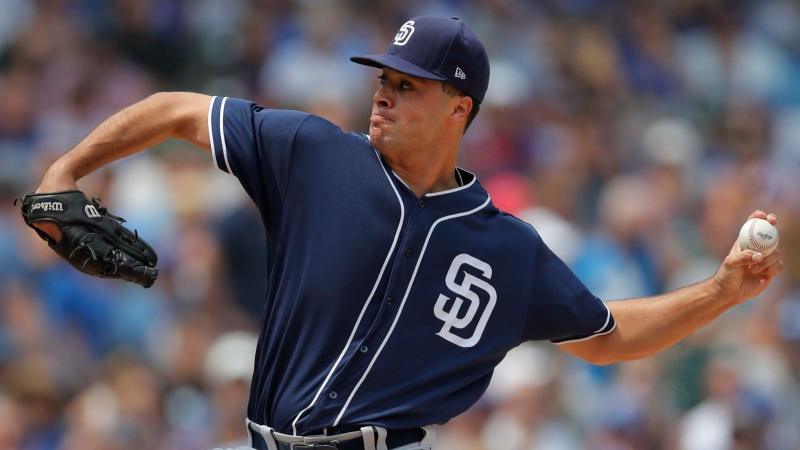 Jim Young-USA Today Sports. Pictured: Joey Lucchesi
Lay The Half Run Early 
Baseball's bullpens have become wildly unreliable this season, even more so than in past years. I trust almost none of them to hold a lead, which is why I don't love betting the run line and laying the run and a half.
Occasionally I'll bite the bullet if I love the matchup, but I've been burned by too many bullpens. Instead, I look again at the First Five Innings lines. If you like your pitching match-up or simply feel you have the team in the better position, lay the .5 and save yourself considerable juice off the money line. This is also a great strategy for taking a favorite that maybe has too high a price. For example, the Yankees today are at -196 against the White Sox. Lay that half run over the first five and it drops to -130. You save 66 cents and the Yankees only have to be ahead after the fifth inning.
Watch Your Over/Unders
When you see Clayton Kershaw and Madison Bumgarner on the mound, every Joe Q. Public bettor is taking the Under 7.5. Meanwhile, most of the sharp money is taking the over. As good as Kersh and Bummer are, they do give up runs from time to time.
Also, consider what we just mentioned about bullpens. Games can get out of hand with the 'pen very quickly. Putting eight runs on the board ain't a lot in a baseball game these days.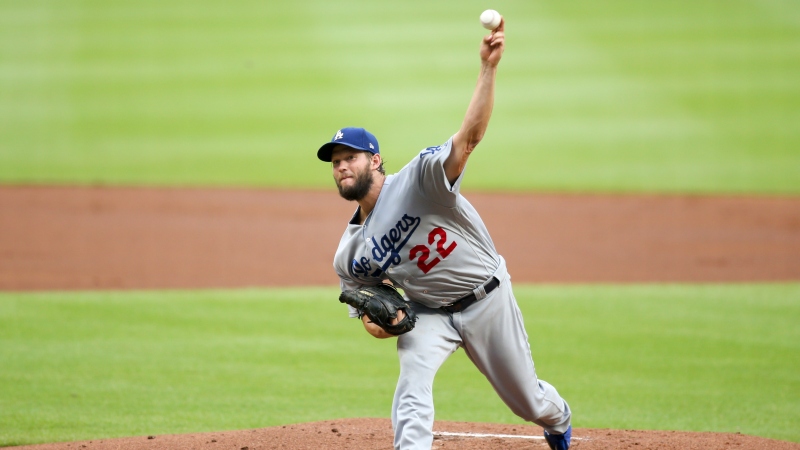 Brett Davis-USA Today Sports
This totals strategy can cut both ways though. Be wary of blindly playing overs because you like a teams' offense. The Yankees have gotten tons of Over action this year, and they have been an Under machine. New York has had 49 games hit the over, and 57 hit the under. Check your stats.
The Giants at home are a good under play, especially in the first game of a series. Totals can be a nice way to supplement your bankroll if you stay informed about how teams perform in certain spots. Also, don't discount the weather. Hot and humid weather, like we see in Texas most of the season, leads to lots of runs. Don't be shy to hit the Over 10 runs if the matchup is right.
Read The Action Network Articles Relentlessly
Seriously, this isn't just a shameless plug here. I'm in our app and on our website constantly for our baseball coverage, which consistently gives great insights.
For example, Stuckey posted a great piece on the Athletics-Rockies game not long ago, and it was filled with incredible information, notably how insanely dominant Kyle Freeland has been at home this season. I bet the Rockies and cashed my ticket based on that. Thanks, Stuck. There are articles like these every day, so read up, brother!
Let's get out there and cash some tickets, baby!
How would you rate this article?