Marky's Tuesday MLB Forecast: Coors Comes with a Caveat
The Highlights
Coors Field has the highest Weather Rating (shocker), but could also see severe storms.
Storms might spoil the fun at Wrigley Field for a second consecutive night.
---
With great risk comes great reward.
I'm not sure where that line comes from, but it's definitely said on TV and in the movies quite a bit. It also rings true for tonight's baseball slate.
Our beloved Coors Field could see some severe storms. Even some mountain twisters!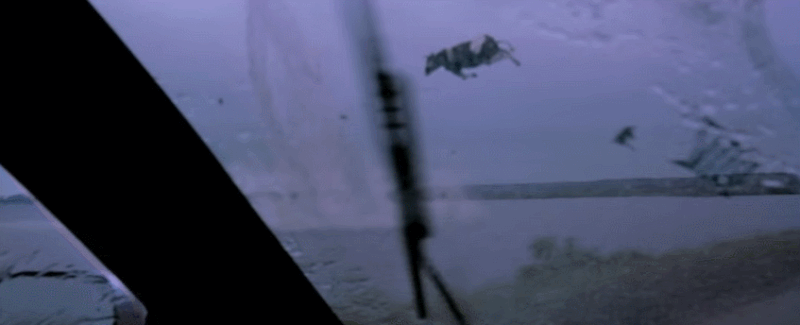 Let's dive into the Weather Ratings and the Doppler radar to see which games you need to know about before betting and locking in your lineups.
Highest Weather Ratings
Mets at Rockies: 88
Rangers at Royals: 72
Tigers at Reds: 69
Coors Field isn't popping off as high as it was last night (97), but still easily tops the list with an 88. There is going to be some wacky weather in the Denver area all day, and while you may be inclined to load up on bats at Coors like you would any other day, you may need to err on the side of caution. More on this game in a bit.
Kansas City has cooled down a bit over the past couple of days, but with temperatures still in the low 80s and wind blowing out to left, bats should continue to benefit at Kauffman Stadium.
The Cincy weather stats are almost identical to Kansas City's on paper: 83 degrees, wind blowing out to left around 5 mph and humidity in the upper 60s. The Weather Rating is a hair lower, but this game also comes with a chance of rain.
Lowest Weather Ratings
Marlins at Giants: 26
Braves at Blue Jays: 36
Athletics at Padres: 41
A couple of West Coast games find their way onto the bottom of the list per usual. Even though the weather in San Francisco is the worst for bats on the slate, bettors are still expecting runs to be scored with Dereck Rodriguez facing Dan Straily. Nearly 90% of dollars wagered on the total have been on the over, which has caused it to rise from 7.5 to 8.
The weather should be warm enough for our friends north of the border to keep the Rogers Centre roof open and they have already said it will stay open. That hasn't stopped them from closing it in the past, but I suppose I believe them this time. No reason to close the top when the temperature will be around 70 degrees for the duration of the game.
Rain
Last night had plenty of rain concerns. Tonight isn't looking quite as bad, but there are still a couple of games that scare me.
Dodgers at Cubs
Like last night, the Cubs game concerns me the most. The game could start on time, but widespread thunderstorms and rain will be in the area and based on the radar, and they appear to be slow moving. There might be a repeat of last night's weather.
Mets at Rockies
Coors Field has a forecast similar to last night's. Even though yesterday's game wasn't affected by serious storms, there's a chance for some this evening. There's even a tornado watch in the area leading up until game time. As far as postponements go, I'd be more concerned about the Cubs game, but this could certainly see a delay.
Tigers at Reds
The Reds game could be hindered by the same batch of storms that Chicago will get. This weather system should stay clear of Cleveland to the north but has a chance of interrupting the folks chowing down on Skyline Chili in the later innings.