Sharp Movie Rewind: Setting the Gold Medal Odds in "Blades of Glory"
Every so often we'll take a break from analyzing real-life events and look back at some of our favorite sports movies with the intention of setting odds on the film's pinnacle showdown. With the XXIII Olympic Winter Games in full swing, let's break down the most epic clash in figure skating's fabled history. Without further ado, the story of the 2006 World Winter Sport Games: "Blades of Glory".
"Blades of Glory" chronicles the unlikely rise of America's second-ever gold medalists in pairs figure skating. Chazz Michael Michaels and Jimmy MacElroy were once intense rivals who tied for gold at the 2002 Games and made a scene during the medal ceremony, causing them to get banned from future competitions. But three-and-a-half years later, both skaters found a loophole: They were allowed to compete in any non-singles figure skating event. So they decided to partner up.
America has had its fair share of internal Olympic feuds. Swimming recently saw Michael Phelps and Ryan Lochte's epic rivalry, while Tonya Harding orchestrated an attack on rival Nancy Kerrigan back in 1994. But no games have ever seen two stars such as Michaels and MacElroy eventually work through their differences to team up for the good of the country. How would Vegas treat the sport's first pair of male competitors? Let's take a look at the duo's main competitors from the movie to help set the odds for the gold medal showdown.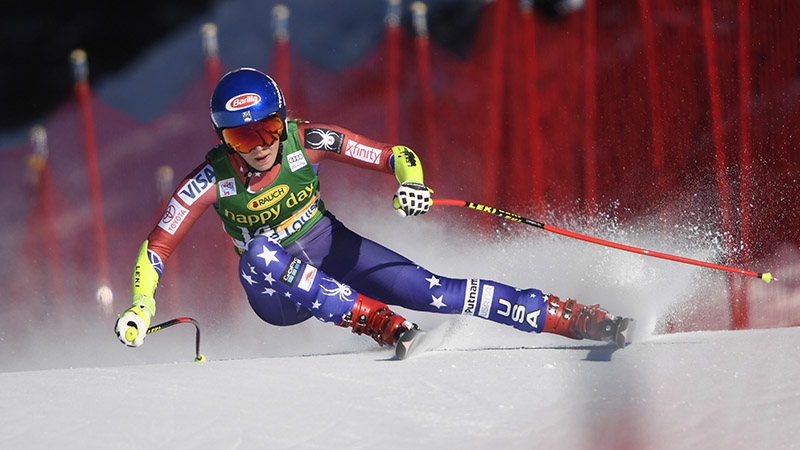 The Setup
"Troubled childhood? If you consider a 9-year old kid with a 35-year old girlfriend troubled." — Chazz Michael Michaels
Michaels is the bad boy of America's figure skating team, as well as the only four-time national champion to also win an adult film award. He grew up in Detroit and was discovered in the city's ever-competitive underground sewer skating scene. Bettors and females alike were drawn to Michaels' unorthodox swagger, as well as the self-proclaimed sex addict's personal philosophy: Clothing optional. Predictably, his X-Rated routines led to plenty of controversy with judges and diehard fans.
Perhaps the most-impressive segment of Michaels' routine was his insistence on staying under his rivals' skin — even in the midst of a championship performance:
Despite his unwavering confidence, sharp bettors remained wary of Michaels' erratic ways. He admitted to not remembering his loss in Oslo due to competing under the influence of quaaludes. And who could forget Michaels' drunkenly-charged dismissal from local children's skating attraction The Grublets? Public bettors couldn't help but get behind skating's most volatile star, but even they couldn't guarantee Michaels would be able to mesh with his former worst enemy.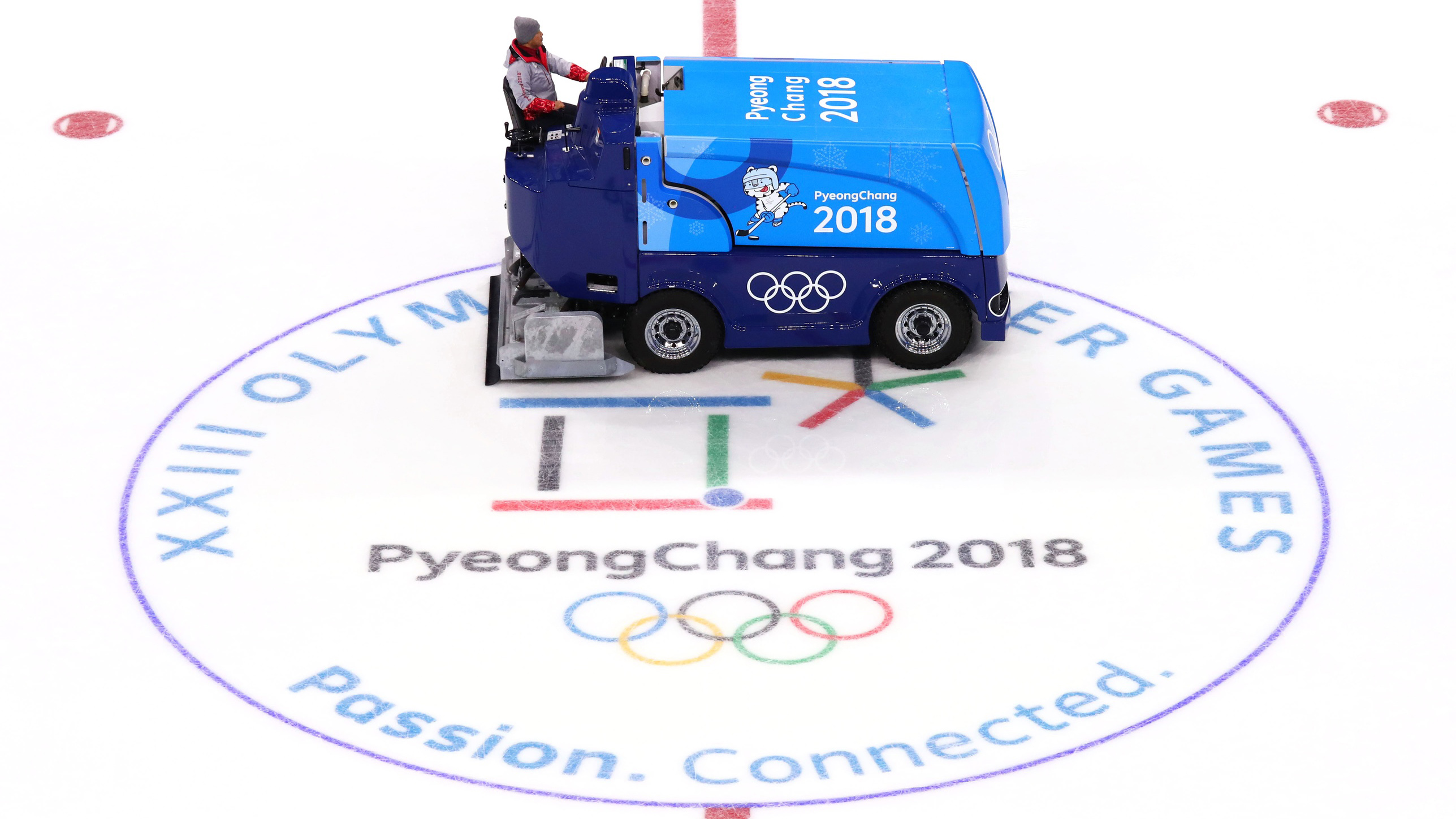 "Hey, It's Jimmy. If you can dream it, you can do it!" — Jimmy MacElroy's voicemail.
Whereas Michaels had to scratch and claw for every bit of his wealth and success, MacElroy was the product of self-proclaimed "billionaire champion-maker" Darren MacElroy. The former breeder of some of the world's most successful racehorses used Ivan Drago-esque tactics to train his orphan son from the day Jimmy turned 4. The "World Winter Sport Games" committee turned a blind eye to the American's tactics, and MacElroy was able to develop some of the best techniques the sport had ever seen.
Far less on- and off-ice questions surrounded MacElroy compared to Michaels, but it was clear their rivalry was a two-way street:
There's only been one notable instance of a seemingly intense competitor joining forces with an archrival, but pairs figure skating requires an entirely different level of cooperation than NBA basketball. Two males competing in the sport was also new, and the 2014 Sochi Olympics clarified they would no longer allow same-sex couples to compete in pairs skating. Despite massive amounts of protests from jealous competitors, the Americans entered the 2006 Montreal games with more hype and star power than anyone had ever seen before. But would the world be ready to put their money behind the sport's most-unlikely duo ever?
The Odds
Russia has long dominated the pairs figure skating scene, but American twins Stranz and Fairchild Van Waldenberg managed to take home gold in 2002 and looked to repeat in 2006. While the Michaels-MacElroy pairing stole most of the headlines, the Van Waldenbergs held firm atop the standings in the National Figure Skating Championships six months prior to the Olympics. The Van Waldenbergs lacked the same level of star power and individual success as their newfound competitors, but it's safe to say the twins had more team chemistry than anyone else in the division could ever hope for.
Two former single gold medalists vs. the reigning pairs gold medalists undoubtedly drew plenty of attention, and the stakes were raised considering it would be the first "World Winter Sport Games" with the newly-introduced ISU Judging System. Michaels possessed 18 medals (and a Kristi Yamaguchi Lifetime Achievement Award), while MacElroy was the most-polished skater in the world and took home the World Championship as recently as 1999. Still, even their coach hardly believed the pair deserved to be favored, admitting they advanced from the Denver prelims thanks to "97 percent adrenaline and three percent bullshit."
In the movie, the Russian and Chinese pairs hadn't yet rebounded from their embarrassing loss in the 2002 games, so the 2006 edition would again pit the American teams as the favorites. Michaels and MacElroy's coach points out that his all-male team can do things that no figure skating pair has ever been able to achieve, but their underwhelming first performance together, combined with a lack of time to create chemistry, wouldn't help their odds for dethroning the Van Waldenbergs.
Michaels/MacElroy (+175) vs. Van Waldenbergs (-200). 
How'd I come to this number? Real-life lines for the past three Winter Olympics set the odds for the two pairs figure staking favorites between +200 and -250, while everyone else was at least a +450 underdog.
Sharps immediately pounded the Van Waldenbergs, as the somewhat close lines were seen largely as a testament to Michaels and MacElroy's rabid public following than their on-ice ability. Meanwhile, mega-stars Michelle Kwan and Oksana Baiul continued to shame the Games for allowing two male stars to compete in pairs figure skating. Michaels chalked up the controversy to his status as a sex addict.
The Result
The Van Waldenbergs entered their final free skate with a slim 4.05 point advantage over Michaels and MacElroy. The Van Waldenbergs' historically questionable rendition of JFK and Marilyn Monroe's forbidden romance was a hit with the crowd and judges alike. Underdog bettors reached peak panic mode when Michaels was given just five minutes to get to the arena on time. He arrived in the nick of time and the pair's "Fire and Ice" display set the stage for one of figure skating's fiercest finales ever.
Michaels and MacElroy quickly earned the crowd's support, thanks to the former's ability to improvise and the latter's unrivaled technique. Things quickly unraveled once Fairchild Van Waldenberg broke her pearl necklace onto the ice, which resulted in Michaels breaking his ankle mid-routine. The duo's finishing move was the infamous Iron Lotus, which had resulted in decapitation in its only prior documented in-competition use. Michaels and MacElroy showed their true competitive spirit by switching roles in order to account for Michaels' shattered ankle.
The result was pure ecstasy on ice:
The completion of figure skating's most-feared move was enough to catapult Michaels and MacElroy past the Van Waldenbergs in the standings. The Van Waldenbergs' ensuing arrest and controversy resulted in their disqualification and arguably the most-surprising backdoor cover in the history of figure skating for the Chinese and Russian teams. America's newest pair of gold medalists declined to ever skate together again, attributing their eventual breakup to "philosophical differences … and being scared shitless of ever performing the Iron Lotus again." Still, nobody will ever forget the night Michaels and MacElroy did the unthinkable — especially the bettors who believed from Day 1 that a pair of dudes could set aside their differences to win the big one for their country.