Missouri Sports Betting
MO Sports Betting Legalization & Mobile Sportsbook Updates 2023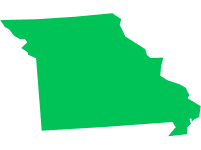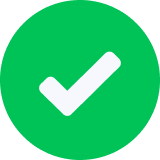 Updated March 13, 2023
Missouri sports betting will not become legalized in 2023 after talks between lawmakers stalled again to pass HB 2502.
Previously, Missouri lawmakers introduced two bills that would legalize retail sportsbooks at 13 casinos and up to 39 mobile betting sites. Those two bills meshed into one bill and were passed onto the House floor. One major issue revolved around including video lottery terminals throughout the state, which has had MS lawmakers divided.
Although the Missouri Senate failed to reach a decision on passing HB 2502 in late April, a recent push on May 5 led many to believe that sports betting would've been legalized before the last year's NFL season.
Missouri Sports Betting Key Takeaways
| | |
| --- | --- |
| Is online sports betting legal in Missouri? | No, sports betting is not legal in Missouri. Lawmakers could not ultimately agree on passing HB 2502, so sports betting is not expected to become legalized for the foreseeable future. |
| Will sports betting ever come to Missouri? | Lawmakers and bill sponsors are hopeful that the 2022 bill could legalize sports betting in Missouri in 2023. The bill would allow sports betting at 13 casinos and about 39 mobile betting sites. |
No promotions available. Try selecting a different location.
MO Sports Betting Overview, Timeline and Background
Missouri Sports Betting Background
A recent push for approval on May 5 led many to believe that sports betting would've been legalized before the 2022 NFL season. That was unfortunately not the case, so MO residents will have to wait until 2023 at least to have access to legalized sports betting in their state.
Missouri lawmakers have been in a back-and-forth discussion about including video lottery terminal's (VLT's) in the HB 2502 and the possibility of redistricting sports betting in the Show-Me State. There was not enough time left in the 2022 legislative session to officially vote for HB 2502.
Sen. Bernskoetter has voiced his disapproval of Sen. Hoskins' push to add VLT's in MO, stating "gray machines" (illegal VLT's) already exist and that more should not be added to rest stops and gas stations. Adding 5,000 VLT's throughout the state will increase the accessibility of sports betting for residents and visitors, but many lawmakers are still in opposition due to the gaming terminals' ability to feed gambling addictions.
Missouri's Legalization Timeline
May 2022
MO sports betting is unlikely to be legalized in 2022. With the 2022 MO legislative session coming to a conclusion, lawmakers will certainly run out of time before making an official vote.
Lawmakers appear to be close to approving HB 2502. Hours were spent discussing the details of legalizing HB 2502, which gives MO residents some hope.
April 2022
Sen. Denny Hoskins' filibuster leads to a failure to agree on HB 2502. Sen. Hoskins explained in great detail that a major barrier to the Senate's approval is the need to include video lottery terminals (VLT's) throughout the state.
May 2021
The Missouri Senate fails to approve sports betting before the end of the 2021 legislative session. The addition of VLT's to the sports betting bill causes division between lawmakers.
December 2020
MO Lawmakers introduce three new sports betting bills. Lawmakers who approve of sports betting prepare for 2021 by creating three new sports betting bills.
Missouri Sports Betting Tips

Sports Betting for Missouri Beginners
New to sports betting? Check out our sports betting tips for beginners so you can get started placing bets.

Sports Betting Glossary
The sports betting lexicon is vast and sometimes confusing, especially to new bettors. Check out our sports betting glossary to get up to speed with every term you might need to know.

Sports Betting Mistakes to Avoid
Betting on your favorite teams might seem like a no-brainer, but you need to be responsible if you're going to sustain in the sports betting world.
Here are some sports betting mistakes to avoid.
No promotions available. Try selecting a different location.
Missouri Highlights
Missouri Sports Betting Takes Shape in 2021 With 3 New Bills
Missouri lawmakers pre-filled three bills to permit the state's first-ever legal retail and online sportsbooks in 2021, setting up the fourth consecutive year sports betting legislation will be considered in the legislature.
Missouri Sports Betting Hopes Effectively Done for 2021
Missouri's 2021 sports betting legalization hopes, already on political life support, faced what could be a final blow when a bill was not advanced by the state Senate.
Missouri Sports Betting Legalization Talks Stall for 2022.
After ongoing conversations between MO lawmakers, they could not come to a mutual decision to pass HB 2502 and legalize sports betting in the Show-Me State last year. Sports betting is likely to be revisited and legalized sometime in 2023.
Missouri Teams to Bet On
Pro Sports Teams
Missouri has five pro teams (baseball, football, and soccer) and only a handful of D1 college teams. The newest addition to MO's pro teams will be the St. Louis City SC, who will begin playing their first MLS season in 2023.

NFL Betting in Missouri
Kansas City Chiefs
When it comes to spans between playoffs successes, the Chiefs are up there at the top. After winning three championships in the 60s, including Super Bowl IV with Len Dawson, the Chiefs didn't return to the big game until 2019. After a tough playoff outing in 2018, Patrick Mahomes, Travis Kelce and many more led the Chiefs to a comeback win over the San Francisco 49ers in Super Bowl 54. They followed it up with a Super Bowl loss a season later, but after inking Mahomes to a 10-year deal, Kansas City looks set to contend for many years to come. But will they be able to keep the right pieces around him for that long too? KC has a history of star power, with the likes of Joe Montana, Tony Gonzalez, Jamaal Charles and Tyreek Hill to name a few.
A recommended resource list to help you make informed bets on football:

MLB Betting in Missouri
Kansas City Royals
The Royals haven't found much luck since back-to-back AL Pennants from 2014-15 and winning their second World Series title in 2015. Kansas City hasn't had a winning record in the six seasons since and therefore haven't returned to the playoffs since either.
Salvador Perez helped keep them in the spotlight a bit with his league-high tying 48 home runs, but other than that, the Royals have a lot of work to do to get back to where they were just a few short seasons ago.
St. Louis Cardinals
After a successful 90-win season and a trade for Nolan Arenado, the Cards have taken the right steps as a franchise. Although they were eliminated in the NL Wild Card game in 2021, the Cards are just a few moves away from becoming a contender again.
MLB betting information:

NHL Betting in Missouri
St. Louis Blues
The Blues finished the 2021-22 season 49-22, which was the 3rd-best in their division. They were eliminated by Colorado Avalanche in the second round of the 2022 playoffs.
St. Louis has had continual regular season success before and after winning their first Stanley Cup in team history in 2019. Their coach, Craig Berube, just finished his third full season at the helm. Coach Berube stepped in during the Stanley Cup 2018-19 season after former coach Mike Yeo was fired due to a poor start to the season.
For more on NHL betting resources:

MLS Betting in Missouri
Sporting Kansas City FC
Sporting Kansas City has been in the MLS since 1966 and have struggled to compete and win another MLS Cup since their 2013 championship season. Their last two seasons (2020-2021) were successful, as they finished as a top-5 team with 12-3-6 and 17-7-10 records, respectively.
Peter Vermes has been Sporting KC's head coach since 2009, making him the longest-tenured coach in the league. Sporting Kansas City plays their home matches at Children's Mercy Park in Kansas City, KS.
Here is a recommended resource to help you bet on the MLS:
College Sports Teams in MO
Mizzou's football program has been up and down since winning the Cotton and Citrus Bowls in 2013 and 2014, where they finished 12-2 and 11-3, respectively. The Tigers are a part of the SEC and are coached by Eliah Drinkwitz. Their home games are played at the Faurot Field in Columbia, MO.
Mizzou basketball has also produced mixed results every year, typically losing in the first or second round of the NCAA Tournament when they qualify. Head Coach Cuonzo Martin will be entering his sixth season at the helm, leading the Tigers to qualify for the NCAA Tournament twice and winning at least twenty games once during that span. Coach Martin also only helped the Tigers attain two winning records in his five completed coaching seasons. Tigers home court basketball is played at the Mizzou Arena in Columbia, MO.
Missouri State Bears - Basketball
The Bears are one of the newer MO state college teams, as their inaugural season was in 1952-53. As part of the Missouri Valley Conference (MVC), the Bears haven't qualified for the NCAA Tournament since the 1998-99 season. The Bears split their record even in their first two seasons under Head Coach Dana Ford and then were able to bounce back and finish 17-7 and 23-11 in the last two seasons, respectively. Since Coach Ford and the Bears have improved in the last two seasons, there's a high chance they could finally make their return to the NCAA Tournament.
Southwest Missouri State Redhawks - Basketball
Southwest Missouri basketball started in 1991-92, which makes them the youngest D1 basketball team in the Show-Me State. As part of the Ohio Valley Conference (OVC), the Redhawks have qualified for March Madness once in 1999-2000, losing in the first round. Head Coach Brad Korn has coached two losing seasons so far, but the Redhawks did play far better against teams in their conference during this span. Home games are played at the Show Me Center in Cape Girardeau, MO.
Other Sporting Events
Although sports betting will not be legalized yet in MO, there are many annual sporting events for residents to enjoy:
Immanuel Athletic Association Golf Tournament
The Immanuel AA Golf Tournament is held annually at the Bogey Hills Golf Club in St. Charles, MO. The 30th annual event will take place on June 13, 2023 where residents will be invited to participate in 18 holes of golf and exciting raffles.
Big Marc's Annual Backpack Classic
Another popular sporting event that is also held in St. Charles, MO at the Boys & Girls Club. This year marks their 16th event for youth basketball and are recipients of the #1 sports tournament by Sports Illustrated Play. Participating teams are given awards at the end of the tournament. Big Marc's event will be held between June 17-19.
Women on the Move 5k
This event is hosting its 6th event at the English Landing Park in Parksville, MO. Women on the Move 5k will be held between May 20-21 and is sponsored by the Association for Women Lawyers of Greater Kansas City Foundation.
Missouri Locations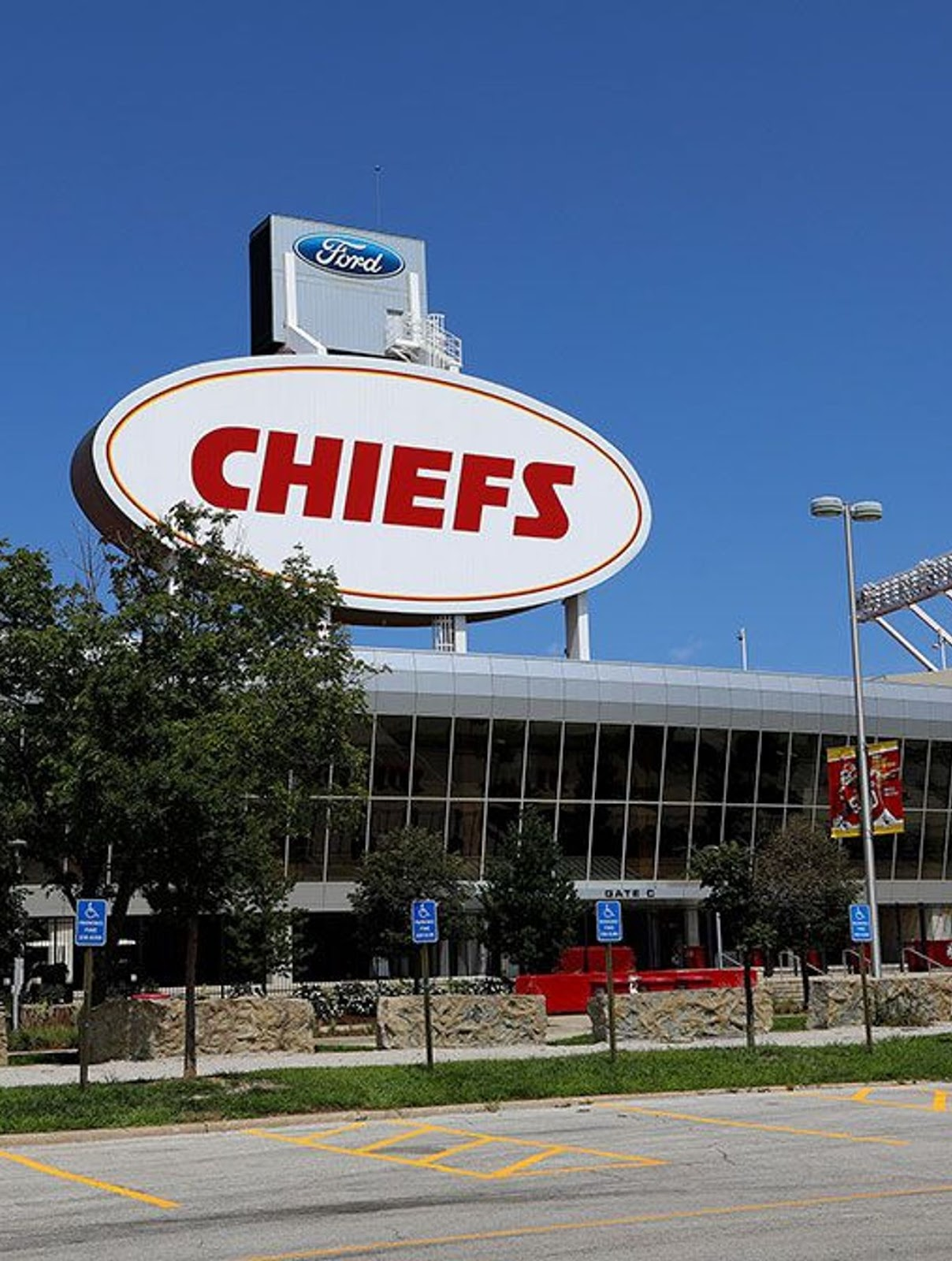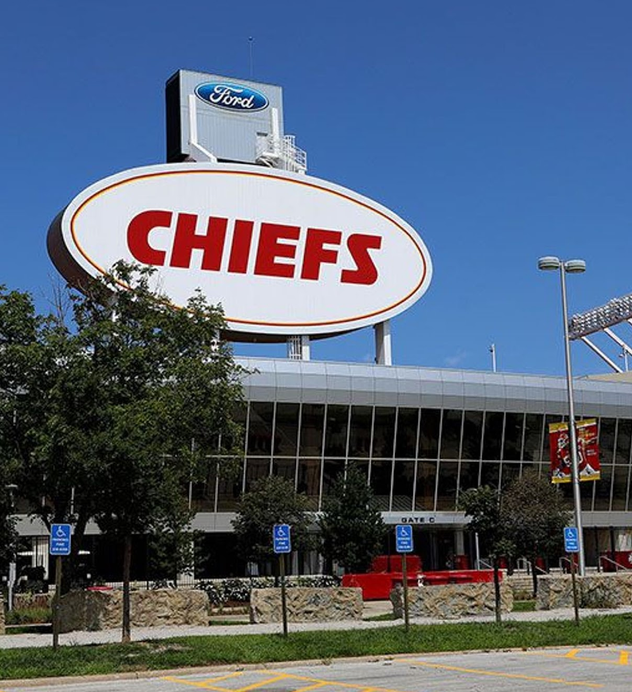 Missouri Sports Betting FAQs
Commonly asked questions about sports betting in The Show-Me State.
Is it legal to bet on sports in Missouri?
No, sports betting is not legal in MO just yet. Several pushes have been made last year but state residents will have to wait about another year before being able to place their bets legally.
When will sports betting be legalized in Missouri?
After several ongoing discussions, MO lawmakers ultimately could not agree to pass HB 2502. Sports betting will likely be legalized sometime in 2023.
How old do you have to be to bet in Missouri?
MO state residents must be at least 21 years old to place bets in casinos and fantasy sports (once legalized).