Missouri Sports Betting
MO Sports Betting Legalization & Mobile Sportsbook Updates 2022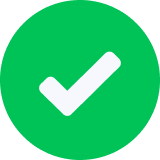 Updated May 11, 2022
Missouri sports betting will not become legalized in 2022 after talks between lawmakers stalled again to pass HB 2502.
Previously, Missouri lawmakers introduced two bills that would legalize retail sportsbooks at 13 casinos and up to 39 mobile betting sites. Those two bills meshed into one bill and were passed onto the House floor. One major issue revolved around including video lottery terminals throughout the state, which has had MS lawmakers divided.
Although the Missouri Senate failed to reach a decision on passing HB 2502 in late April, a recent push on May 5 led many to believe that sports betting would've been legalized before the 2022 NFL season.
Missouri Sports Betting Key Takeaways
| | |
| --- | --- |
| Is online sports betting legal in Missouri? | No, sports betting is not legal in Missouri. Lawmakers could not ultimately agree on passing HB 2502, so sports betting is not expected to become legalized for the foreseeable future. |
| Will sports betting ever come to Missouri? | Lawmakers and bill sponsors are hopeful that the 2022 bill could legalize sports betting in Missouri in 2023. The bill would allow sports betting at 13 casinos and about 39 mobile betting sites. |
MO Sports Betting Overview, Timeline and Background
Missouri Sports Betting Background
A recent push for approval on May 5 led many to believe that sports betting would've been legalized before the 2022 NFL season. That was unfortunately not the case, so MO residents will have to wait until 2023 at least to have access to legalized sports betting in their state.
Missouri lawmakers have been in a back-and-forth discussion about including video lottery terminal's (VLT's) in the HB 2502 and the possibility of redistricting sports betting in the Show-Me State. There was not enough time left in the 2022 legislative session to officially vote for HB 2502.
Sen. Bernskoetter has voiced his disapproval of Sen. Hoskins' push to add VLT's in MO, stating "gray machines" (illegal VLT's) already exist and that more should not be added to rest stops and gas stations. Adding 5,000 VLT's throughout the state will increase the accessibility of sports betting for residents and visitors, but many lawmakers are still in opposition due to the gaming terminals' ability to feed gambling addictions.
Missouri's Legalization Timeline
May 2022
MO sports betting is unlikely to be legalized in 2022. With the 2022 MO legislative session coming to a conclusion, lawmakers will certainly run out of time before making an official vote.
Lawmakers appear to be close to approving HB 2502. Hours were spent discussing the details of legalizing HB 2502, which gives MO residents some hope.
April 2022
Sen. Denny Hoskins' filibuster leads to a failure to agree on HB 2502. Sen. Hoskins explained in great detail that a major barrier to the Senate's approval is the need to include video lottery terminals (VLT's) throughout the state.
May 2021
The Missouri Senate fails to approve sports betting before the end of the 2021 legislative session. The addition of VLT's to the sports betting bill causes division between lawmakers.
December 2020
MO Lawmakers introduce three new sports betting bills. Lawmakers who approve of sports betting prepare for 2021 by creating three new sports betting bills.
Missouri Sports Betting Tips

Sports Betting for Missouri Beginners
New to sports betting? Check out our sports betting tips for beginners so you can get started placing bets.

Sports Betting Glossary
The sports betting lexicon is vast and sometimes confusing, especially to new bettors. Check out our sports betting glossary to get up to speed with every term you might need to know.

Sports Betting Mistakes to Avoid
Betting on your favorite teams might seem like a no-brainer, but you need to be responsible if you're going to sustain in the sports betting world.
Here are some sports betting mistakes to avoid.
Other Sporting Events
Although sports betting will not be legalized in MO in 2022, there are many annual sporting events for residents to enjoy:
Immanuel Athletic Association Golf Tournament
The Immanuel AA Golf Tournament is held annually at the Bogey Hills Golf Club in St. Charles, MO. They are having their 29th event on June 13, 2022 and residents are invited to participate in 18 holes of golf and exciting raffles.
Big Marc's Annual Backpack Classic
Another popular sporting event that is also held in St. Charles, MO at the Boys & Girls Club. This year marks their 16th event for youth basketball and are recipients of the #1 sports tournament by Sports Illustrated Play. Participating teams are given awards at the end of the tournament. Big Marc's event will be held between June 17-19.
Women on the Move 5k
This event is hosting its 6th event at the English Landing Park in Parksville, MO. Women on the Move 5k will be held between May 20-21 and is sponsored by the Association for Women Lawyers of Greater Kansas City Foundation.
Missouri Highlights
Missouri Sports Betting Takes Shape in 2021 With 3 New Bills
Missouri lawmakers pre-filled three bills to permit the state's first-ever legal retail and online sportsbooks in 2021, setting up the fourth consecutive year sports betting legislation will be considered in the legislature.
Missouri Sports Betting Hopes Effectively Done for 2021
Missouri's 2021 sports betting legalization hopes, already on political life support, faced what could be a final blow when a bill was not advanced by the state Senate.
Missouri Sports Betting Legalization Talks Stall for 2022.
After ongoing conversations between MO lawmakers, they could not come to a mutual decision to pass HB 2502 and legalize sports betting in the Show-Me State in 2022. Sports betting is likely to be revisited and legalized sometime in 2023.
Missouri Locations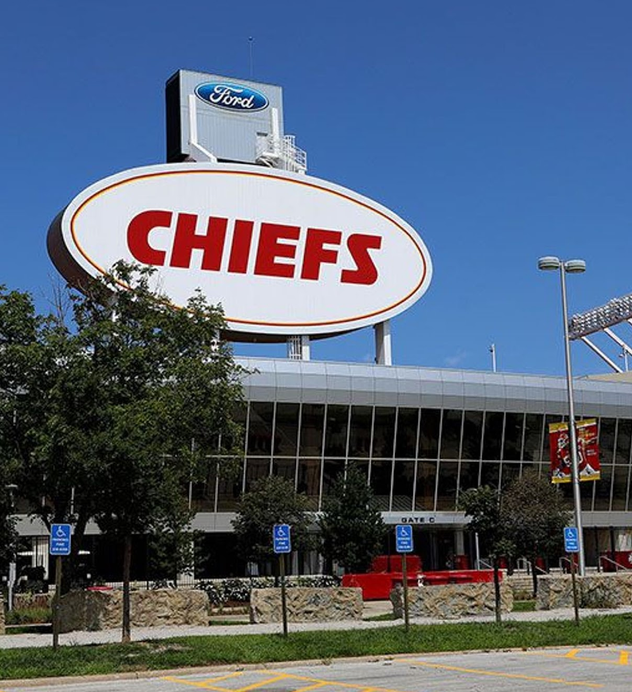 Missouri Sports Betting FAQs
Commonly asked questions about sports betting in The Show-Me State.
Is it legal to bet on sports in Missouri?
No, sports betting is not legal in MO just yet. Several pushes have been made in 2022 but state residents will have to wait about another year before being able to place their bets legally.
When will sports betting be legalized in Missouri?
After several ongoing discussions, MS lawmakers ultimately could not agree to pass HB 2502. Sports betting will likely be legalized sometime in 2023.
How old do you have to be to bet in Missouri?
MO state residents must be at least 21 years old to place bets in casinos and fantasy sports (once legalized).