Georgia Sports Betting
GA Online Sports Betting Legalization Updates 2022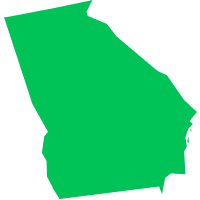 Updated February 21, 2023
Georgia Sports Betting Update:
Senate Bill 57 has been approved to be voted on by the Senate. This bill is called the Georgia Sports Betting Integrity Act, which aims to ultimately legalize sports betting in the state of Georgia.
Until this breaking point several barriers, including the belief that sports betting requires a constitutional amendment, made it extremely difficult to expand gaming in the Peach State. Some senators have proposed legalizing sports betting through the state lottery, which would take less votes to pass, but may be subject to a legal challenge.
Senate-passed sports betting bills have resurfaced in the final weeks of the last two legislative sessions, though the House has declined to vote on them.
While the legality of sports betting continues to be debated, Georgians can play PrizePicks, an Atlanta-based Daily Fantasy Sports (DFS) provider. PrizePicks offers users a quick and simple way to bet on their favorite players across a variety of sports leagues. Unlike other DFS sites, though, users are not competing with other players, but are simply required to pick over/under totals on player stat lines for a given contest.
Action has partnered with PrizePicks to provide Georgia bettors with an exclusive sign up code. Claim your PrizePicks code worth up to $100 in first-time deposit matching today!
Georgia Sports Betting Key Takeaways
| | |
| --- | --- |
| ⚖️ Is sports betting in Georgia legal? | Not yet, but the Georgia Senate will be voting on Senate Bill 57, which aims to legalize sports wagering in the Peach State. |
| 📒 What mobile sportsbooks/DFS providers are available in GA? | PrizePicks is the only DFS provider currently available to GA residents. |
PrizePicks, an Atlanta-based DFS provider, is currently available in 30 states and is a rising DFS game in North America. More specifically, users just have to place their bets, pick their favorite players (ex. Tre Young or Kyle Pitts), and choose over/under totals for a chance to win cash. New users can claim a deposit match on up to $100.
Please keep in mind that GA state residents can place their picks on PrizePicks' newest contest, Prop Madness. PrizePicks' exclusive March Madness contest allows users from participating states to make picks on their favorite GA college players.
How to Sign up for PrizePicks in Georgia
Step 1. Sign up using our PrizePicks promo code.
Step 2. In the app (or on your desktop), select the "Deposit" button in the top right corner of the page.
Step 3. Select the amount of money that you want to deposit and the funding source (PayPal, credit, etc)
Step 4. Submit deposit. Once the deposit is submitted and credited to your account, you'll automatically be given the promotional value matching your initial deposit (up to $100).
No promotions available. Try selecting a different location.
Georgia Sports Betting Overview, Timeline, and Background
Georgia Sports Betting Background
Georgia sports betting has not been legalized as of 2022, though lawmakers have at least considered it.
At the end of the 2022 legislative session lawmakers tired to pass two separate vehicles to legalization, though their last minute efforts fell short when the House declined to take up either. Each would have legalized online and retail sports betting under a 20% tax. One would have bypassed the need for a conditional amendment, which requires more votes, by legalizing through the existing state lottery. The other would have created a ballot question, letting voters decide in November if all types of gaming should be legal.
It was a similar story in 2021, where a near identical effort fell short in the last weeks of session.
The movement toward this legalization comes after years of debate over legalized wagering and other types of gaming. However, sports betting has garnered approval from professional sports teams including the Atlanta Falcons, Hawks and Braves, among others, pushing this discussion into the forefront of the political docket.
Georgia is a strict state when it comes to the gaming industry. They do not have a single casino in the state and the only legalized form of gambling comes from the lottery. If sports betting becomes legal, it'd likely follow Tennessee's path of mobile sports betting — at least to start. The recent bills raised through the Senate do, however, open the door for retail sportsbook stations in-state. Despite the movement, constant attempts have fallen short in the past and Gov. Brian Kemp has previously been opposed to the expansion of gaming in Georgia. He has the power to veto any bill even if passed through the House and Senate.
Georgia's lack of an existing gaming industry means whenever it legalizes it will take at least a year to launch. It's likely sports betting apps won't be available in Georgia until at least 2024.
Georgia's Legalization Timeline
There's still not sports betting on the goal line. Here's the history behind Georgia's failed efforts:
February 2023
Senate Bill 57 has been approved by the Georgia Committee. This is great news for Georgia, as they are one step closer to legalizing sports betting in the Peach State. The Georgia Senate is scheduled to hold a vote to approve or decline Senate Bill 57. [Feb. 21]
April 2022
The Georgia legislative session for 2022 closes without Georgia House lawmakers voting on SB 142, killing the bill. SB 135 is stripped and replaced for a timber tax bill before making it to the House floor.
March 2022
Rep. Ron Stephens amends SB 142 and SB 135, making them eligible for passage in the final weeks of the 2022 session.
March 2021
The Georgia legislative session for 2021 closes without Georgia House lawmakers voting on SB 142, which marks the death of the bill and any hope of sports betting legalization this year. This also officially marks the death of HB 86, which was postponed in the House multiple times. [SB 142, March 31]

Senate Passes SB 142. The Georgia Senate easily passed the sports betting constitutional amendment bill. This sends the bill to the Georgia House, where it faces a more difficult journey forward. [Georgia Sports Betting Bill, March 5]
February 2021
Georgia lawmakers introduce SB 142 to Senate. SB 142 constitutional amendment bill that would allow Georgia voters to legalize online sports betting on the 2022 ballot. [SB 142, Feb. 9]
January 2021
Georgia lawmakers introduce sports betting bill HB 86 to the House. This bill would authorize the Georgia Lottery to manage an online sports wagering system. [HB 86, Jan. 14]
Georgia Sports Betting Tips

Sports Betting for GA Beginners
New to sports betting in Georgia? Check out our sports betting tips for beginners so you can get started placing bets on the Atlanta Braves.

Sports Betting Glossary
The sports betting lexicon is vast and sometimes confusing, especially to new bettors. Check out our sports betting glossary to get up to speed with every term you might need to know.

Sports Betting Mistakes to Avoid
Betting on your favorite teams like the Falcons or the Flames might seem like an easy win, but you need to be responsible if you're going to sustain in the sports betting world.
Here are our top mistakes to avoid.
No promotions available. Try selecting a different location.
Georgia Highlights
Georgia Sports Betting Bill Dies as House Adjourns
Georgia lawmakers adjourned their 2021 legislative session without voting on sports betting legislation, again killing voters' chance to legalize wagering.
Georgia Senate Advances Sports Betting Constitutional Amendment
Georgia's Legal Sports Betting Hopes Continue to Grow
Georgia Senate Files Bill to Legalize Online Sports Betting
Georgia's state Senate filed a bill that would legalize sports gambling to online platforms, expanding beyond the state's lottery. The bill includes a 10% state tax and the opportunity for potential retail sportsbook locations in-state.
Georgia Teams to Bet On
Pro Sports Teams
The Peach State does not allow in-state betting on college athletics. The state does have four professional sports teams, all of which play in or around the Atlanta metropolitan area.

NFL Betting in Georgia
Atlanta Falcons
The Atlanta Falcons have never won a Super Bowl in its two appearances but most recently appeared in the championship in 2016. The Falcons currently have the fifth-longest Super Bowl drought, having not won since joining the NFL in 1965. They have made the playoffs eight times since 2000 including four NFC South division titles.
The Falcons play their games at Mercedes-Benz Stadium which opened in 2017. They will start the upcoming season with a brand new coaching staff led by former Tennessee Titans offensive coordinator Arthur Smith. Lifelong Falcon Matt Ryan will remain under center for his 14th straight season, looking for his seventh postseason appearance.
Recommended resource to help you bet on football:

NBA Betting in Georgia
Atlanta Hawks
The Atlanta Hawks' origin began in 1946, joining the National Basketball League (NBL) as the Buffalo Bisons before quickly moving to Illinois 38 days later and rebranding its franchise as the Tri-Cities Blackhawks. Three years later, they would join the NBA as part of the NBL-BAA merger and would bounce around multiple cities before landing in Atlanta in 1968.
The Hawks currently have the second-longest championship drought behind the Sacramento Kings and have won one championship, in 1958. Their last playoff appearance came in 2016-17, an eventual first-round loss to the Washington Wizards in six games. The Hawks currently play their home games at State Farm Arena in downtown Atlanta.
Trae Young is the current budding star for Atlanta, finishing the 2019-20 season averaging 29.6 points and 9.3 assists per game on 43.7 percent shooting. He is the leader of the team and is surrounded by multiple young pieces for this rebuilding franchise, including John Collins and De'Andre Hunter. The Hawks are coached by Lloyd Pierce and play in the Southeast Division of the NBA's Eastern Conference.
Recommended resource to help you bet on basketball:

MLB Betting in Georgia
Atlanta Braves
The Atlanta Braves were founded in 1871 and are the oldest continuously operating professional sports franchise in America. They are one of two remaining National League charter franchises and have been in Atlanta since 1966. The Braves are four-time World Series champions, their most recent coming in 2021.
The Braves have become a playoff regular over the last few years. Led by star outfielder Ronald Acuna Jr., Atlanta is geared up for success. The Braves play their home games at Truist Park, which opened in 2017, and are managed by Brian Snitker.
Recommended resource to help you bet smartly on baseball in Georgia:
MLS
Betting in Georgia
Atlanta United FC
This is the newest professional sports franchise in Atlanta after being founded in 2014 and named an expansion team to the MLS in 2017. This team quickly became a fan favorite and has set several league records in both average attendance and highest single-match attendance. It took the club just two years to secure its first title, winning the MLS Cup in 2018. It is Atlanta's first major sports championship since the Braves in 1995.
Atlanta United has since lost several key players and its head coach since the 2018 championship win. Star Josef Martinez also missed last season with an injury as the club struggled mightily. Atlanta United plays their home games at Mercedes-Benz Stadium and are coached by Gabriel Heinze.
Recommended resource to help you bet on soccer in Georgia:
WNBA Betting in Georgia
Atlanta Dream
The Atlanta Dream joined the WNBA in 2008 and, after a brutal inaugural season that ended with a 4-30 record, reeled off six consecutive postseason appearances including three conference championships in four years starting in 2010. The Dream play in the Eastern Conference and are coached by Nicki Collen.
Atlanta has hit a rough stretch over the last couple of years. In Collen's first year as head coach, she led the Dream to a 23-11 record. The Dream would be eliminated in the conference finals. In her two years since, the Dream are a combined 15-41, failing to make the playoffs in back-to-back seasons for the first time in franchise history.
College Sports Teams
College Football Betting in Georgia
Georgia Bulldogs Football
Georgia football is one of the most storied athletic programs in college football history. They have been a constant force in the Southeastern Conference (SEC), ranking 11th all-time in wins and competing in 57 bowl games, tied for second in the NCAAF. The Bulldogs play their home games at Sanford Stadium on the school's campus in Athens, the ninth-largest college stadium with a capacity of 93,246.
Georgia claims two national championships, their last coming in 1980. Herschel Walker led the Bulldogs to a 17-10 victory over Notre Dame in that game, rushing for 150 yards and two touchdowns. The Bulldogs have won 15 conference titles, two Heisman winners and 35 consensus All-Americans. They are currently led by head coach Kirby Smart who has won 78.8 percent of his games and is 4-2 in bowl games.
Georgia Tech Yellow Jackets Football
Georgia Tech football has experienced its fair share of ups and downs since its first season in 1892 but has four claimed National Championships and 16 conference titles to its resume. The Yellow Jackets have had plenty of legendary head coaches including John Heisman and Bobby Dodd, both of whom have awards named after them. Altogether, Georgia Tech is 736-507-43, good for a 58.9 win percentage.
The Yellow Jackets have the most lopsided win in football history, 222-0, and have been to 45 bowl games. They are currently led by Geoff Collins who replaced Paul Johnson at the start of the 2019 season. Georgia Tech plays its home games at Bobby Dodd Stadium on campus in Atlanta and has a capacity of 55,000.
Georgia State Panthers Football
A relatively new program, Georgia State football was founded in 2010 and, after two years in the FCS, joined the Sun Belt Conference in 2012. The Panthers initially struggled to gain their footing at the FBS level, going 1-23 over the first two seasons. After Shawn Elliott took over as head coach in 2017, Georgia State has found success, finishing three years above .500 and winning two bowl games in the process. The Panthers play at Center Parc Stadium in Atlanta.
Georgia Southern Eagles Football
Georgia Southern found plenty of success in the FCS before joining the Sun Belt Conference and moving up to the FBS in 2014. While in the FCS, the Eagles claimed six national titles and, upon joining the Southern Conference from 1993 to 2013, took home 10 conference championships. Since its transition to the FBS, Georgia Southern is 50-38 with four bowl appearances, winning three of them. The Eagles play their home games at Paulson Stadium in Statesboro and are coached by Chad Lunsford.
Recommended resources to help you bet on college football in Georgia:
College Basketball Betting in Georgia

Georgia Bulldogs Men's Basketball
Known more for its football team, Georgia basketball has not been able to find similar success. The team has more NIT appearances than NCAA Tournament berths and has just one Final Four appearance (1983). The team's first postseason berth came in that 1983 season under head coach Hugh Durham. That year, the Bulldogs upset both Chris Mullin's St. John's squad and Michael Jordan's North Carolina team. Georgia would eventually fall in the semifinals to Jim Valvano's championship-winning North Carolina State. The most notable player out of Georgia is Dominique Wilkins, though he never competed in the NCAA Tournament.
The Bulldogs play in the SEC and have won two regular-season conference championships and four conference tournaments. Their most recent NCAA Tournament appearance came in 2015. Georgia plays its home games at Stegeman Coliseum on campus in Athens. They are coached by Tom Crean who is in his third season at the helm.

Georgia Tech Yellow Jackets Men's Basketball
Like their in-state counterpart Georgia, the Yellow Jackets have never won the NCAA Tournament. They have, however, been to the finals, a 2004 loss to Connecticut. Georgia Tech has been to the NCAA Tournament 16 times including nine straight from 1985 through the 1993 season.
The Yellow Jackets currently play in the ACC, though they were in the SEC up until the 1979 season. They have won three regular-season conference championships and four conference tournaments. Their most recent NCAA Tournament appearance came in 2010. Georgia Tech plays its home games at McCamish Pavilion on campus in Atlanta and is coached by Josh Pastner.

Georgia State Panthers Men's Basketball
Georgia State is the most successful mid-major program in the state. The Panthers have five NCAA Tournament appearances including the last two. Georgia State's most recent postseason victory came in a major upset over No. 3-seeded Baylor in 2015, when R.J. Hunter hit a buzzer-beating 3 to advance to the Round of 32. No one can forget Hunter's father and then-head coach Ron Hunter falling off his stool as the ball went through the net. The Panthers are six-time regular-season champions in the Sun Belt. They are coached by former Tennessee assistant Rob Lanier and play home games at GSU Sports Arena in Atlanta.

Georgia Southern Eagles Men's Basketball
Georgia Southern competes in the Sun Belt Conference where its basketball success came in the late 1980s, early 1990s. That's where the Eagles won four regular-season championships including back-to-back years in 1988-89. In three NCAA Tournament appearances, Georgia Southern has not won. The Eagles play their home games at Hanner Fieldhouse in Statesboro and are led by former Texas Tech assistant and first-year head coach Brian Burg.
Mercer Bears Men's Basketball
Mercer basketball does not have a ton of past success, but no one can forget the Round of 64 upset over No. 3-seeded Duke in the 2014 NCAA Tournament. Since moving to Division I, the Bears have made three NCAA Tournaments and won the 2012 CollegeInsider.com Postseason Tournament. They are three-time Atlantic Sun regular season and conference tournament champions, their latest coming in that 2014 season — the last year before the Bears moved to the Southern Conference. Mercer is coached by former Purdue assistant Greg Gary and plays its home games at Hawkins Arena in Macon.
Kennesaw State Owls Men's Basketball
Since joining the Atlanta Sun Conference at the Division I level in 2005, Kennesaw State basketball has struggled. The Owls have yet to finish a season above .500 and finished the 2019 season 1-28. But at the Division II level, Kennesaw State found success making three straight DII NCAA Tournament appearances from 2003-05 — right before joining the ASUN — even taking home a championship in 2004. The Owls play their home games at the KSU Convocation Center in Kennesaw and are coached by Amir Abdur-Rahim.
Recommended resources to help you bet on college basketball in Georgia:
Other Events
Georgia has a few notable events that extend beyond its in-state teams for sports fans and bettors alike to enjoy, including:
Masters Tournament
Unlike the three other major championships in golf, The Masters is held at Augusta National Golf Club every year. The Masters, the smallest field of the major championships, was established in 1934. The winner of the tournament is awarded the famed green jacket each year. In 2020, the Masters Tournament was delayed due to COVID-19 and held in November without fans. Dustin Johnson eventually won his first-ever Masters, setting a course record of 20 under par and a total of 268, two strokes better than Tiger Woods and Jordan Spieth. This year's Masters is set to take place April 8-11.
SEC Championship
The SEC Championship has been hosted annually in Atlanta since 1992 and has been held at Mercedes-Benz Stadium since its opening in 2017. The game is sponsored by Dr. Pepper and is typically held on the first Saturday in December. Alabama won the 2020 championship with a 52-46 win over Florida en route to an undefeated season.
Peach Bowl
This annual bowl game often consists of two teams that fell just shy of the College Football Playoffs. Every third year, however, it serves as one of the semifinal matchups in the CFP. The Peach Bowl was added as a New Year's Six Bowl back in 2014 and is sponsored by Chick-fil-A (often referred to as the Chick-fil-A Peach Bowl). Georgia took home the 2020-21 Peach Bowl, defeating Cincinnati, 24-21.
Folds of Honor QuikTrip 500
This NASCAR stock car race is hosted at Atlanta Motor Speedway in Hampton, Georgia. This annual event is the fifth race of the Sprint Cup Series, covering 325 laps and 500.5 miles.
Atlanta Open
This professional men's tennis tournament has been played annually around July or August in Atlanta since 2010. It is part of the US Open Series and is played on outdoor hard courts. Known as the Truist Atlanta Open, this tournament was postponed in 2020 due to COVID-19. The last singles winner was Alex de Minaur and the winning doubles team was Dominic Inglot and Austin Krajicek.
More Reading on Georgia
Additional Local Sports News
To supplement Action, you can find local sports news coverage at the Atlanta Journal-Constitution.
Georgia Sporting Locations
Hudson Grille
Local sports-bar chain serving a menu of burgers, wings, steaks & seafood in a stylish setting.
942 Peachtree St NE, Atlanta, GA 30309
656 Sports Bar & Grille
Contemporary sports bar & grill offering a menu of pub grub & seafood baskets, plus multiple TVs.
656 Pryor St SW, Atlanta, GA 30312
Sports Bar Atlanta | Buckhead Saloon
High-energy watering hole with sports on the TVs, pool, music, patio seating & an American menu.
3227 Roswell Rd NE, Atlanta, GA 30305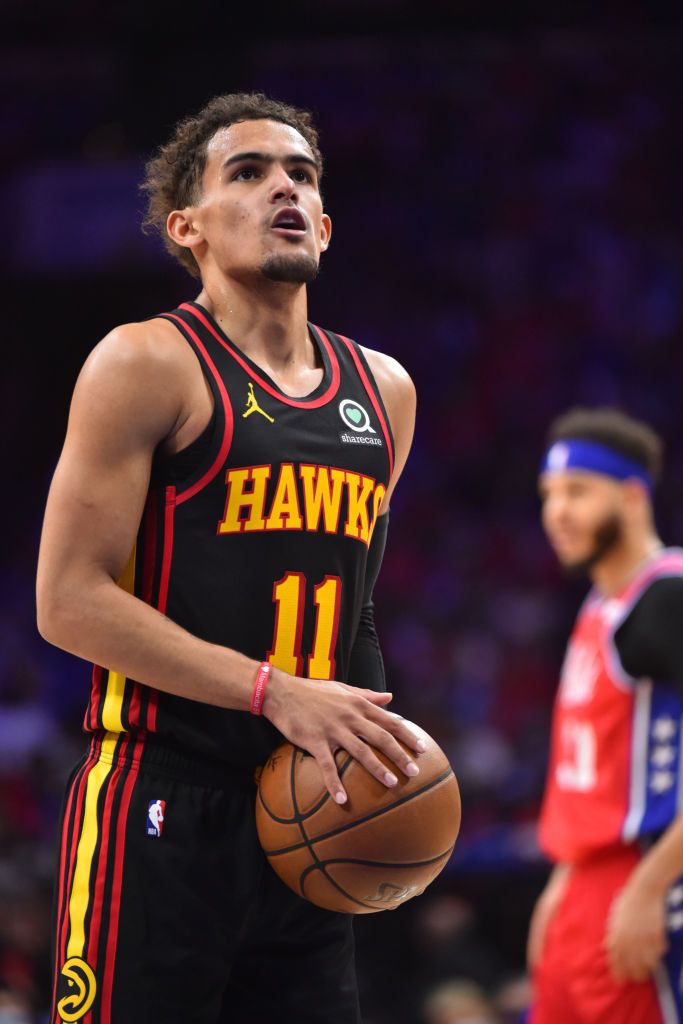 Georgia Sports Betting FAQ
Commonly asked questions about sports betting in The Peach State.
Is it legal to bet on sports in Georgia?
Which casinos have sports betting?
What tax rate is paid by the Georgia casinos and tribes for onsite sports betting?
How old do you have to be to bet in Georgia?
When will online sports betting be legal in Georgia?
Will it be legal to bet on college sports in Georgia?
Will I need to be a Georgia resident to bet online in the state?
Will I need to be a Georgia resident to deposit and withdraw funds at a sportsbook?
Which sportsbooks will be available in Georgia?
Will Bovada be legal in Georgia?