A Serious Olympic Betting Breakdown of Long Track Speed Skating
Let me start this off by saying long track speed skating is garbage. Absolute garbage.
Short track is where it's at. You're almost guaranteed to see someone take out another skater and go barreling into the boards. Hell, sometimes only one guy skates across the finish line.
Alas oddsmakers are keeping the short track odds away from me. They're afraid. They know that the second they release the odds, the sharpest short track bettor this side of Dixie (me) will hammer the limits.
So for now, we're stuck with long track odds…a sport in which the racers don't even need to wear ugly yellow helmets because there's such a low risk of carnage.
If you live in the frigid Northeast, go ahead down to your local high school and spray a hose all over their track. Boom! You got yourself a long track speed skating venue all to yourself!
At 400m per lap, these skaters have enough straightaway space to approach speeds of 40 mph. It's a good thing they're fast because this sport doesn't offer much else. Let's dive into some of the different events.
Men's 500m

Ronny Mulder aka Usain Bolt with knives strapped on his feet. Alright, he's not as good as Bolt, but he is favored to win the equivalent of the 100m on ice. Mulder won bronze back in 2014, but is a little older, a little wiser, and favored to win the 2018 games. His Dutch country-mate, Kai Verbij, won the 2017 World Sprint Speed Skating Championships, narrowly beating out Håvard Holmefjord Lorentzen of Norway. As a consolation prize, Holmefjord Lorentzen was awarded a degrees symbol above the "a" in his first name.
Women's 500m

While the men's long track sprint is expected to be dominated by Northern Europeans, the women's side has many top competitors hailing from the Far East. In fact, Nao Kodaira is a whopping -350 favorite. She's coming off a World Championship in this distance and is looking for her first Olympic gold at age 31. At +900, American Brittany Bowe is one of the few athletes from The States expected to be in medal contention on the long track.
Men's 1000m

If we bump the distance up to 1000m, the men's leaderboard is still flooded with the Dutch. This time, Kjeld Nuis, the reigning world champ in this distance, is favored.
What's the deal with Shani Davis? I keep seeing him on TV and everything, leading me to believe he's a frontrunner, but what's this? He's 40/1!?!? I guess he's just a bit over the hump, as he won this event way back in 2006 and 2010 and is now an ancient 35-years-old.
Women's 1000m

It must be nice being an odds-on favorite in two Olympic events. Forget what I said about Ronald Mulder, Nao Kodaira literally is Usain Bolt with some knives strapped to her feet.
Good news, though, as we have another American potentially in line to nip at her heels in Heather Richardson-Bergsma. HRB has plenty of hardware to her name, but no Olympic medals…yet.
Men's 5000m

Sven Kramer. The Golden God.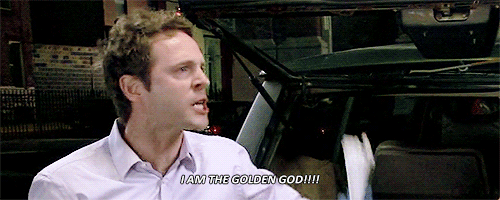 Sorry, Dennis, our boy Sven here is the actual Golden God. He has won so much gold that he may want to consider exchanging some of it 4 cash.
It's looking like a potential sweep for the Netherlands…or Holland…or the Dutch, as no non-Dutchman has shorter than 20/1 odds at the 5000m.
Women's 3000m

Looking to defend her title, clog-fanatic Ireen Wüst is a +200 favorite in the second-longest event on the women's side. The former Reuters Sportswoman of the World will have to deal with several competitors with shorter than 20/1 odds, including the favorite in the women's 5k.
Men's 10000m

The 10k. When folks ask me to compete in 10k races for charity or what-have-you, I politely ask if it's on skates. If it's not, I politely decline. Same goes for Kramer.
Sven is once again an overwhelming favorite in the longest of the long track events. If you look closely, you'll see a familiar name in the third position. Jorritt Bergsma. That's because he married the aforementioned Heather Richardson-Bergsma. Speed-skating families, aren't they the worst?
Women's 5000m

Not to be confused with Slovak tennis player Dominika Cibulková, Czech skater Martina Sáblíková is looking to 3-peat in the 5000m event, the longest on the women's side. There are a couple of Canadians in the running if she falters, but if you're hoping for some American success, this is not the race for you.
Well, I hope you aren't sick of speed skating because I'm going to ram the short track odds down your throat once they're released…stay tuned!
How would you rate this article?