Why Society Struggles to Understand Simone Biles' Olympics Withdrawal Due to Mental Health
Credit:
Laurence Griffiths/Getty Images. Pictured: Simone Biles.
Over the past couple months, the conversation over mental health has gotten a whole lot more complex in the sports world. Simone Biles withdrawing from the gymnastics Women's Team Final at the Olympics is the latest example.
The sports world has helped bring mental health to the forefront. Michael Phelps and Kevin Love opening up about their struggles with depression and anxiety immediately come to mind. But the focus there was primarily on the disorder — on the mental illness labels. As if mental health is black and white, you either have "it" or you don't. 
The conversation is gradually changing in the right direction, understanding that mental illness is really just a low spot on the mental health continuum that we are all on.  And the ridiculous idea that's been perpetuated in campaigns for so long, that "one in five people suffer from mental illness" needs to be more accurately put as "five in five of us deal with issues with mental health." It's on a sliding scale from thriving to sinking, depending how we react to life's challenging experiences.
The people who believe they don't have any mental health issues — which is the majority of society — struggle to make sense of it all.
Those people become even louder when it comes to Biles and, recently, Naomi Osaka.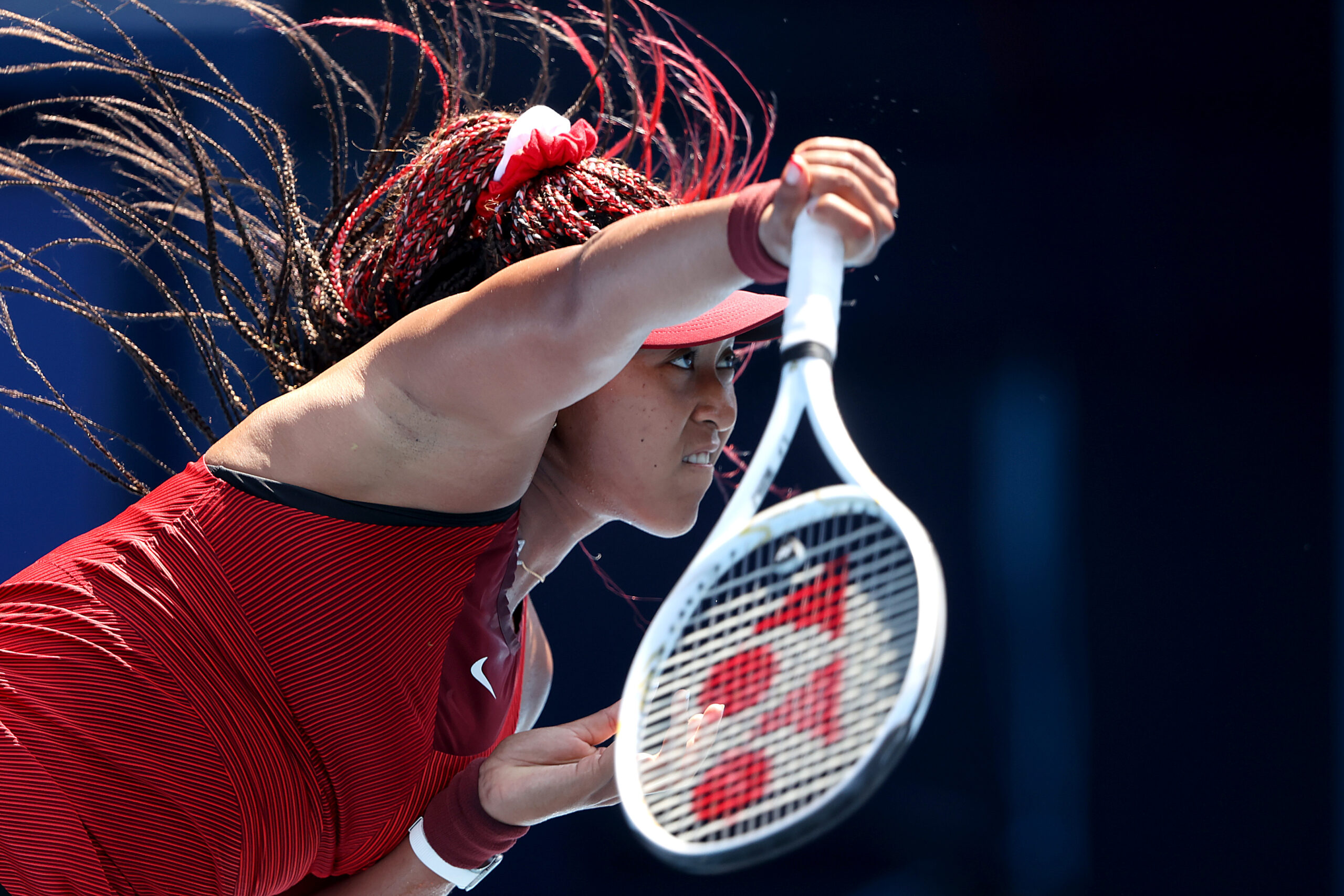 How could Osaka, at the height of her career, sit out Wimbledon? How could she be so good on the court in front of thousands and be scared out of her mind about the media room afterward?
The answer is that mental health is complex.
Guess what? Physical health is, too, but that can be fixed by others. In mental health, we have to work on it ourselves.
On Tuesday, we get news on Biles, which is without a doubt the most complex mental-health issue in sports we've been asked to consider of late.
I know it intimately as a person who hosts "We're All A Little Crazy," a weekly mental-health podcast and as someone who has been open about my own mental health.
Here's why the majority of society struggles to understand the situation:
Biles Chose Olympics
The Olympics is the ultimate pressure cooker. While it's primarily looked at as a physical challenge, it's equally a mental challenge. Spend four years of your life (now five!) training to be great for seconds, maybe minutes. It's a crucible, and that's also what makes the Olympics so intense and so watchable.
The idea of training for that long for just a moment of time is so hard to grasp. The fact that she chose this life makes it hard for people to understand how she cannot be OK with it.
She Excelled Under Pressure Before
We aren't in Biles' head, which means people will naturally ask the question: Why now? She won time after time after time. What makes this different?
She's So Physically Strong
We often have a hard time seeing ourselves in athletes based on their physical accomplishments and stature. If no other gymnast can do the Yurchenko Double Pike, how can those of us, who can't do a somersault, relate? Athletes do things we can't do and look like superheroes, but they still have the same hearts, nerves and brain wiring.
She Branded Herself
In the world of social media, the unrelenting mob looks for cracks in the armor. This is it for Biles, at least on the surface. She put a goat on her leotard. She marketed the fact that she was the greatest of all time. And with that, the masses can say, "You, by association, said that you not only were physically able, but you were mentally able to beat everyone." That means, for some reason, that she accepted the pressure.
Money Doesn't Fix Everything
This is always the most absurd argument about athletes and mental health. Yes, Biles made millions by being great and standing up to the pressure of the moment. However, that doesn't mean she can't crack from the pressure. And while money might improve the mental health of some, because it leads to more resources or a better environment, having money can also enable mental health issues or can be completely unrelated.
Biles and Osaka have given us gifts in that their stories of mental health at the moment in their careers forces society to talk about the complexity of it all. And while there will surely be plenty of hate for Biles today, there will be some that will experience a new level of enlightenment because of the dialogue her decision created.
Everyone's mental health is impacted. Even world-class athletes. And it's not an "all or nothing" thing.
How would you rate this article?
This site contains commercial content. We may be compensated for the links provided on this page. The content on this page is for informational purposes only. Action Network makes no representation or warranty as to the accuracy of the information given or the outcome of any game or event.