Online Baccarat Tips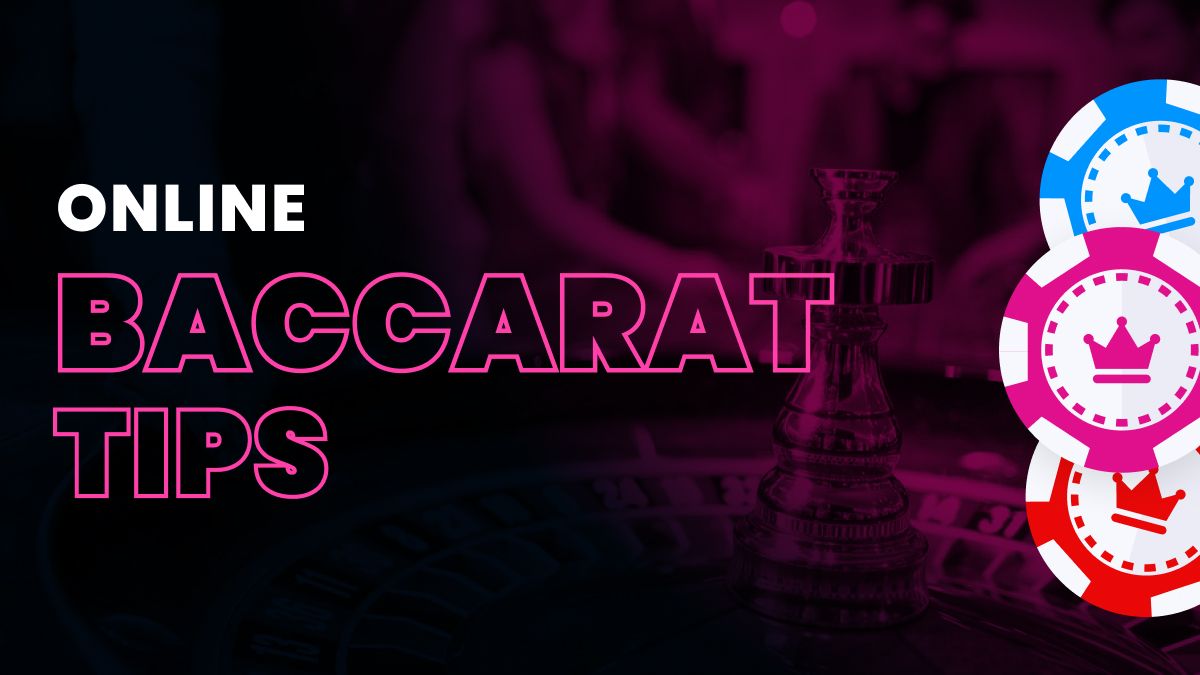 Baccarat is a relatively simple game that doesn't require any skill to play. It offers the lowest house edge in the casino, and the game is fast paced where you can get a lot of action quickly. It is incredibly popular in Europe and East Asia, but it continues to grow in the United States.
Casinos
No promotions available. Try selecting a different location.
10 Tips for Online Baccarat
While the game doesn't require skill to play, there are plenty of pitfalls to avoid that will help give you the best chances of winning.
Here are 10 tips to give you the best edge possible.
1. Read the casino's terms and conditions on 3rd card drawing
The rules of baccarat are simple until the player or the banker has to draw a third card. Unlike blackjack, baccarat players are not allowed to make any drawing decisions. The drawing of a third card by the player or the banker is completely determined by the casino's terms and conditions.
All players should read these rules prior to starting a session so they are familiar with the gameplay as these rules can vary slightly depending on where you play.
2. Be skeptical of "commission-free" online baccarat
There are some online operators that offer "commission-free" baccarat. That obviously sounds great, but please refer to our first tip and read the terms and conditions before you play this game. Casinos are not in the business of helping the player win more. Often these casinos edit the terms and conditions of these games to give them a better edge than normal baccarat. Unfortunately, if it is too good to be true, it probably is.
3. Play free versions until you are comfortable
I think this is great advice for any online gambling game. Most websites offer free versions of their games so that you can learn how to play without losing any money. Get familiar with the rules, find the strategy that works best for you, and then get ready to play for real.
4. Shorten your sessions
This advice applies to online baccarat even more so than land-based baccarat. Online baccarat allows you to play more hands in a much shorter amount of time. That is great for those who want a lot of action, but if you are looking for the best way to profit, you will want to limit the number of hands you play. The simple fact is that if you play long enough, you are guaranteed to lose.
The only way to win is to get lucky for a short sample size. Players can go on hot streaks and beat the house, but you'll never beat the house long-term. Be disciplined and do your best to get out while you are ahead.
5. Place most of your bets on the banker
The banker bet is literally the best bet in the casino. It offers a minuscule 1.06% house edge that can't be beaten by other games.
To be fair, the player bet is also great with only a 1.24% edge. If you play enough hands, the small odds difference will add up. It certainly isn't wrong to bet the player, but for my money I will always take the best bet that the casino is willing to offer.
6. Play at a trusted online casino
At Action Network, we have plenty of reviews of casino operators from all around the world. There are many online casinos that offer baccarat games. Unfortunately, too many of them have reputation problems.
Whether it's slow payouts, unregulated rules, or plain bad odds offered, you want to protect yourself and make sure you are investing your hard-earned money in casino games that are fairly run.
7. Avoid tie bets at all costs
There is no good reason to play this bet. The player and banker bets offer such great odds that it seems silly that this sucker bet is even offered. The casino edge on this bet is over 14% while the other major bets are just over 1%.
Plus, who loves rooting for a tie in anything? Avoid the tie. If you enjoy ties, just leave the baccarat table and go bet on a draw in a soccer match at 3/1 odds or something.
8. Avoid other side bets
Some operators offer different side bets ranging from a pair bet to dragon bonus bets. Whatever the side bet is, they all have one thing in common; They have larger casino edges than the player or banker bet. I know they can be fun, but it's better long-term to stick with the basic wagers.
9. Set a budget and stick with it
Setting a budget may be even more important online. Casinos use chips to distance yourself from how much money you are wagering. If you threw a $20 bill on the table for every bet instead of one green-colored chip, you would bet less over time.
Instead of chips, online baccarat just gives you a number on your screen. Once you make your deposit, it's hard to keep track of how much money you are betting over a long period of time. Also, online baccarat allows you to play more hands in a much quicker amount of time.
You can spend money much quicker online which is why sticking with a budget here is crucial. Gambling is a fun, recreational activity that should always be done responsibly.
10. The guy that 'has a system' is lying
There is no guaranteed strategy to win at baccarat. If you look online, you can find all sorts of "experts" that implore you to follow their strategy to win the game. Just ignore them.
Baccarat is a game of pure luck that can't be beaten long-term. All you need to do is stick to the basics, avoid the sucker bets, play responsibly, and most importantly have fun!
Offers
No promotions available. Try selecting a different location.
Baccarat Resources
Confidence is key to be a successful baccarat player. Take advantage of the following blackjack guides to help boost your play: