How to Play Bingo Online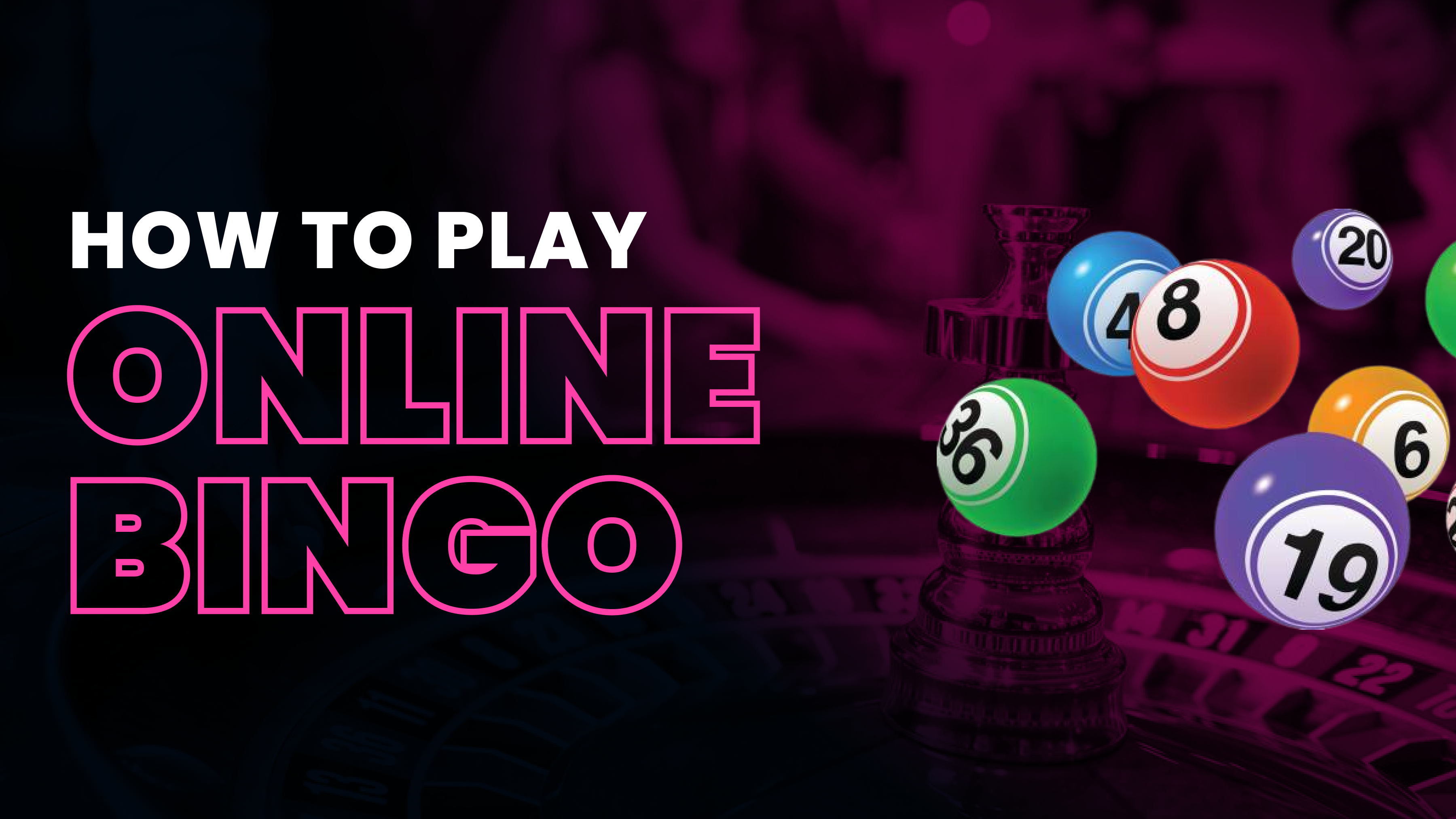 Growth in the US online bingo market saw a surge in 2022. If forecasters have it right, that's only a hint of what's to come in the year ahead. According to Grand View Research, online bingo gambling is projected to continue growing in value annually between 2020 and 2030. This engaging game of chance is quickly becoming one of America's favorite pastimes. With more ways to win and bigger prizes, thousands of new players are logging on to learn how to play bingo online.
Casinos
No promotions available. Try selecting a different location.
Playing Online Bingo
Slingo and Keno Games at Online Casinos
Rather than bingo at legal online casinos, you'll likely find Slingo and Keno. You might come across some slots with bingo themes. But for the most part, online bingo casinos stand alone.
Slingo is a crossover between slots and bingo. So, if you're looking for online bingo for money, we recommend Slingo for beginners.
Keno is like bingo as well. You'll see an 8x10 playtable with 80 numbers. Choose a wager and then select anywhere from one to 15 numbers.
To win at Keno, match a certain amount of numbers based on your bet.
How to Play Bingo Online for Money
While a few sites are dedicated solely to bingo, most online casinos put bingo under the Specialty Games link in the casino menu. Players can compete on their PCs, laptops or mobile devices. To start, sign up for an account at a trusted online bingo site. A player is required to purchase at least one bingo card or one packet of cards. The maximum number of cards each player is allowed to purchase depends on where he's playing.
Once the game starts, the dealer calls out a series of random letter/number combinations. Players can mark off numbers on their cards as they're called. Most players chose a faster and easier option. The software automatically marks off numbers in auto daub mode. The first player to complete a straight line by marking off five numbers in a row is the winner. The first to complete two straight lines wins the next prize, and the jackpot goes to the first to cover every number on the card. Jackpots are also awarded for completing patterns, or shapes, like circles, triangles or stars.
The Rise of Online Bingo
Bingo is probably one of the most widely recognized games on the planet. Bingo has been around since the 1500s, but it didn't debut online until 1996. A social game played with friends, it wasn't clear how bingo would translate online. Casino operators used technology to make games more engaging, and chat rooms were created. Competition in the industry began heating up as more and more players made the switch from land based bingo halls to online bingo casinos. With an estimated 100 million online players worldwide, the bingo boom is just getting started.
A fast-paced bingo variant, 75-ball bingo is the dominant form of the game in the US. A 75-ball bingo card has 24 numbers and one free space. The grid is composed of five rows across and five rows down with the letters B-I-N-G-O spelled across the top. An announcer calls up to 75 numbers at random, and prizes are awarded to players who complete one or more pre-determined patterns. Popular shapes in 75-ball bingo include one line, four corners, diamonds and pyramids.
The most widely played form of online bingo in the UK, 90-ball bingo also has a strong player base in the US. Bingo cards are sold as a strip of six, with no duplicate numbers. Each card is split into nine columns and three rows for a total of 15 numbers and 12 blank spaces. Up to 90 numbers are called at random, and the first players to complete one line, two lines and a full house are the winners.
An abundance of prizes are awarded in 80-ball bingo. A bingo card has 16 numbers within a 4 by 4 grid. A number is paired with a color in 80-ball bingo. Red, yellow, blue and white columns pinpoint the location of the number being called. Each jackpot has a minimum guarantee, but the actual amount is determined based on the number of tickets sold and the cost per ticket.
The first two prizes go to the first players to complete one and two lines. Next, a prize goes to the first player to cover the four middle squares and to complete a four corners pattern. Finally, the jackpot is awarded to the player who makes a full house by marking off every number on his card. Patterns vary between online bingo casinos.
Fast-paced and mobile-friendly, numbers are called in rapid-fire succession in this high energy game of chance. Also called speed bingo, 30-ball bingo offers higher payouts than other bingo variants. The trade-off, your odds of winning are lower at speed bingo. Specifically developed for online, speed bingo has nine numbers within a 3 x 3 grid. In order to win, all nine numbers must be marked off.
The harder a pattern is to complete, the larger the jackpot. Common patterns include the following.
Also called a blackout, a coverall is a winning pattern that requires a player to mark off every number on his card. Typically, it takes 50 to 60 calls to complete this pattern.
A winning pattern that requires a player to cover all corner squares on the bingo card. The first player to cover these four squares completes the pattern.
Also called a blackout or coverall, a player must mark off every number on his card to complete this winning pattern.
A winning pattern that requires a player to cover four numbers in the shape of a square on any corner of the bingo card. Related patterns include double stamps and triple stamps.
Numbers
Some of the easiest patterns to complete, numbers are used frequently in bingo. One of the most popular number patterns is seven.
Where is Online Bingo Legal in the US?
US law considers online bingo to be a form of gambling, which is illegal in much of the country. Exceptions to the ban are Connecticut, Delaware, Michigan, New Jersey, Pennsylvania and West Virginia, but online bingo is a bit of a gray area. In 2015, Virgin launched online bingo in New Jersey and a handful of sites followed suit. Outside the Garden State, a sweepstakes site known as Pulsz Bingo, is available to players 18 and older in 47 US states.
Increase Your Odds of Winning
Purely driven by luck, bingo isn't the type of game you can get better at by practicing. Still, there are a few strategies to help you get the most out of your bingo bankroll.
Choose Your Game Carefully
Pick the right game for your playing style. Remember, 75-ball is faster than 90-ball and 30-ball, called speed bingo, is faster than both.
Look for a Less Crowded Bingo Room
When you play with fewer opponents, your odds of winning increase. Avoid playing during peak hours like nights and weekends. While you're much more likely to win vs. 30 players as opposed to 300, the jackpot will be smaller.
You will never miss a number when you let the casino mark your cards for you. Marking your numbers off by hand is asking for trouble when you're playing with multiple cards and trying to keep up with the caller.
Figure out how much you're willing to lose. Your gambling budget, also called a bankroll, is the amount of money you've set aside to spend on bingo. Make a plan about how many bingo cards you will purchase before you log in to play. Also, decide how much money to sock away immediately if you win.
The more cards you play, the better your odds of winning. Keep in mind that buying more cards may limit the total number of games you can play.
Playing in a Bingo Hall Vs Online
While bingo halls schedule games back-to-back, online bingo sites offer more choices. Online, a player can usually choose from multiple rooms with games running simultaneously. Along with a full schedule of bingo programming, many online casinos offer slots, Slingo, sportsbooks and other games.
Along with increased options, bonuses are larger online than in most bingo halls. Online bingo casinos are offering free bingo bucks, match bonuses and site credit to entice new players to sign up. In addition, keep your eyes out for free games and BOGO bingo cards. Stretch your bankroll by taking advantage of bonuses, but before you opt-in, carefully review the wagering requirements.
Additional Online Bingo Resources:
For updated information on casino gaming in each state, read our online casino legalization tracker.