2018 Olympics Review: Betting Breakdown, MVPs, Chokers, Conspiracy Theories, and More
Credit:
Shanna Lockwood – USA TODAY Sports
Pyeongchang 2018 has come and gone. It was a harrowing two weeks, with blood, sweat, and tears shed by the athletes and myself. Back when I decided to cover the games, I didn't realize what I was getting myself into. Now, as I sit here in my Norwegian flag shirt reflecting upon the Games, I realize that I wouldn't have traded my experience for the world.
Betting Breakdown
The most important part of this entire thing was documenting the pre-Olympic odds. This allows us to see trends and oddsmaking gaffes that can hopefully be taken advantage of in just a short four years from now.
(All odds via Bovada on 2/6)
First off, let's start by saying that betting on odds-on favorites was a poor choice. These ranged from -120 all the way to -2000 (which lost, comically).
The men's favorites performed a bit better than the women's, while the women's side produced just one fewer winner with longer than 10/1 odds than the men despite seven fewer events.
Something John Ewing suggested was to stay away from alpine favorites, which turned out to be pretty good advice. Only three of 10 favorites hit and just one of four of the odds-on favorites won.
Short track events were also some of the most unpredictable, as just two of six favorites in the individual races won.
Snowboarding events were just the opposite, as seven of 10 favorites won. Halfpipe events, both snowboarding and skiing, were also dominated by favorites. All four won, highlighted by the Americans Shaun White and Chloe Kim.
MVPs
Marit Bjorgen, Norway: What can I say? The Norwegian cross country skier catapulted herself to the top of the all-time Winter Olympics medal list with five medals in Pyeonchang, including two golds. Her gold medal in the 30k—the final event of the entire Olympics—brought Norway's total to 14 golds, allowing my Norway "most golds" prop to cash via tiebreaker over Germany.
Eric Frenzel and Johannes Rydzek, Germany: These two German Nordic Combined athletes were two of the main reasons why they ended up tying Norway with most golds. Frenzel won the normal hill event with 10/1 odds, while Rydzek won the large hill event with 6/1 odds. Both also contributed in the relay event, in which Germany defeated Norway, the pre-Olympics odds-on favorite, for gold.
Ester Ledecka, Czech Republic: Ledecka became the first ever athlete to win a skiing and snowboarding event in the Winter Olympics. Grrrr….more on her later.
Laura Dahlmeier, Germany: Germany was able to get off to an early head start in the gold medal race thanks to Dahlmeier, who won gold in the first two biathlon events.
LVPs (Least valuable players AKA chokers)
Lindsey Vonn, USA: I hate bashing on a fellow American, but Lindsey Vonn is not just one of the biggest chokers in Pyeongchang. Hell, she's not just one of the biggest chokers in Olympic history. She is one of the biggest chokers in the history of sports.
With over 80 world cup victories to her name, one would imagine she would be one of the most decorated Olympians of all time. Not the case. In fact, she has as many gold medals in Olympic skiing as a snowboarder does. In her 14 Olympic races, many of which she was likely favored or amongst the favorites, she has one gold, two bronzes, and five did not finishes. If Babe Ruth is the King of Crash, I guess that makes Lindsey Vonn the Queen of Crash. She even sunk to such depths as to tweet out excuses. Hey, Lindsey…it's not the skis. Consider yourself dunked on.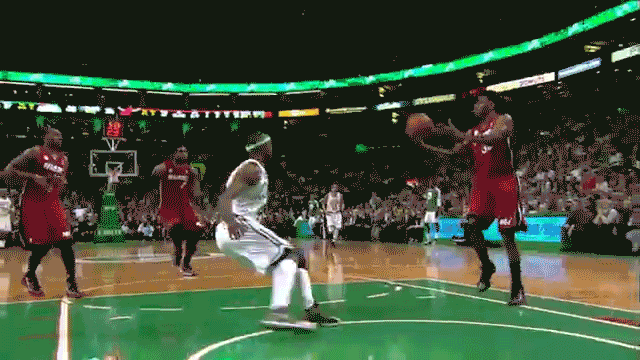 Toni Eggert and Sascha Benecken, Germany: This luge doubles team had the best odds of anyone in the entire Olympics at -2000. This represents about a 95% chance of them winning…but they lost. It wasn't a total disaster, as another German team won, but pretty embarrassing nonetheless.
Akito Watabe, Japan: Watabe was a +175 favorite for both the nordic combined normal and large hill events, as he was atop the world cup standings entering Pyeongchang. I bet on him for both…
However, Watabe won the silver in the normal hill and fell apart in the cross country skiing portion of the large hill event, leading to a German sweep.
Conspiracy Theory
Yeah, that's right. I have a completely reasonable conspiracy for you in my Olympic recap…sounds totally normal, right?
In the women's Super-G event, Austria's Anna Vieth had seemingly won the gold. Though there were some competitors remaining, the NBC broadcast team quite literally declared she had won gold and switched their coverage to another event, causing me to look like a fool.
About 20 minutes later, the broadcaster said something along the lines of, "And we have some crazy news breaking down on the alpine course." I knew at that moment that it couldn't be a coincidence.
Ester Ledecka, a snowboarder, ended up beating Vieth by a hundredth of a second. She was 150/1 to win the event and was considered to be such a longshot that Bode Miller and the other TV guy prematurely gave Vieth the gold.
How did she win? The only sensible answer is that American skier Mikaela Shiffrin is a secret operative working for Covers.com.
Shiffrin, one of the best skiers in the world, just happened to give her skis to Ledecka for no apparent reason. With equipment playing a large factor in these races, it's quite obvious that Ledecka would have no chance in any other skis. Once the Covers crew read my Olympic article previewing every event, they were clearly shivering in their boots with such great intensity that they made Shiffrin an offer that she couldn't refuse.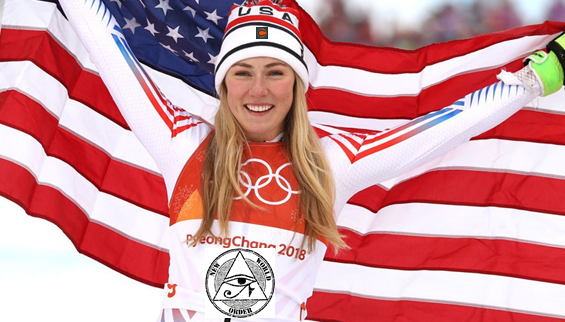 The rest, as they say, is history…
Top photo: Lindsey Vonn
Photo via Shanna Lockwood – USA TODAY Sports