A Serious Betting Breakdown of Olympic Men's Hockey
Credit:
Danny Wild – USA TODAY Sports
For youngsters like myself, this will be the first Olympic games without NHL players. Definitely disappointing. We won't be able to see T.J. Oshie score in the shootout again and again and…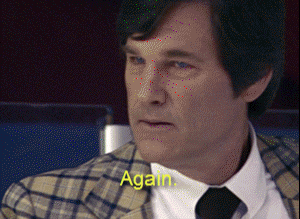 With that said, there are some big questions coming into the Pyeongchang games. To make matters even more interesting is the fact that the favorite is the Olympic Athletes of Russia. Though the country of Russia was banned from the Olympics, it basically hasn't mattered that much because everyone is still going.
Let's take a deep dive and breakdown the top six teams.

Olympic Athletes of Russia: +200
Well, it's not the USSR anymore. Hell, it isn't even Russia, technically speaking. Nevertheless…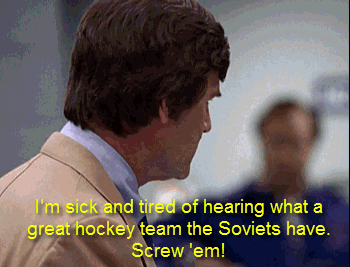 At +200, the OAR are the favorites after a disappointing showing in their home country of Russia back in the 2014 Sochi games. Though they're definitely unhappy about having to compete as independent athletes, they're probably psyched that NHL players won't be playing. They have some great NHL players of their own, but have not won a gold medal since the disbanding of the USSR and haven't medaled at all since 2002.
Led by former NHLers Ilya Kovalchuk and Pavel Datsyuk, this team will feature some of the best non-NHL pros. My question is… if they win the gold, what song will they play for the national anthem? Back in the USSR?
Canada: +300
Speaking of Russia, the Canadian team is actually stocked with current KHLers. Instead of going with promising young prospects, the Canadians decided to fill their roster with washed up ex-NHLers. Some of these names are bringing me back. Wojtek Wolski, Derek Roy, Chris Kelly, Maxim Lapierre, Rene Bourque, and former video game great Mason Raymond…the list goes on and on.
With nobody below the age of 25, team Canada will rely on guys who are used to the larger international sized sheet of ice. Probably not a bad technique, but given the age and lack of elite skill on their roster, I can definitely see this squad missing out on the podium altogether.
Sweden: +400
Like the Canadian team, the Swedes have several ex-NHL players—most notably Viktor Stalberg of Blackhawks fame. They also have a Lundqvist…just not King Henrik. They have his twin brother Joel…it would really suck to be Joel.
One thing they have that the Canadians do not, though, is a top-end stud prospect in Rasmus Dahlin. We're talking about potential number one pick in the upcoming draft type stud. Not a bad asset to have on your team.
The defending silver medalists have a decent shot to upgrade to gold, but their roster contains literally zero players that played last go-round.
Finland: +800
Really loving this roster.
Look at those names…they all just roll right off the tongue. I really love the word for forwards: hyökkääjät. Anytime you have a word with eight dots above the letters it's gonna be a good time. Mika Pyörälä made a strong push for the crown, but alas, he has just a mere six dots above his name. What a hack.
While Miro Heiskanen lacks the above-name dots of a true Fin, he's the most intriguing player on the roster. This 18-year-old puolustajat, or blue-liner as we say here in the States, was drafted 3rd overall last year by the Stars. He was named best defenseman at the 2017 World Junior Classic and will help give Finland a great shot at extending their current world-best medal streak to four straight Olympics.
Czech Republic: +800
I know, I know. Get to the gosh darned red, white, and blue! Well, here you go.
The Czech's will be without the great Jaromir Jagr for the first time in a gnome's age, but they will be with another great one. Number 23, Air Jordan.
You all know the story of how he rode the bus in baseball's minor leagues, but the story of him becoming a Czech citizen and taking up a career in hockey is a seldom told one.
Turns out, it's this bum hockey version of MJ who has far fewer achievements—Michal Jordan. Even if you Google his name, the real Michael Jordan pops up…poor guy. At least he has a sense of humor about it.
UNITED STATES OF AMERICA: +900
Ah, here we are. The red, white, and blue that we've grown accustomed to.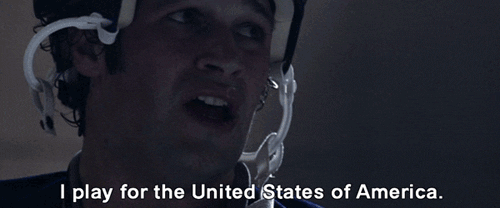 Unfortunately, the American roster is…a bit underwhelming, to say the least. Headlined by retired Stanley Cup champ Brian Gionta, the American roster is a motley crew of AHLers, has-beens and never-weres who are playing overseas, and college kids.
If there's one thing I learned from the movie Miracle, though, it's to never doubt U.S. hockey. With this particular Olympics expected to be somewhat of a toss-up compared to other years, there's no time like the present to hammer the USA at +900.
Photo via Danny Wild – USA TODAY Sports
How would you rate this article?