College Basketball Betting Preview for Big 12: Everything Continues to Start And End With Kansas
Credit:
Photo by John E. Moore III/Getty Images
Eight new faces highlights Kansas' roster, but don't forget about Texas with head coach Chris Beard.
The defending national champions will need players to step into bigger roles as they try to replace their dominant backcourt.
Mike Randle breaks down every team in the conference.
The Big 12 is annually one of the best conferences in college basketball. The league is home to the current national champion Baylor Bears, as well as high-profile programs such as Kansas, Texas and West Virginia.
With elite talent and multiple coaching legends, the Big 12 brings some of the most competitive basketball at the highest level. Starting conference play in 1996, the Big 12 has produced two national champions, with Baylor joined by the Kansas team of 2008.
Entering its 26th year of existence, let's take a deep college hoops betting dive into the 2021-22 Big 12 Conference.
---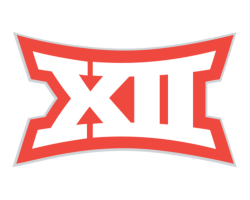 Big 12's Recent History
When we think of Big 12 basketball, everything starts with Kansas. The Jayhawks have accumulated a 314-70 record during conference play, equating to an 81.8% winning percentage. Kansas has won an incredible 18 regular-season championships and 11 of the 23 tournament titles.
The past few years have seen other teams breakthrough on the Jayhawks' dominance with Baylor (2020-2021) and Kansas State/Texas Tech (2018-2019) all earning the top spot in the Big 12 during the past three seasons.
Big 12 fans have a strong case that this has been the best college basketball conference in the nation over the past decade. Every year since the 2012-2013 season, the Big 12 has ranked first or second in AdjEM (adjusted efficiency margin).
Every Big 12 team that makes the NCAA Tournament has legitimate Final Four aspirations, which is a testament to the players, coaches, institutions and fans.
---
---
---
| | |
| --- | --- |
| Overall Record 2020-21 | 21-9 |
| League Record 2020-21 | 12-6 |
| ATS | 14-14-1 |
| Over/Under | 14-14-1 |
| Current Odds to Win League via BetMGM | +150 |
Bill Self has "only" won one regular season conference title after an incredible 14-year run atop the toughest league in the country.
So, what did he do in the offseason? He brought in eight new faces, headlined by the top recruiting class in the Big 12.
Those elite freshman will need to battle a strong core of transfers, including preseason conference Player of the Year, Remy Martin. Sprinkle in Joseph Yesufu (Drake) and Jalen Coleman-Lands (Iowa State), and you have a legitimate National Champion contender.
---
| | |
| --- | --- |
| Overall Record 2020-21 | 19-8 |
| League Record 2020-21 | 11-6 |
| ATS | 12-14-1 |
| Over/Under | 16-11 |
| Current Odds to Win League via BetMGM | +225 |
Texas has "longed" for a head coach who can coach and recruit. Enter Chris Beard from rival Texas Tech.
Already, Beard has quite possibly hauled in the best transfer core in the country.
The Longhorns added a treasure of riches in All-Big Ten guard Marcus Carr (Minnesota), center Tre Mitchell (UMass), athletic forward Christian Bishop (Creighton), power forward Dylan Disu (Vanderbilt), forward Timmy Allen (Utah) and guard Devin Askew (Kentucky).
With talent, depth and a superior coach in Beard, Texas deserves to be ranked right with Kansas atop the conference. The only concern is blending all these players together and keeping egos in check.
---
| | |
| --- | --- |
| Overall Record 2020-21 | 28-2 |
| League Record 2020-21 | 13-1 |
| ATS | 20-10 |
| Over/Under | 18-12 |
| Current Odds to Win League via BetMGM | +500 |
The defending National Champions return only one starter but still bring back a strong nucleus while adding an influx of talent that includes the best recruiting class in school history.
Five-star freshman Kendall Brown and Arizona transfer James Akinjo should supplement returning core players, Adam Flagler (9.1 PPG, 43.4% 3P), Matthew Mayer (8.1 PPG, 39.5% 3P), Jonathan Tchamwa Tchatchoua (6.4 PPG, 5.1 RPG) and 6-foot-10 Flo Thamba.
---
| | |
| --- | --- |
| Overall Record 2020-21 | 18-11 |
| League Record 2020-21 | 9-8 |
| ATS | 11-18 |
| Over/Under | 12-17 |
| Current Odds to Win League via BetMGM | +800 |
Texas Tech promoted Mark Adams to head coach after Beard left to join rival Texas.
The Red Raiders' suffocating defense struggled to defend the 3-point line, allowing a conference-worst 38.3% from beyond the arc in Big 12 play last season.
The Red Raiders lose their two top scorers in Mac McClung (pros) and Kyler Edwards (Houston). However, they return three starters and scored a huge transfer with dynamic Oral Roberts forward Kevin Obanor.
Look for the Red Raiders to maintain their hard-nosed defense while increasing their offensive pace.
---
| | |
| --- | --- |
| Overall Record 2020-21 | 19-10 |
| League Record 2020-21 | 11-6 |
| ATS | 14-15 |
| Over/Under | 19-10 |
| Current Odds to Win League via BetMGM | +1000 |
Head coach Bob Huggins enters his 15th season at West Virginia having to replace his top two scorers from last year, Miles McBride (15.8 PPG) and Derek Culver (14.3 PPG, 9.4 RPG).
Expect the Mountaineers to return their defensive efficiency to their usual elite levels, especially when it comes to defending the 3-point line. Huggins has brought in tough-minded transfers in Malik Curry (Old Dominion), Pauly Paulicap (DePaul) and Dimon Carrigan (FIU) that fit the Mountaineers' style.
There is uncertainty with this roster, but Huggins always has his team peaking at the season's end.
---
| | |
| --- | --- |
| Overall Record 2020-21 | 21-9 |
| League Record 2020-21 | 11-7 |
| ATS | 18-11-1 |
| Over/Under | 20-9-1 |
Editors Note: Oklahoma State is banned from the 2022 postseason after losing the appeal tied to the bribery investigation.
The Cowboys lose their all-world freshman Cade Cunningham, who was the first overall pick in the NBA draft. However, Oklahoma State does return four starters from a team that won six of its last seven regular season games
Besides a strong returning roster, head coach Mike Boynton added a solid group of transfers, including 6-foot-10 Moussa Cisse (Memphis), Woody Newton (Syracuse), Tyreek Smith (Texas Tech) and Bryce Thompson (Kansas).
---
| | |
| --- | --- |
| Overall Record 2020-21 | 16-11 |
| League Record 2020-21 | 9-8 |
| ATS | 13-14 |
| Over/Under | 13-14 |
| Current Odds to Win League via BetMGM | +2500 |
New head coach Porter Moser hopes to bring a high culture of success from Loyola-Chicago to Norman, Oklahoma.
The Sooners are led by Umoja Gibson (9.1 PPG) and Elijah Harkless (8.1 PPG, 5.4 RPG), along with a variety of transfers from Eastern Washington, Eastern Illinois and SMU.
With 6-foot-10, 235-pound transfer Tanner Groves, the Sooners have a rare post presence to anchor this defense much like Cameron Krutwig did for Moser's Ramblers' teams.
Oklahoma is the quintessential "good" college basketball team, having won between 16 and 20 games in each of the past four years. There is no reason to believe Moser won't be able to maintain or increase that success in 2021-2022.
---
| | |
| --- | --- |
| Overall Record 2020-21 | 12-14 |
| League Record 2020-21 | 5-11 |
| ATS | 10-16 |
| Over/Under | 13-13 |
| Current Odds to Win League via BetMGM | +8000 |
Head coach Jaime Dixon needs to reverse an alarming trend of fewer wins in each of the past three seasons. After totaling a 24-15 record in his inaugural 2016-2017 season, Dixon's team plummeted to just a 12-14 record last year.
His solution was a massive transfer haul with eight new faces arriving in Fort Worth.
Point guard Mike Miles (13.6 PPG) could take a huge leap as a sophomore, which is what will be needed to keep TCU out of the bottom three of the conference for a fourth-straight year.
---
| | |
| --- | --- |
| Overall Record 2020-2021 | 9-14 |
| League Record 2020-21 | 4-14 |
| ATS | 11-16-1 |
| Over/Under | 11-17 |
| Current Odds to Win League via BetMGM | +1000 |
Kansas State fans are at a critical point with head coach Bruce Weber, who enters his 10th season in Manhattan. The Wildcats have only totaled seven Big 12 conference wins over the past two years.
Kansas State is relying on five sophomores to take a big step forward this season.
Three transfers should help the Wildcats take strides this season and improve their Big 12-worst metrics in every single significant stat on both sides of the floor.
Despite an Elite Eight run in 2017-18, Weber is on the hottest seat in the conference.
---
| | |
| --- | --- |
| Overall Record 2020-2021 | 2-22 |
| League Record 2020-21 | 0-18 |
| ATS | 9-14 |
| Over/Under | 14-10 |
| Current Odds to Win League via BetMGM | +15000 |
After Steve Prohm's disappointing six-year tenure came to an end, Iowa State decided to go back to the "family" by hiring T.J. Otzelberger away from UNLV. Otzelberger served as an assistant with the Cyclones for seven years.
Incoming freshman Tyrese Hunter is a top-50 prospect and is the second-highest recruit in recent school history.
Experienced transfers Izaiah Brockington (Penn State) and Gabe Kalscheur (Minnesota) provide enough talent that with Otzelberger's coaching, the Cyclones could be much better than most realize.
---
Betting Insight
The dominance of the Big 12 usually shines in non-conference matchups, where the elite conference teams are strong bets, with one surprising exception in Kansas.
Over the past three seasons, the Jayhawks have produced the following records ATS outside of Big 12 competition: 7-8, 7-6 and 2-8.
Within the conference, however, the Jayhawks are in a class by themselves, going a Big 12 best 24-12-1 (65%) in the past two seasons.
A team to watch in road games is Oklahoma State, which finished 8-3-1 in games away from Stillwater and returns four starters from last year. The Cowboys do not draw the same national attention as Kansas or Baylor, providing sneaky betting opportunities early in the season.
An interesting trend to watch is Texas Tech's against the spread ability under Adams. For all of Beard's success, the Red Raiders' slow pace and defensive-minded system failed to equate to gambling success. Texas Tech was 5-13 ATS in conference play, the worst in the Big 12.
Kansas, Texas Tech and Kansas State all parlayed big home court advantages to a 31-15 (67.4%) under percentage in 2020-2021.
Fast-paced Oklahoma State and West Virginia were the exact opposite, combining to go 18-7-1 (69%) in home games last season.
How would you rate this article?
This site contains commercial content. We may be compensated for the links provided on this page. The content on this page is for informational purposes only. Action Network makes no representation or warranty as to the accuracy of the information given or the outcome of any game or event.