Alaska Sports Betting
AK Online Sports Betting Updates 2022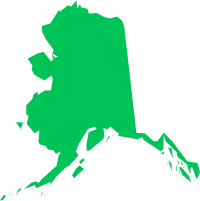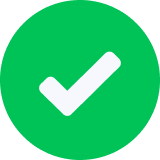 Updated March 25, 2022
Lawmakers have taken steps to commission studies regarding the pros and cons of legalizing sports betting in Alaska. At this time, however, there does not seem to be much momentum pushing sports betting legislation forward.
If you're in Alaska and looking for a way to get involved in sports betting, try the Daily Fantasy Sports (DFS) app, PrizePicks. PrizePicks is unlike other DFS games where users are required to set a lineup and compete against other players. Instead, PrizePicks sets player prop over/under totals, and all users have to do is guess whether or not a player will go over or under the projected stat line.
See what the hype is all about for yourself. If you need a little extra incentive, take advantage of Action's partnership code with PrizePicks that will match your initial deposit 100% on up to $100.
Alaska Sports Betting Key Takeaways
| | |
| --- | --- |
| ⚖️ Is sports betting legal in Alaska? | No. Sports betting has been discussed in Alaska, but to date, has not made much headway. |
| 📒 What mobile sportsbooks are available in AK? | None yet, but PrizePicks is a fun and legal alternative |
| 🏈 What sports will I be able to bet on in Alaska? | If sports betting becomes legalized, it is likely Alaskans will be able to bet on all the major American league sports (NFL, NBA, MLB, MLS, NHL). |
Although sports betting in Alaska has been relatively unheard of, residents of The Last Frontier can play PrizePicks, a rising Daily Fantasy Sports (DFS) provider. More specifically, users place their bets, pick their favorite players like J.T. Miller or Connor McDavid, and choose over/under totals for a chance to win cash. New users can claim a deposit match on up to $100.
Please keep in mind that state residents are able to place their March Madness picks on PrizePicks' newest contest, Prop Madness.
How to Sign up for PrizePicks in Alaska
Step 1. Sign up using our PrizePicks promo code.
Step 2. In the app (or on your desktop), select the "Deposit" button in the top right corner of the page.
Step 3. Select the amount of money that you want to deposit and the funding source (PayPal, credit, etc)
Step 4. Submit deposit. Once the deposit is submitted and credited to your account, you'll automatically be given the promotional value matching your initial deposit (up to $100).
No promotions available. Try selecting a different location.
Alaska Sports Betting Highlights, How to, & More
How Alaska Sports Betting Compares
Alaska sports betting legislation does not currently have much momentum since the last attempt was made in 2020. It seems unlikely that any significant movement will occur in 2022.
Action will continue to provide updates as new developments may take place.
Alaska Sports Betting Grading Card
We'll evaluate Alaska's sports betting legislation if and when it comes to fruition.
Alaska Sports Betting Tips
Sports Betting for Potential Bettors
There's a chance that Alaska sports betting becomes legal between 2023-2025. Want to get ahead of the curve? Check out our sports betting tips for beginners so you can get started, whether you want to bet on the Vancouver Canucks or the Edmonton Oilers.
Sports Betting Glossary
The sports betting lexicon is vast and sometimes confusing, especially to new bettors. Check out our sports betting glossary to get up to speed with every term you might need to know before a parlay or prop bet.
Sports Betting Mistakes to Avoid
Betting on your favorite teams like the Calgary Flames might seem like a no-brainer, but you need to be careful if you're going to stay healthy all around in the sports betting world.
Here are some sports betting mistakes to avoid.
No promotions available. Try selecting a different location.
Alaska Sports Betting FAQ
Commonly asked questions about sports betting in The Last Frontier.
Is sports betting legal in Alaska?
What online sportsbooks will be available?
How old do I have to be to bet on sports and casino games in Alaska?
Is Daily Fantasy Sports (DFS) legal?