College Basketball Betting Preview for Ohio Valley Conference: Which Teams Can Challenge Belmont
Credit:
Photo by Michael Allio/Icon Sportswire via Getty Images
Belmont will be the heavy favorite in the Ohio Valley Conference, but it did not make the NCAA Tournament last season.
Morehead State, which won the auto bid last year, will be in contention along with Murray State.
Mike Randle breaks down the conference from top-to-bottom.
Created in 1949, the Ohio Valley Conference has been home to some of the most successful mid-major programs in the country.
Since joining the Ohio Valley from the Atlantic Sun in 2013, Belmont has been the most dominant team, compiling a record of 220-73 (75%) over the past nine years.
This year's conference will have a very different look.
Eastern Kentucky and Jacksonville State left the conference to join the Atlantic Sun and Austin Peay, Eastern Illinois and UT Martin will all have new head coaches.
Belmont is again atop the preseason rankings, returning every major contributor, including all five of starters. The Bruins will face significant competition from last year's Ohio Valley Tournament winner Morehead State and perennial powerhouse Murray State.
Let's take a deep college hoops betting dive into the 2021-22 Ohio Valley Conference.
---
Recent History
In the 2017-2018 season, the Ohio Valley transitioned from two separate divisions to one complete group of teams. With the departure of Eastern Kentucky and Jacksonville State, the 12-team conference is reduced to 10 participants.
Since joining the league in 2013, Belmont has finished no worse than second place, with seven regular season titles. However, the Bruins have not enjoyed the same success in the conference tournament, with only three wins in those nine seasons.
Murray State has also found sustained annual success in the Ohio Valley, with eight regular season titles since 2010 and two conference tournament titles in the past four years.
Morehead State broke the two-team stranglehold of success with an impressive postseason tournament win last season, earning a 14-seed in the 2021 NCAA Tournament.
---
---
| | |
| --- | --- |
| Overall Record 2020-21 | 23-8 |
| League Record 2020-21 | 17-3 |
| ATS | 17-11-1 |
| Over/Under | 16-13 |
Belmont hasn't missed a beat since Casey Alexander replaced long-time legendary coach Rick Byrd. The results so far include two consecutive regular-season titles and a 33-5 (86.8%) record in Ohio Valley play.
The Bruins return two first-team All-OVC players in guard Grayson Murphy (10.9 PPG, 8.1 RPG, 5.8 APG) and center Nick Muszynski (15 PPG, 5.6 RPG, 1.6 BPG). 
Belmont's offense is one of the most efficient in the nation, ranking ninth-best in effective field goal percentage and third-best in 2P%, per KenPom. Within the Ohio Valley, the Bruins ranked first or second in every major offensive category last season.
The Bruins remain the heavy favorite to again win the Ohio Valley Conference and earn the automatic bid to the NCAA Tournament for the second time in the past three years.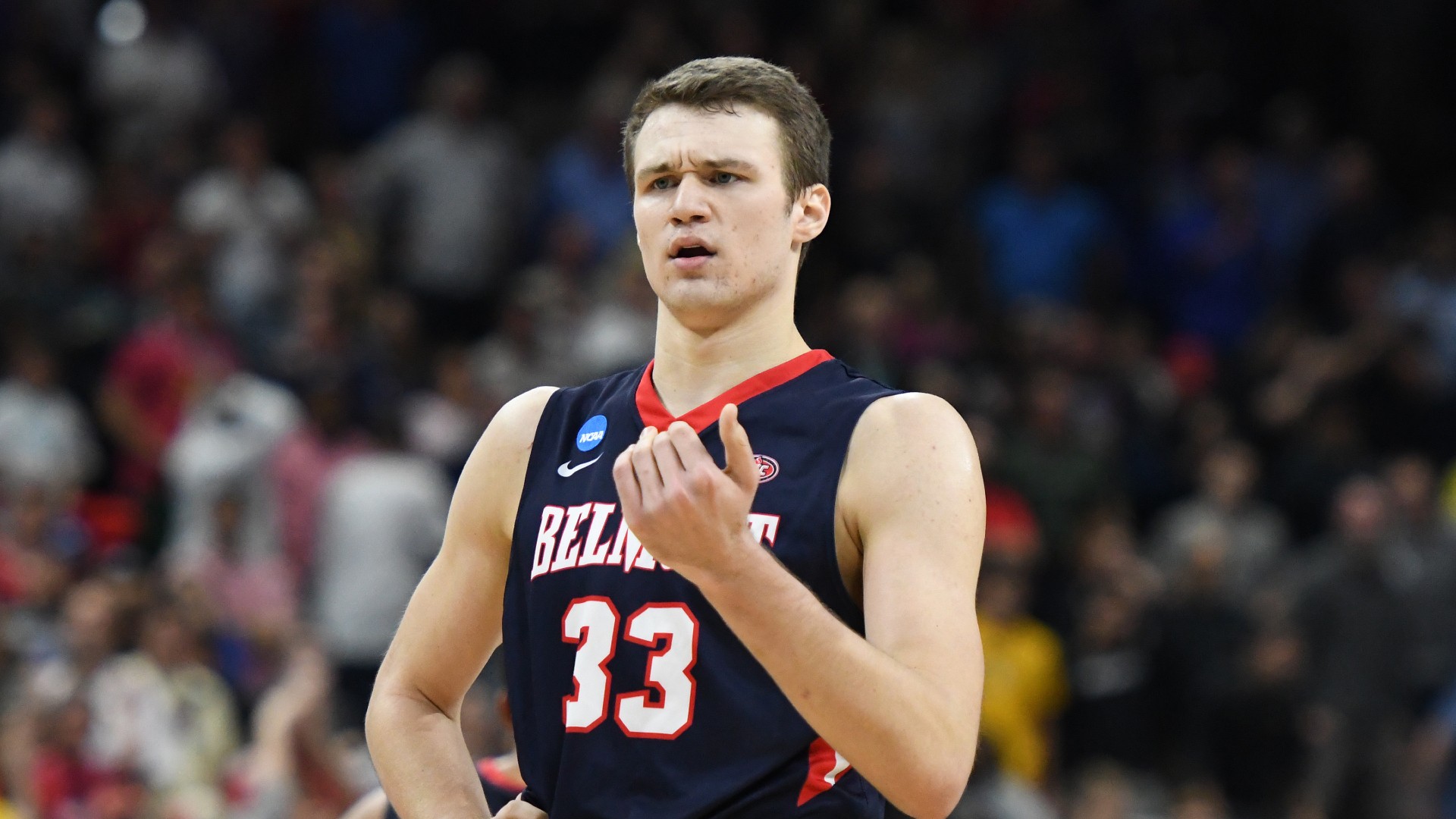 ---
| | |
| --- | --- |
| Overall Record 2020-21 | 13-13 |
| League Record 2020-21 | 10-10 |
| ATS | 10-14 |
| Over/Under | 8-14-2 |
Murray State has been the other top team in the Ohio Valley, with eight regular-season titles since the 2010 season. Before Belmont joined in 2013, the Racers were clearly the dominant OVC team.
Head coach Matt McMahon returns Tevin Brown (14.7 PPG, 5.9 RPG, 4.3 APG) and KJ Williams (15.6 PPG, 8.5 RPG), both first-team All-OVC players.
He also added three transfers who should contribute immediately in Jordan Skipper-Brown (Eastern Illinois), Carter Collins (Davidson) and Trae Hannibal (South Carolina).
Last year's .500 season was an outlier for the Racers, so expect them to return to the conference's elite this season.
---
| | |
| --- | --- |
| Overall Record 2020-21 | 23-8 |
| League Record 2020-21 | 17-3 |
| ATS | 19-10 |
| Over/Under | 11-18 |
Morehead State produced an incredible season in 2020-21, as it recorded the most wins in head coach Preston Spradlin's five-year tenure.
Now entering his sixth season, Spradlin is looking to maintain a level of sustained success.
The Eagles are built around center Johni Broome, the 6-foot-10 Ohio Valley Conference Freshman of the Year. Broome averaged 13.1 points, 9.0 rebounds and 1.9 blocks while leading the Eagles to an OVC Tournament Championship.
Morehead State was a fantastic team to back in conference play, finishing with the best ATS among all Ohio Valley teams. The Eagles were also a dominant defensive team, holding teams to just 64.7 PPG and leading the conference in every major defensive metric.
Spradlin has to replace three starters, but has enough of a nucleus around Broome to make a return trip to the NCAA Tournament.
---
| | |
| --- | --- |
| Overall Record 2020-21 | 11-16 |
| League Record 2020-21 | 9-11 |
| ATS | 14-13 |
| Over/Under | 12-14-1 |
Southeast Missouri State has experienced minimal basketball success, with just one NCAA Tournament trip in its history (1999-2000). Head coach Brad Korn is looking to rewrite their history this season.
The Redhawks return all five starters from a team that ended the regular season winning four of five games, before giving Morehead State a huge battle in the opening round of the OVC Tournament.
Korn's team is built on defense and was the second-best defensive rebounding team in the conference.
Guards Chris Harris (12.3 PPG, 1.0 SPG), Eric Reed Jr. (11.1 PPG, 45.9% 3P), Nana Akenten (9.3 PPG, 5.8 RPG, 1.3 SPG) and DQ Nicholas (8.8 PPG, 4.4 RPG, 3.2 APG, 1.1 SPG) are great two-way players that all average close to 30 minutes per game.
If you are looking for a sleeper to win the league, the Redhawks are the choice.
---
| | |
| --- | --- |
| Overall Record 2020-21 | 4-19 |
| League Record 2020-21 | 3-17 |
| ATS | 7-15 |
| Over/Under | 10-12 |
Head coach Penny Collins looks for a big improvement in his fourth season following a 4-19 campaign.
The Tigers were picked sixth out of 12 teams in the preseason poll, yet finished a disappointing last in the Ohio Valley.
Collins is trying to rebuild this team with newcomers, as he has six players from the transfer portal and 11 new players overall.
Former second-team All-OVC guard Carlos Marshall Jr. (11.8 PPG, 4.4 RPG in 2019-2020) is now healthy after hip surgery cost him the entire 2020-21 season.
He will combine with Marcus Fitzgerald Jr. (12.5 PPG) to serve as the leaders for a multitude of new players. Fitzgerald saw a promising freshman year cut short due to a broken toe, but not before he scored 32 points in a 67-65 loss to SIU-Edwardsville.
Collins brings a lot enthusiasm and positive energy, which is exactly what Tennessee State needs to battle the upper tier of Ohio Valley teams.
---
| | |
| --- | --- |
| Overall Record 2020-21 | 5-22 |
| League Record 2020-21 | 5-15 |
| ATS | 12-14-1 |
| Over/Under | 16-11 |
Head coach John Pelphrey can take solace in the fact the Golden Eagles were tied with Eastern Kentucky as the best Over team in the Ohio Valley Conference.
While that may not be something Tennessee Tech is boasting about, it should be excited about the four returning starters and five newcomers on the roster.
The Golden Eagles ended their season with consecutive wins over Austin Peay and Murray State, providing hope for an ascension into the middle tier of the conference.
With guard Damaria Franklin (13.3 PPG) transferring to UIC, Pelphrey will rely even more on guard Jr. Clay (17.3 PPG, 3.7 APG, 34.5% 3P) and Keishawn Davidson (11.1 PPG, 4.1 APG) to serve as leaders. They are the top two returning scorers and both averaged 34 minutes per game last season.
Tennessee Tech should also expect big contributions from transfers John Pettway (South Alabama), Diante Wood (12.4 PPG) and Caleb Christopher (Arizona State).
The Golden Eagles will not contend for the conference title, but they will be a tough team to play throughout the entire season.
---
| | |
| --- | --- |
| Overall Record 2020-21 | 9-17 |
| League Record 2020-21 | 7-12 |
| ATS | 14-11 |
| Over/Under | 9-15-1 |
Head coach Brian Barone enters his third season with the best SIU-Edwardsville team in its 12-year history in the Ohio Valley Conference.
The Cougars were crushed by COVID cancellations and postponements, with over a month between their first and second OVC game. SIU-Edwardsville ended up playing 18 games in just 42 days.
However, Barone's team found a way to win six of those games and miraculously covered nine of those contests. The Cougars understandably struggled with turnovers, ranking dead-last in the OVC and 331st overall, per KenPom.
Arkansas-Pine Bluff transfer Shaun Doss Jr. (15.9 PPG, 6.5 RPG) joins Shamar Wright (9.0 PPG, 4.6 RPG, 1.8 SPG), brother Lamar Wright (6.5 PPG, 3.4 RPG) and Courtney Carter (7.1 PPG, 3.6 RPG, 3.7 APG) in the 2021-22 lineup.
Carter led the team in minutes per game, while Lamar Wright led the conference in blocked shots per game (1.9) last season.
Barone's team ranked among the OVC best in defending the 3-point line (33.5%), but needs to find more consistency on offense.
A successful season would be for SIU-Edwardsville to reach .500 for the first time in its 14 years as a Division I program.
---
| | |
| --- | --- |
| Overall Record 2020-21 | 14-13 |
| League Record 2020-21 | 10-10 |
| ATS | 11-14 |
| Over/Under | 12-12-1 |
New head coach Nate James joins Austin Peay after Matt Figger resigned to accept the head job at UT-Rio Grande Valley. This is James' first head coaching job after spending 11 years at his alma mater with legendary coach Mike Krzyzewski.
The Governors will need to replace OVC Player of the Year Terry Taylor and return only one starter from last year's squad.
Starting point guard Carlos Paez (8.9 PPG, 4.2 APG, 41.2% 3P) is back as the floor general and Austin Peay should have high expectations for 6-foot-11, 270-pound freshman center Elijah Hutchins-Everett, who originally committed to Penn State.
The Governors were poor defensively, including dead last at defending the 3-point line in OVC play.
Austin Peay is always competitive, but there are a lot of unknowns entering the 2021-2022 season.
---
| | |
| --- | --- |
| Overall Record 2020-21 | 9-18 |
| League Record 2020-21 | 6-14 |
| ATS | 7-20 |
| Over/Under | 15-12 |
Former head coach Jay Spoonhour was not renewed after nine years at the helm for the Panthers. Eastern Illinois experienced just two winning seasons under Spoonhour and were the conference's worst team against the spread last season.
The Panthers played well in the non-conference, losing close road games to Wisconsin (77-67) and Dayton (67-63), but an eight-game, mid-season losing streak prevented any postseason play.
New head coach Marty Simmons has to compensate for nine players transferring after Spoonhour was not re-hired.
Sammy Friday IV (8.9 PPG, 4.6 RPG) is the top returning player with transfers Kejuan Clements (Triton College), Chris Robinson (Hutchinson Community College) and CJ Lane (Florida SouthWestern College) all looking to contribute immediately.
Simmons brings head coaching experience from Evansville, where his team's played an aggressive and physical brand of basketball.
While there is reason for optimism, patience will be needed for Eastern Illinois this season.
---
| | |
| --- | --- |
| Overall Record 2020-21 | 8-16 |
| League Record 2020-21 | 6-14 |
| ATS | 9-14 |
| Over/Under | 10-13 |
UT-Martin experienced tragedy right before last season with the unexpected death of 50-year old head coach Anthony Stewart. Ryan Ridder is the new head man after four seasons at Bethune-Cookman.
Ridder has assembled a completely new roster after players either graduated or transferred.
Bethune Cookman did not play a game last year due to COVID concerns, but Ridder's prior teams all played fast. In his first three years, Ridder's team ranked third, 18th and 20th in adjusted tempo, per KenPom.
KJ Simon came with Ridder from Bethune Cookman and headlines a litany of transfers.
Given what this program has battled over the past year, it is unfair to put any additional expectations on the first year of a long rebuilding process.
---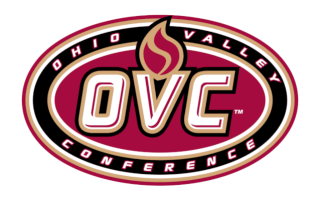 Betting Insight
There is very little value in backing anyone to win the conference title except Belmont and Morehead State.
Murray State is certainly well-coached, but the talent and continuity of the Bruins and Eagles put them above the Racers.
These teams are always live bets against non-conference opponents. Southeast Missouri State was 5-1 ATS in non-conference games, including an outright win at Lipscomb and a cover at Indiana State.
Belmont and Morehead State are dangerous mid-majors that bring a unique style that can cause problems for any power conference team. Belmont has earned outright road wins over UCLA and Boston College in the two seasons prior to last year.
Elite defensive teams such as Morehead State and Murray State often impose their will on non-conference opponents, going 6-2-1 to the Under last season.
How would you rate this article?
This site contains commercial content. We may be compensated for the links provided on this page. The content on this page is for informational purposes only. Action Network makes no representation or warranty as to the accuracy of the information given or the outcome of any game or event.