Minnesota Sports Betting
MN Online Sportsbook Apps & Best Offers 2022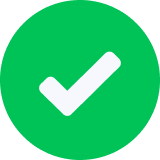 Updated May 13th, 2022
Sports betting is not currently legal in Minnesota. However, lawmakers are negotiating two separate bills that would legalize online and in-person betting statewide.
Minnesota's leading sports betting bill HF 778 has been passed by the House. The Senate, which is the next step in the legalization process, has publicly opposed passing this bill. A similar sports betting bill is pending for approval by the Minnesota Senate, which is not a positive sign towards eventual legalization.
If HF 778 is passed, it would permit tribes to open retail sportsbooks at their 19 casinos and partner with commercial competitors to run mobile betting apps, under a 10% tax. A competing proposal in the Senate would allow racetracks and professional sports teams to apply for licenses, though it's opposed by the tribes, who have blocked past bills that don't give them 100% control.
What to Keep an Eye on:
The House of Representatives is expected to vote on a sports betting bill before the legislature adjourns May 23.
MN Sports Betting Overview, Timeline and Background
Minnesota Sports Betting Background
Minnesota is as close to passing a legal sports betting bill as it's ever been, though a dispute between the Senate and House of Representatives over how much control to give to tribes could derail the entire process. On Thursday, May 12, 2022, the Minnesota House passed HF 778, giving the Senate the next decision to pass the bill. There is no timeline for the Senate to take-up a bill, as they already have a similar existing bill pending and have openly spoken out against the monopoly that would be given to state tribes if the bill is passed.
The Senate's ultimate goal is to add state racetracks and professional teams as sports betting operators, which has created division among lawmakers. Minnesota's legislative session ends on May 23 so the Senate is not expected to pass HF 778 and sports betting will have to be revisited in early 2023.
Minnesota's Legalization Timeline
May 2022
Minnesota's House pass HF 778 and await Senate approval. The House passed the sports betting bill that has the most momentum in the state on May 12, 2022, with hopes that the Senate vote to approve it as well before the end of the legislative session on May 23.
April 2022
The House Ways & Means Committee pass HF 778, handing the bill off to the MN House. HF 778 was approved on a 14-7 vote by it's fifth committee on April 28, 2022, handing the sports betting bill off to the House for approval.
Minnesota Sports Betting Timeline
April 29, 2022

The Minnessota House Committee on State Government Finance and Elections advances HF 778, sending it to the House floor, the farthest a sports betting bill's made it through the legislature. The committee voted against an amendment from Rep. Tim Miller that would have exempted sport betting from state taxation.

April 28, 2022

Sen. Karla Bigham tweets out a video urging Minnesotans to ask their senators to support sports betting, says the votes aren't there right now.

April 15, 2022

A KSTP poll shows 64% of Minnesotans support statewide legal sports betting, with 19% undecided on the matter.

March 31, 2022

The Minnesota House Taxes committee advances HF 778.

March 24, 2022

The Minnesota Judiciary Finance and Civil Law Committee advances HF 778 to the House Taxes Committee, raises the minimum age to bet from 18 to 21.

March 16, 2022

The House Committee on State Government Finance and Elections advances HF 778, sending it to the Committee on Judiciary Finance and Civil Law.

March 8, 2022

The House bill clears its first committee, advancing through the House Commerce Committee and moving on to the House Committee on State Government Finance and Elections.

March 7, 2022

Rep. Zack Stevenson introduces a reworked bill (HF 778) from 2021, to legalize in-person and online betting under the control of 11 state tribes.

February 16, 2022

Sen. Roger Chamberlain announces he will introduce a bill to legalize in-person and online sports betting through a myriad of stakeholders.
Minnesota Sports Betting
Minnesota Sports Betting Tips
Sports Betting for Minnesota Beginners
New to sports betting? Check out our 11 sports betting tips for beginners so you can get started placing bets.
Sports Betting Glossary
The sports betting lexicon is vast and sometimes confusing, especially to new bettors. Check out our sports betting glossary to get up to speed with every term you might need to know.
Minnesota Teams to Bet on
Minnesota has no shortage of professional and college teams to bet on:
Minnesota Timberwolves

Minnesota Wild

Minnesota Vikings

Minnesota Twins

Minnesota Golden Gophers

Minnesota United FC

Minnesota Lynx
Minnesota Locations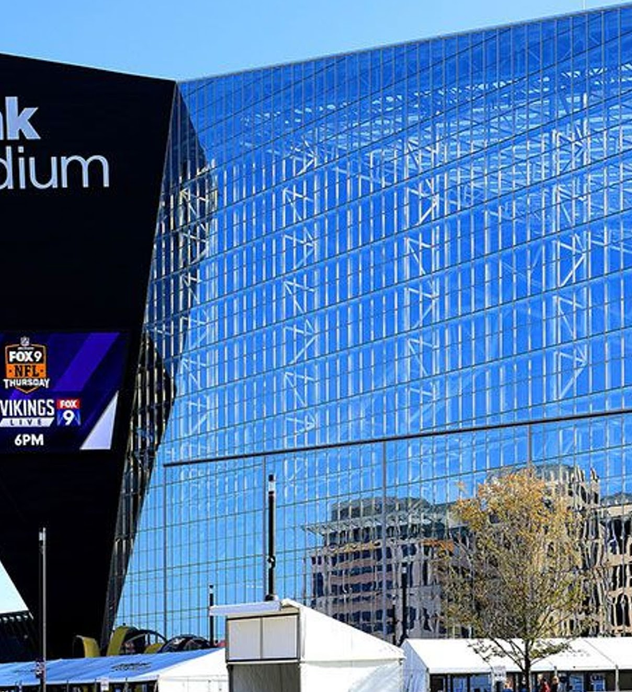 Minnesota Sports Betting FAQs
Commonly-asked questions about sports betting in the North Star State.
Is sports betting legal in Minnesota?
Who will operate online sports betting?
How much will operators be taxed?
Which sportsbooks will be available?
How old will you have to bet to bet in Minnesota?
Will Bovada be legal in Minnesota?