The Online Casinos & States With Live Dealers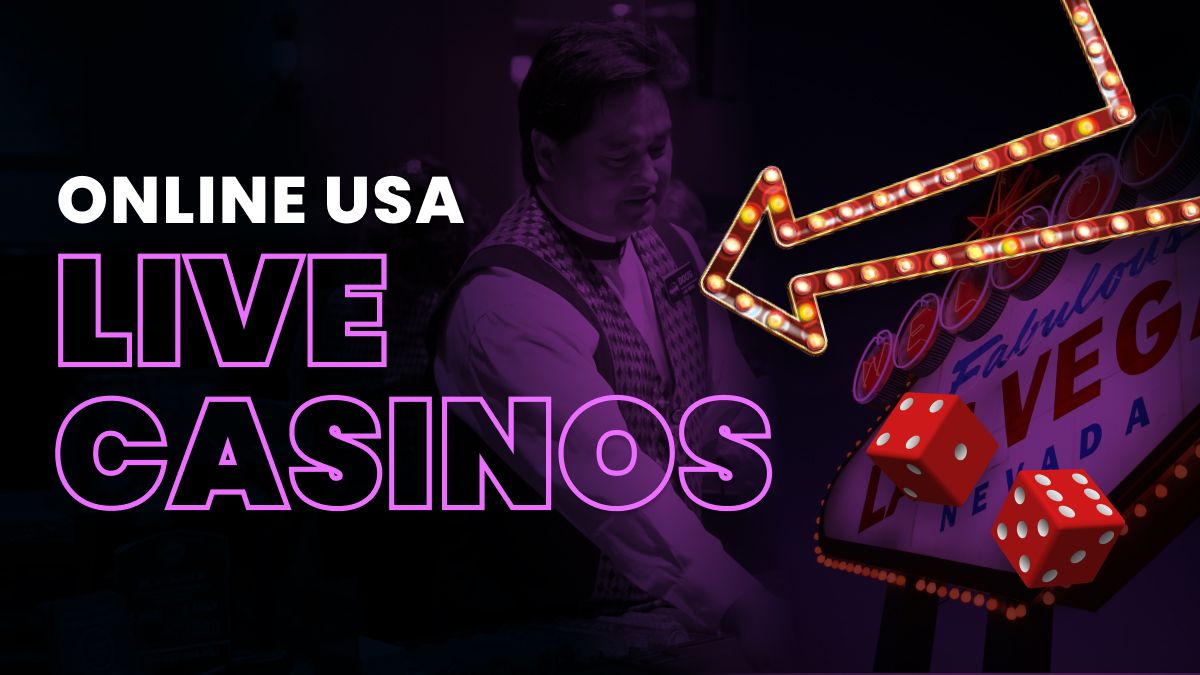 The popularity of online casinos rose across the U.S. in the wake of sports betting legalization.
But what's gaining even more popularity now is live online casino games -- ones where the dealer is a real person on video, dealing cards or spinning the roulette wheel.
These games provide a few key things for casino players:
Connectivity to real casinos and casino games
Longer time between hands so you can maximize entertainment value
The feeling of playing with other people, whether the game allows it or not.
There are several different kinds of live dealer online games, including ones where you're playing the same hand as everyone else, and others where you're playing your own hand with other people at the table.
Promotions
No promotions available. Try selecting a different location.
Which States Have Live Dealer Online Casinos?
All states are starting to offer live dealer online casino games, except Delaware, which has a limited selection of operators because it's run by the state lotteries.
All other states have big players like DraftKings, FanDuel and BetMGM, who license third-party tech providers to have live dealers.
Casinos With Live Dealers
Many of the premier online casinos in the United States use live dealers, leveraged through third-party tech providers like Ezugi and Evolution Gaming.
Here are five of the best casinos with live dealers:
1. Golden Nugget Casino
Golden Nugget was acquired by DraftKings primarily for its strong online casino product.
2. BetMGM Casino
BetMGM is trying to leverage its years of experience in the casino business to create an excellent iGaming experience, but its lagging a bit behind some of its competitors.
3. DraftKings Casino
DraftKings has casino right in its sportsbook app, which is a strong leverage point for turning sports bettors into casino users. The live dealer games are a nice touch, too.
4. Caesars Casino
Caesars is pushing its casino and casino reward program hard, with live dealers as a part of that.
5. FanDuel Casino
FanDuel has a separate app for its casino games but is using its years of product-building experience to outclass its competitors.
Which Games Are Available with Live Dealers?
Online casinos don't have live dealers for every game, since some lend themselves better to the format than others.
How Do Online Live Dealer Casinos Work?
Depending on the game, live dealers can work a little differently.
Some games, you sit at an actual table and play your own hand.
Other games, you can "bet behind" players, meaning you're wagering on their hand, but they control the decisions.
There's also a feature called "unlimited blackjack" which allows hundreds of players to all play the same hand together.